If you're after good times and—of course—good food, you've come to the right place. Located in the heart of Collingwood, The Gem Bar & Dining is a local with rock'n'roll flare. We're talkin' a decent dose of Elvis Presley, the all-important disco ball and live toe-tapping tunes. And the best part? It's all paired with mouth-watering, finger-licking American barbecue. Here's what makes The Gem so gosh-darn special.
The Fun, Honky-Tonk Vibes Are Oh-So Awesome
Let's be honest: the vibes are what makes or breaks a place—and The Gem's vibes are nothing short of awesome. The historic venue is decked out with a wooden honky-tonk interior, ranch-esque furniture and shrines to the late Elvis Presley. It's fun, it's welcoming and it's far from being pretentious. You'll be making The Gem your local in no time!
The Food Is Mouth-Watering (And Authentic!)
The Southern American bar vibes are appropriately paired with an authentic, Texas barbecue menu. The meats are cooked just the way we like them (aka low and slow), creating tender, smoky deliciousness. Devour everything from pork belly and beef brisket to chicken quarters and an ever-changing rib of the week. For the ultimate Gem experience, dig into a deluxe platter with your choice of barbecue meats and sides. Pro tip: arrive hungry!
And There's Plenty Of Vego-Friendly Deliciousness
A barbecue joint that caters to vegetarians? You must be kidding! Nope, we're serious and it's all thanks to The Gem. Nearly half the menu is vego-friendly with smoky, soul-enriching veggies and—trust us—the most comforting cheese bake ever. Work your way through Southern fried eggplant (fried chicken what?), cheesy loaded fries, pit-roasted pumpkin with ancient grain salad and that unmissable cauli and cheese bake. We'll have one of each, thanks!
The Daily Specials Are Off. The. Chain.
Whatever day of the week you visit, there's always somethin' going at The Gem (giving you a legitimate reason to visit on the regular). From Tuesday to Friday, their happy hour stars $7 pints and wallet-friendly tacos and wings. There's also a Tuesday steak night, Wednesday barbie (think: half a pound of barbecue meat with two sides for just $28) and live music across the weekend.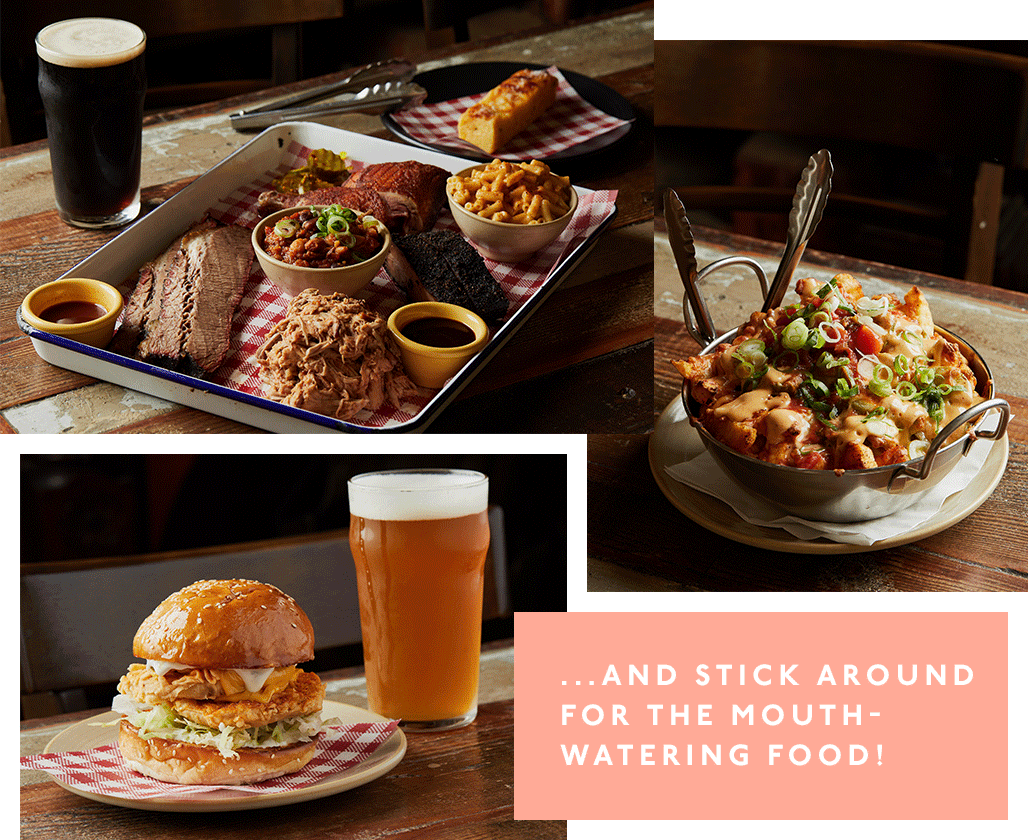 The Viva Las Trivia Night Is Hosted By Elvis Himself!
But the fun doesn't end there! On Wednesday nights, Elvis Presley swings past The Gem for a Melbourne-famous trivia quiz night. Hosted by The King himself, it's an entertaining (and not to mention delicious) night for you and your squad. The free fun kicks off each and every Wednesday from 7.30pm with fabulous prizes to be won. What's YOUR team name?
They Have Your Next Event Totally Sorted
Got a reason to celebrate? Let The Gem take care of things! Engagement party, birthday shindig or Christmas do...there's no event too big or small. Book one of the four dining rooms or make it the party of the year by booking the entire upstairs bar. Let the good times (rock and) roll!
One thing's for certain: The Gem is a total, err, gem. Round up your squad and head to the Collingwood local—the know a thing or two about having a good time!
Editor's note: This article is proudly sponsored by The Gem Bar & Dining and endorsed by The Urban List. Thank you for supporting the sponsors who make The Urban List possible. Click here for more information on our editorial policy.
Image credit: Griffin Simm