Although "cake" and "bar" aren't traditionally a pair seen together—we can't believe it's taken this long for someone to serve up martinis and mud cake under one roof.
Well heads up—Geelong's got TWO of these. The OG dessert bar, Armageddon Cake, and the new cake on the block, Cake Bar. Yet another mouth-watering spot on Geelong's killer food scene.
Skip the road-trip down to Geelong (after all, you want all the dessert-themed cocktails, right?) and jump on the V-Line (trust us, it's just as quick). There's a seriously detailed local bus network that will get you wherever you need.
Case in point: Stop at the Moorabool Street Bus Interchange and you'll be exactly 58 metres away from Cake Bar. But in cake, err case, you're not planning on spending the entire day eating cake (nothing wrong with that), here are some other things to do while you're in and around Geelong.

Box Office
Geelong West
Inspired by the streets of Vietnam, the owner of Box Office has transplanted every vibrant flavour to Geelong West. The entire café is made from a renovated shipping container. Dishes can be raw, vegan and/or gluten-free friendly. Pick the potato waffles and don't look back.
Jump off at: Geelong West Town Hall / Pakington Street
House of Sonny
Inverleigh
If you dropped the House of Sonny in Melbourne, there would be queues around the bend on Sunday morning. Luckily for you, it's in Inverleigh, so you'll only have to wait a halfa (kidding). Order the housemade drinks and a bagel.
Jump off at: High Street Interchange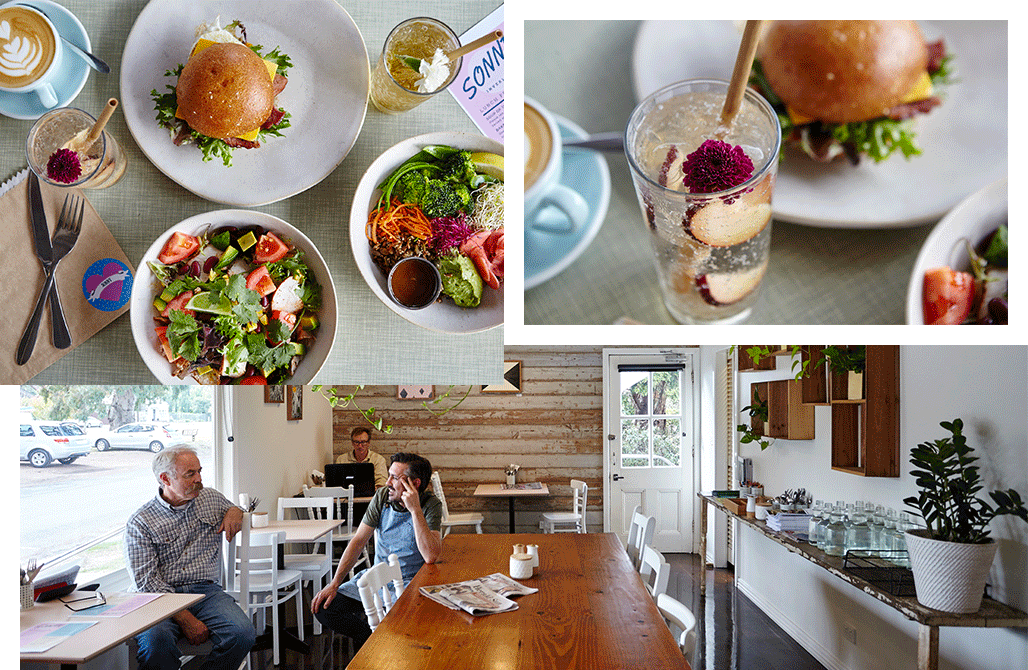 Sober Ramen
Central Geelong
A ramen and sake bar worthy of its central location, Sober Ramen serves up chewy ramen noodles with three levels of spice (we max out at about level 0.5) and gyoza.
Jump off at: Moorabool St Bus Interchange
Armageddon Cake
Central Geelong
If you're ~legitimately~ going on a cake tour of Geelong (like we said, no judgement here), make sure to hit up Armageddon Cake. These guys were the OG. Open until 7pm everyday, this late-night dessert bar is guaranteed to scratch that sugary itch.
Jump off at: Moorabool St Bus Interchange
Cake Bar
Central Geelong
Kinder Surprise Mousse Cakes, Salted Caramel Popcorn Cake, Caramello Koala Chocolate Cheesecake and classics like Aussie Pav' and Cadbury Chocolate Mousse Cake. AND cocktails. Need we say more?
Jump off at: Moorabool St Bus Interchange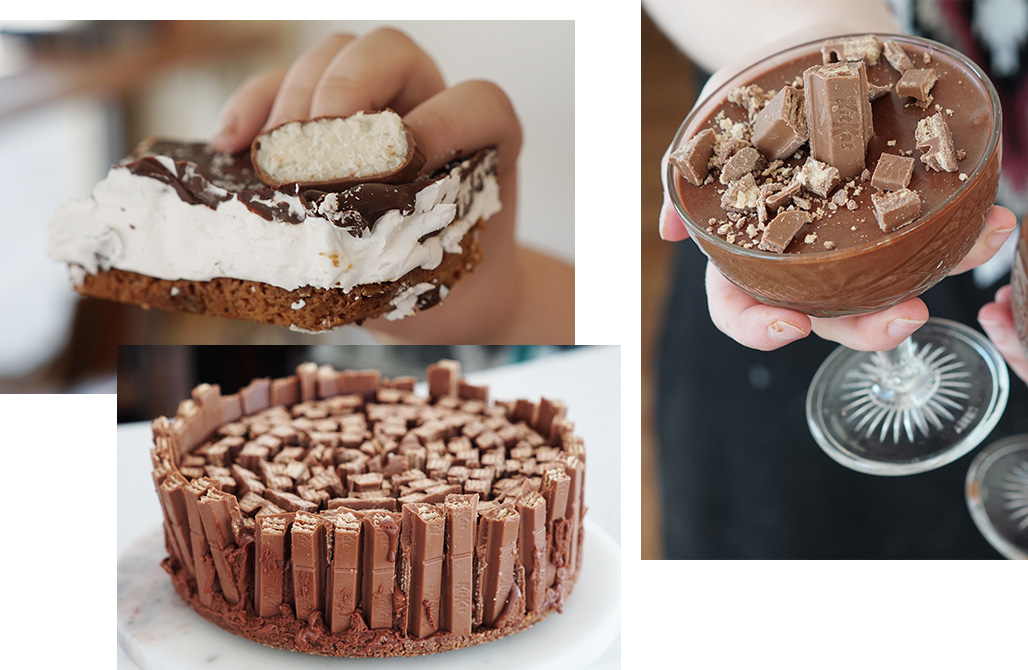 Piano Bar
Central Geelong
You don't have to be a pianist to enjoy the Piano Bar. Home to a rotating calendar of the best piano bar performers in Victoria, guests are encouraged to sing (and dance) along. The waiters and waitresses certainly do.
Jump off at: Clare St/Malop St
Little Creatures Brewery
South Geelong
Little Creatures' home away from home, no visit is complete without a stop at Little Creatures Brewery. Make sure to check out their events section—from Furphy Cinemas during summer to a Winter Wonderland transformation in July, there's usually something that'll peak your interest.
Jump off at: Garden St

Bellarine Sunflower Fields
Marshall
You may need to borrow a bike for this one (YAS for fresh air!) but it'll all be worth it for the thousands of sunflowers. Just don't cross the fence—it's private property! Check out the details here. Hurry, these guys don't last long.
BOOM Gallery
Newtown
A leading contemporary art and design gallery, BOOM Gallery presents a range work of from emerging and established artists. Along with art and design galleries, it's home to an extensive stockroom, workshop and café.
Jump off at: Hampton St
Barwon Heads
Bellarine Peninsula
Calm waters at Barwon Heads makes it an ideal spot for paddleboarding, surfing (for beginners) and rowing. If you're looking for lessons, make a beeline for Paddle Life Barwon Heads. There's also a new fish n' chippery right on the beach. Now we're talking...
Jump off at: Seaview Ave/Geelong Rd, on Route 55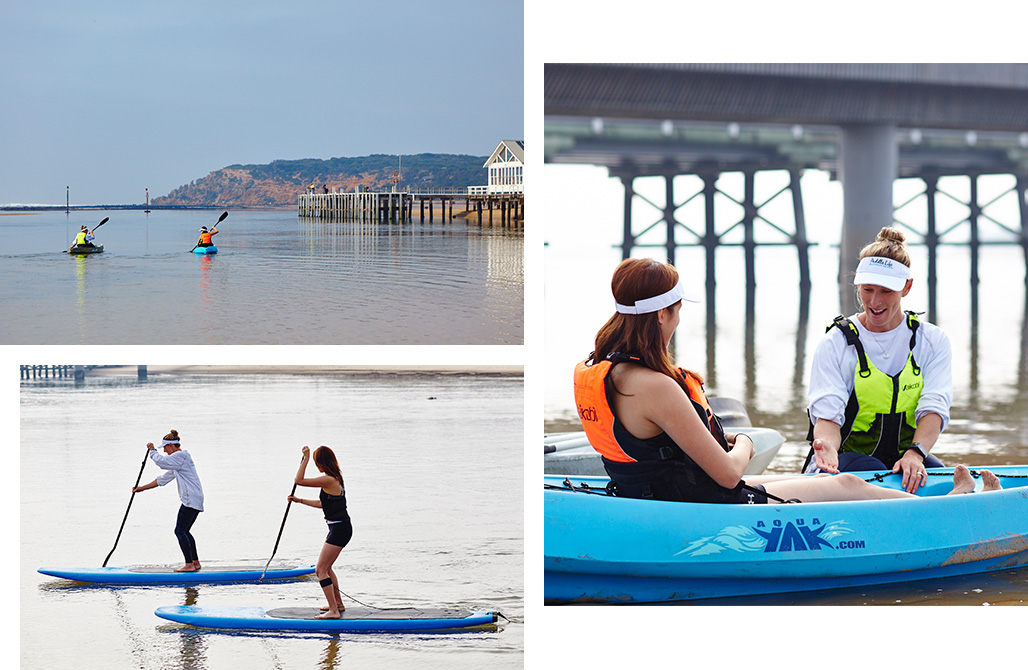 Geelong Foreshore
Central Geelong
The ideal weekend stroll, the Geelong Foreshore boasts old-world charm with history, sparkling waters and sea breezed cafés. Pro tip: look for the painted rabbits on the bollards. A little wink wink to fact Australia's first rabbits were introduced just up the road.
Jump off at: See here. Take the Route 1, which runs every 30 minutes on weekdays.
Geelong Heritage Centre
Central Geelong
The new nine-storey Geelong Library and Heritage Centre was a $45-mill bill, but (we think) it was worth erry penny. Nearly every historical space has been remodelled as a creative hub, gallery, or venue. Crack a picnic in the new-look Johnstone Park when you're finished hitting the books.
Jump off at: See here. Take the Route 25, which runs every 20 minutes on weekdays.

Geelong Vintage Market
North Geelong
This vintage market puts every op shop in Melbourne to shame. Over 4,000 square metres contains an assortment of knick-knacks, homewares, vintage clothing, vinyl and more. And if your vintage cravings STILL aren't satisfied, there's more where that came from.
Jump off at: Mackey St
Kiitos
Barwon Heads
Best known for its large range of Marimekko apparel and homewares, Kiitos has everything you wished you owned. Brace your credit card—it's going to be taking a hit after you spend ten minutes (or less) here.
Jump off at: Hitchcock Avenue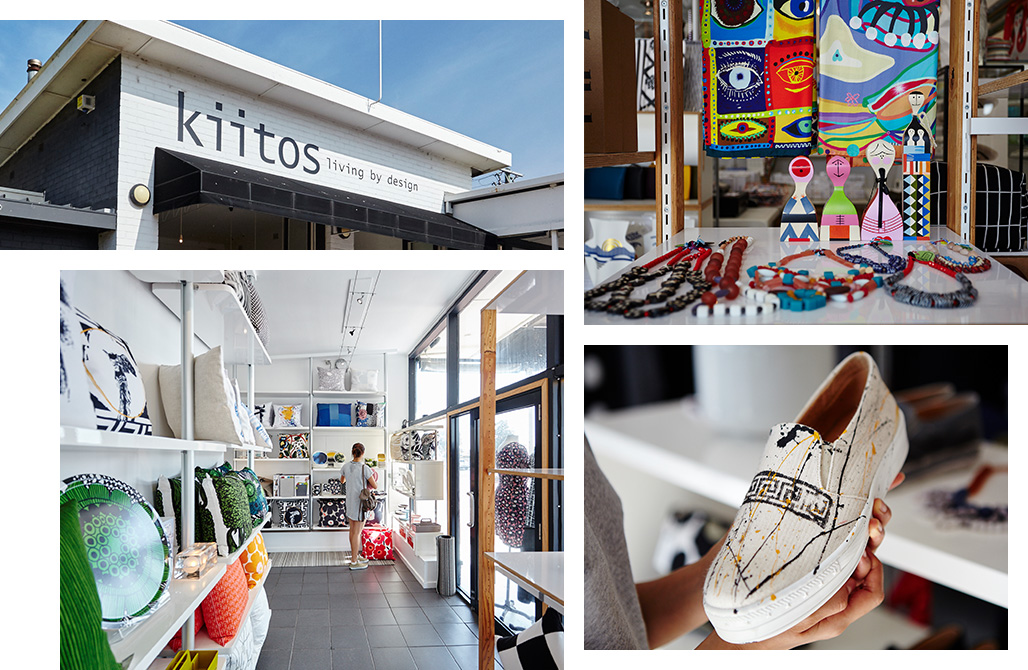 Image credit: Michelle Jarni for The Urban List.
Editor's note: This article is proudly sponsored by Geelong By Bus and endorsed by The Urban List. Thank you for supporting the sponsors who make The Urban List possible. Click here for more information on our editorial policy.