In case you missed the memo, Christmas is just around the corner. The most magical time of the year is all about family, Santa and ALL the festive treats.
No one does festive deliciousness better than Sabato. For the month of December, the fine food store transforms into a Christmas wonderland brimming with all things chocolate and confectionery. Yep, it's your one-stop shop for foodie gifts.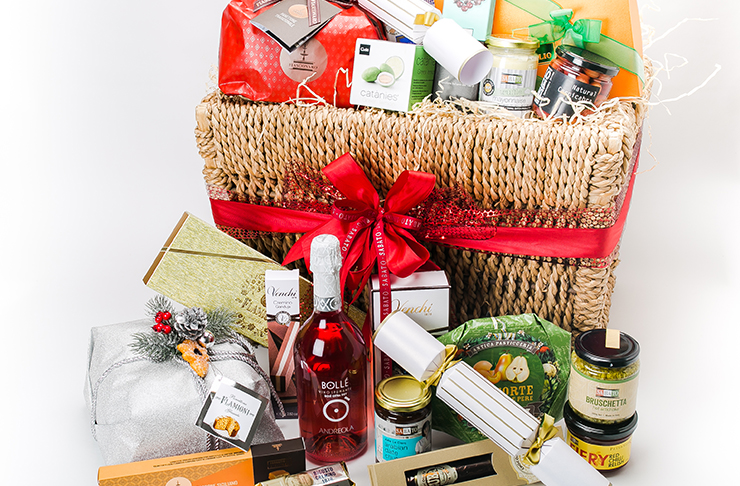 To celebrate the silly delicious season, Sabato is giving away the most insane Christmas hamper, ever. It's packed with festive goodies including nougat, panettone, candies and a whooole lot of chocolate. There's a massive $550 worth of goodies for you to eat your way through.
Trust us when we say: you'll want this hamper under your Christmas tree this year! To enter, simply fill in the form below.
The winner will receive a hamper from Sabato to the value of $550. The content of the hamper is determined by Sabato and includes: Andreola Bollé Rosé Spumante, Venchi Assorted Crème Chocolates, Venchi Cremino Block, Venchi Cremino Bar, Venchi Chocolate Cigar Gift Box, Flamigni Soft Nougat with Almonds, Flamigni Panettone 1kg, Fiasconaro Panettone 1kg, Fiasconaro Torrone Siciliano Orange, Cudie Catanies Green Lemon cube, Maglio Sour Cherries Mini Box, Masoni Apricot & Pear Panforte, Vicens Turron de Oro, Maglio Assorted Chocolate Box, Sabato Hot Artichoke Bruschetta, Peter Gordon Fiery Red Chilli Relish, Sabato Truffle Mayonnaise, Losada Olives, Tortas Crackers, Arabian Date Chutney and Christmas Crackers. Entries close at midnight on Friday, 15 December. The winner will be notified by email on Monday, 18 December. Winner must live in Auckland, New Zealand. By entering this competition, you will also be added to The Urban List Auckland and Sabato's email databases.
Image credit: Lydia Arnold