Aside from being Air Asia's hub to the east, Malaysia is a melting pot of culture, colour and cuisines. It's got the high rises of Singapore, the traffic of Bangkok, the grit of Siem Reap and the glamour of Hong Kong, all rolled into one.
With an ever-evolving, ever-expanding, never-ending mentality, Malaysia's heartbeat pumps strong through its diversity and eagerness to please. So as long you're happy with stray cats and BYO napkins, pop your butt on a plastic chair and await whatever comes out of the hawker kitchens along the streets of this bustling country. With Indian, Malay and Chinese heritage, you'll want to go hungry, with an umbrella in hand and a handle on the humidity!
Here are our favourite holiday spots of Malaysia.

---



CNN named George Town as one of Asia's top street food cities and we couldn't agree more. Penang is where it's at for experiencing the best of Malaysia's cross-cultural cuisine.
With its colonialism evident through the architecture, what this Unesco World Heritage Zone lacks in nightlife, it makes up for in daytime wanders. Tek Sen for dinner is a must! Three words: double roast pork.
Whether you're staying there or not, Eastern and Oriental Hotel offers the dream pool situation and a view of the horizon so you can sip your ice tea and contemplate a third Char Kway Teo for the day (which obviously you order).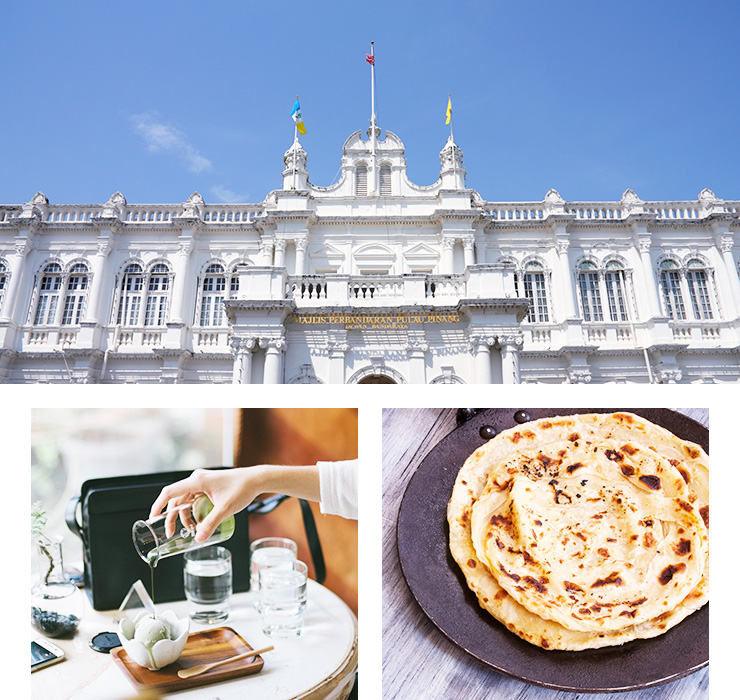 ---



If you're OK with the $500 a night price tag, The Datai in Langkawi is one of our favourite resorts in Asia, hands down. Langkawi itself needs a little love so just head north, soak up the beaches, nature walks, satay and cocktails and enjoy the free handmade ice-cream that is brought straight to your bed on the beach!
Unlike the popular Cenang Beach, Datai Bay is flush with rainforests and white sand. There's also lots and lots of monkeys, which is basically the best part.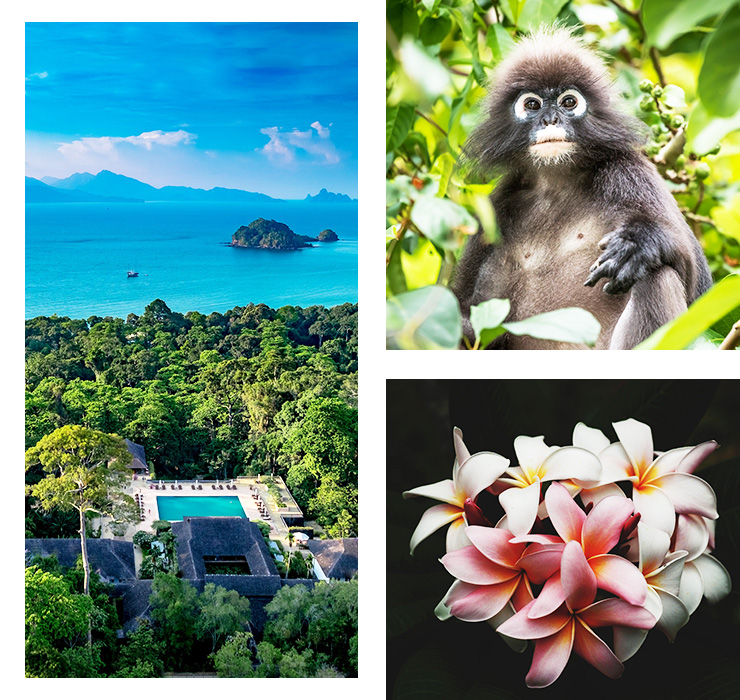 ---



Just south of the Gulf of Thailand and neighbouring the popular Perhentian Islands, Redang is a little secret unknown to most outside of Malaysia.
With crystal clear waters and very little do, it's a honeymooner's dream and the perfect spot to catch up on some reading or get in a few card games. Stay at The Taaras Beach & Spa Resort for the most relaxing holiday you'll ever experience.
Oh, and a little tip from us to you, this is a 'bring your own drinks' kind of island.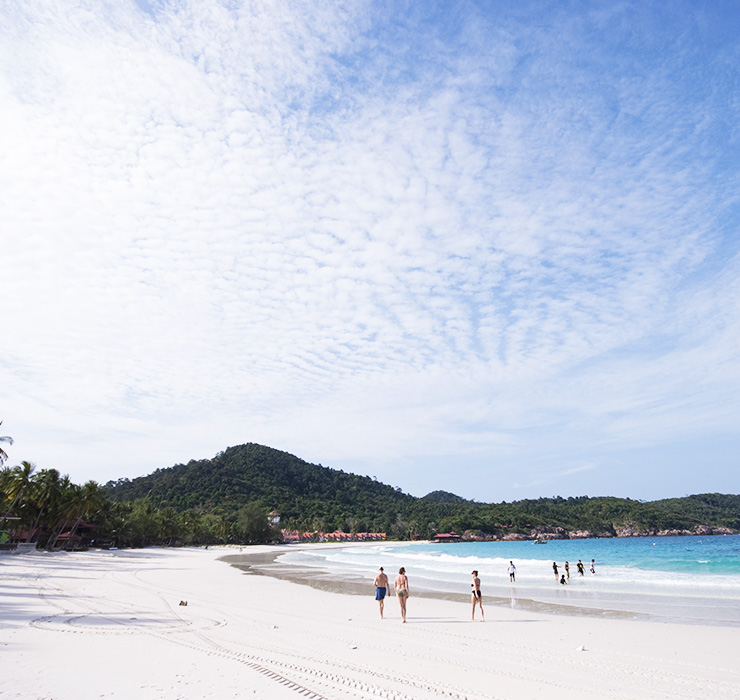 ---



A city that's all about eating and shopping—what's not to love? The concrete jungle that is Kuala Lumpur City Centre is a sensory overload for all the right reasons.
Earn those Tiger Beers along Changkat and Jalan Alor by exploring China Town and Little India, marvelling at the views from the Petronas Towers and walking through the Batu Caves.
Along the way we recommend multiple roti canais at Raj's Banana Leaf, nasi lemak from Baba Lows and curry laksa from D'Light Cafe. Should your body need a break from the wok, Troika Sky Dining has got you covered! Eat, shop, eat, pool, eat, sleep, repeat.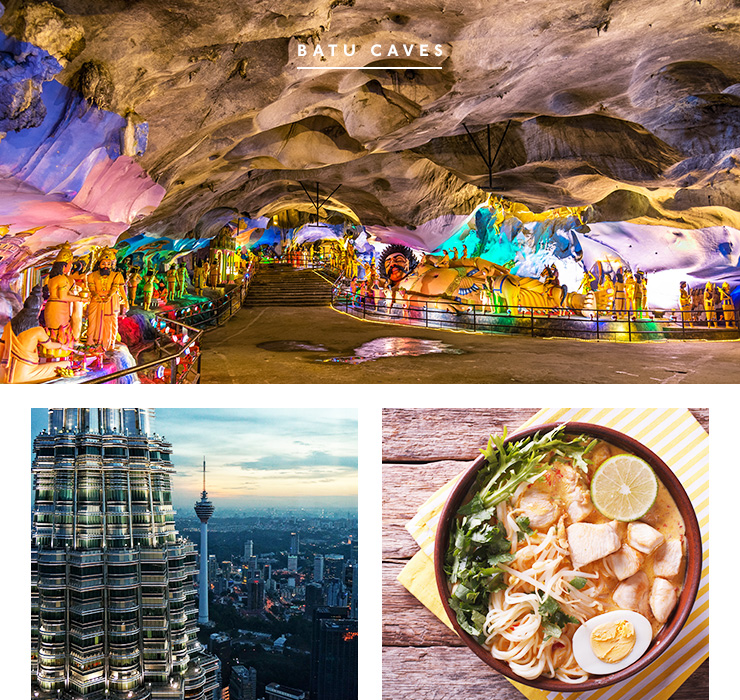 ---



Housing all the expats of KL who want to feel like they're instantly in the British countryside, Cameron Highlands is a page out of Malaysia's colonial history.
With its Tudor architecture, tea plantations and strawberry fields, you'll forget you're just two hours from Kuala Lumpur's skyscrapers in no time at all. Book yourself into The Smokehouse, order the roast dinner (with extra Yorkshire puddings please) and treat yourself to the spa at The Cameron Highlands Resort and regret absolutely nothing.
If you can muster the energy to leave the spa, there are waterfalls and rainforest hikes, but let's be honest, you know where we'll be! For a day tour like no other, head here.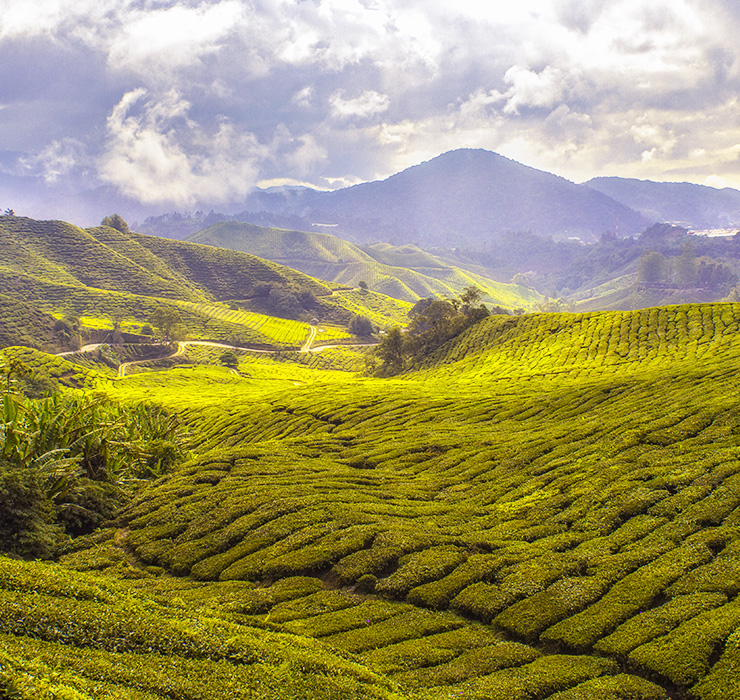 ---

Want more? Here's how to spend 48 hours in Singapore.
Editor's note: Urban List editors independently select and write about stuff we love and think you'll like too. Urban List has affiliate partnerships, so we get revenue from your purchase.
Image credit: Adobe stock and Unsplash | Design credit: Gabby Stjernqvist