While it might not feel like it this week, summer is on the horizon which means soon enough you're going to be eating ice cream all day every day like it ain't no thang.
While some of you might have given your ice cream eating habits a bit of a break over winter, we've been doing our part at The Urban List and sampling all the flavours at Perth's newest ice cream joint Honey Creme to help you decide which ones you absolutely have to try (hint: you might have to visit more than once).
If you haven't tried the new ice cream sensation that is Honey Creme, here are 8 reasons to go now.
Cereal Milk
The cereal milk topping is made fresh every day and the smell of it cooking is enough to make you weak at the knees. It is corn-flakey and buttery and freaking delicious. Kind of like having breakfast but far less healthy, this is our number one pick at Honey Creme.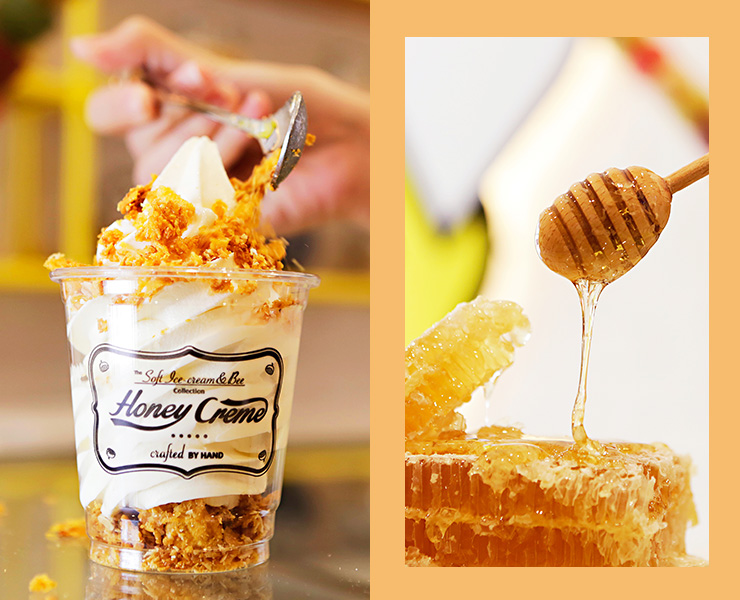 Bacon And Chocolate
If this isn't the best darn flavour combo you've ever heard of then I just don't know what to tell you. Salty bacon and rich chocolate sauce atop creamy soft serve ice cream, this is just what the doctor ordered.
Organic Mixed Grain
There's something about topping ice cream with organic mixed grains that just works. Mixed with a caramel sauce, the nuttiness of the grain with the sweet ice cream and sauce makes this the perfect flavour for anyone who isn't into the overly sweet.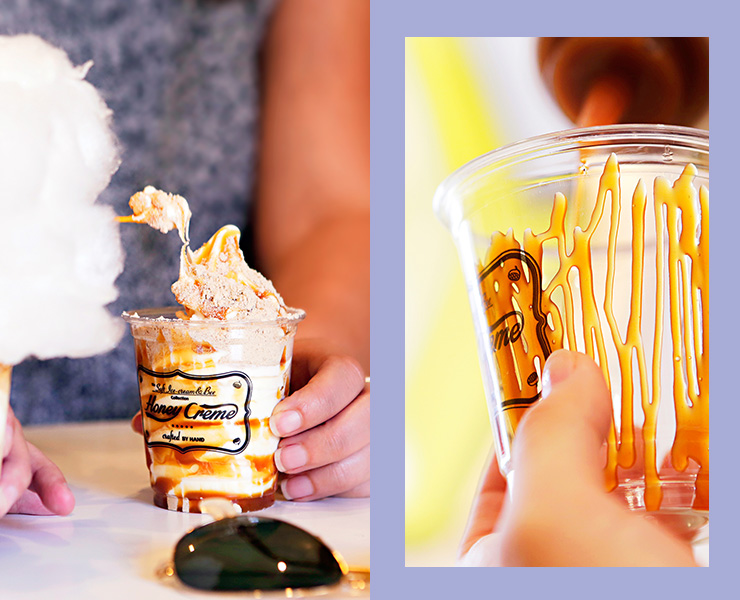 Organic Cotton Candy Affogato
Half the fun of this one is watching it being made. The cotton candy goes on, followed by a shot of coffee which melts all that sugary goodness into the ice cream, then a final serve of cotton candy is put on top. It's no easy feat to eat this massive cloud of an ice cream but it's well worth the struggle.
Caramel Popcorn
Calling all popcorn fans. If you haven't had popcorn with ice cream you're not doing life right. The flavours on this one are incredible, but it's really all about the texture here. Amazing soft ice cream with crunchy popcorn makes for a real treat.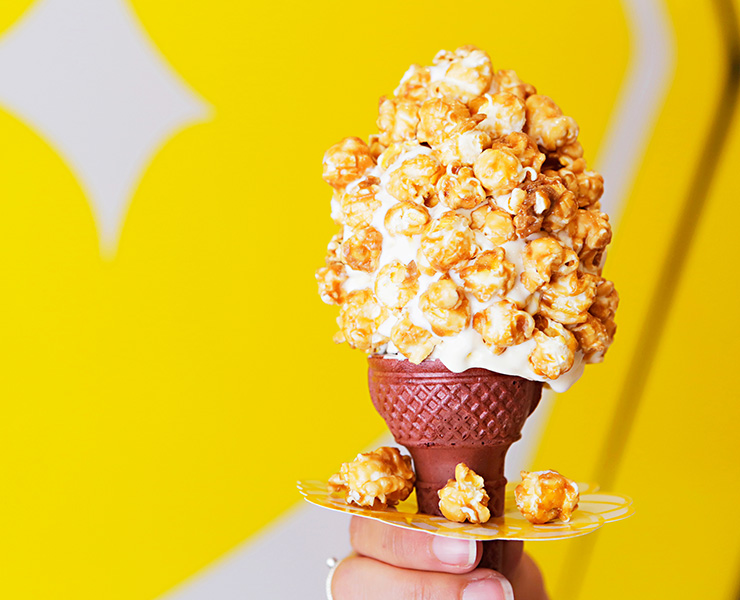 Churro
Churros are always a good idea, but when they come with organic, naturally sweetened soft serve ice cream they are a great idea! Dip, bite, eat, repeat!
Signature Honey Comb
This one's for the purists. A perfect soft serve, topped with a nice big piece of local honeycomb makes for a delicious naturally sweet treat. Because sometimes simple is best.
Tiramisu
The latest and greatest flavour at Honey Creme is one that holds a special place in our hearts—Tiramisu. With a lady finger biscuit base, topped with their delish soft serve, espresso and cocoa powder, there's nothing not to love.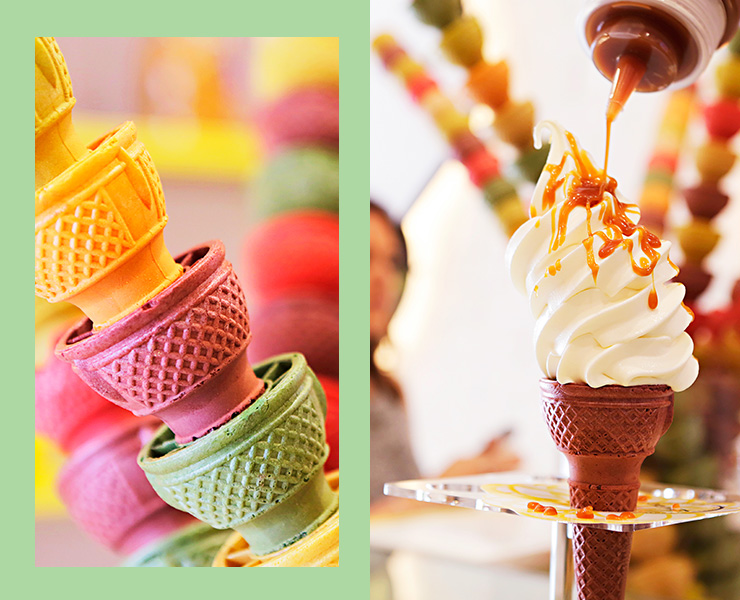 Want to know the location, opening hours and all the details? Find Honey Creme in the directory.
Editor's note: This article is proudly sponsored by Honey Creme and endorsed by The Urban List. Thank you for supporting the sponsors who make The Urban List possible. Click here for more information on our editorial policy.
Image credit: Elle Borgward