Looking at the popularity of Perth restaurants like Lulu La Delizia, Lalla Rookh, Il Lido, Galileo Buona Cucina, Garum, Pappagallo and Santini, it's fair to say Perth's love affair with Italian restaurants isn't wavering in the slightest. In fact, all things Italian are having a moment and why shouldn't they be when these Italian maestros have delicious, flavour-filled food and good vibes down to a fine art.
Automatic is the latest Italian restaurant to hit Perth care of Michael De Marte—of Nolita and La Lola fame—who wanted to create a casual Italian eatery focusing on thin, Roman-style pizzas, delicious pasta and Italian food with a commitment to using only the best ingredients.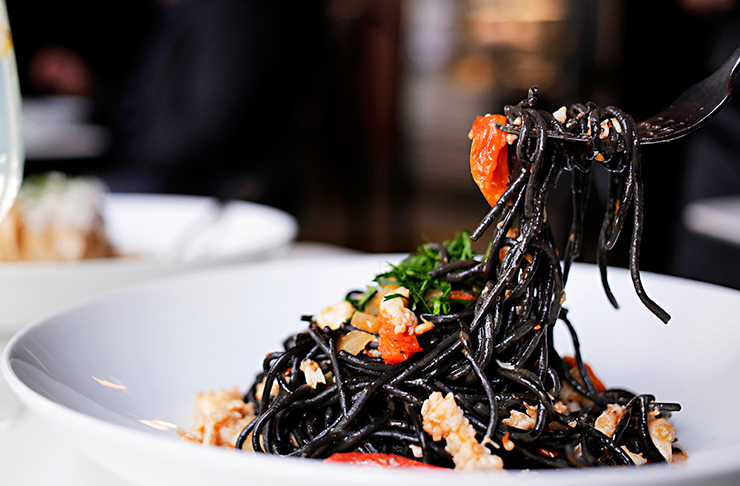 Just a stone's throw from the river on Mends Street in South Perth, the result is a restaurant that is stylish without being too cool and that is dishing out great food to their appreciative clientele in a simple, buzzy environment that is as perfect for group dinners as it is for date night.
Heading in early on a Saturday night, I was surprised to see the restaurant filled almost to capacity by 7pm. It's clear the crew here has got their model down to a fine art and the locals are lapping it up.
Eager to try a range of dishes, we happily made our way through a few of Automatic's mains but it was a drop in the ocean of their sizeable menu which would almost be overwhelming if everything didn't look so delicious. Note to self, come back and try the eggplant parmigiana and chicken schnitzel.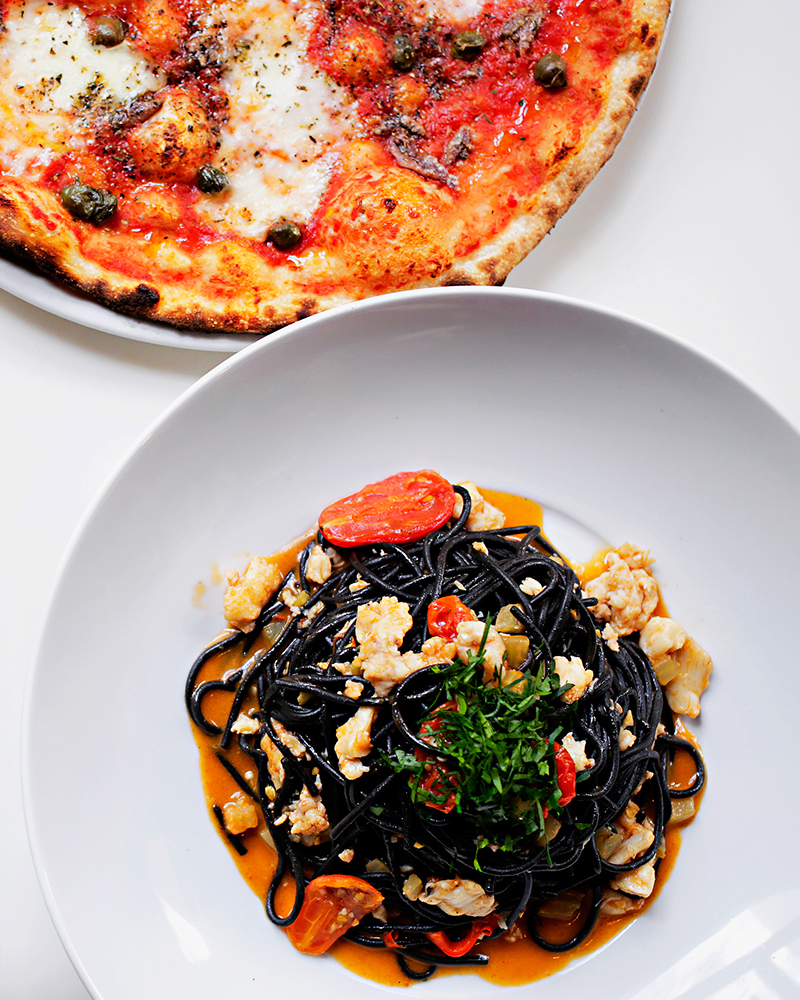 Thin and crispy Roman-style pizzas (using dough made from Italian stone ground flours which are risen for 78 hours) is the name of the game here and it's just as well that the pizza lives up to its impressive reputation.
Choosing one to try was tough (there are 12 on the menu) but the Porchetta—tomatoes, mozzarella, pork and fennel sausage, roasted onions, fennel and radicchio—didn't disappoint.
Similarly, plenty of pasta dishes caught my eye but it was hard to go past the gnocchi which was light, pillowy and devoured in a matter of minutes.
Some people would say ordering truffle fries alongside pizza and pasta would be overindulgence. To those people I say, truffle fries. Delicious, crunchy, flavoursome and more-ish, I can't imagine I would ever go back without ordering these again.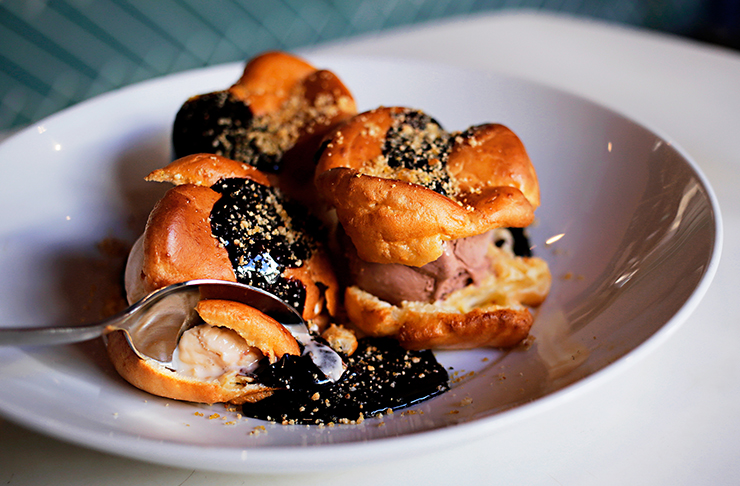 We ended our ginormous meal with an Apple Torta—shortcrust pastry, stewed apples, cinnamon, caramel sauce and vanilla bean gelato. It was rich, delectable and the perfect way to finish off a big and comforting meal.
With a generous wine list and all your fave Italian cocktails (I'm looking at you Negroni and Aperol Spritz), it's also BYO Tuesday to Thursday night.
My advice? Get there early or be prepared to wait—this place won't be getting quiet any time soon.
On the hunt for things to do? Check out everything on this weekend in Perth.
Image credit: Elle Borgward