I've never thought of myself as an eyelash extensions kind of girl. In my mind, those girls are the sort that are way more committed to a high-maintenance level of beauty than I'm willing to devote my time to. But after seeing some gorgeous lashes floating around Perth lately (and hearing about how much time they save in the morning! Seeya later mascara!), I made an appointment with Perth eyelash extensions specialists, La Belle Peau to see what the fuss is all about.
So What Are Eyelash Extensions?
Ask any eyelash extension devotee and they'll tell you never to get lash extensions, because it's more than likely you'll become addicted from your very first appointment. In a nutshell, lash extensions are a way to add thickness and length to lashes that aren't as lush, dark or long as you currently want them to be. The process involves applying a single lash extension atop each of your natural lashes, close to the lash line with special semi-permanent adhesive. A full set of eyelash extensions will require refills or touch-ups every two to six weeks.
How It Goes Down
Let me just say kudos to the girls out there that get this done once a month, because it's definitely not an 'in and out' experience. When I arrived for my appointment, my therapist ensured I was lying comfortably under a blanket before she thoroughly cleaned my face and brushed out my top lashes. She then went through and glued an individual lash extension to each one of the hairs on my upper lash line. This took a lot of time as it's really important not to let one extension stick to two lashes, or it'll end up pulling both lashes out when it falls out. The whole process takes a lot of separating and focused attention.
While this was happening, all I had to do was make sure my eyes stayed closed and so of course I promptly fell asleep (power nap for the win!) 1.5 hours later, I woke up to the prettiest set of lashes my eyes have ever been blessed with. Honestly, I couldn't stop staring at them! Before you start getting visions of Kim K's tarantulashes, let me just say, eyelash extensions don't have to mean super dense, dramatic lashes—you can get more natural extensions that look like you've just applied a few coats of mascara. I opted for something as natural as possible and completely LOVED the results.
Was It Worth It?
Starting at around $150, eyelash extensions aren't exactly cheap and there is a bit of maintencance involved but my goodness, they are worth every single penny. Mine lasted for a good month (before I got them professionally removed) and while I'm probably not going to be getting them done on the reg, I think it's definitely worth it for special events when you just want to look like a better version of yourself.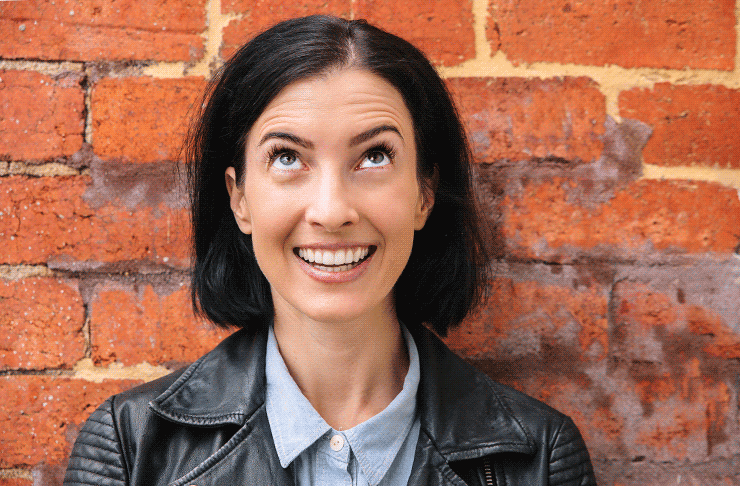 Tips And Tricks
Find the right person
Don't entrust your lashes to just anyone—make sure whoever you're using has the right certifications and can you show you before and after pictures! The La Belle Peau team is incredible and I trusted them completely.
Know what look you want to achieve
Extensions come in different thicknesses, lengths, and levels of curl to perfectly blend into your real lashes. When in doubt, opt for shorter lashes as they will give you a more natural, lush look without weighing you down.
Brush your lashes daily
After my appointment, I received a little spoolie brush to keep my lashes aligned. I brushed mine morning and night to keep them from looking messy or getting tangled.
Clean your lashes
While you may be wary of getting your extensions wet, it's important to wash them daily.
Don't use oil-based products near your eyes
Oil destroys the adhesive on your lash extensions, making them fall off sooner. And definitely don't use waterproof mascara (you won't need it anyway!)
Don't be rough
You will definitely be tempted to fuss with your lashes once you get your extensions, but it's really important not to pick or pull at them. Just like the hair on your head, your natural eyelashes go through a shedding cycle and pulling your extensions can cause your real lashes to shed prematurely.
Read about the time we tried LED Light Therapy!
Image credit: Nancy Hanna