When it comes to the good things in life, the smell of freshly cooked pastries and bread is right up there as one of the best. It can be almost impossible to resist, luring you in with the promise of crispy flaky goodness. The only hard part is choosing what to have. Sweet or savoury? Hot or cold? There are just so many important decisions to be made.
Here's our pick of what to order at Perth's best bakeries.
Chu Bakery
Highgate
Salted Caramel Doughnut
One bite of this salty-sweet treat from Chu Bakery will take your morning (or afternoon) coffee to a whole new level. They're so tempting, it would almost be rude not to order one.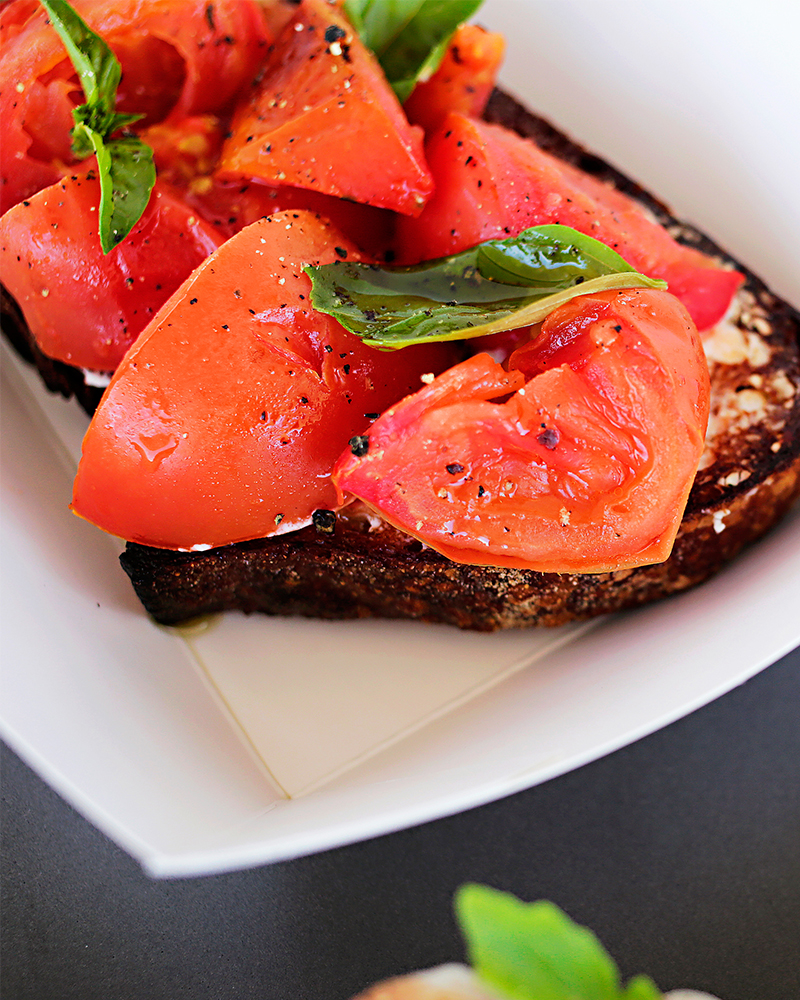 Roasted Tomato And Feta Toast
Classic combinations just never fail. Satisfy your savoury tooth with a delicious slice of stone ground sourdough topped with creamy whipped feta, slow roasted tomatoes, and sweet fresh basil.
Bread in Common
Fremantle
Woodfired Common Loaf With House-Churned Salted Butter
When it comes to bread, the team at Bread in Common definitely know their way around a good loaf. We like to keep things super simple here, with a slice of warm bread topped with house-churned salted butter.
Portuguese Tart
Flaky pastry filled with warm baked custard. An absolute classic done perfectly. Need we say more?
Wild Bakery
South Fremantle
Lemon Curd Tart
Wild Bakery may be known for their exceptional range of sourdough breads, but they're also churning out a whole lot of sweet goodies that we just can't ignore. The lemon curd tart is a real winner in our books.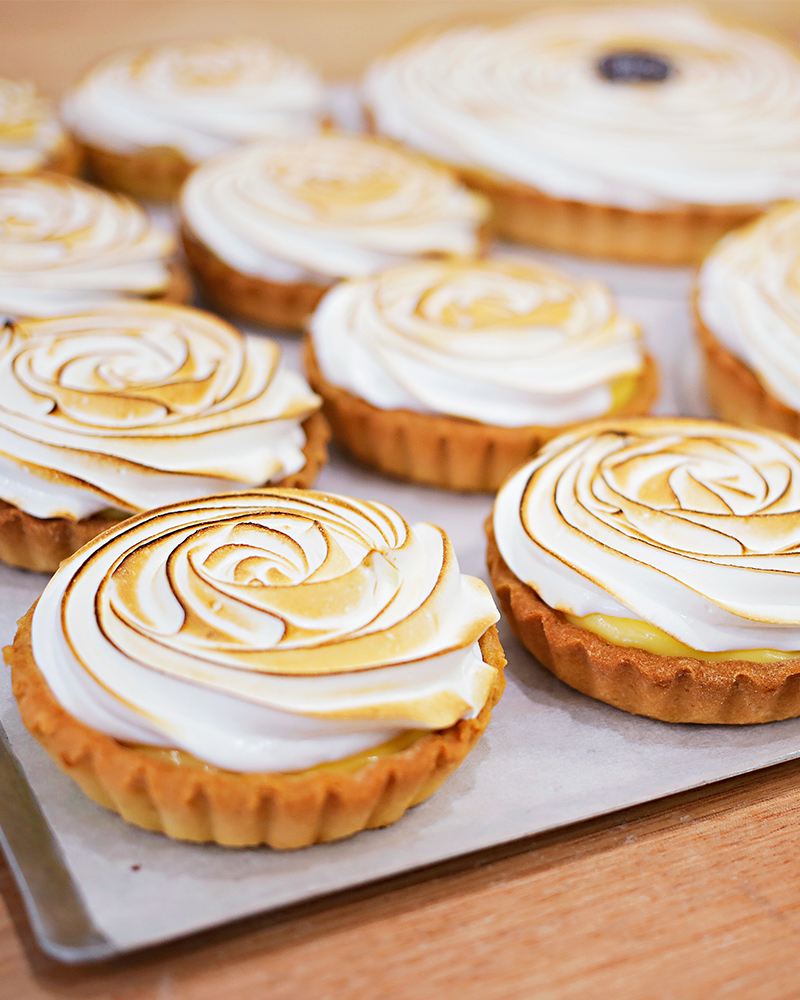 Croissant
Straight up one of the best croissants you'll find in Perth, with perfectly light and buttery layers inside, and a very satisfying crispy crunch on the outside.
Small Print Baker
Perth CBD
Breakfast Burger
If you've slipped up, gotten a bit too merry on a school night and found yourself with a hangover, the brekky burger from Small Print Baker is just the remedy. Think soft brioche bun filled with fluffy scrambled eggs, bacon, chorizo, and sweet potato rosti.
Mushroom Bruschetta
Mornings are infinitely better with mushrooms, so why not treat yourself to a bite when you step out for coffee? We can't get enough of this sauteed mushroom and beetroot hummus combo.
The Woodfired Baker
Maylands
Fresh Figs, Berries And Cream Cheese On Sourdough
The menu at The Woodfired Baker is based around seasonal produce, and if the time is right you'll be able to get your sweet and savoury fix in one, with this delicious and unexpected toasty dish.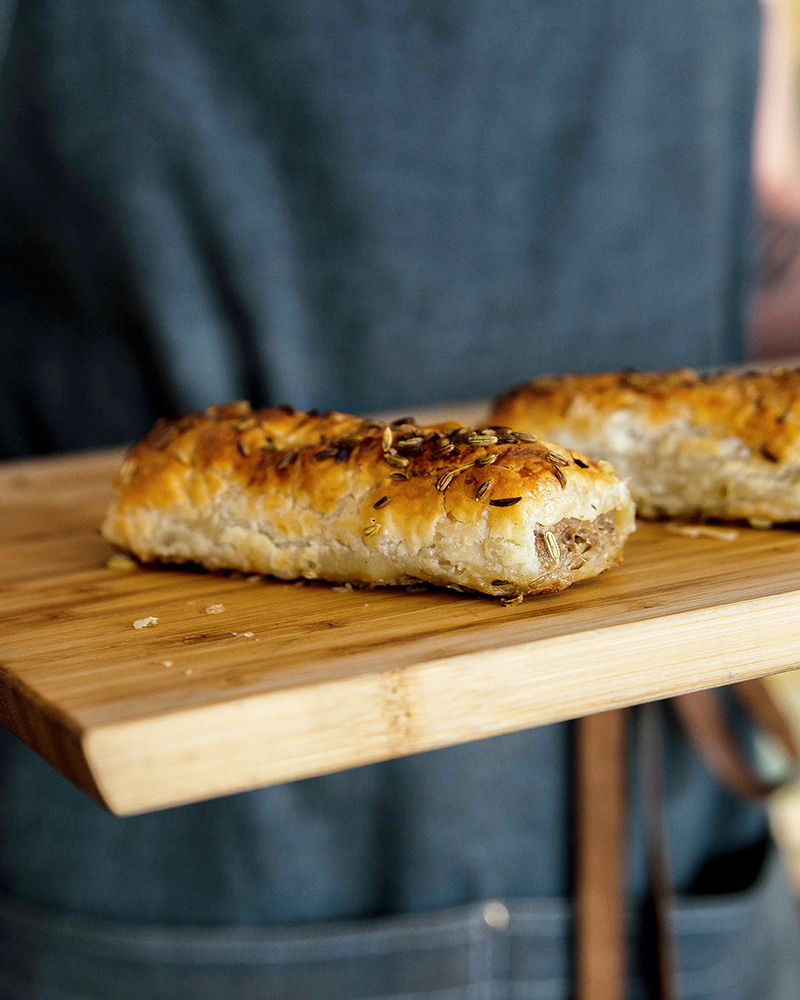 Pork, Apple And Fennel Sausage Roll
Another sweet and savoury favourite, and a well-loved staple on the menu. These tasty treats are available daily.
Bittersweet Bake
Mosman Park
Quiche
Cakes may be the main event at Bittersweet Bake, but we think the quiches come in at a very close second. The free range eggs and locally-sourced seasonal fillings make for a very quick and tasty lunch.
Chocolate, Rose, Raspberry And Coconut Cake
Gone are the days when the term gluten-free had us turning our noses up at the thought of horrible cardboardy blandness—this gorgeous chocolate cake couldn't be further from that. It's a bestseller for a reason.
Little Matcha Girl
Como
Whole Triple Matcha Mousse
Little Matcha Girl focuses on combining Japanese flavours with French techniques, and the matcha mousse is a fine example of just how well they're pulling it off. It's an explosion of green with light matcha mousse on a matcha cookie base, with a hidden raspberry gel centre and topped with matcha cream.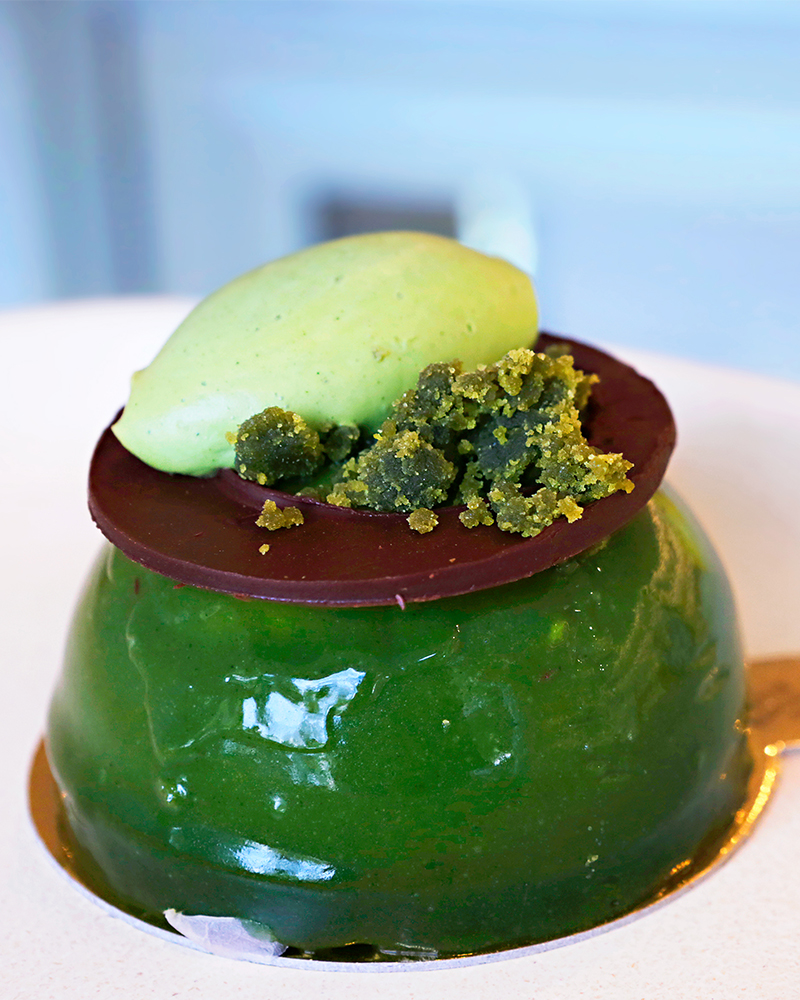 Triple Cheese Toastie
For the ultimate cheese-fest you can't go past this decadent cheese toastie, made with organic sourdough and filled with mozzarella, parmesan and cheddar. Add Vegemite to up the salty factor.
Miami Bakehouse
Various Locations
Pie Of The Week
Known for their award-winning pies and pastries, Miami Bakehouse is always testing out new flavour combinations and we're more than happy to play guinea pig when it comes to pies. There's a new flavour every week, so one visit obviously won't be enough.
Mary Street Bakery
Various Locations
Free Range Eggs, Buttered Soldiers And Smoked Tomato Relish
What's not to love about a throwback to childhood favourites? Mary Street Bakery certainly know what's up in this department and offer this brekky staple at all of their locations.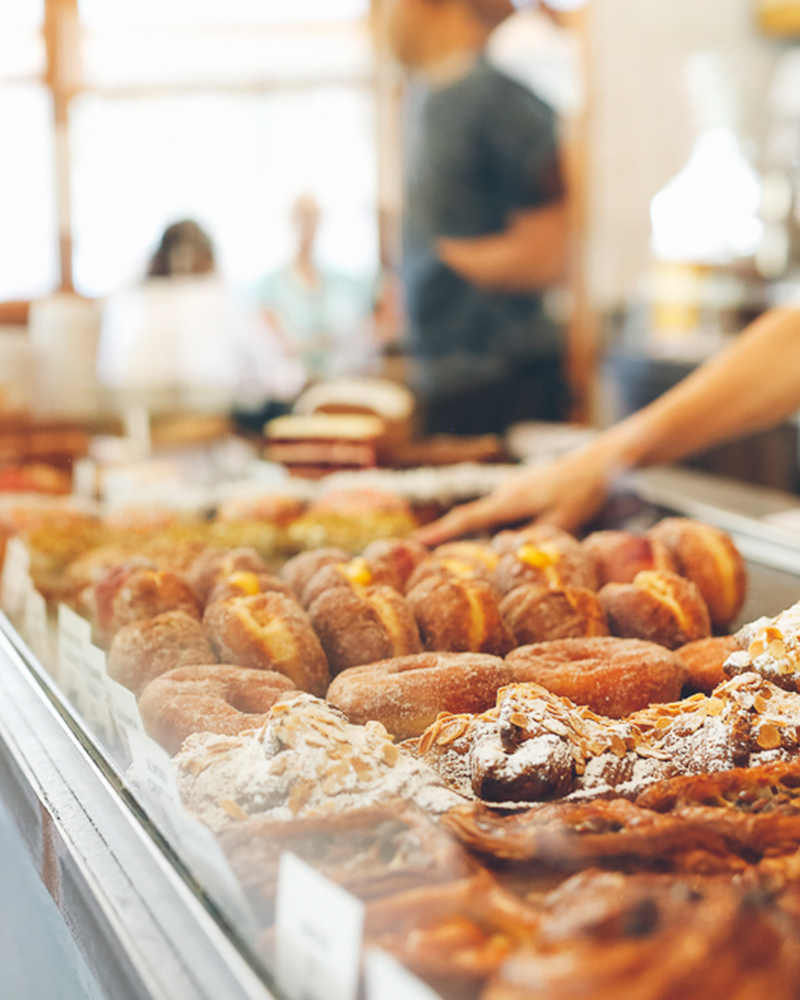 Chocolate Croissant
Buttery layers of pastry filled with melty chocolate. It's a classic, and it's damn delicious every time.
Strange Grains
Shenton Park
Choc Chunk Brownie
Not going to lie, the gluten-free treats from Strange Grains almost makes us wish we were coeliac. Ok, not quite, but that's just how good it is. The choc chunk brownie is a standout, made from buckwheat, almond and rice flours.
Yeast Free Olive Sourdough
It's not often that gluten-free peeps get to enjoy a slice of sourdough, so you'll want to snap one of these up right away. There's plenty of plain options, but we really love the salty hit of olives in this rustic loaf.
Hungry for more buttery pastry? Here's where to find Perth's best croissants.
Image credit: Elle Borgward, Louise Coghill and Nancy Hanna