Fried chicken and sneakers might seem like a bit of a weird combo, but as Chimek X Sneakers Co-Owner Jamal Diallo is happy to admit, he's a bit of a weird guy. A sentiment echoed by his business partner-in-crime, Thomas Adjei. Both guys come from interesting multicultural backgrounds and having travelled extensively figured it was about time they brought a taste of their own unique flavour to Perth.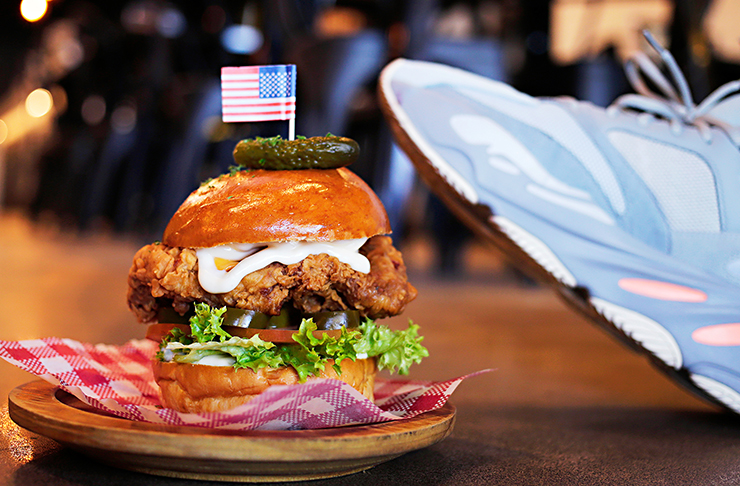 After managing various Chimek stores around Perth for three years, Jamal was confident a new location in East Vic Park would be a hit, and the idea for a new concept store came about organically after he teamed up with Thomas and leased a shop on Albany Highway. Given the size of the space, simply filling it with tables seemed like a bit of a wasted opportunity, so Jamal threw in the idea of setting up a retail store at the back of the restaurant.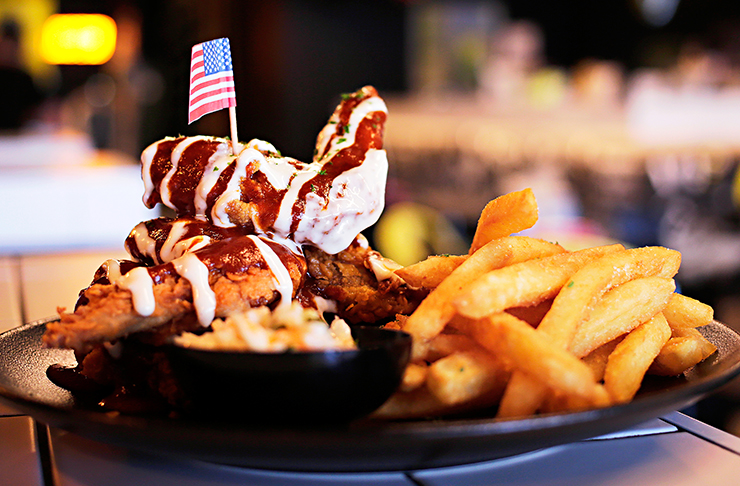 "Chimek X Sneakers is something Perth hasn't seen before, but the locals have taken to it really well", he explained. "We wanted to give the existing Chimek brand an edge, and create a space that people would want to hang out in."
The result is a large open plan space divided for dining and drinking (with plenty of room for large groups), plus some classic arcade games and of course, the retail shop. And as strange as it might seem, it just works. Grab a bite, play a round of Mortal Kombat II, NBA Jam or Simpsons pinball, and check out the range of exclusive, limited edition sneakers and streetwear sourced directly from the US and Europe.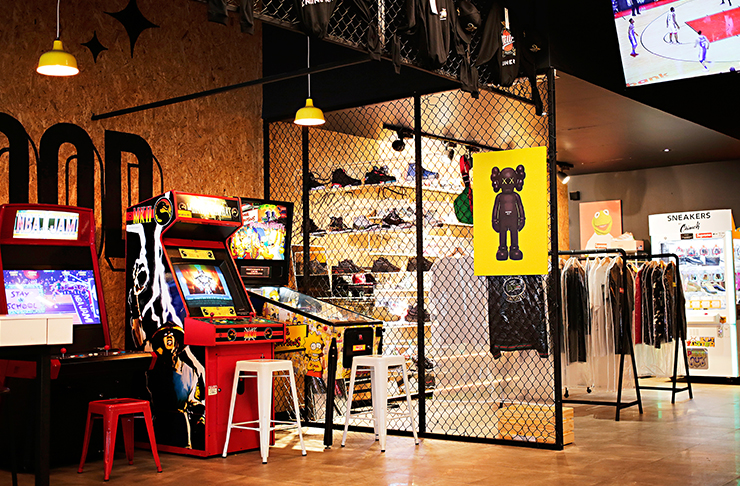 "We're currently the only place in Perth you can buy sneakers like these", Jamal told us, "and we have new stock available every two weeks—sourcing them is a full-time job!"
Stocked brands include big names like Nike, Adidas and Supreme, all in limited edition styles that are pretty damn extra. But the best part has to be the Skill Tester filled with sneakers in the $2000 price range. Yes, Skill Tester. And despite our initial thoughts that it must be a gimmick and winning would be impossible, Jamal promptly whipped out his phone and showed us a video of a very happy customer who won a pair just last week. Apparently it only took five tries, so we'll definitely be back to test our own luck.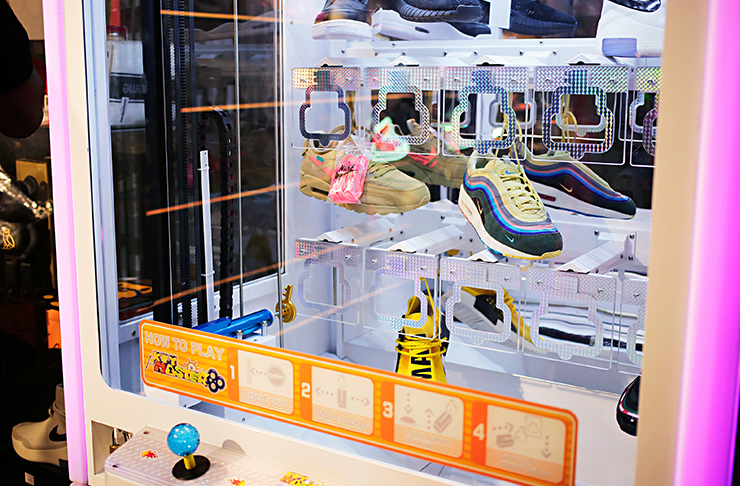 Aside from the epic sneaker selection, you can expect the same American/Korean fusion of flavours you've come to know and love in the restaurant, with their range of irresistibly crispy fried chicken, burgers and sides. Thomas and Jamal are both focused on providing not only the best quality food, but also the best service. Regular, local or passer-by, you'll always be greeted like a close friend, and if you're up for a chat you'll get one. It's unusual to find this sort of service in fast food franchises, and it's a welcome surprise.
Naturally we wanted to know about plans for the future, and Jamal seems pretty keen on expanding the retail/restaurant concept to additional Chimek stores around Australia and potentially overseas. But for now they're focused on their upcoming fourth anniversary, which they'll be celebrating with four weeks of half-price specials starting from 3 June. They've also got a new menu in the works, which will feature signature favourites alongside new items. So yeah, these guys are busy.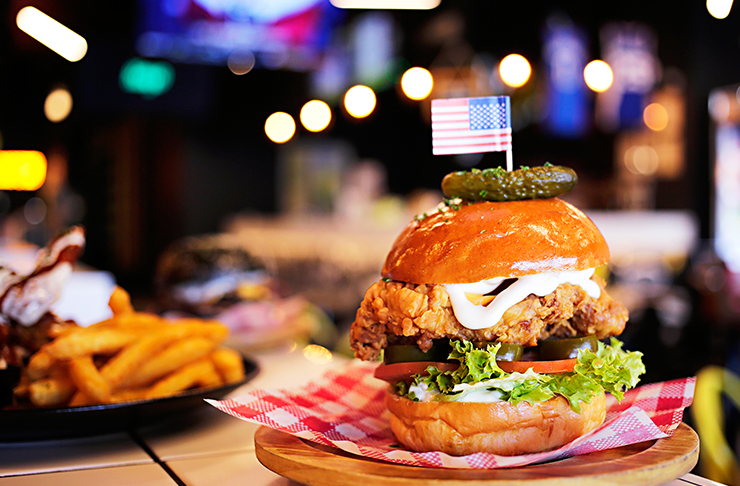 As far as we're concerned, the Chimek X Sneakers concept is just what Perth needs more of. It's cool without being wanky, and so much more than just a place to grab a bite. We like to think of it as a community hub for locals, foodies, creatives and collaborators.
Ever wondered what it's like to be the Senior Design Director at Nike? We've got the scoop.
Image credit: Elle Borgward