It's safe to say this year has helped us to develop a new-found appreciation for international travel. While long-haul travel is off the cards, the possible works of a South Pacific Bubble is looking hopeful and our wanderlust is already peaking.
Choosing the destination for your next overseas trip won't be one that is taken lightly, and if you're looking for a country that's going to tick all of your boxes, look no further than our close neighbour, Papua New Guinea.
Escape To A Destination So Close Yet So Far
Papua New Guinea is home to eight million people who speak more than 800 languages, native tribes and boasts a plethora of magnificent coral reefs and pristine lagoons sprawled across 600 islands. The opportunities for adventure and discovery on this island nation are infinite. But the best part? This unbelievable paradise is located a mere four-hour flight from Sydney and just three hours from Brisbane.
Located a mere 150km from the tip of Cape York, Papua New Guinea is the definition of an underrated holiday escape, offering up an unbelievable scale of adventure for every kind of traveller. Whether you're a thrill-seeker, serial chiller or looking to fully immerse yourself in a rich and diverse culture, there's plenty to see in this incredible lost world.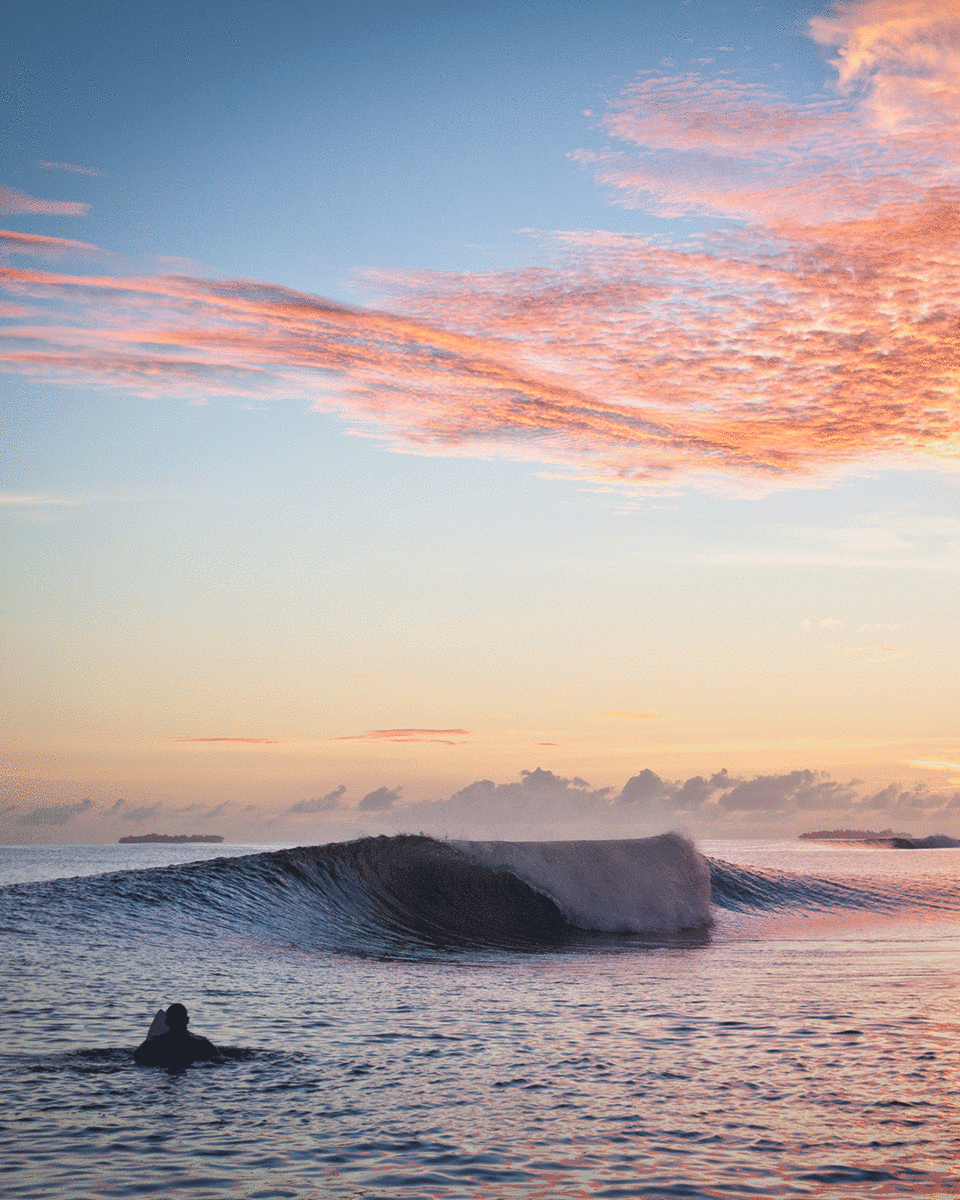 Island Hop Across 600 Deserted Islands
Nothing says 'relaxing holiday' quite like a secluded island. And The Conflict Islands are just that. Made up of 21 privately-owned, pristine and completely uninhabited islands covering a total landmass of 3.75 square kilometres, you just know this is going to be giving all of the Castaway vibes (in the best way possible). The Conflict Islands Resort boasts six private beachfront ensuite bungalows, situated on the main island of Panasesa, along with the main house where guests can relax while enjoying delicious fresh-caught local food and a delicious bev. There's also a stunning beachfront deck and a balcony overlooking the stunning archipelago and lagoon waters, a sight you'll have to see to believe.
If you're still on the hunt for more incredible islands to bliss out at, the New Britain and New Ireland islands in the Bismarck Sea are popular with divers, surfers and adventure seekers. The islands are easily accessible, making them perfect for first-time visitors to Papua New Guinea. If thrill-seeking and sightseeing is your vibe, you can hike to the top of the active Gabuna Volcano crater in West New Britain Province and then relax in a natural spa-like thermal hot river or visit the local firefly trees at night and see the rainforest light up. Walindi Resort is the perfect base. If you consider yourself a history buff, a world of history awaits you at the other end of the island in East New Britain Province (accessible by flight to Rabaul). Here you'll uncover hidden Japanese WWII war tunnels and Admiral Yamamoto's famed bunker, to the ash-covered remains of old Rabaul town (destroyed by the nearby Mount Tavurvur volcanic eruption of 1937). Active holidayers should make a beeline for New Ireland to embark on their five-day cycling adventure. Travelling down the length of the 260km mostly-flat Bulominski Highway, stopping to rest at traditional village homestays along the way, this is sure to be a cycling escapade to remember. Surfers should check out the idyllic Nusa Island Retreat, while divers should look no further than Lissenung Island Resort.
Discover Colourful Coral Coasts
If snorkelling is up there on your coveted list of things to do on a holiday, you'll be pleased to know that Papua New Guinea is full of colourful coral coasts to explore. Milne Bay and the Tufi Fjords are extremely popular with divers and snorkelers for decades, but up until recently, this unique and mesmerising part of the world has mostly remained undiscovered by culture-seekers.
Alotau is the capital of the Milne Bay region and hosts the annual Kenu and Kundu Festival each November. The festival is a lively and colourful cultural display of war canoe racing and 'singsings' (traditional dances), a cultural experience you're sure to remember for many years to come. You can also discover harrowing skull caves, and learn to cook (and enjoy) a Mumu feast (a traditional meal of local produce cooked in the earth), all year-round. Up the coast in Oro Province are the unforgettable Tufi Fjords. Here, visitors are encouraged by the locals to participate in traditional daily life, even showing travellers how to build traditional homes and canoes from sago palms, and how to hunt and gather for food. Oh, and make sure to keep your eyes peeled for any fluttering Queen Alexandra Bird Wings, the world's largest butterfly. With wingspans of up to 28cm, they shouldn't be hard to spot. Base yourself at Tufi Resort, then immerse yourself in the local culture and wildlife from there.
Immerse Yourself In The Culture Of Hidden Highland Tribes
If discovering and learning about new cultures is a reason you love to travel, Papua New Guinea's remote highlands of Mount Hagen and Goroka should be placed firmly at the top of your bucket list. Prepare to be fully immersed in a colourful world, brimming with elusive tribes that still to today remain mostly hidden from the rest of the world. Goroka is most commonly known for their array of coffee and cocoa (chocolate) plantations, but scratch beneath the surface and you'll discover unique local tribes where traditional customs remain alive and well. Some of these tribes are the haunting Asaro Mudmen, known for their mud masks, and the Korekore Tribe who are best known for their Moko Moko (or 'sex' dance). Mount Hagen plays host to one the oldest and most spectacular cultural shows, the annual Mount Hagen Cultural Show. Here you'll also discover the Diugl Village and the Mindima Skeleton Dancers, as well as the nearby colourful Huli Wigmen.
If you want to truly take a deep dive into Papua New Guinea's diverse and largely obscured culture, make sure to plan a trip on the "Journey to the Lost World' experience with Oceania Expeditions, where the hard-to-reach is made accessible, transporting you deep into the highland jungles. This is sure to give you serious Jurassic Park vibes. If you're keen to suss out accommodation in the area, Ambua Lodge, Bird Of Paradise Hotel & Apartments, Highlander Hotel & Apartments and Rondon Ridge are great for accommodation and tours or go on a scheduled guided tour with Crooked Compass, Eclipse Travel or PNG Holidays.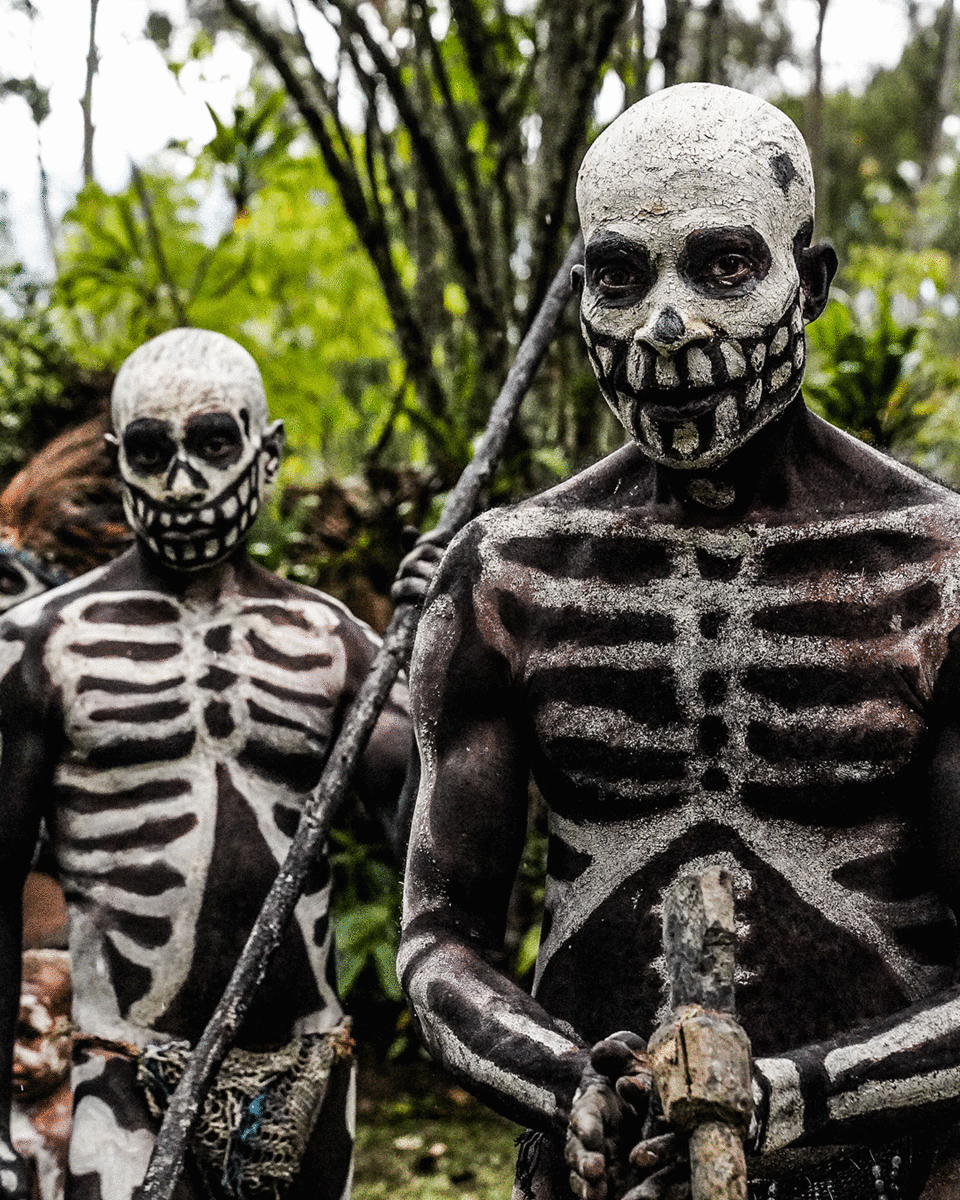 Lace Up Your Hiking Boots
The world-famous Kokoda Trail is not only a 96km trek of pure physical endurance, but it's also an incredibly spiritual journey that retraces the footsteps of the thousands of Aussie Diggers who were killed or injured defending Australia. If you're game enough to try and conquer the trail, you'll be pleased to know their tours range from 6-12 days based on speed and fitness levels. You can also choose to trek from Poppendetta to Owers Corner or trek the reverse route. The year 2020 marked the 75th anniversary of the end of the war in the Pacific, and the allied forces won and while international travel has prevented many Australians from commemorating the anniversary this year, many remain committed to ensuring this important part of history is still remembered in the coming years. For a full listing of trek, operators head to Kokoda Track Authority. And for those who aren't keen on the trek, but still wish to pay their respects, make sure to head to Bita Paka War Cemetery near Rabaul, and the Bomana War Cemetery in Port Moresby.
You might be surprised to discover that Papua New Guinea has plenty of other soul-awakening treks to conquer in addition to the Kokoda Trail. One of those is Mount Wilhelm, at 4,509m not only is it the highest mountain in Papua New Guinea, but it is also the highest point in all of Oceania. Height aside, Mount Wilhelm is actually the country's most accessible mountain to climb. You can expect the hike to take three to four days with overnight stays at camps and villages along the way. You'll cross rivers, climb through moss forests, trek through alpine grasslands and hike along glacial valleys. Most of the time trekkers will summit before sunrise to enjoy the spectacular view out to the north coast and surrounding valleys. Mount Giluwe is Papua New Guinea's second-highest mountain at 4,367m. It is part of a volcanic massif and is the original volcano on the site of Mount Giluwe formed 650,000–800,000 years ago. This beauty is one of the Volcanic Seven Summits of the world and not an experience to be missed. The usually five-day trek passes through vast grassland and stunning alpine landscapes. For more information on guided treks head to Buna Treks & Tours, Escape Trekking Adventures, PNG Highland Adventures and PNG Trekking Adventures.
Make Tracks Along The Mighty Sepik
If you thought Papua New Guinea couldn't possibly have any more natural wonders to explore, think again. The Sepik is the longest river in Papua New Guinea, at 1,126km in length and is extremely remote, only accessible by boat. This incredible river is also host to one of the world's most infamous cultural ceremonies, the crocodile initiation ceremony and the Ambunti Crocodile Festival. For a certified good time brimming with excitement, make sure to book in an experience with Sepik Adventures, with owner Alois Mateos hailing from the region, you know it's going to be good. Also make sure to check out Trans Niugini Tours, South Sea Horizons and Kalibobo Spirit who all offer expeditions to the Sepik.
In addition to the Sepik, Papua New Guinea's has loads of untouched rivers, lakes, and isolated coastal waters, that offer up some of the best lures in the world. Whether you consider yourself a talented fisher or not, there's plenty of challenging and exciting fishing adventures to embark on. From catching an elusive 'lure shy' Papua New Guinea Black Bass in remote rainforest-lined rivers, or managing to wrestle a prized Dogtooth Tuna or Marlin catch out at sea, Papua New Guinea is packed with endless fishing fun. Not to mention, the lack of fishing in 2020 means that 2021 is set to be a huge year, with stocks having a full year to fully replenish. To get amongst the action make sure to check out Baia Sportfishing Lodge, Bensbach Wildlife Lodge, Lake Murray Lodge, Liamo Reef Resort and Uluai Island Bungalows for accommodation and tours. Or check out one of the fishing liveaboards, MV K20 or MV Ultimate One. For organised guided tours check out Angling Adventures.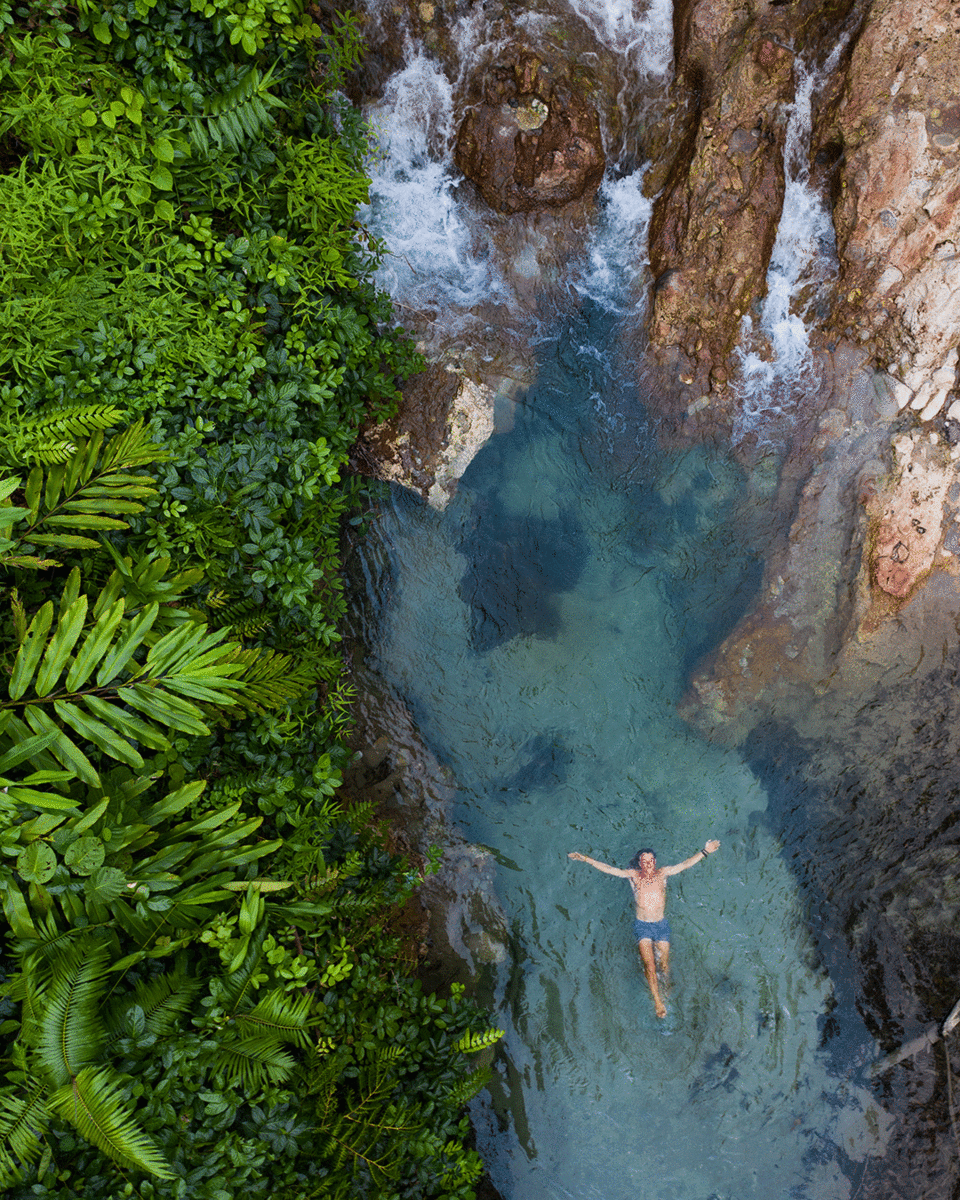 Catch A Wave
Papua New Guinea is a mecca for surfers looking for a secluded escape, with their world-renowned Surf Management Plan capping the number of surfers on any break, so rest assured you'll always be able to catch the perfect wave. Surfing is huge in Papua New Guinea, with many pro surfers visiting the area to enjoy some of their incredible surf beaches. The fun, beauty and adventure extend well beyond the waves, so when you're done surfing make sure to explore the magnificent islands, waterfalls, caves and volcanoes.
Stretching for over 500km, the northern coastline of Papua New Guinea's mainland is our pick for keen surfers, fishers, divers and snorkelers. This place is seriously chilled out, with sleepy port towns and seaside villages like Vanimo, Wewak and Madang, that offer the perfect reprieve for those who've spent the day adventuring at the nearby highlands or Sepik River. Spend the day paddling across aqua-clear waters to nearby deserted islands, explore local caves and waterfalls, or tuck into some fresh locally-caught seafood, the world is your oyster here.
Already dreaming of your Papua New Guinea adventure? Stop dreaming and start planning your post COVID trip of a lifetime bursting with untouched natural beauty, hidden cultures and endless islands thanks to Papua New Guinea Tourism.
This article is sponsored by Papua New Guinea Tourism and proudly endorsed by Urban List. Thank you for supporting the sponsors who make Urban List possible. Click here for more information on our editorial policy.