Dubbed, by myself, as the liquid of gods, ramen is having somewhat of a moment in Perth and our bellies couldn't be happier. And the newest kid on the block, Ramen Lab, is creating some pretty stiff competition among the noodle makers of Perth.
With lines out the door almost every evening, this buzzy Mount Lawley eatery is a welcome addition to the Beaufort Street strip so we stopped by for lunch last Friday to see what all the fuss is about.
Serving loads of different varieties of ramen, bao and takoyaki; Ramen Lab make all their noodles on site, right in front of the shop window, so we knew we were in good hands.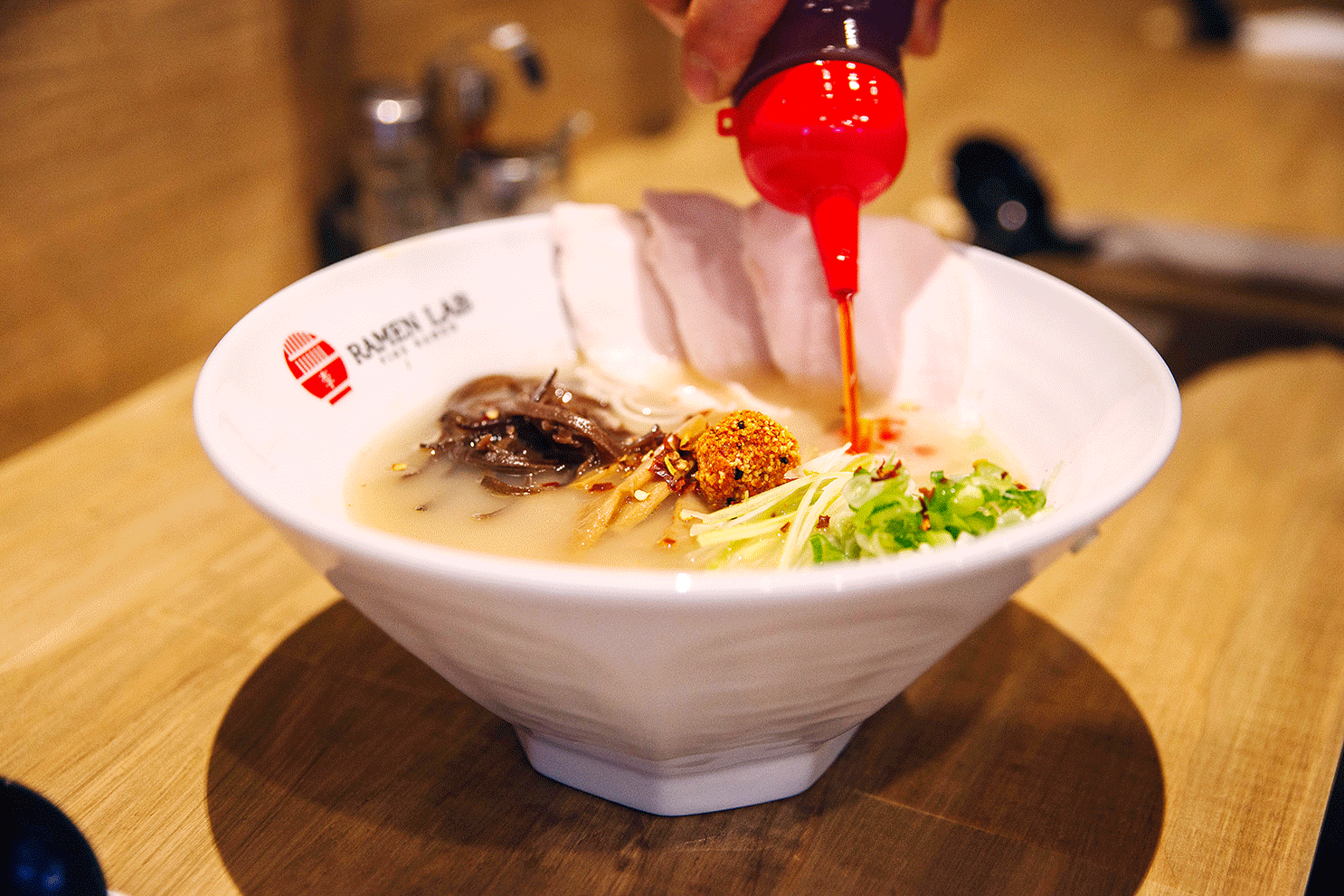 To get the party started, we ordered some bao and takoyaki. The bao was easily some of the best we've eaten in Perth—sweet pillowy buns of deliciousness filled with smoked pork belly, red cabbage kraut, coriander and spicy garlic aioli. A total A-plus. And we swiftly decided that the takoyaki (balls of fried octopus served with bonito flakes, seaweed crumb and BBQ sauce) were the Japanese version of arancini—and once they'd cooled in our mouths—delicious.
When it came to the noodles, the chicken paitan ramen was the crowd favourite. A creamy chicken broth with grilled broccolini and wood ear mushrooms, this one caused a lot of food envy among the team. Second to that was the Hakata style pork broth, with slow-cooked pork, bamboo shoots, mushrooms and bean sprouts. If you're a fan of spice, however, you're going to want to order the extra hot Char-ramender, complete with a kimchi flame ball and chilli oil.
Ramen Lab also make a broth-less style, vegetarian option, as well as some seasonal specials, including the tangy and fresh Yuzo Shio with lemon and a pistachio-cranberry chicken sausage, and the herby Midori, made with fresh basil and semi-dried tomatoes (this pretty much tasted like pesto pasta).
For opening hours, location and all the details, you'll find Ramen Lab in The Directory.
Image credit: Nancy Hanna