Stable Hands has been one of our favourite Fremantle haunts since it opened as a cafe a couple of years ago, so when they decided to start dishing up dinner, we knew we had to go and try it for ourselves.
Much to our dismay, they had to close for a few months after some damage to the building but after some quick repairs they're back and better than ever, with a brand new menu to boot.
Tucked down one of our all-time favourite streets, this Bannister Street gem is just as perfect for dinner as it is for an afternoon coffee.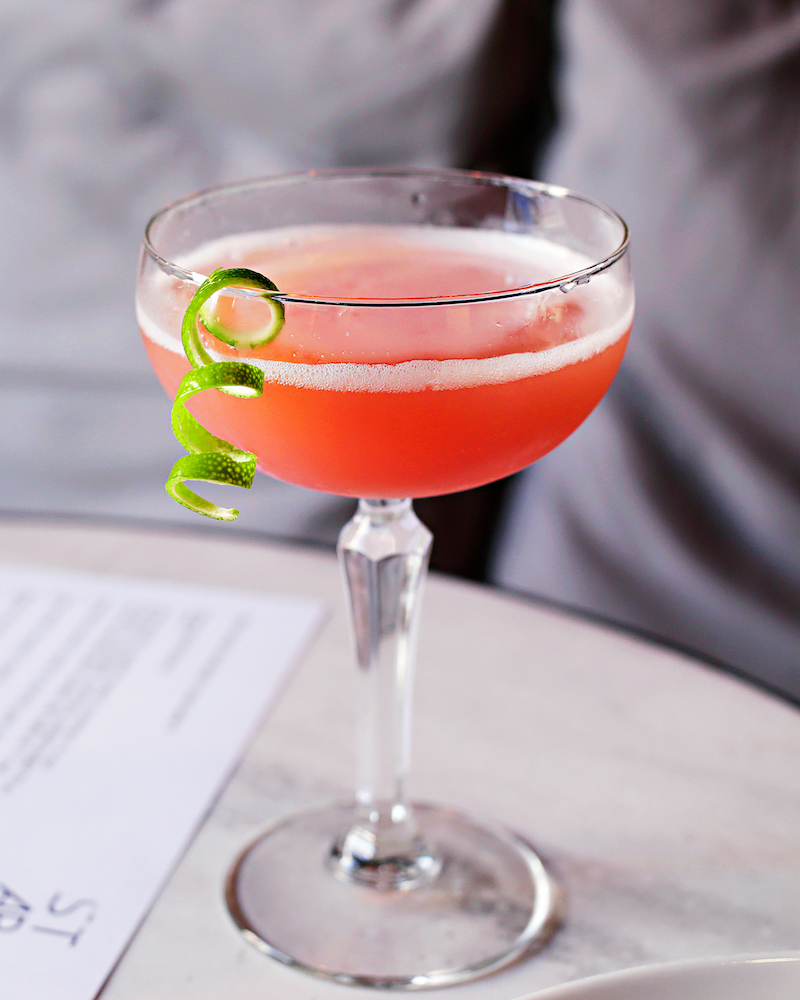 Walking in on a recent Friday night, we thought it was only fitting to start the night off with a cocktail. The Hopped Rosemary Daiquiri is the perfect drink if you're feeling a bit classy, while the St Germain Spritz with clarified apple and prosecco can't be missed.
Once you're all boozed up, get ready to eat. A lot. Owners Anthony and Phillip and Head Chef Reece Lardi have created a magical menu, and while they recommend about three to four dishes between two people, we couldn't narrow it down and ended up with, well let's just say more than that—and a very full stomach by the end of the night. Learn from our mistake and go with a group.
It's hard to pinpoint the stars of the show because everything was so damn tasty, but we'll try.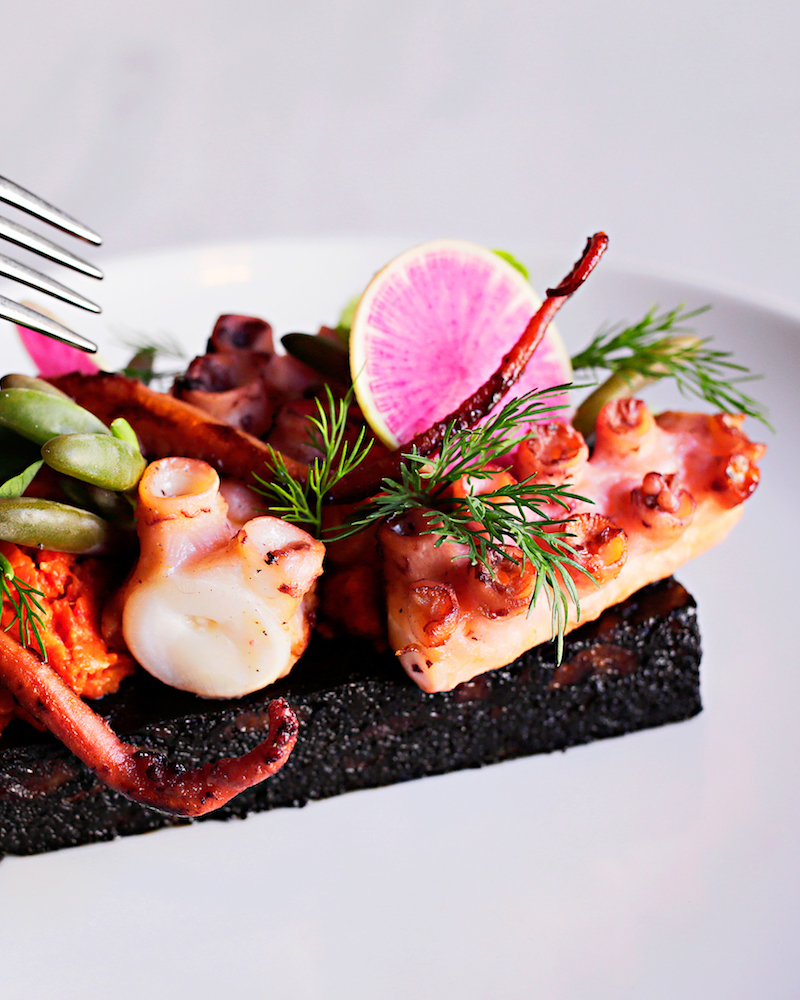 The carrot pot de crème was a delight for the eyes and the tastebuds with a hint of cacao, candied pecans, dehydrated carrot crisps and so.much.flavour. It was like a far more delectable (and classy) version of everyone's favourite snack—carrot sticks and dip.
The beetroot tarte tatin was another winner. Served with smoked mozzarella that you'll dream of for weeks after you've eaten it, we could eat this dish every day and never get sick of it.
It's worth noting here that Reece and the team make every single thing that comes out of their kitchen in house except for the puff pastry (because who the heck makes their own puff pastry?). They make their own mozzarella from scratch and smoke it on site, they freeze dry their own fruits, they make their own jams and gels; if it's on your plate, it's been made in their kitchen, which is pretty incredible if you ask us.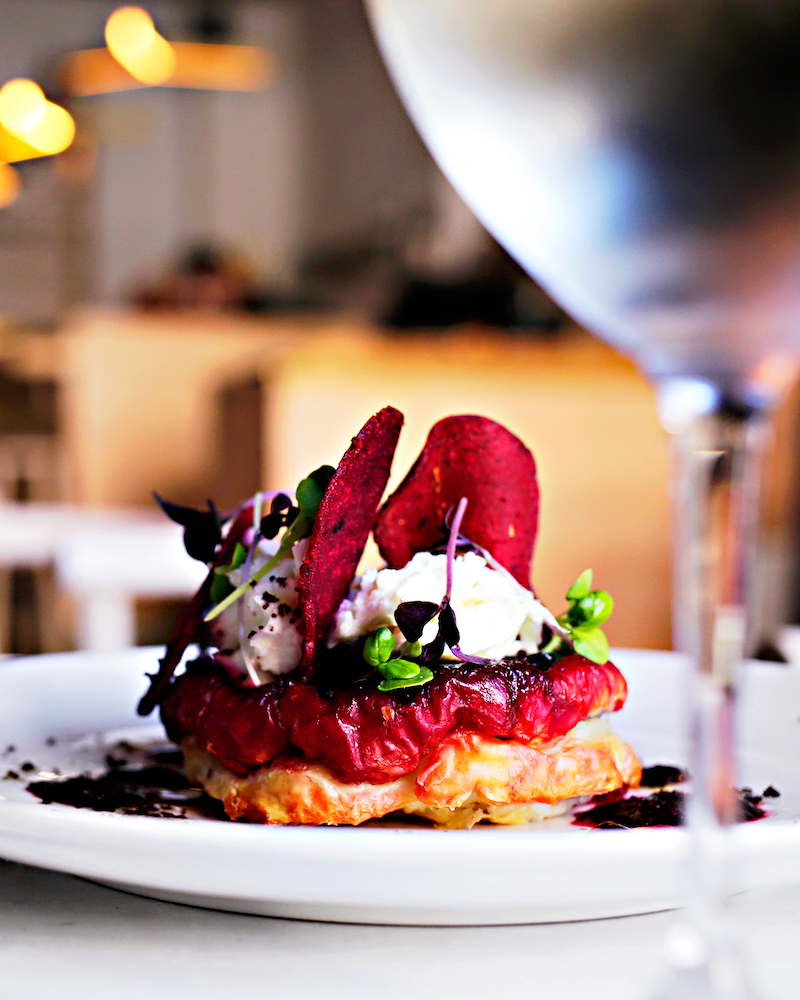 But enough gushing, let's get back to the food. Another special mention has to go to Stable Hand's take on the Imam Bayildi. Think house smoked baba ghanoush topped with eggplant, cherry tomatoes, feta, greens and a bit of lemon balm and you're on the right track.
You might have noticed the menu caters well for vegetarians and you'd be right, but carnivores don't you worry, there's plenty of meat to be had too. Like the 24 hour beef short rib or 12 hour braised capretta. We're not drooling, you are.
For the seafood fiends among us, the gin cured salmon—which comes with homemade liquorice—and the bouillabaisse are absolute must try dishes.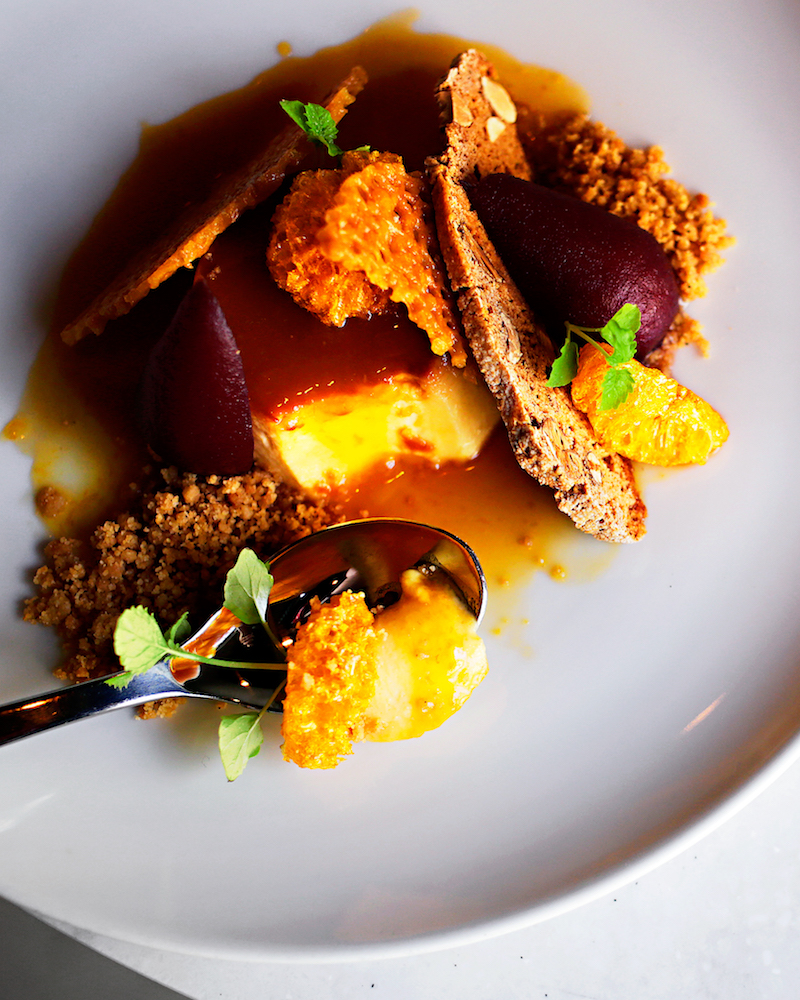 But after all those recommendations, our number one tip is this: save room for dessert.
The Crème Catalan is perfectly wobbly, bursting with flavour and just light enough to fit in after the main event. If you happen to have a bit of extra room, we'd recommend the honey layered cake.
Moody and intimate, it's the perfect date night spot (if you're up for stuffing yourself silly in front of your date) but equally as good for a group affair, just try and get dibs on the big high table by the door (and equally as close to the bar).

Image credit: Elle Borgward