It's a big call, but we're pretty sure we've found the best hummus in Perth, thanks to new Mount Lawley restaurant Tagine Tapas & Grill.
Tagine is bringing new life and buckets of flavour to the Highgate end of the Beaufort Street strip with its incredible Moroccan and Middle Eastern eats.
Sister restaurant to Mashawi (just up the road in the heart of Mount Lawley), we visited Tagine on a Saturday night and it was buzzing, and that was before the belly dancer arrived.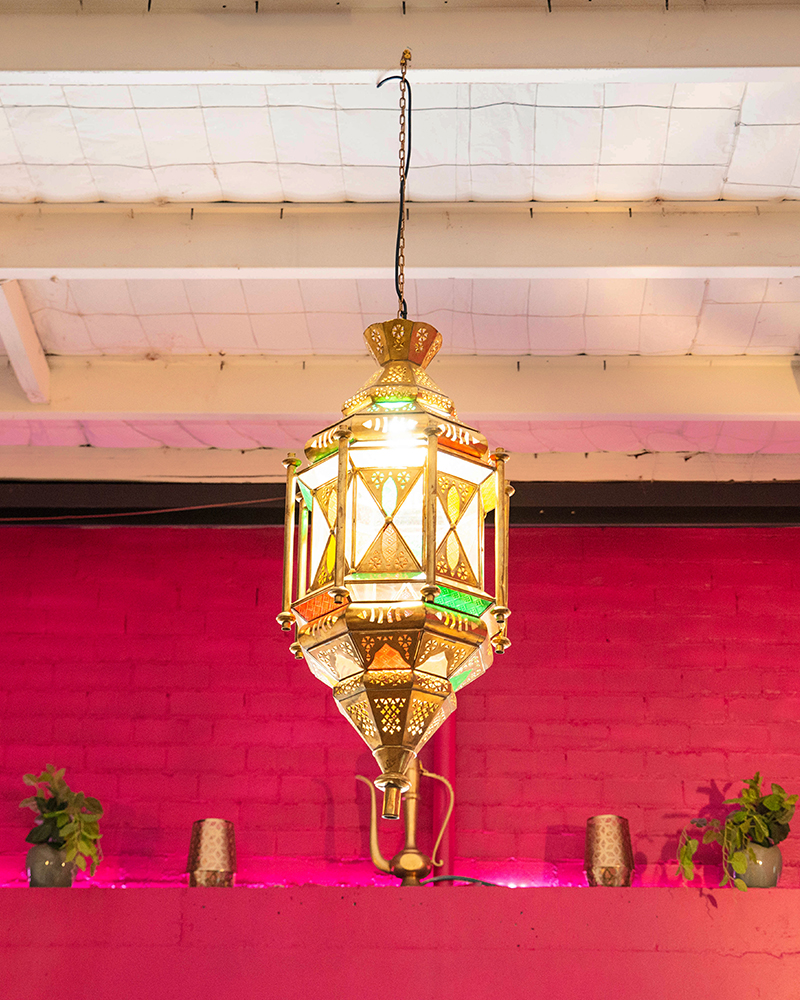 Ripe for group get-togethers, Tagine's menu features plenty of tapas-style eats, so your experience is not just limited to your main.
We kicked things off with the mushroom hummus and the mixed hara tapas filled with fried cauliflower, crispy potatoes and tender zucchini that all packed a punch thanks to the herbs and spices they're cooked in.
But let's circle back to the hummus. You can order it solo or topped with delights like mushrooms or kofta mince, and you won't be able to stop yourself from scooping up every last morsel with the goodies in the mixed bread basket that come with it. Perfectly balanced in flavour with just the right punch of garlic, if you're anything like us you'll be scheduling a return visit before you leave.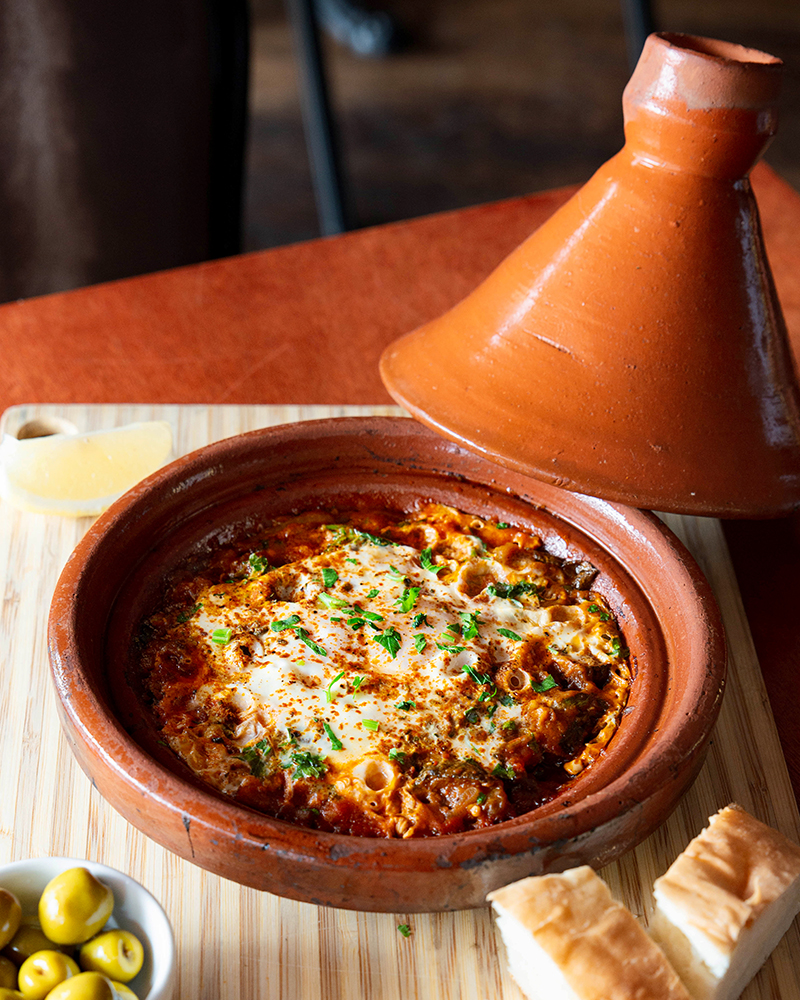 With appetites extremely whet it was time to move onto their signature tagines. We were happy to discover the tagines are all relatively small meaning you can order more than one.
The lentil rice tagine is packed with chickpeas, topped with more of the delicious fried cauliflower that featured earlier and drizzled in a tasty tahini sauce—vegans will be happy to know it's just one of the many plant-based items on the menu.
If you're after more of a saucy tagine, look no further than the lamb afrah. A celebration of slow-cooked lamb and prunes, this dish is commonly served at weddings in the Middle East. Other good meaty options include the spicy Berber beef and the kofta merguez tagine.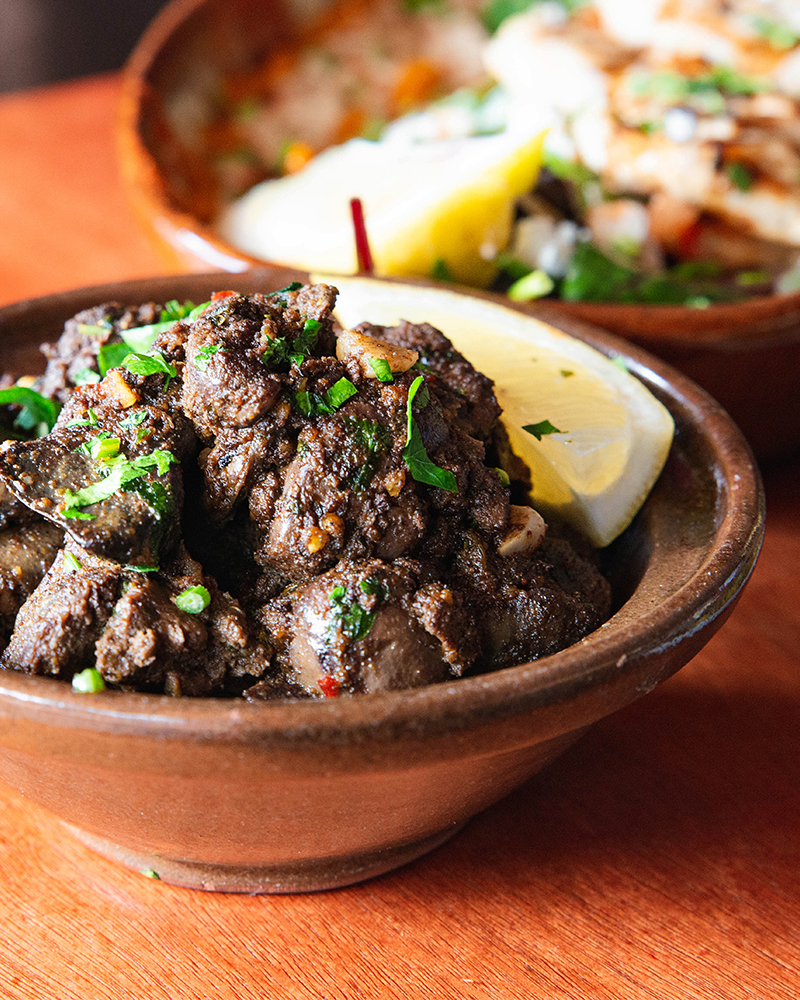 But before getting too side-tracked on the tagines, you're going to want to cast your eye over the grill section of the menu. Tagine does some mean skewers. We advise that you opt for the mixed grill to taste the meat rainbow, with the added benefits of merguez sausage, garlic dip, hummus and salad.
One visit to Tagine is nowhere near enough to taste your way through the menu, you'll also find a hearty harira soup, fresh fattoush salad and a long list of seafood mains which are worth returning for.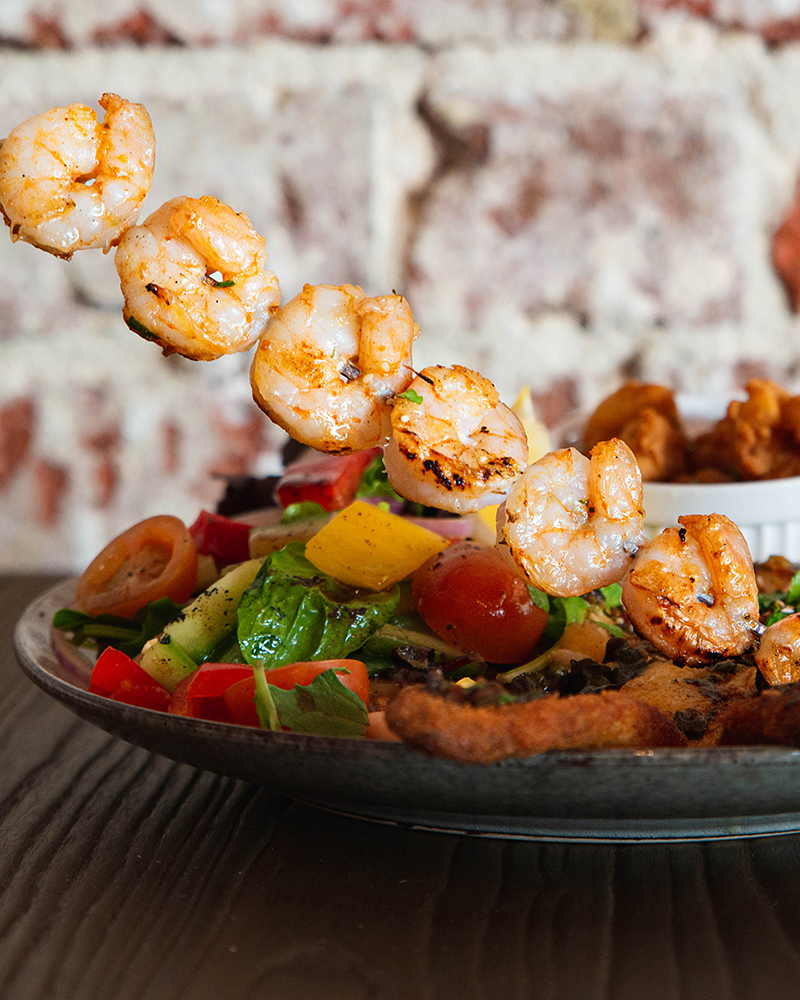 And you'll definitely want to save room for dessert, even if it's just the baklava or Turkish delight that's on display at the bar. But if you can hack something bigger, set your taste buds on the kanafa. Semolina dough is stuffed with melted cheese and drizzled with honey. It's simple, but oh so delicious.
With a fully licenced bar, the aforementioned belly dancer on Saturday nights and some of Perth's best Moroccan and Middle Eastern eats, you'll want to make a beeline for Tagine's bright pink confines very soon.
Looking for Perth's best new eats? Look no further.
Image credit: Nancy Hanna