The potato is by no means the prettiest vegetable, but it could lay claim to being the most versatile.
We thought it best to celebrate the potato in the best way we know, to rank dishes that are made out of this beautiful creation. So here's to you spud, the swiss army knife of food.
13. Baked potato
What even is baked potato? Like, what's the point in it? I'd rather just have the obligatory sour cream, bacon, cheese and chives without the damn potato.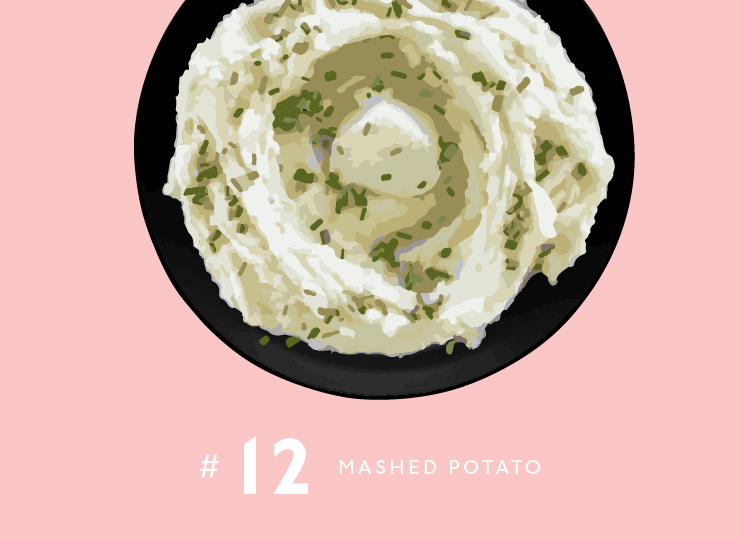 12. Mashed Potato
The boring, mushy ugly cousin, mashed potato reminds me of years of meat and three veg. Hot tip: Add a little spring onion dip to it once you've mashed it and mix through and the dish will be infinitely improved.
11. Potato Salad
Potato salad very much has its place at a family barbeque, but I'm not sold on ordering it while out and about.
10. Potato Bake
Potato bake, or dauphinoise potatoes if you're feeling shmancy. Prerequisite for a great potato back is plenty of cream, more cheese than is strictly necessary and decent crispy crust.
9. Hash Browns
We acknowledge that this is going to be controversial placing. If this article was written on a Sunday morning, it might be further up the list, but taken purely on merit, the hash brown can sometimes be a bit weak. We're not going to pretend that we don't rate Macca's hashbrowns
8. Potato Rosti
By itself, not that a great of a dish. But as a base it ticks so many boxes. Oily, crunchy on the outside, fluffy on the inside and god damn full of flavour, we unashamedly love a good rosti.
7. Gnocchi
There's gnocchi, and then there's gnocchi. Great gnocchi is hard to beat on the comfort food front if you can find a finger lickin', perfectly cooked, house made gnocchi.
6. Roast Potatoes
Guys, I know you'll all try and say your mum does, but MY mum legit makes the best roast potatoes of anywhere. Case closed.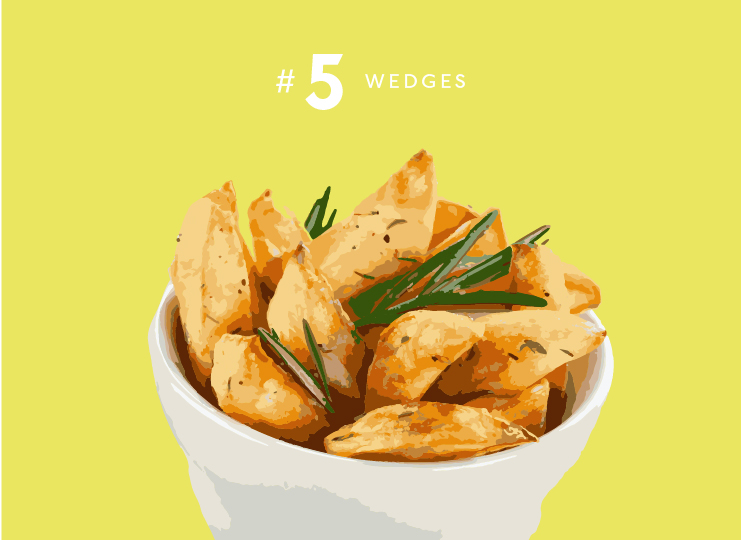 5. Wedges
Wedges' downfall is that if they're not accompanied with sour cream and sweet chilli, they might as well go home. But if they arrrreeeee, well, that's a totally different story.
4. Chips (as in crisps)
Chips are the king of all snack foods. Red Rock's new wagyu and wasabi cream flavour is rocking my socks.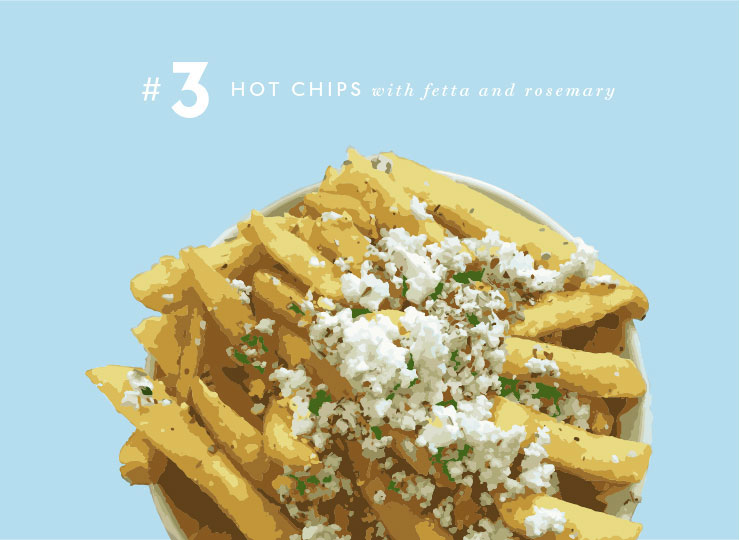 3. Hot Chips
I'm a hot chip fiend. If they're in front of me, I physically can't have a few and leave them alone. They are my greatest weakness.
2. Potato Gems
Potato gems really are the answer to most of life's problems.
1. Poutine
Drum roll…. Poutine has to be the greatest potato dish of all time. Topped with cheese and gravy, we really don't even need to justify this. If you take a great thing and add another great thing, you have the best thing.
Editor's Note: creating this list caused many internal arguments so I can only imagine the further arguments that will arise. While we can't all agree on the position of these amazing dishes, we can agree that potato is life.