Food fanatics and design buffs are already well aware of Cook Republic's Sneh Roy. The winner of Best Australian Blog 2013, Best Lifestyle Blog 2013 and author of the beautiful cookbook Tasty Express, Sneh is a force to be reckoned with.

Interestingly, Sneh wasn't always the wonderfully creative blogger that we now know her as. Once upon a time, Sneh was a computer engineer from Mumbai—a far cry from the creative world in which she lives today. After a move to Sydney and discovering a love for photography, Cook Republic was born—a visual playground for delicious and drool-worthy recipes. And after a little help from the friendly folk at Shillington College, what ensued has been one hell of a success story.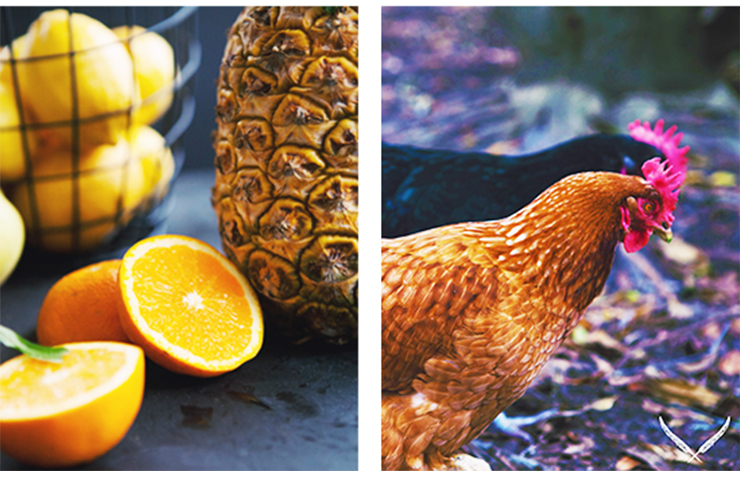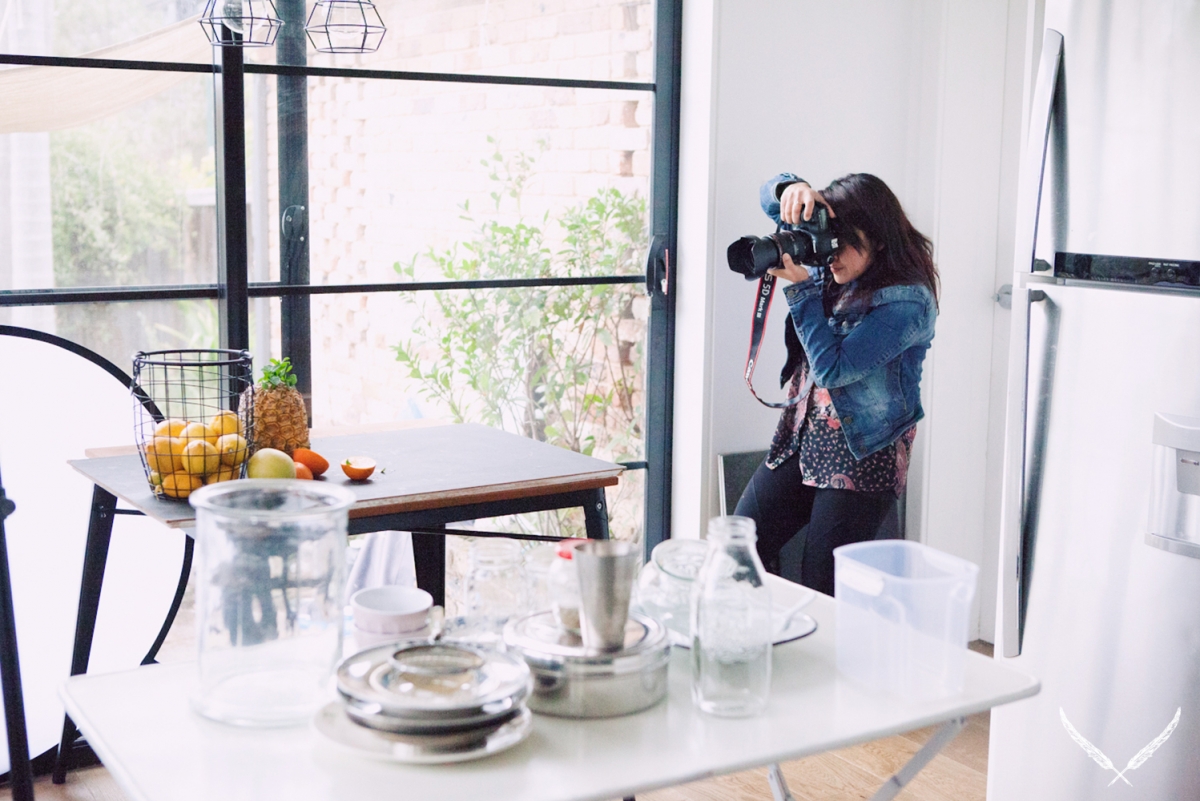 TUL: What inspired you to start Cook Republic?
Sneh: In 2003, Nick (my husband) and I were working on a recipe database. I was cooking constantly as a result and wanted to document the process in an online journal. It was when I discovered 101 Cookbooks, a blog by Heidi Swanson. Food blogging was a very new concept at the time and I was instantly smitten by the concept, being able to write and interact with like-minded individuals from around the globe. And so Cook Republic was born!

TUL: Can you tell us a bit about your food philosophy? What do you most like to cook?
Sneh: My childhood in Mumbai has influenced my cooking a lot. I love to cook with wholesome, fresh ingredients, creating amazing flavour combinations with seasonal produce. I love big share plates and experimenting with new ingredients, often adding a fusion twist to age-old classics. Bowls filled with colourful and textural ingredients are the best! And I also have a bit of a soft spot for creating vibrant curries packed with flavour that are incredibly light and delicious!

TUL: Why do you think Australians have such a passion for food?
Sneh: I think it is because of our land and all that we are blessed with. We have some of the most incredible fresh produce in the world and a plethora of path blazing human beings changing the face of how we see and consume our food. Plus I think we are a happy bunch. People who love to eat are the best kind, aren't they?

TUL: Yes indeed. So what's the best part of the job?
Sneh: That it doesn't feel like work. That this (cooking, photographing, styling, writing, designing) is what I love to do in my spare time, but I get to do it all day long and get paid for it too!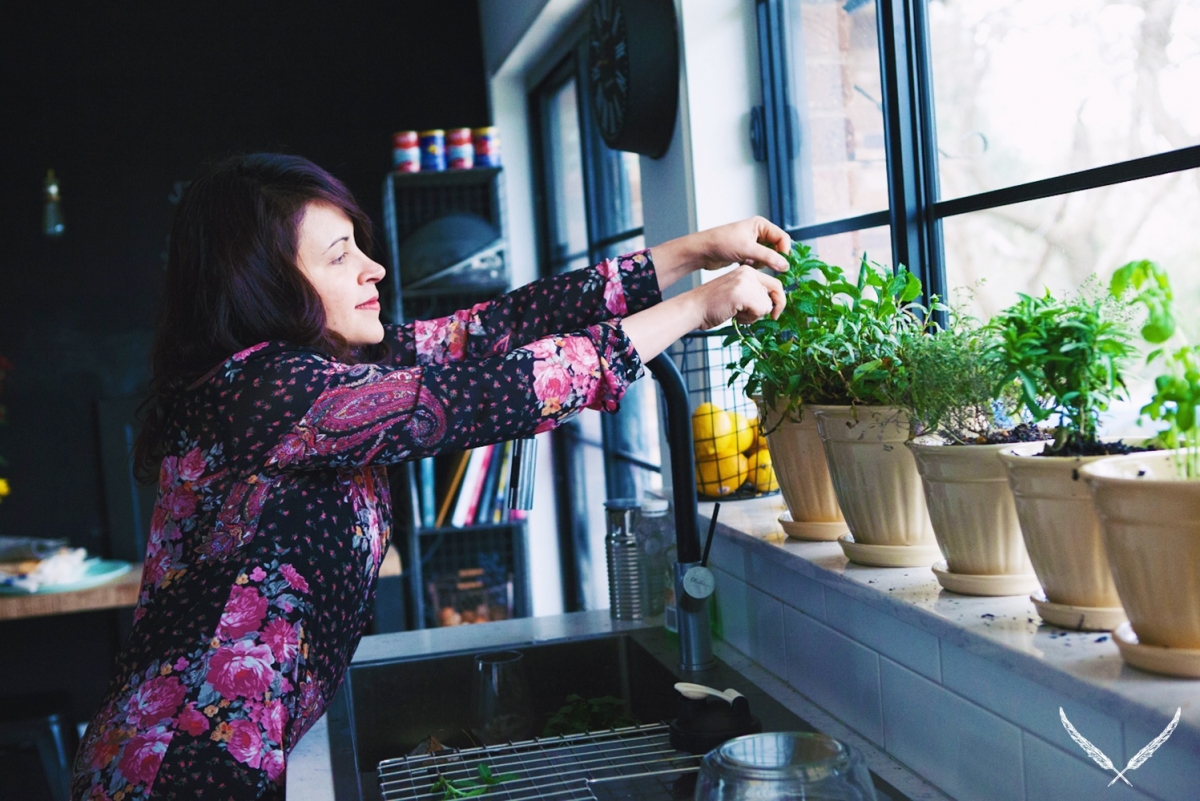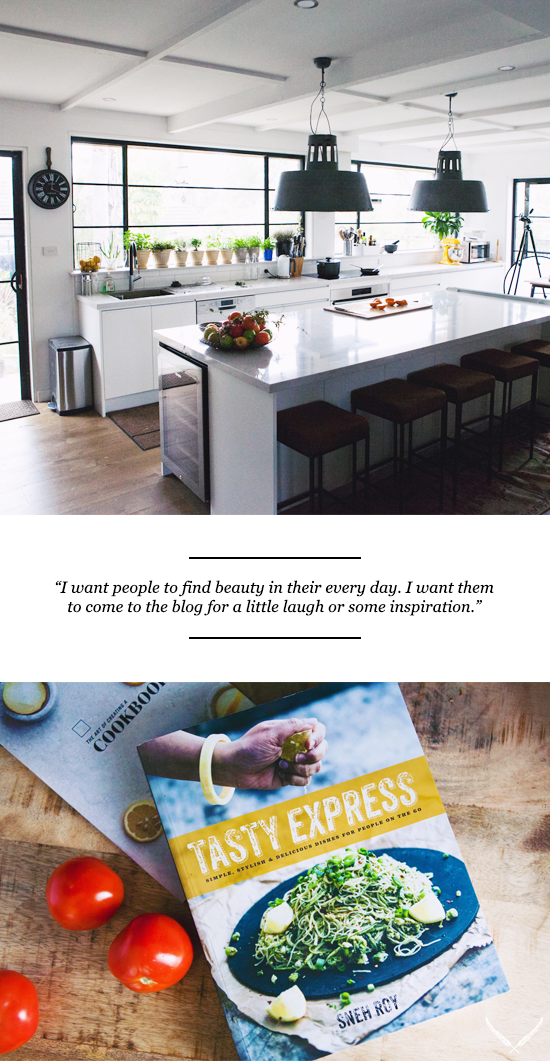 TUL: You're a Shillington College design graduate. What was your experience like there?
Sneh: The last time I was in a classroom was in 1999. I'd been working for 15 years running my own business, had two little boys, home and a million other obligations. Deciding to join Shillington after exhaustive research was one of the scariest things I had done. But the day I announced that I had joined Shillington College to study design, something shifted. Honestly. Right from the first night of introductions, I knew I was meant to be there. The butterflies disappeared and I realised that joining Shillington was the best thing I had done for myself.

I think what makes Shillington work are the teachers. They are just such a fun bunch of people. They are passionate about design and about bringing out your creative energy. It isn't just a job for them. I felt like I learned a lifetime of design principles at Shillington. Even though every student receives the same briefs at Shillington, what you do with them is so different. The teachers sense your abilities and your style and gently guide you to rise higher. I loved that!

In just ten months of part-time classes at Shillington, I was able to conceptualise and design my very first cookbook, which was published by Random House in 2014. When I left university in 1999, I vowed I would never study again. But I'm so glad I found Shillington, because I had the time of my life. What I took away from it was priceless.

TUL: How did the course shape you as a designer?
Sneh: There is form, structure and an innate artistry all around us. Shillington taught me how to see that. It enabled me to really think outside the box, to keep an open mind and break the norms.

TUL: How has life changed since graduating?
Sneh: I feel confident about approaching publications with proposals and pitching my ideas to them. At the moment, I am working on several exciting projects for clients that range from branding to styling and photography of innovative products. Had it not been for Shillington, I wouldn't have been able to take those projects on.

TUL: What's next on the horizon?
Sneh: I'll be launching food photography & lifestyle workshops in a few months. They'll basically be a club, and each class will revolve around a casual long lunch with great food and great company. I am really looking forward to that!

Shillington College's Graphic Design Course (Certificate IV in Design) takes just three months full-time or one year part-time. Their next full-time intake starts on Monday 15th September. For more info, head here.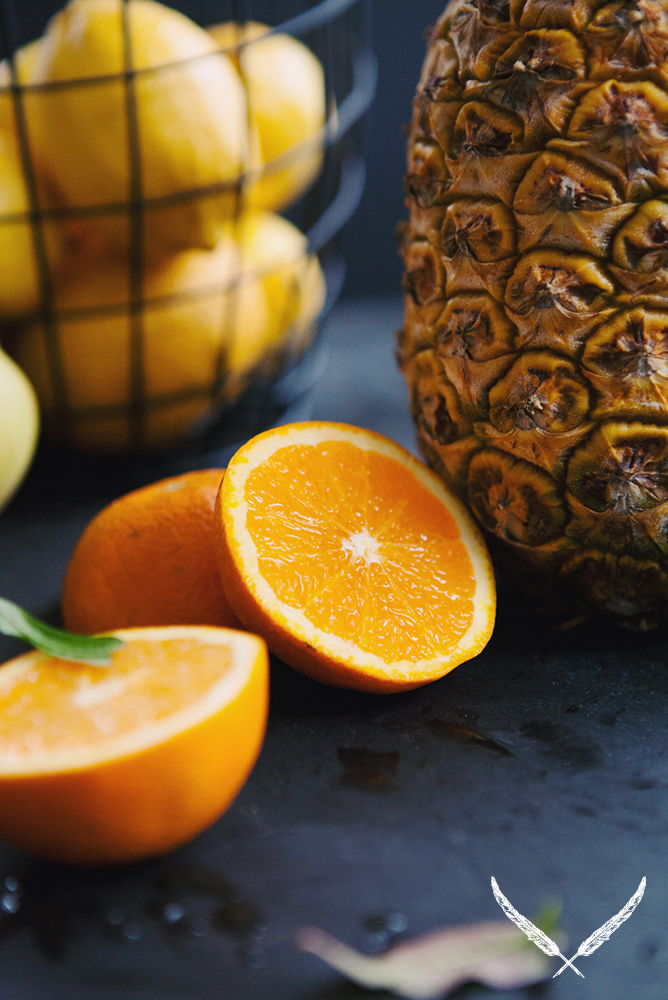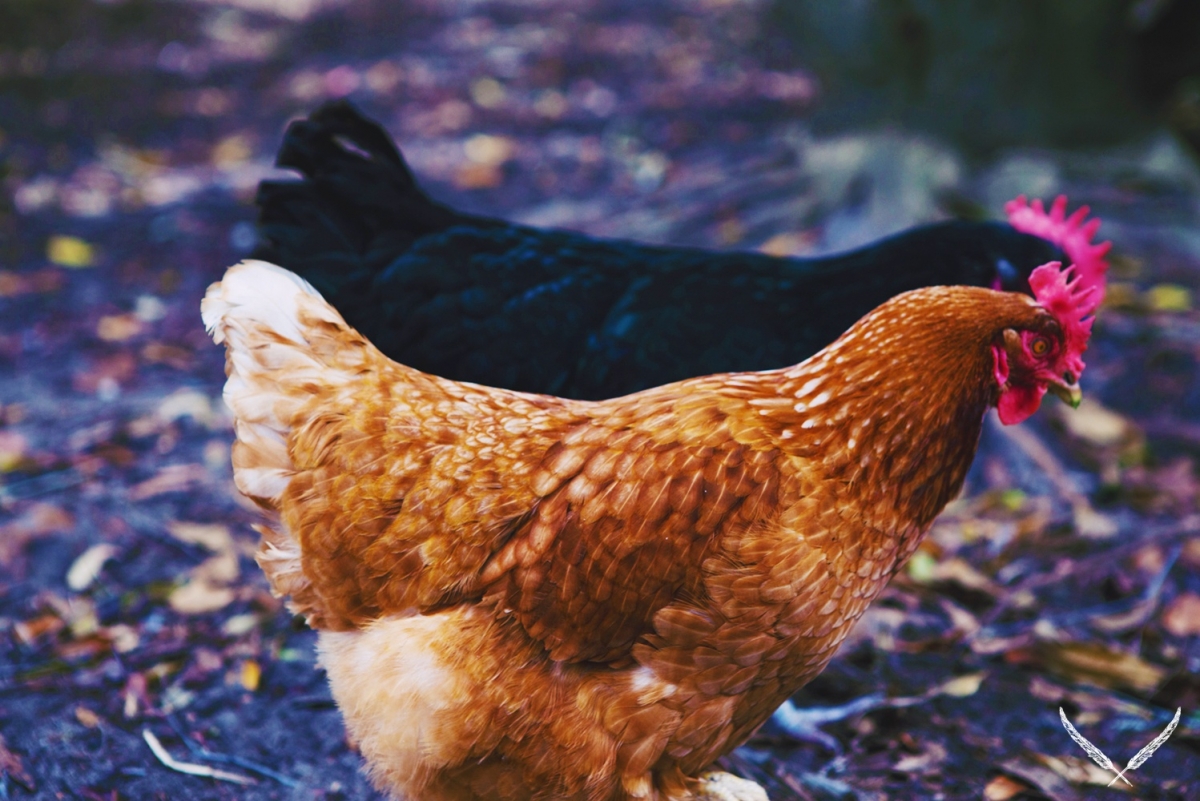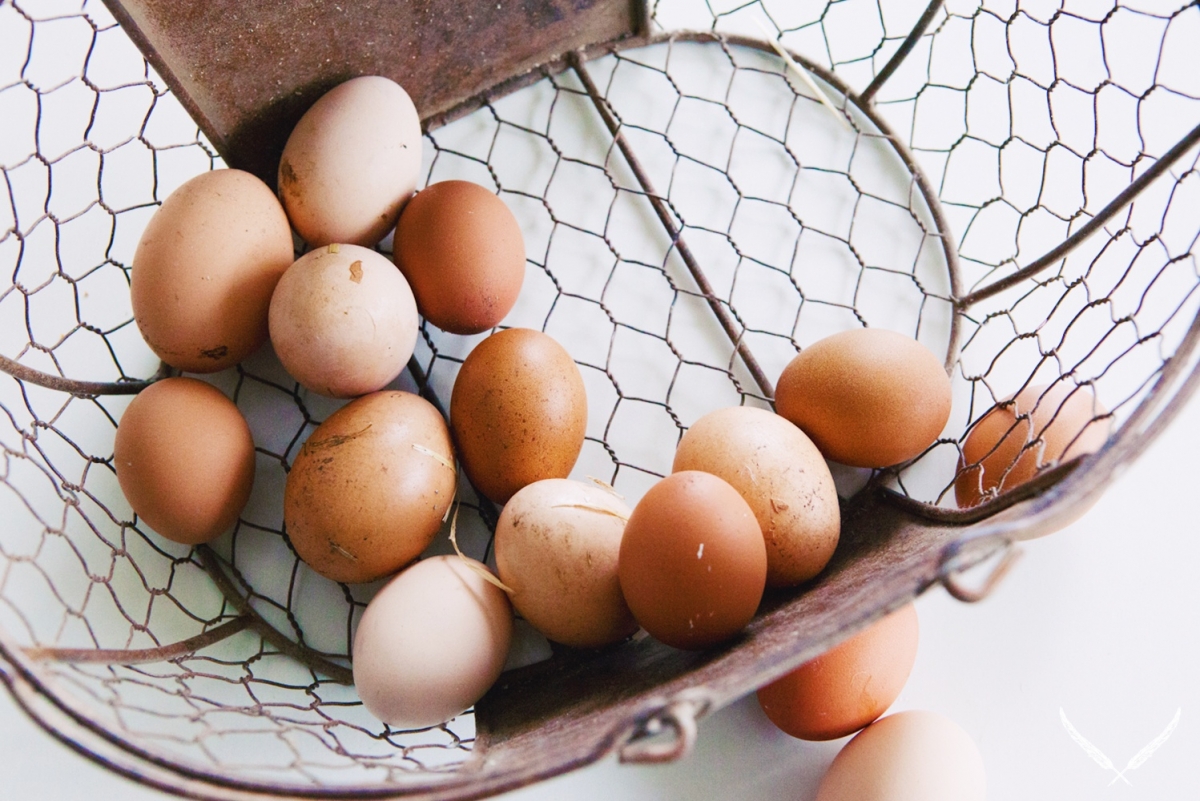 TUL Note: Today's List Love post is proudly sponsored by Shillington College and endorsed by The Urban List. Our sponsored posts will never be a secret — the List Love seal will be stamped on any sponsored material you see on the site. Thank you for supporting the sponsors who make The Urban List possible.
Image credit: Rebekah Schott