If a robot cracking you a cold one sounds exactly like the sort of novelty you need to round out your 2020, listen up.
Heineken has opened a pop-up bar in Sydney that is run by robots, totally contactless, and serving free bottles of Dry July-friendly beer. Called the Heineken Zer0.0 Contact Bar, it's managed by two robotic arms—Heidi and Ken (cute). The robots are the work of some low-key geniuses from the University of Sydney, who have also created an ice-cold "beer train" (conveyor belt) that runs through the bar to complete the contact-free experience.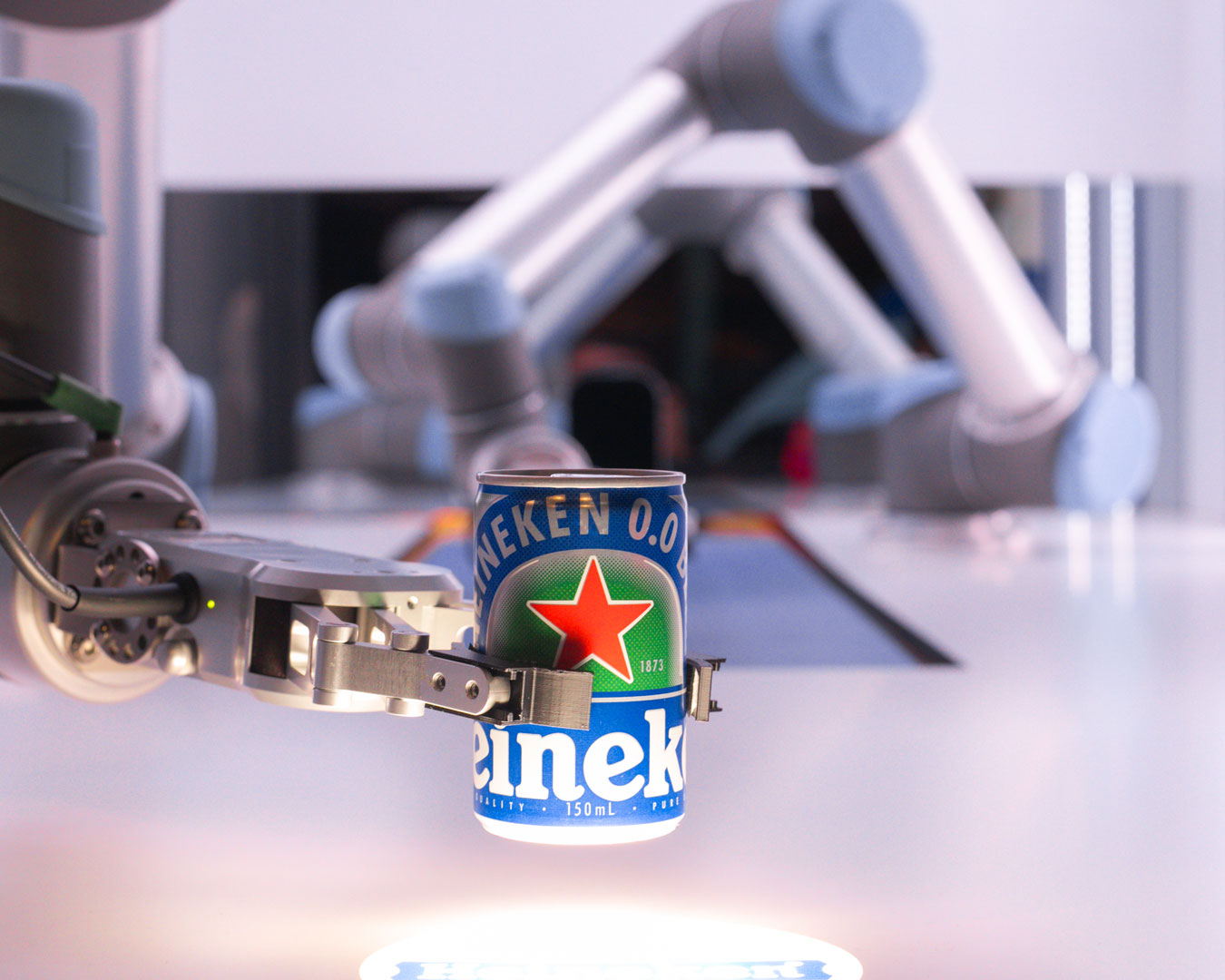 Heidi and Ken have been programmed to "recognise when customers approach the bar and then hand them a beverage," University of Sydney Head of the School of Aerospace, Mechanical and Mechatronic Engineering and Australian Centre for Field Robotics marine robotics expert, Professor Stefan Williams said in a statement.
"Exploring this concept and putting it into practice, was a great way for our students to leverage the work they had done in their lab class."
Unlike your typical bar experience, you'll have ample elbow room too as only one person at a time is allowed to enter the bar. Also different to your typical trip to the bar, the beer here is free of charge and free of booze—the bar will be dishing out an endless free supply of Heineken Zer0.0 alcohol-free beer—making it a perfect pit-stop for Dry July.
As for whether Heidi and Ken have the same charm and charisma as Sydney's human bar staff, well, probably not, but you'll have to suss it out to see.
The Details
What: Heineken Zer0.0 Contact Bar
When: Wednesday 15 July - Saturday 18 July
Where: 249 Victoria St, Darlinghurst
While you're here, check out Chase Kojima's epic new sashimi concept Simulation Senpai.
Image credit: Heineken