Beautiful melodies and soothing vocals—Sydney-based artist Patrick James has quickly established himself as the one to watch.

Over the past two years, he has gone from busking across Sydney streets, to playing sold-out shows touring with Howie Day and The Paper Kites.

After dropping his long-awaited EP All About To Change in April, Patrick has received support slots from the likes of Emma Louise and Josh Pyke, and has quickly netted a swelling fan base. We caught up with the young troubadour to chat banjo jams, and recording in the bedroom.

TUL: What prompted your love of music and musical pursuit?
Patrick James: From an early age, I knew music would play a big part in my life. My mum was a music teacher, so I started playing piano first then moved onto other instruments. There was always a lot of music being played in my house, and a lot of old-school records that got me into singer/songwriters like Eric Clapton, James Taylor and Bob Dylan.

TUL: You have received much praise for your debut EP All About To Change. What did you use to make this EP and where did you do most of your writing?
Patrick: I recorded this EP in a bedroom, with banjo player Scott Steven, that we set up over a few months. The recording included a lot of trial and error, and we spent a lot of time on songs that didn't make it onto the EP. It was really good to have a massive amount of time to work on everything, and it's always good to work with someone who understands where you're headed and what the ideas are. We spent most of the tracking period with only one to two microphones, so that developed a consistency with the sound across all the songs.

TUL: Is there a story behind the eponymous track?
Patrick: 'All About To Change' came out of a jam I was having with Scott again, and was a later track that came after a lot of the others were written. The banjo riff really set up the writing of the rest of the song for me then. I guess it had a good theme to name the EP after that song.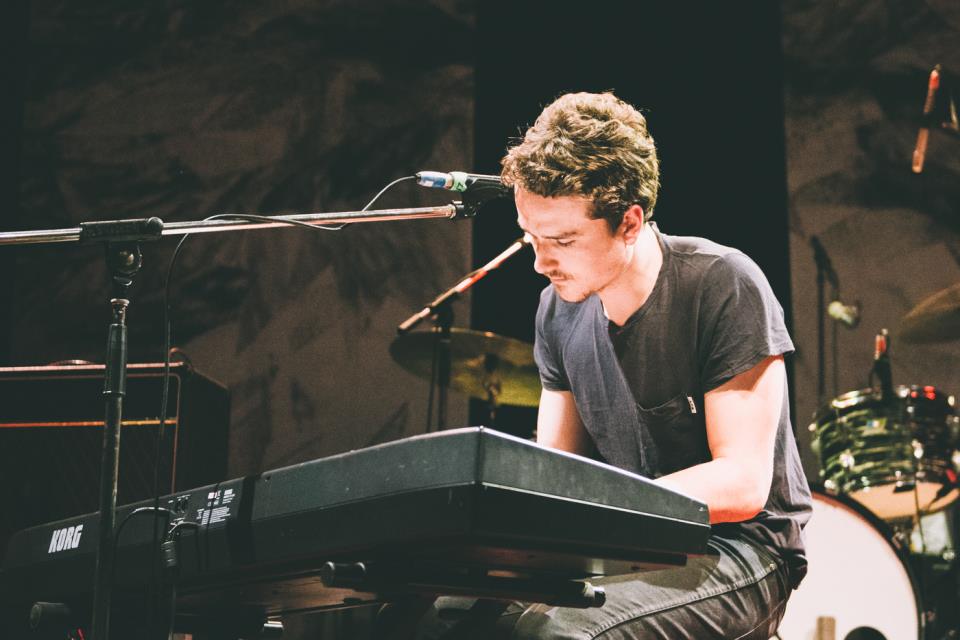 TUL: Your guitar-based music resembles that of Bob Dylan, Bright Eyes and Damien Rice. Who would you say has been your musical influence?
Patrick: All of those artists have definitely inspired my writing at some stage. I would say the biggest influence is James Taylor. I really love how diverse he is with what he has recorded, and admire artists who can adapt and change their sound constantly. There are also a lot of artists in the Sydney scene at the moment that you always get inspired by. Every gig I go to these days, it seems I come away more keen to write and experiment.

TUL: Your sound is quite nostalgic—was there anything in particular that led you in this direction?
Patrick: I have always been attracted to music that brings you back to a point in you're life and makes you reflect. It's probably that most of the music I listen to reflects that and comes out in my own writing. Having said that, I always want to explore bigger, more in depth arrangements in my songs that bring out a different side that people might not have heard before.

TUL: What was it like touring with Howie Day and Melbourne's own The Paper Kites?
Patrick: It's been great to be given the opportunities to tour with some amazing artists over the last 12 months. The Paper Kites especially has been such a good band, supporting me even after the tour had finished up. They are all really great bands to aspire to, great songs and even better lives I would say.

TUL: Which songs would you most like to cover?
Patrick: When it comes to covers, I am open to anything really as long as it is made into your own arrangement and changed up to suit you. I recently asked people if a Justin Timberlake cover would be something they would want to hear, and the response was okay, so that might be something to consider!

TUL: What are your plans over the summer?
Patrick: I am going to continue busking over summer and keep building the fan base. Also, I've got a bit more recording to do of a few new songs, so looking forward to that. Otherwise, I'll be heading up to my hometown of Port Macquarie to get some quality beach time in!