Inspired by the story of six head of cattle that landed in Botany Bay with the First Fleet, who then escaped and became a teetering herd of 100 somewhere in the bush near Camden—6 Head is Sydney's newest, most surprising premium steak spot.
Housed within the historic sandstone walls of the recently refurbished Campbell's Stores in The Rocks, the restaurant has a sustainable bent, seriously special steaks, seafood on the menu and a spectacular view of the sparkly harbour.
Led by chef Sean Hall, the menu is, put simply, thoughtful, local and really, really impressive. Throw in a 250-strong wine list from sommelier Ben Preston and 6 Head is easily one of the most exciting new restaurant openings in Sydney this year.
The Vibe
You won't find taxidermy or tartan at 6 Head. Designed by Callie Van Der Merwe of Design Partnership, inside the two-level restaurant is moody, warm and earthy without being too clichéd on the colonial narrative. Handmade stacked tiles, rope, stone, honey-coloured low lighting and rustic timber reflect the building's storied past, while muted teal booths match the colour of the harbour outside.
Design details also include a massive custom model of the HMS Sirius and a set of six sculptures (four cows and two bulls). There's a terrace too, meaning you can soak up the sun, as well as a 180-degree harbour vista, Bridge, Opera House and Circular Quay included.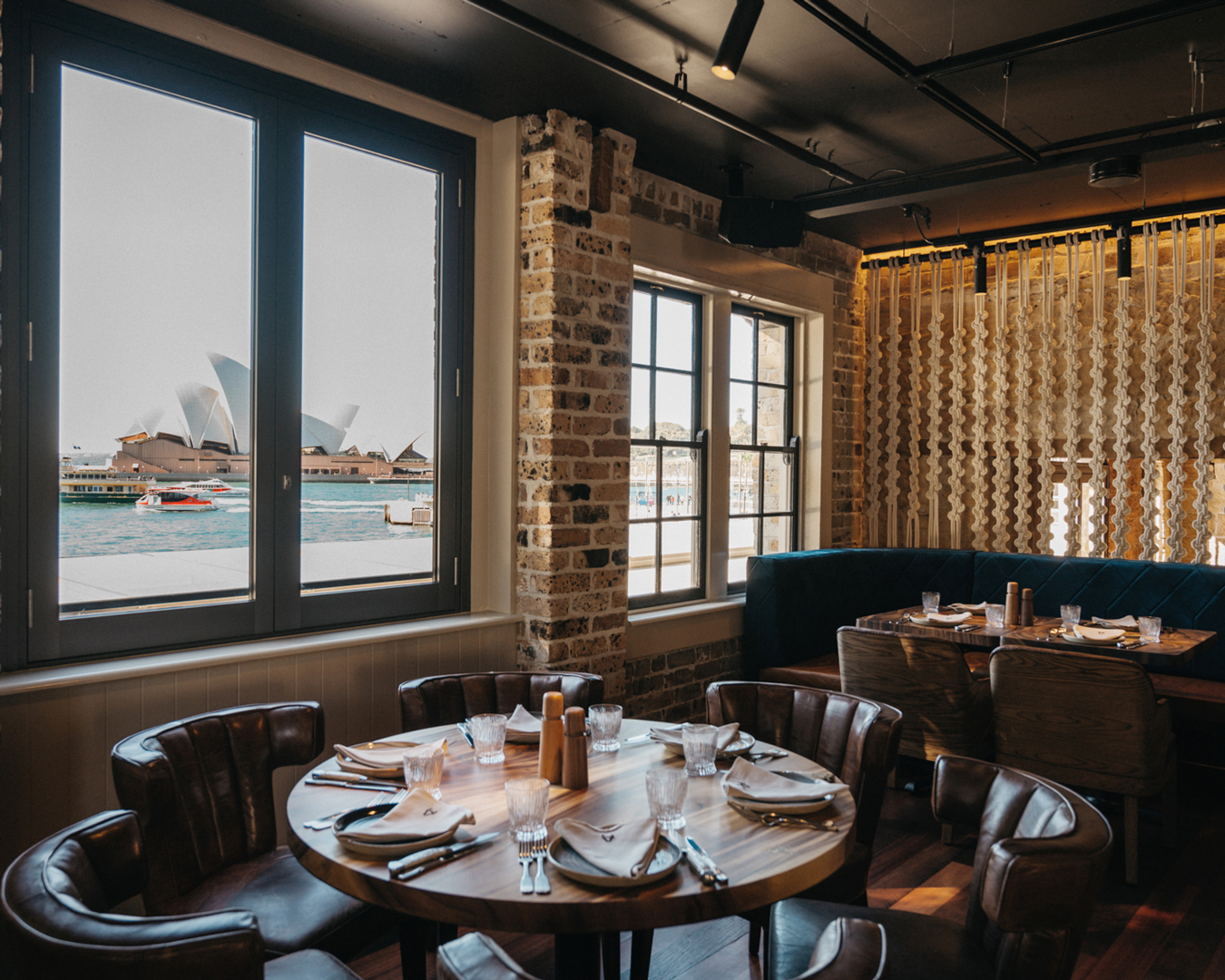 The Food
For Hall, the farmers and suppliers are the real heroes of his menu. 6 Head follows a pasture to plate mentality, sourcing its meat from just three local, sustainably-focused producers: Collinson & Co, Mayura Station and Tender Valley.
"I love championing and supporting great producers; the love and passion they have will always be in the end product," explains Hall. "We work with suppliers that are working towards sustainability and are all behind this."
Choose between six (sensing a theme here) cuts. There's rump, rib-eye, T-bone, eye fillet, scotch fillet and sirloin. 6 Head also dry ages its own meats in house, with a rotating selection of limited and unique cuts available day-to-day. Sauces cover the classics (mushroom, pepper) as well as some tasty upgrades (anchovy hollandaise, fermented chilli and truffle butter). Hall is super passionate about the meat and the process—he spent months experimenting with aging his beef to find the sweet spot, so if you're into your steak, expect to be wowed.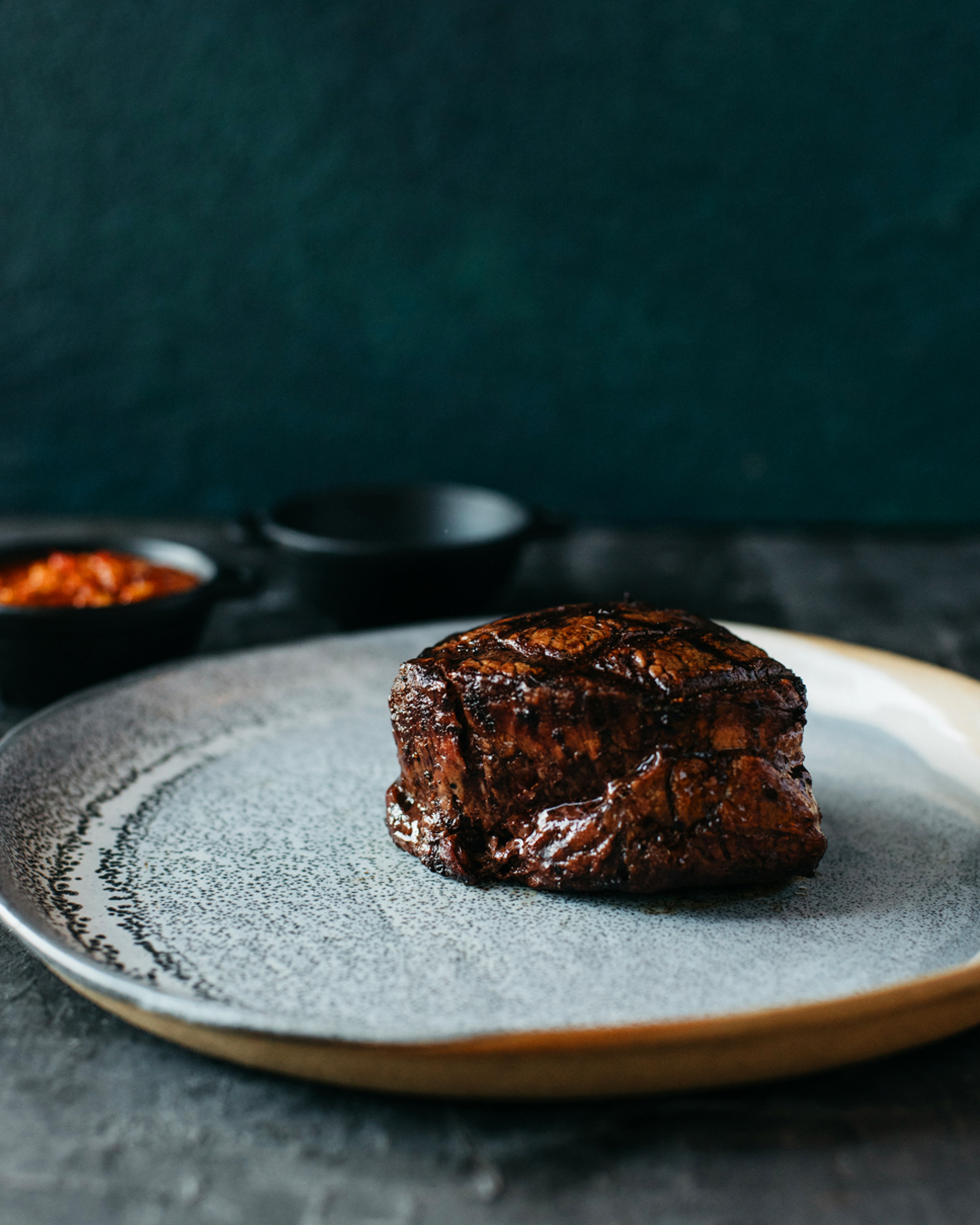 The Drinks
Wine at 6 Head covers—you guessed it—six brilliant wine regions from all around the world. That's Australia, New Zealand, France, Italy, the States and Hall's native South Africa. An additional six have been dropped in from Spain and Argentina to complement the chef's tasting menu.
Signature cocktails follow the restaurant's theme. "The 1788" features vermouth, fresh lemon juice, passionfruit, orange bitters and soda, while the "Angus" is made with plum-infused vodka, fresh lemon, cinnamon-infused syrup and yuzu soda.
More Food
While the steak at 6 Head will blow your mind, there really is a whole lot more to the menu. A raw section covers kingfish ceviche and caviar, though the overarching theme here is hearty, and Hall's tuna tartare, with avocado puree, black garlic aioli, lemon and basil oil and crostini, will hit the spot quick.
Don't leave without trying the braised short rib croquette, and if you want to stick to all things meat throughout your meal, the lamb tartare is made with dry aged lamb, turmeric egg yolk, garlic crisps and dripping crostini. It's definitely a contender for one of Sydney's best steak tartares.
A "Something Else" page of the menu includes (just super casually) a dry aged wagyu and bone marrow burger; there's a mushroom and leek pie with oven roasted butternut pumpkin, char-grilled quail and sides like beef dripping roasted potatoes and crispy spiced onion rings.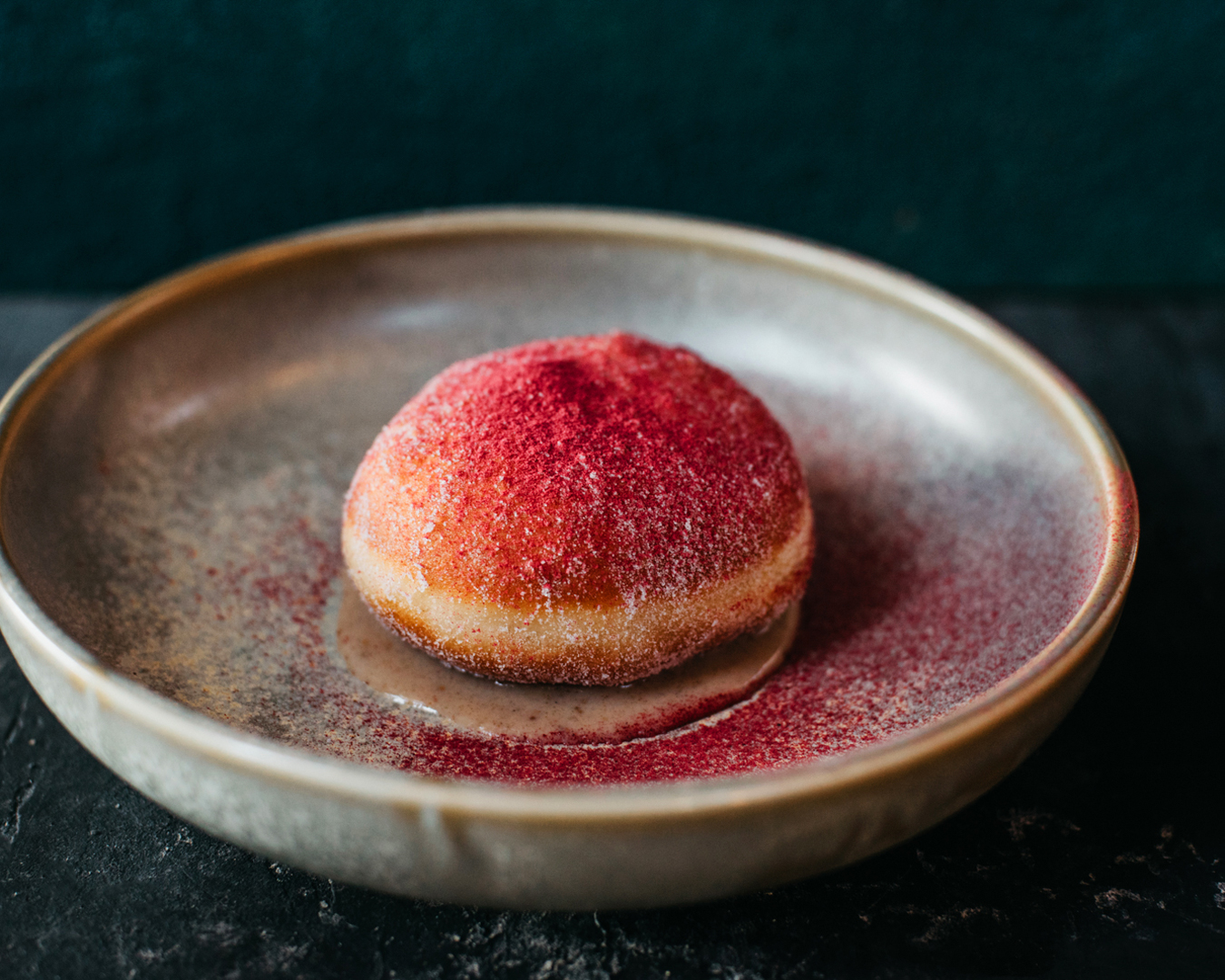 For dessert, you can't go past the 6 Head doughnut—a sticky bun with crème anglaise, macerated fig, black currant, raspberry and strawberry powder. It's very good.
It's a something for everyone vibe, without forgoing the care in each ingredient and each step in the process, paddock to plate. Add this one to your list, it is the heart-warming answer to all your winter woes.
While you're here, check out more of the best new restaurant openings to surface in Sydney this month.
Image credit: 6 Head.