The most-visited of the Northern Beaches, located at the start of that interlocking chain of white sandy strips that line the coast all the way up to the U-turn of Palm Beach, Manly is a full-blown beach destination unto itself.
Part-way between an aquatic nature reserve and a bustling shopping spot, it's kind of like a less hectic Bondi. If you haven't ventured to this coastal locale in some time, a weekend trip should be on your to-do list as recent years have seen the rise of vibing, innovative spots backed by small networks of hospo veterans and tastemakers.
It might be said that getting to and from Manly is actually the best thing about it as the seaward Circular Quay to Manly ferry ride and the incredible Spit to Manly walk are some of the most popular attractions in the city. If you've checked these two off of your Sydney bucket list and are looking to dig a little deeper than the bustling crowds of The Corso and the packed-out waterfront bars, here's what you need to know right now.
The Best Restaurants In Manly
Pocket Pizza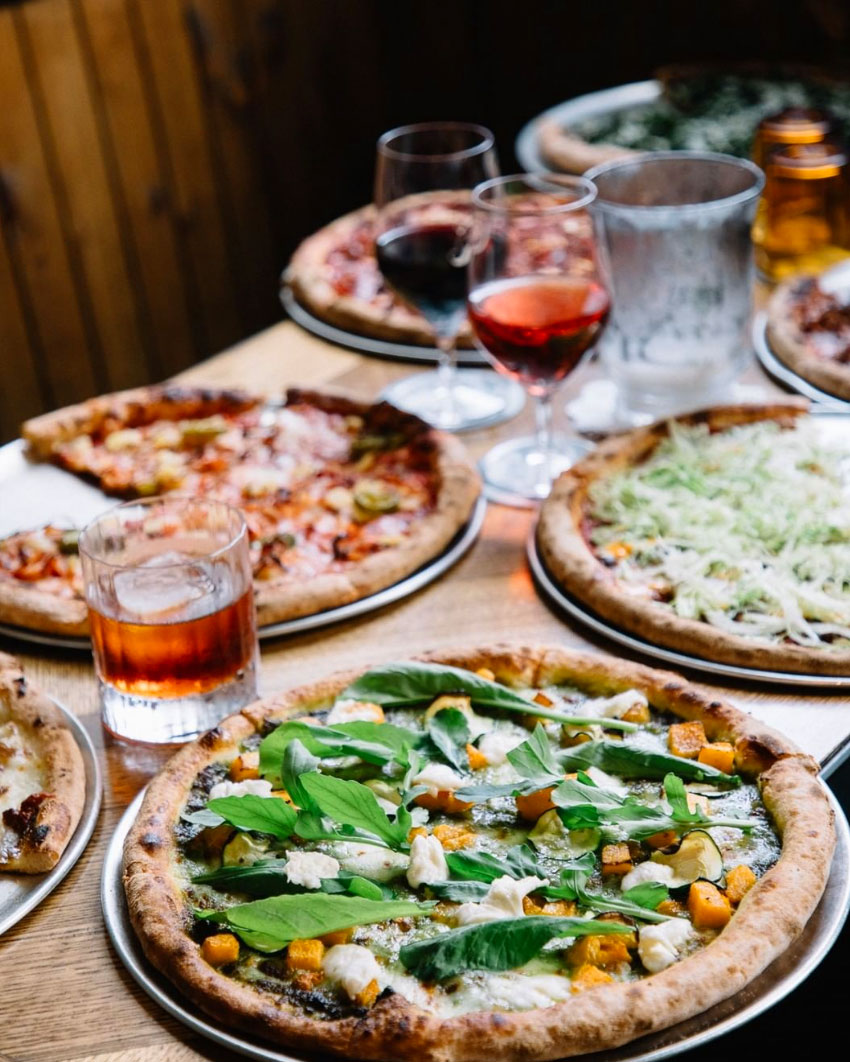 Pocket Pizza is a loud, brash American-Italian style pizza joint complete with red-and-white-check tablecloths and vintage neon signage—a vibe that's maybe somewhat at odds with the permanent vacation vibes of Manly. The team here makes it work however with humour and style and has a long history of working in the area. With names like Gordon Hamsey and Netflix & Chilli, the pizzas are delicious and fun. Our vote however goes to the Funghitown, which comes covered in crispy kale. Oh, and they put vodka in the pasta sauce just FYI. It shouldn't work but it does.
Sunset Sabi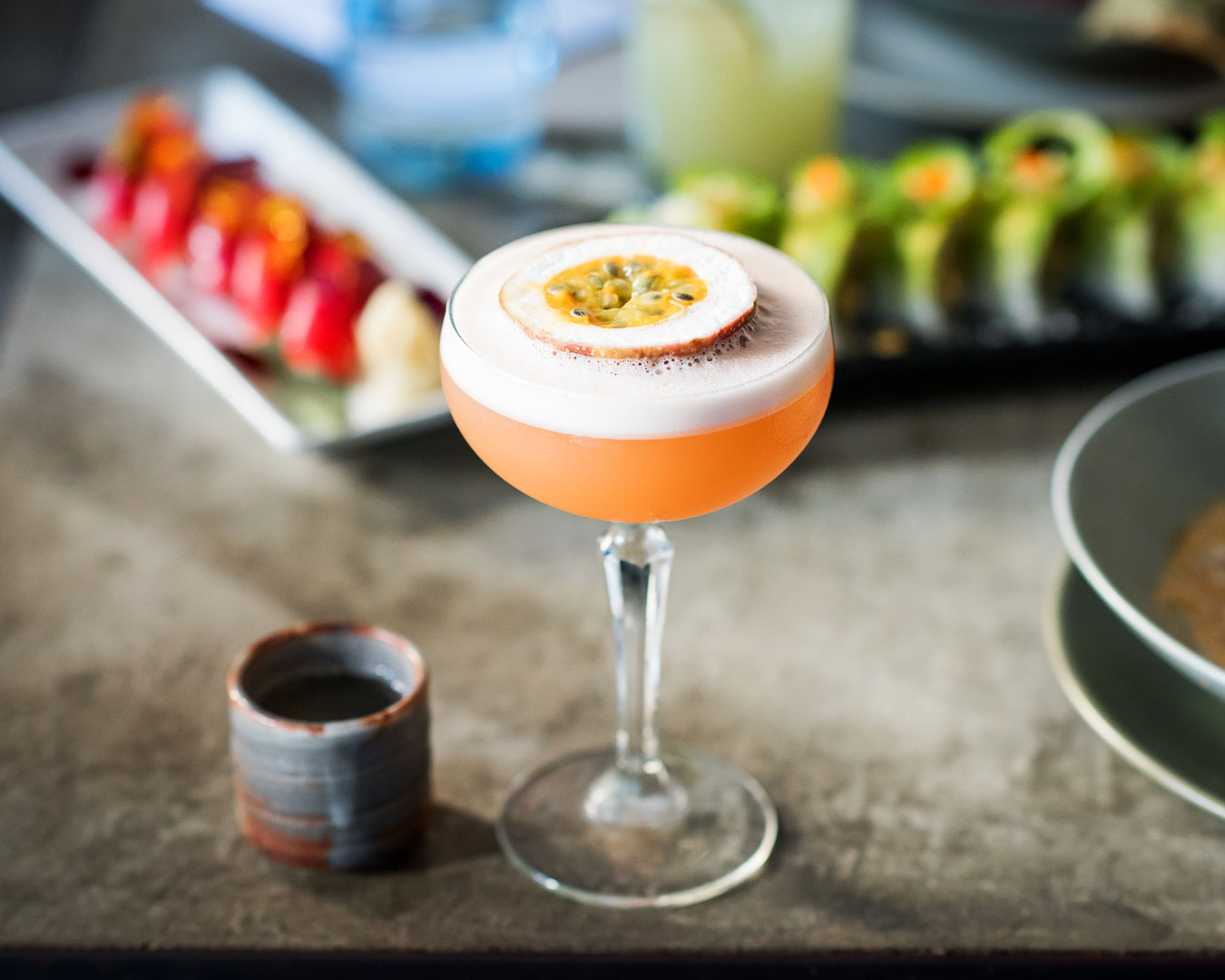 This glass-fronted sushi bar is a great place to freshen up after a day at the beach. The food is light and zingy coming in share-plate style to be enjoyed over plenty of Asahi. It's run by the same guys who bring you Chica Bonita and Busta (both also worth checking out), which explains the Japanese tacos, cheesy beef gyozas, and avocado rolls drizzled in habanero mayo. Tradition is obviously of little concern and they serve up big flavours like the white soy and kombu kingfish sashimi with nectarine and burnt tomato. And it really is a bar too, with a quirky cocktail list that deserves a bit of exploration.
The Pantry
Heading a little more upmarket here, The Pantry is an iconic Manly establishment that serves as the jewel in any trip to the area. It's as close as you can get to the water while munching down top-quality breakfast foods like buttermilk pancakes dripping in fresh berries or French brioche toast with spiced pear. Although it's best experienced in the day to soak in the panoramic views, The Pantry also comes through strong in the evening. There's something so necessary about eating seafood by the sea and the grilled barramundi here absolutely delivers on that urge. Make it a full feast with a half dozen of their fresh Sydney Rockies with ginger and rice wine vinegar.
Belgrave Cartel
A cool little hang-out spot that packs a tonne into a small space, Belgrave Cartel has been going strong for over a decade now. The locals love it and it's easy to see why. Inspired by the bars you might find down the rambling side streets of Paris or Barcelona, Belgrave Cartel slings gooey jaffles, spicy tapas, and big brekkie bowls to revive you after a night sampling their ever-changing array of Aussie wines and local beers. They offer a fresh mix of house cocktails too including the chilli-vodka and lychee "Dragonfire", and a honey espresso martini made with home-grown nectar harvested from hives on the roof. It's buzzing.
Manly Greenhouse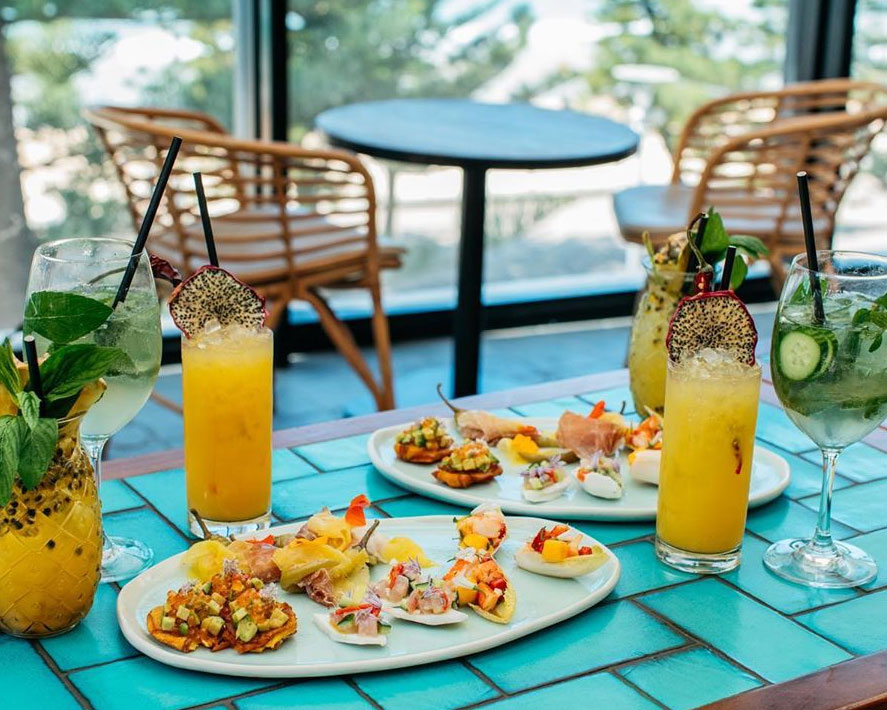 Look, we'd be remiss to not include at least one rooftop bar, given the surroundings. The Greenhouse's long-awaited opening came in late 2018 and has already had a rejig with recent new addition James Evangelinos helming the food. The hatted chef retrofitted the woodfired pizza oven to churn out oven-cooked whole fish served dripping garlic butter. After filling up in the grill room, make your way upstairs to the terrace and sip an elderflower spritz or a glass or two of their organic, biodynamic wines and watch the waves roll in.
Darna by Out Of Africa
Darna by Out of Africa is led by Hassan M'Souli—a pioneer of North African cuisine in Sydney. Arriving on our shores from Casablanca in the mid-80s, he has been running Morrocan-inspired restaurants ever since. The man is a giant who literally introduced us to tagines and is even recognised by the King of Morocco as an ambassador for the country. If you're still not impressed by that, you certainly will be by the meltingly good sweet lamb tagine served with almonds and caramelised onions or the Moroccan chicken cooked with olives and preserved lemon. M'Souli often whips up dessert specials too which should always be purchased whenever possible.
The Best Bars in Manly
4 Pines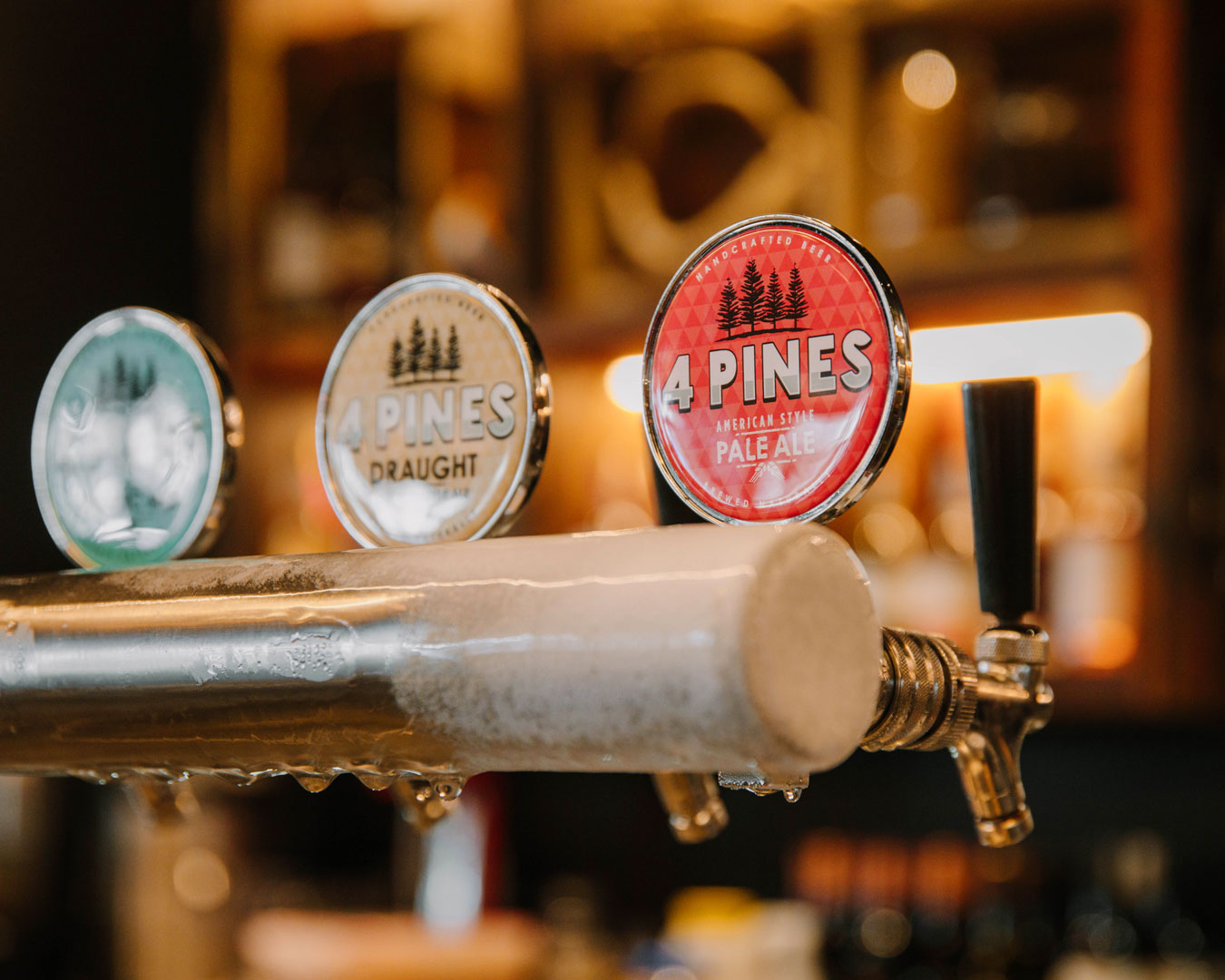 The brewery that began it all, 4 Pines is true OG in the Sydney scene. Started as a family affair in 2008 and named after the pine trees famously lining the streets of Manly, these days 4 Pines is widely regarded as one of the best craft beer labels the country has to offer. Situated right across from the wharf, the bar is perfect for perching up and soaking in some summer rays with a tasting flight or two. Their core range is very approachable and highly sessionable, but for the real aficionados they also have their Keller Door, which produces one-offs and B-sides designed to challenge even the most hardened of hipsters. It's always worth dropping by to see what's brewing.
Winona Wines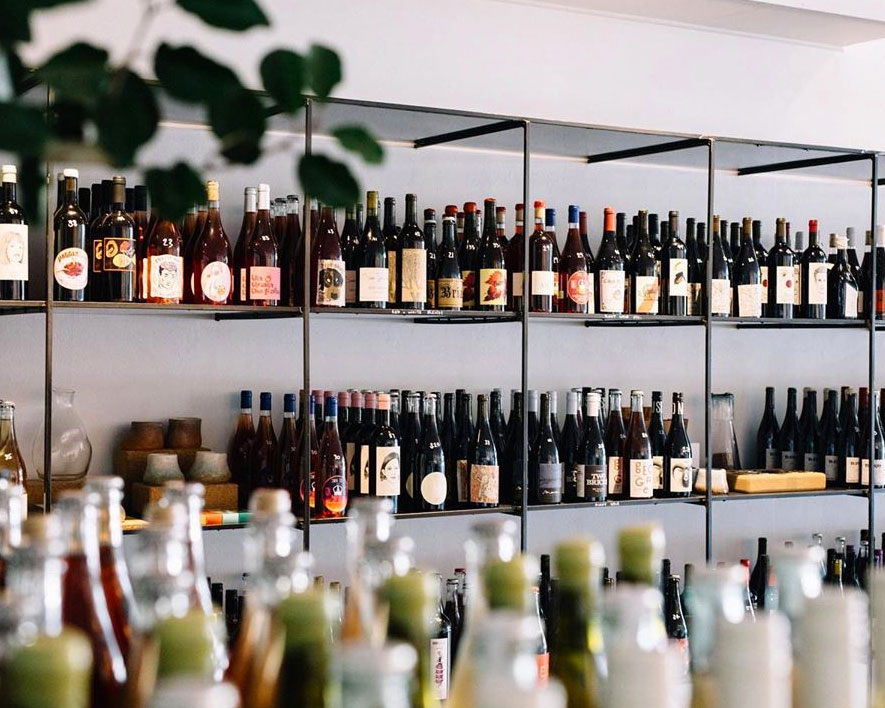 Not exactly a bar, Winona is an excellent, must-visit bottle-o. Decked out and fully stocked with the type of stuff you might expect to find in the trendier parts of the Inner West, Winona has already made a bit of a name for itself since it opened last year. "It's all about building trust", Myf tells us, since "there's really no natural wine offerings up here". The natty wine and obscure craftie specialty store is backed by a team with solid hospitality chops who scour the globe for small-batch, minimal-intervention, and organic wines. "The primary principle we go by is their vineyard practices and winemaking philosophies", Myf explains, "along with, obviously, how fucking delicious the wine is". Expect to try quirky oranges or delicious pet nats at their newly reopened free tasting sessions.
The Cumberland
The Cumberland took the trend of hidden speakeasies and ran so hard with it that the place is virtually impossible to find, unless you already know where it is. Open a fridge at the back of the very real Cove Deli and you'll be confronted with a spiral staircase leading to the slick basement venue. Here they serve over 250 whiskeys which they offer up in regular tasting sessions plus an extensive bespoke cocktail list using native, wild ingredients inspired by the history and culture of the country. The signature Cumberland is made with Glenlivet and smoked cherry and is a sight to behold let alone sip.
The Best Cafes In Manly
Rollers Bakehouse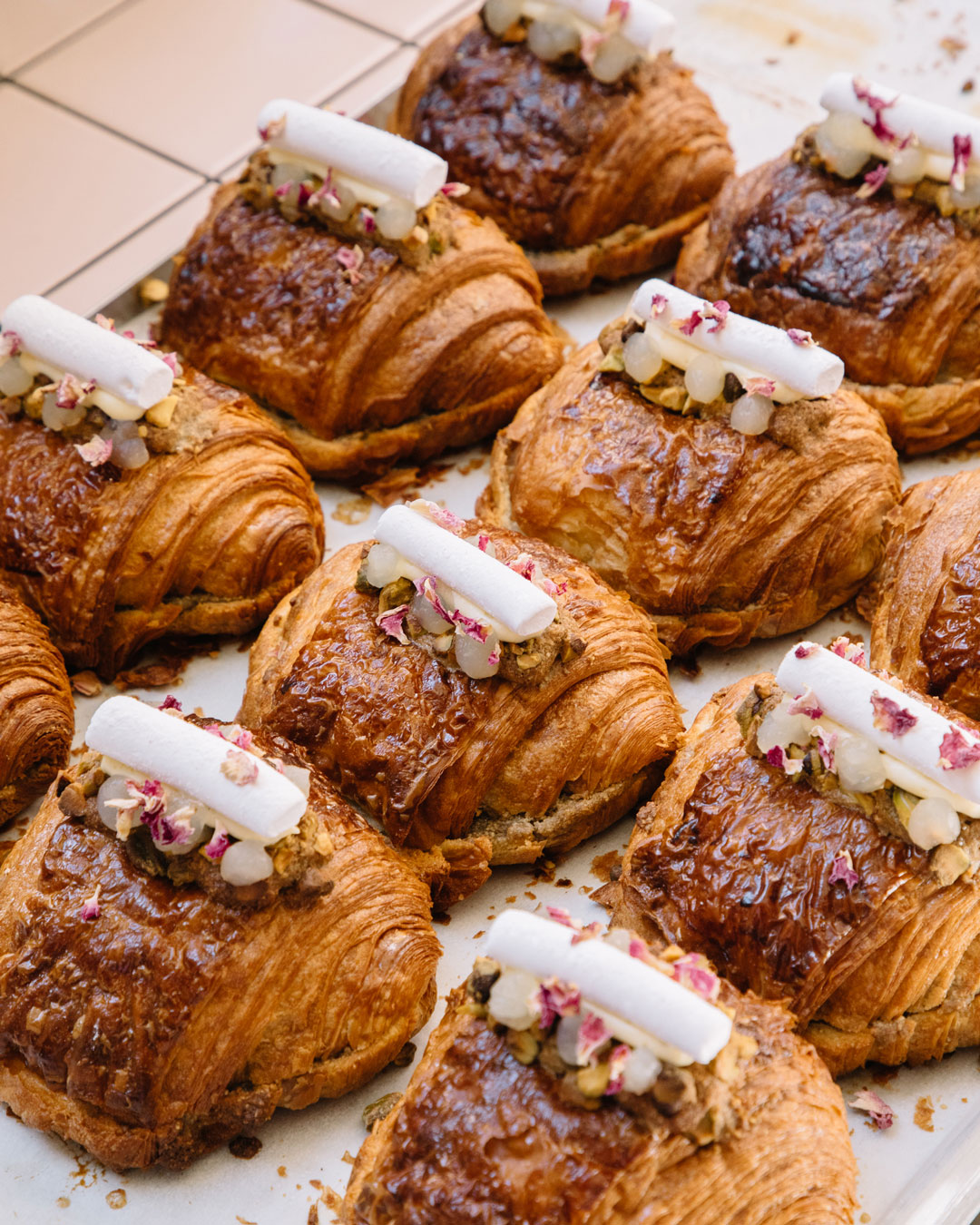 It's impossible to write about the must-dos of Manly without mentioning Rollers. They're the guys who have been packing out Rialto lane and your Instagram feed for the past two years and let us tell you, the hype is real. Manager Mitch MacDonald tells us the philosophy behind the success comes from just aiming to do one thing really, really well. Namely, make croissants. They serve up beautiful savoury and sweet pastries fresh daily (alongside an excellent range of merch), which are perfect for a stroll along the beach.
And their secret? "Consistency. Crunch", MacDonald replies. "Is it fluffy? Is it buttery? A nice fluffy honeycomb structure so when you cut it in half you can see all the pockets of air that have expanded". Makes our mouths water just thinking about it.
Showbox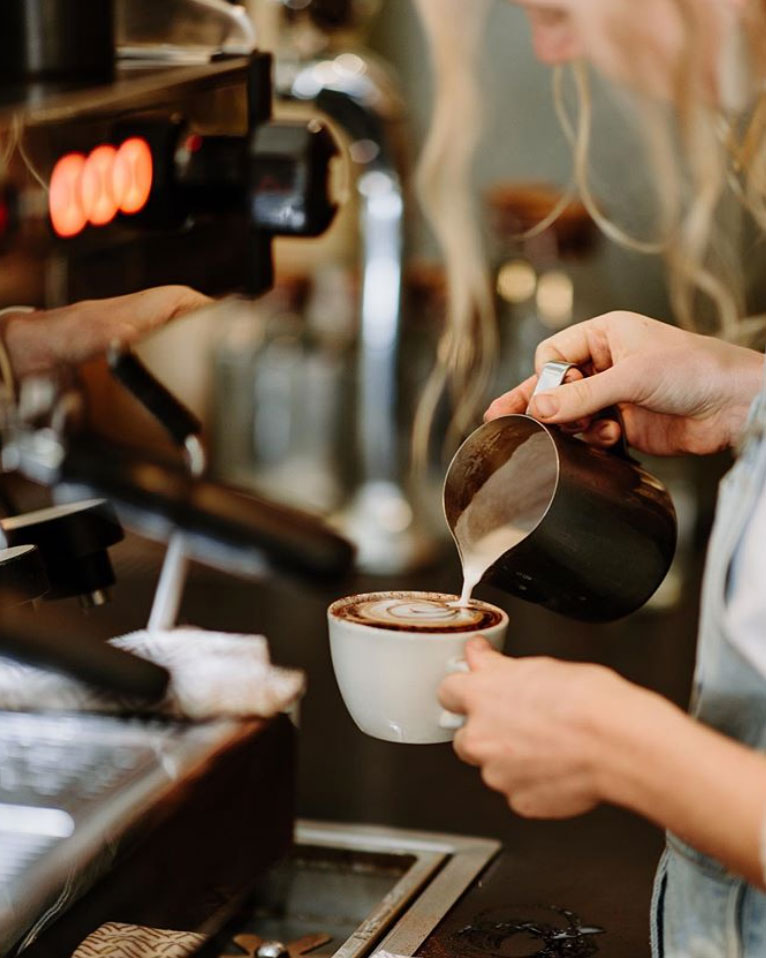 Showbox is a small eclectic spot that is a very strong contender for the best coffee in Manly. They take it super seriously here and showcase small, independent Aussie roasters from all across the country including Reuben Hills, Sample, and Seven Seeds. They'll even mash up your espresso with tonic and do a great Mud Honey raw cacao smoothie. Surprise and delight is the name of the game when it comes to the food as well. Here we've got super healthy bowls packed with greens and fresh sashimi but if you're looking for something a little more indulgent the BAE roll comes piled high with maple bacon and kale chips. The menu is always changing so it's one to return to frequently.
Barefoot Coffee Traders
Barefoot is a perfect little spot to grab some revitalisation when you need a breather from the beach. They do a limited selection of sweet treats as well as your standard rolls and brunchy bites but the main attraction here is the coffee. They squeeze the good stuff from Marvell Street beans which are roasted up in Byron and they have a fiercely dedicated following amongst the Manly masses. If you can grab a seat, their Belgian waffles are absolutely worth stopping in for.
Sketch
Redefining the meaning of hole-in-the-wall, Sketch packs so much into such a small space that it's hard to believe it's all coming from the same venue. A vibey cafe by day and an Indian-inspired restaurant by night, Sketch also boasts a massive variety of craft beers that they rotate regularly. Expect sours, double IPAs, and hazy creations at $7 a pop during happy hour. Menu highlights include the heavenly butter chicken curry and the vegan pepper mushroom korma. Grab a few of these to share, a few roti, and some cheeky tinnies and you're in for the perfect Manly evening.
The Best Things To Do In Manly
Shelly Beach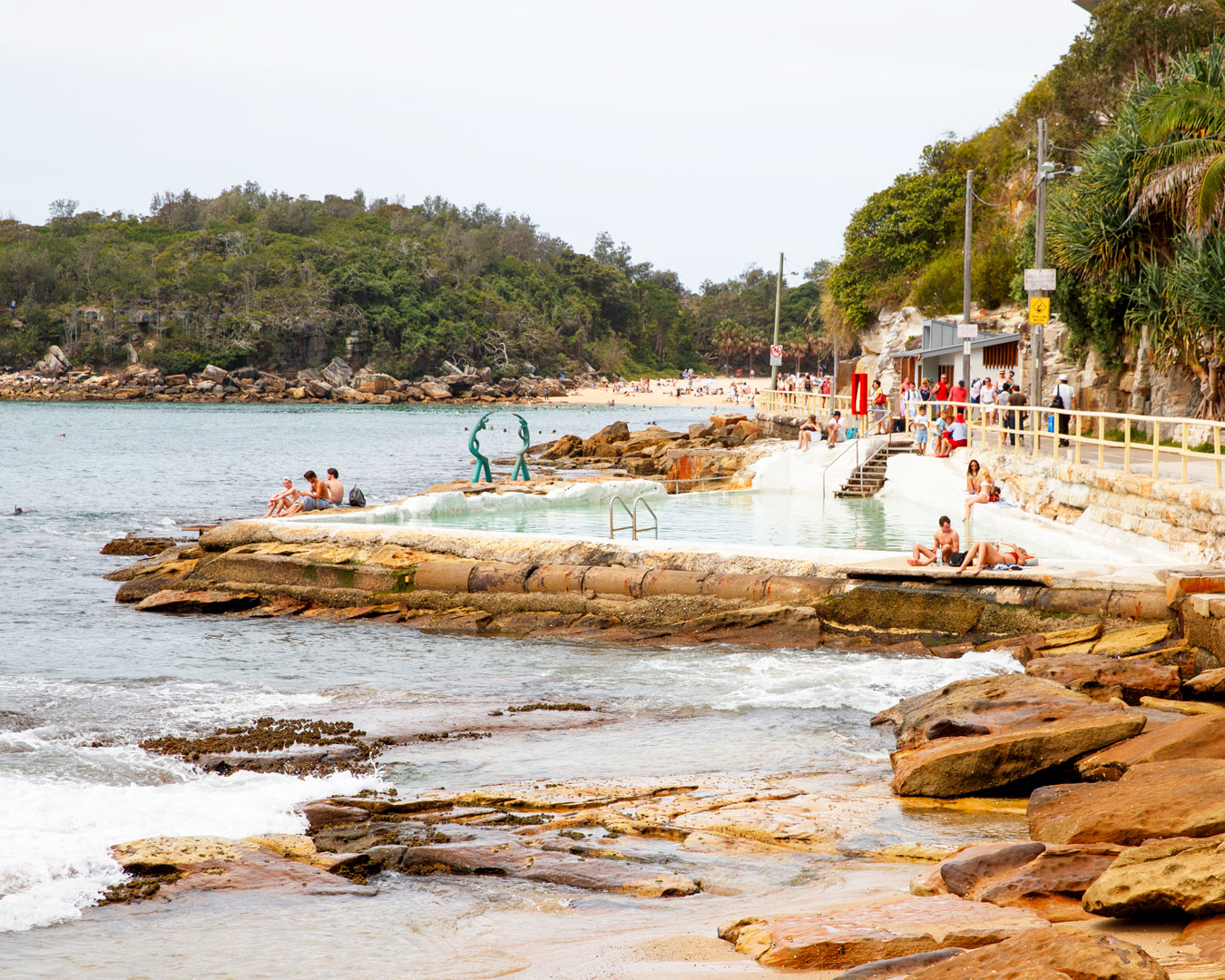 Let's be real, the main draw of Manly is the stunning white sands that stretch all the way from Queenscliff in the north to Shelly Beach in the south. While they can get a little crowded during peak times, a not-so-secret escape is always to wander on down the south end and check out the local wildlife. By this, we mean the huge water dragons that sun themselves along the walk as well as the people taking advantage of the triangular ocean pool. If you're feeling adventurous, the waters off Shelly Beach are teeming with life as the bay there is an aquatic reserve and perfect for snorkeling.
North Head Walk
The wander around to North Head takes a bit under an hour from The Corso and offers some of the most breathtaking scenery in Sydney. Walk up and around to the cliff tops that guard the entrance to the harbour and try not to look over the edge as the waves smash into them. If you time it well, this place makes for an incredible sunset that rolls back over the city. Come up here between May and August and you can often see the humpbacks on their annual migration north. It's a pretty magical spot and one that will give you a bit of a chance to walk off all that indulgence.
Prefer a road trip instead of a ferry ride? Check out some of our regional guides:
Image credit: Destination NSW, Pocket Pizza, Caitlin Hicks, Manly Greenhouse, 4 Pines, Winona, The Cumberland, Rollers Bakehouse, Showbox, Destination NSW