Dude. Duuuuuude. I love you man, but you've gotta stop making it hard for me.
Yes, you are brilliant. And you know what? Fuck it—it's ok to SAY you're brilliant. But it's increasingly hard to believe in your brilliance (and defend it) when you act like a spoilt child that wields the power of Twitter solely for airing your regular man-tanty. Your most recent spate of 'brilliance'? A 10-tweet rant at Deadmau5 asking him to perform as Minnie Mouse at his daughters next birthday, asking him a 'serious question' about exactly how hot it gets in there, and dissing his "whopping three downloads" on Tidal.
I'm very detailed oriented and I will know the difference so don't try to just throw a bow on the original head…

— KANYE WEST (@kanyewest) March 2, 2016
I defended you when you "imma let you finish"-ed Tay Tay. You were trying to make a point about black representation at awards ceremonies, and the fact Taylor is so crap. (She totally is though, except for Blank Space. And Bad Blood. And... Well, let's move on.) I defended you through the fashion backlash that was Yeezy Season 1, 2 AND 3.
I even became more of a fan when you locked Seth Rogen in a limo against his will and rapped your entire unreleased album at him. Rogen probably deserved that two hours of torture for The Green Hornet alone.
808s and Heartbreaks was visionary. My Beautiful Dark Twisted Fantasy was genre breaking. Life of Pablo seemed excellent that one time I heard it (now if only I could actually pay you money to buy it—without signing up to Tidal, that is—what a novel idea!)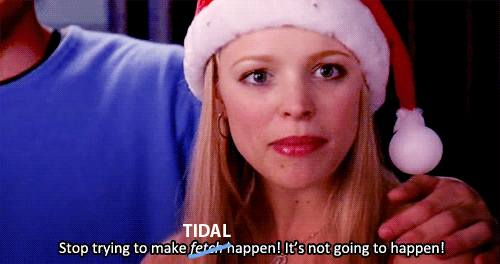 But lately I'm starting to think, regardless of all that brilliance, that you're also just a bit of a dick. In fact, I think you may be one of the greatest douches of all time. Yep, I said it. OF ALL TIME!
Want to read more letters to annoying people? How about A Letter To The Yuccie?
Photo credit: RunTheTrap.com