Whether you work a nine to five desk job or not, chances are if you're not spending your head in a laptop all day, it's in a phone, leading to one hell of a serving of blue light, on the daily.
With research having shown that too much blue light can cause both poor sleep (delaying the release of sleep-inducing melatonin and increasing alertness) as well as digital eye strain, causing headaches, loss of focus, burning eyes and blurred vision — it's no wonder so many lovers of screen time are investing in blue light glasses.
So if you're after some blue light blocking beauties, here are our favourite picks.
Bond Eye, Andrews
A hexagonal silhouette featuring silver-toned metal frames and a silver-toned metal chain, these glasses are the perfect addition to your work day. Shop them here.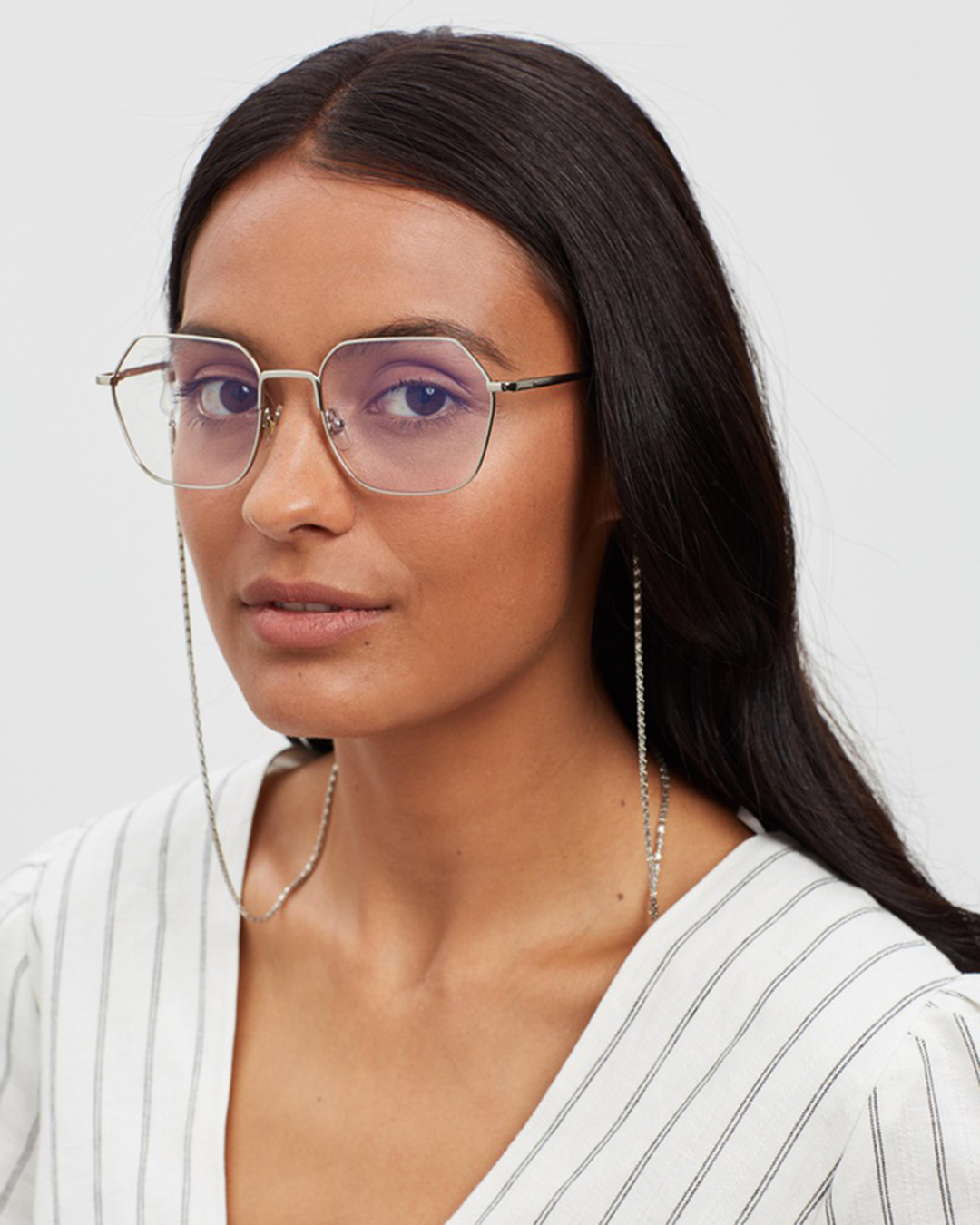 Local Supply, Tower
Combining classic styling with contemporary design these shades complement every face shape with square half frames, glossy black acetate and silver-toned metal. Shop them here.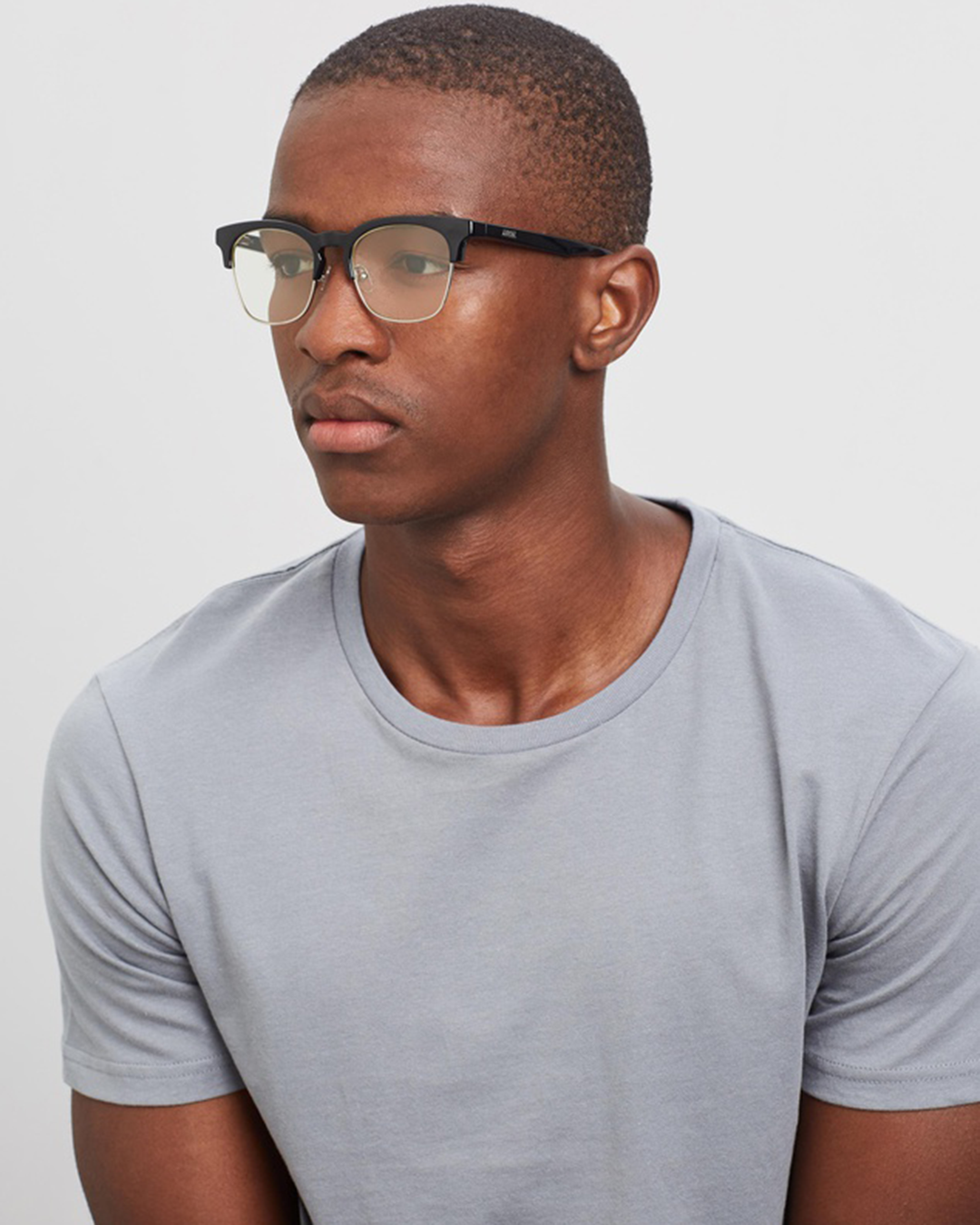 Local Supply, Harbour
Showing off with a gold-toned circle silhouette and finished with tortoiseshell temple tips for added elegance. These stainless steel frames are lightweight and durable, as well as being handmade using low waste production methods. It's a win win. Shop them here.
Quay, Rumours
Cat eye sunglasses are the perfect way to achieve a statement look with sophistication and these frames do just that, featuring a gold-toned metal nose bridge and clear, blue light-filtering lenses. Shop them here.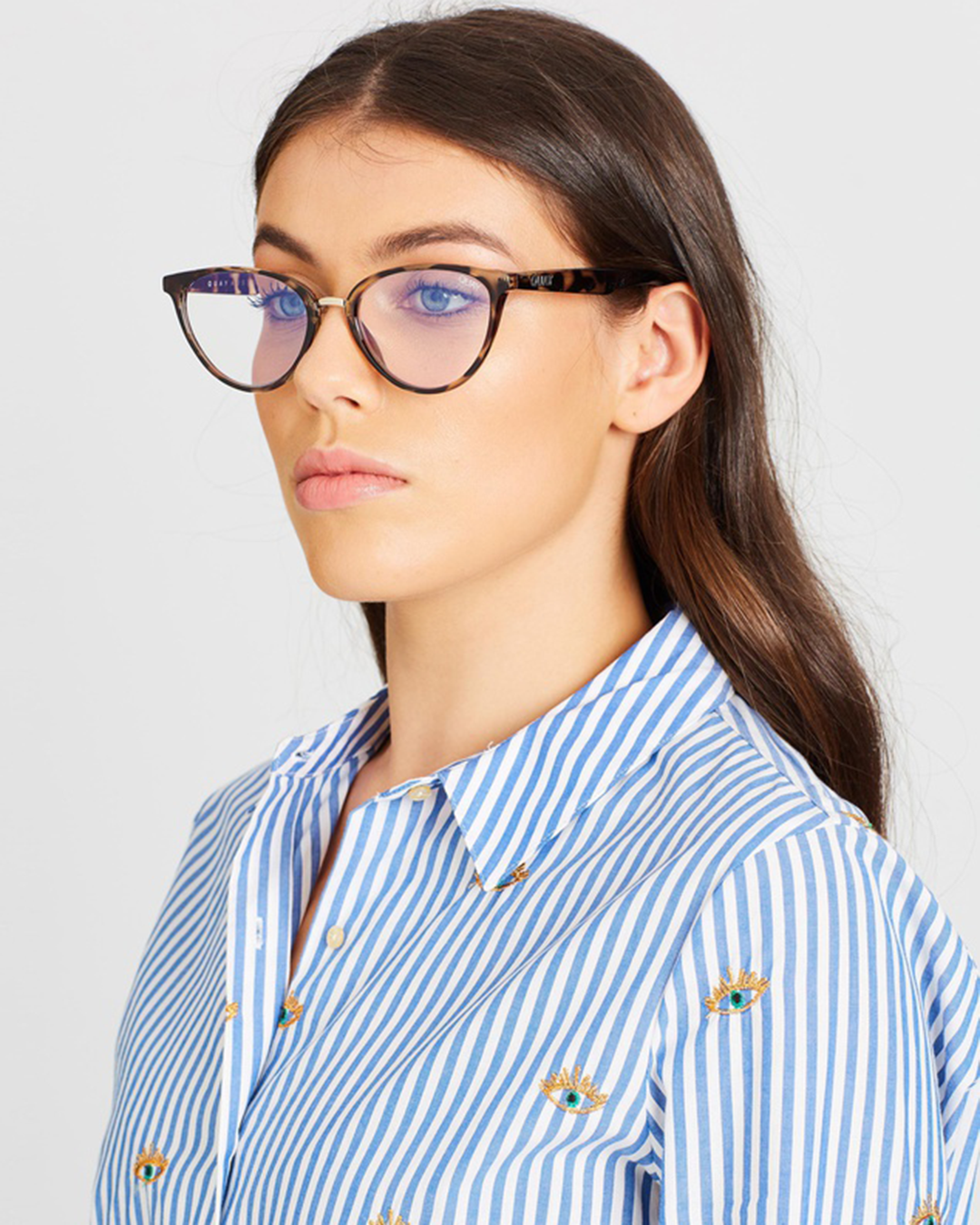 Karen Walker, Harriet
Showcasing originality and playfulness, these Karen Walker frames defy normalcy and are the perfect statement with their oversized square silhouette and signature crazy tort colourway. Shop them here.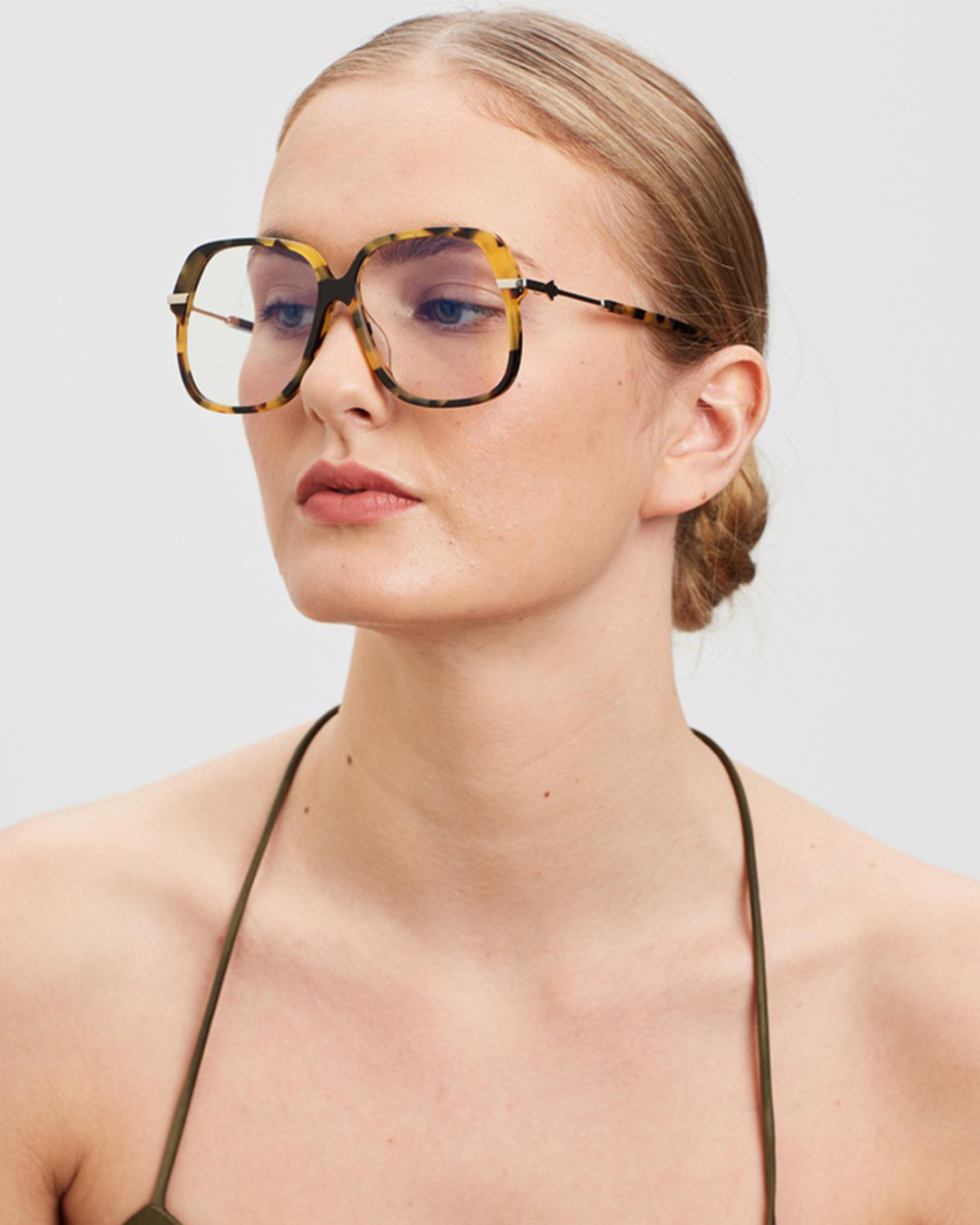 Bond Eye, Francis
These playful glossy black cat-eye frames offer a fun approach to eyewear styling with their modern silhouette bringing edge to any outfit. Shop them here.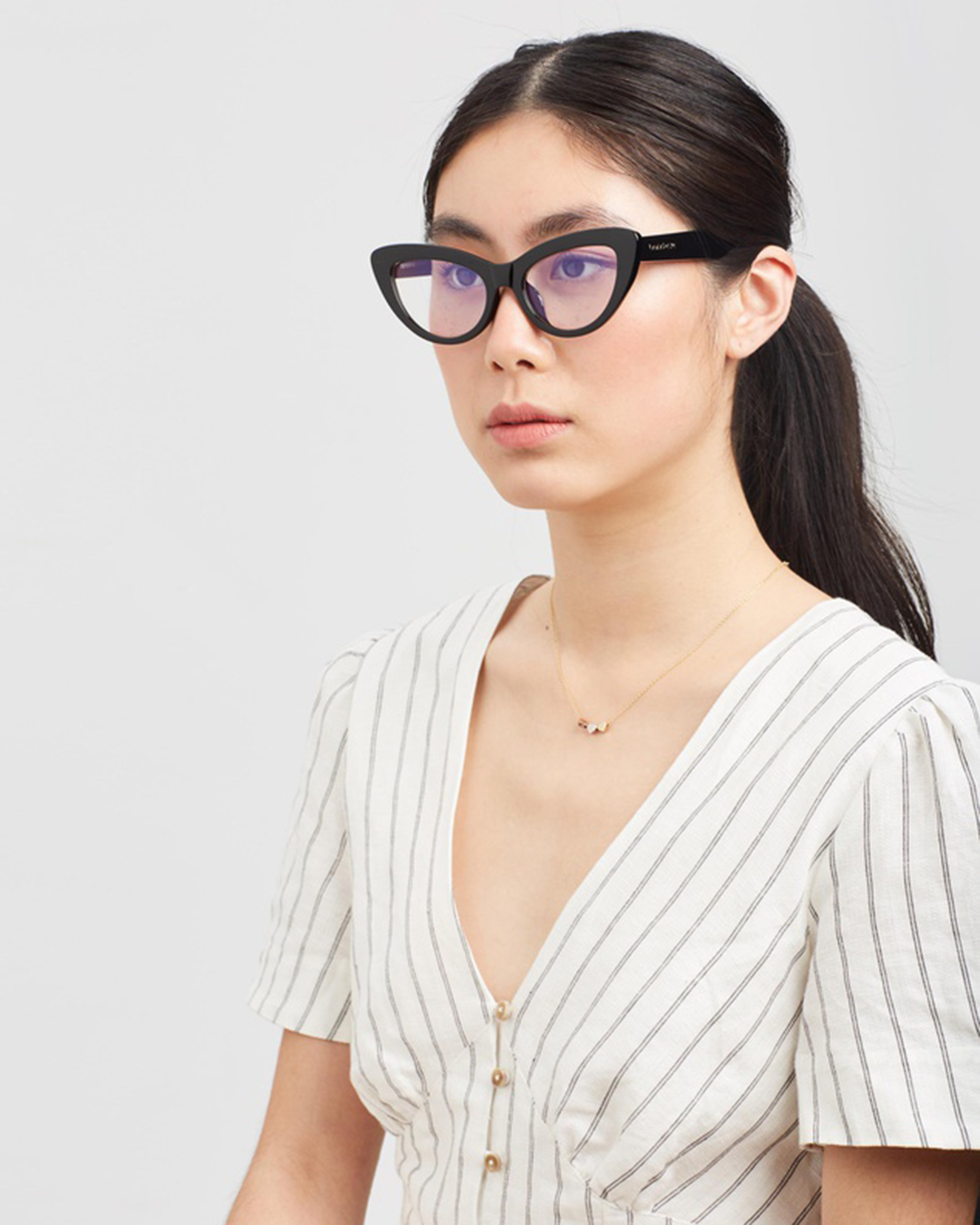 Karen Walker, Melba
Featuring a retro pilot-style silhouette with fine, gold-toned metal frames and half-rimmed, D-shaped lenses, these blue light glasses are the ultimate cool girl glasses. Shop them here.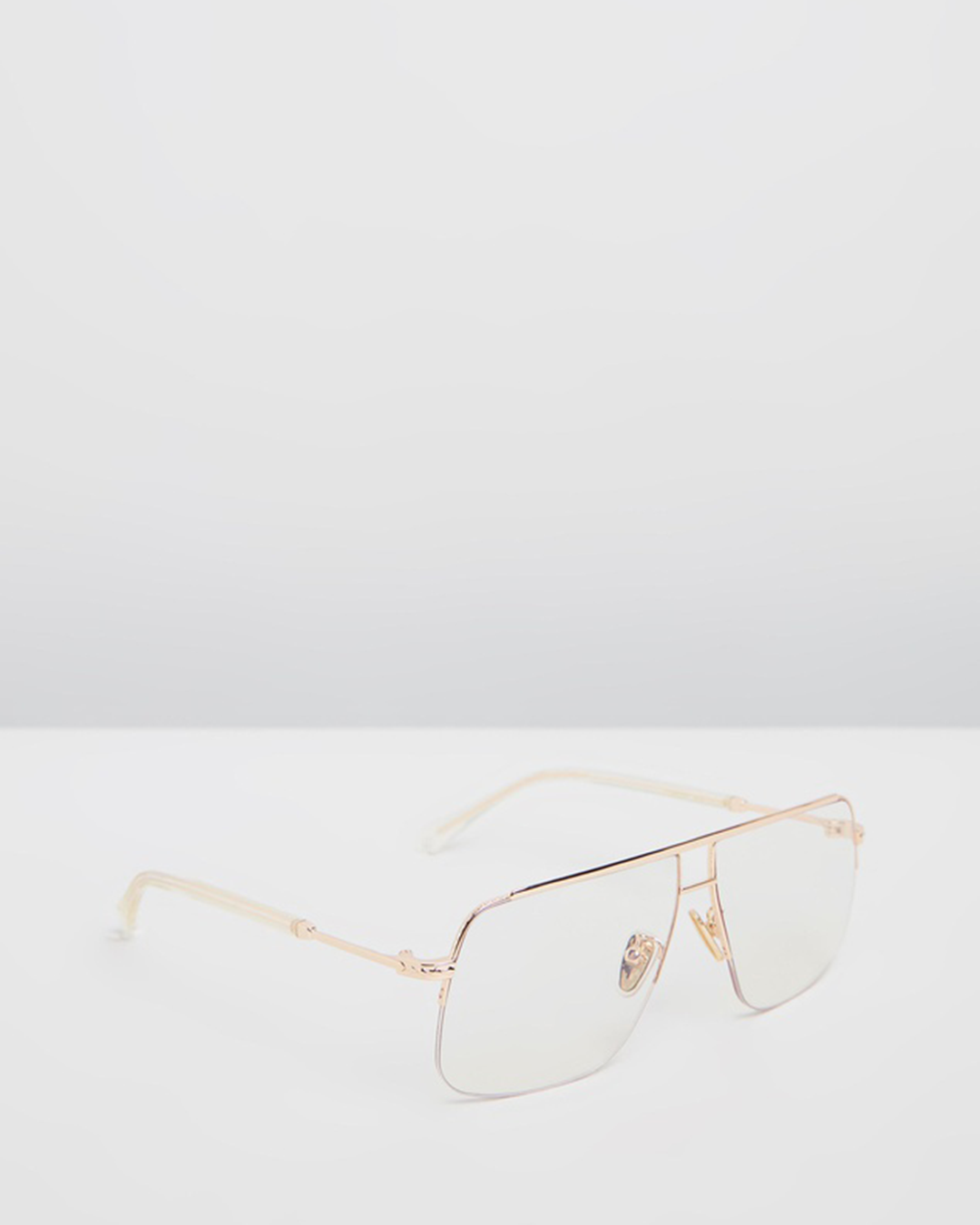 Caddis, Miklos
Softly squared frames with state of the art handcrafted acetate optical lenses, these Californian frames are creatively designed and well-manufactured with superior hard coat for anti scratch durability. Shop them here.

Quay, Don't @ Me
A square frame with a cat eye flick, these glasses are perfect for those looking for extra flare, featuring golden metal arms for an extra boujee feel and tortoise colourway that pops. Shop them here.

Quay, Run Around
Featuring a versatile and aesthetic clear frame these super wearable frames are the perfect addition to your day-to-day style, with their simple yet stylish design. Shop them here.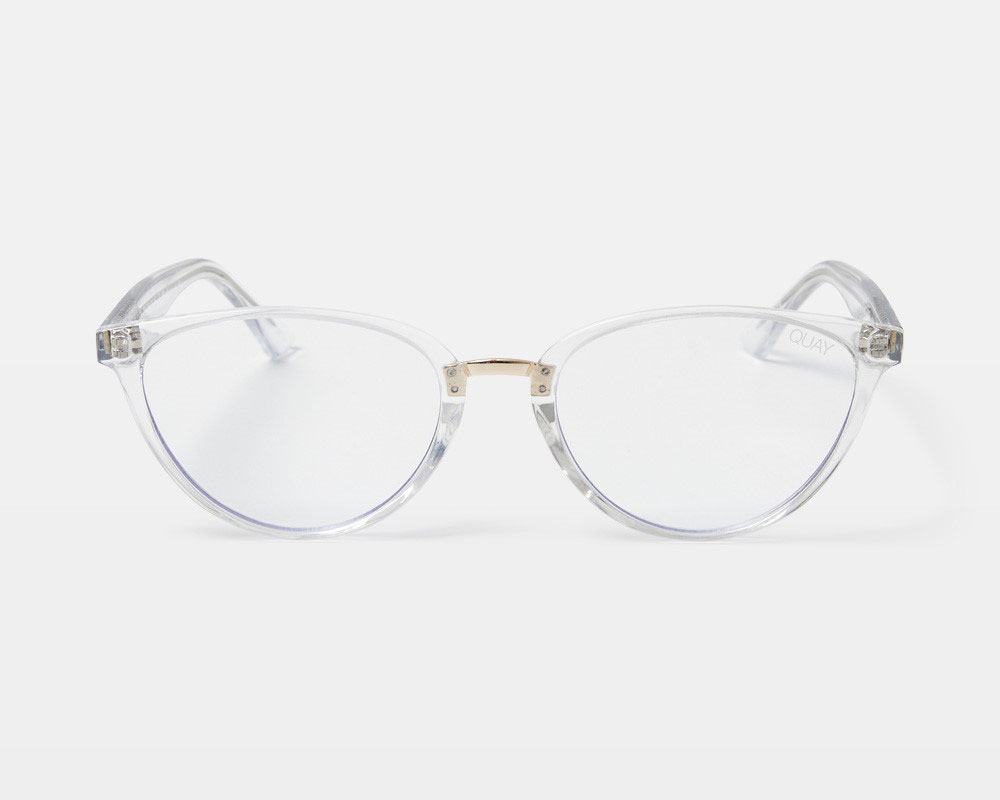 Editor's note: Urban List editors independently select and write about stuff we love and think you'll like too. Urban List has affiliate partnerships, so we get revenue from your purchase.
Image credit: Ayo Ogunseinde