Seeing as forest bathing is our new favourite wellness activity, we thought we better find a way to incorporate it into our travel plans for 2020.
From tropical rainforests to 1000 year old trees, here are 10 of the world's most incredible forests that are ready for you to bask in their glory.
Daintree Forest
Australia
Sir David Attenborough described the Daintree Forest as, "the most extraordinary place on earth," and of course we'd have to agree. The world's oldest tropical rainforest, it's no surprise this Queensland beauty is World Heritage Listed. You'll feel like you're in Avatar as you traverse the aerial walkways and cruise the river below (watch out for crocs). And when you're feeling really sticky you can cool down in the croc free freshwater pools of Mossman Gorge.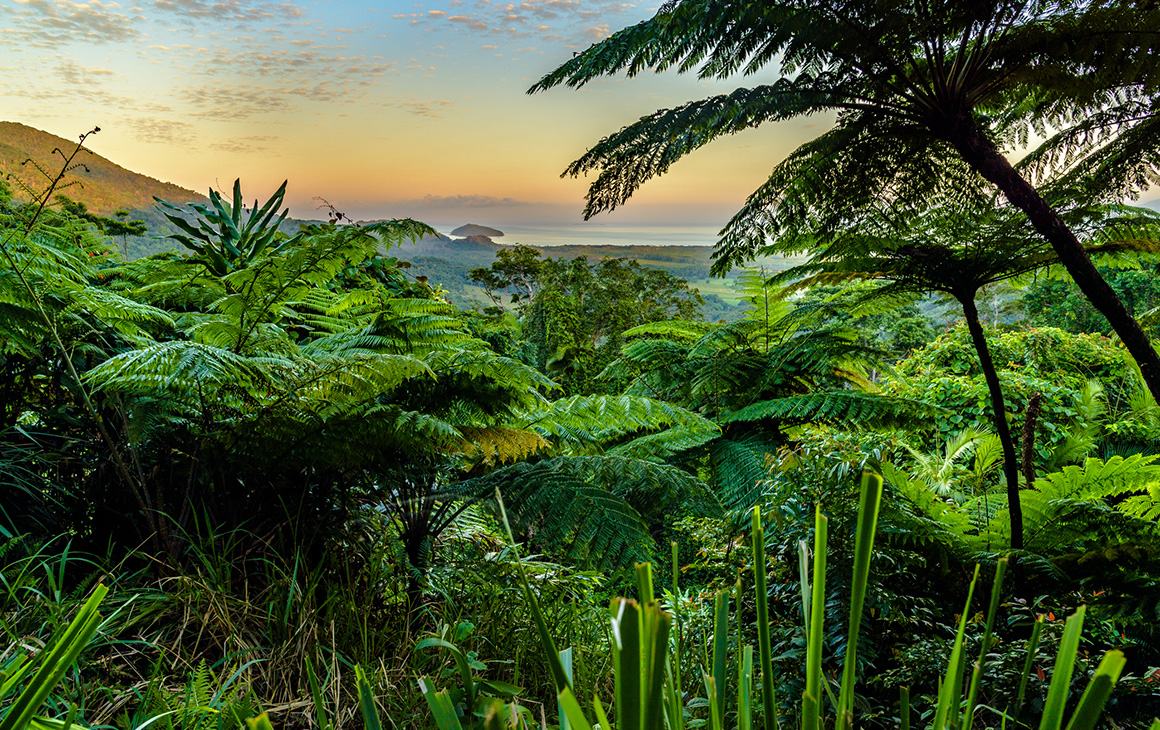 Black Forest
Germany
No we're not referring to the cake, though there is a connection if you care to look it up, we're referring to a verdant forest in south west Germany. There's not really a bad time to stop by the Black Forest, but visit in winter for Nordic and downhill skiing, summer if you want warmth and don't mind the crowds and the shoulder seasons for milder temperatures and fewer tourists. The Danube River runs through the forest, so you can do everything from hike and mountain bike to swim and sail through this stunning natural landmark. You'll even find fairytale-like buildings littered throughout the forest, which makes sense since the Brothers Grimm penned their foreboding tomes in nearby Hesse.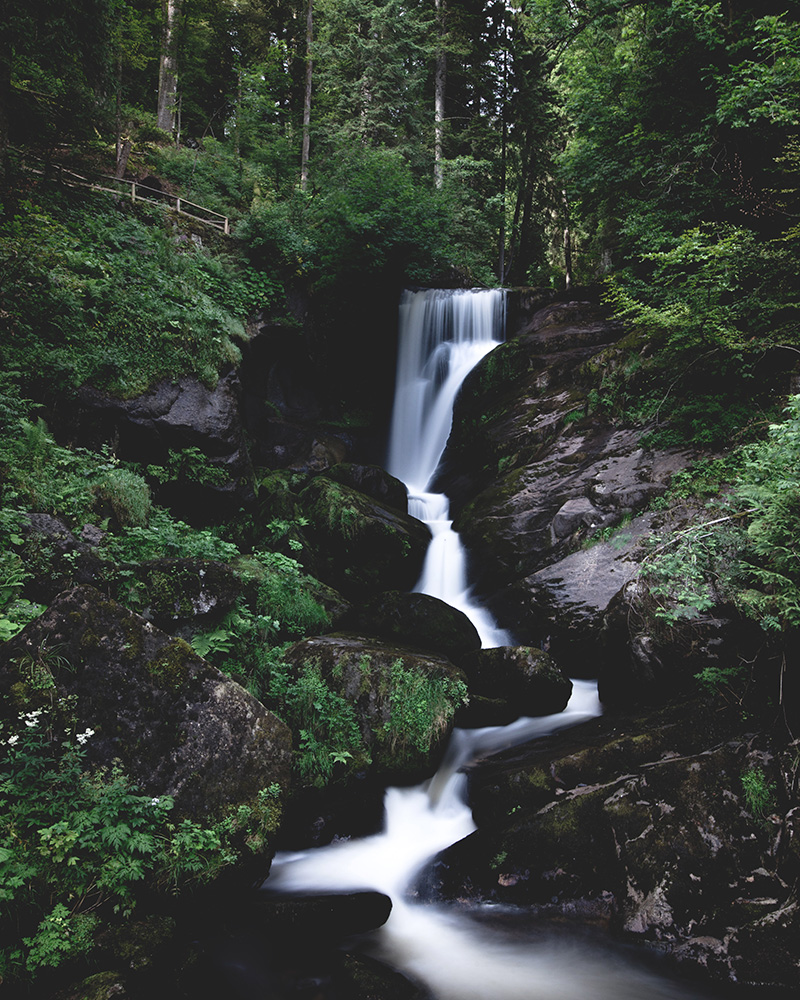 Arashiyama Bamboo Grove
Japan
Millions of people flock to Kyoto each year to catch a glimpse of the Arashiyama Bamboo Grove, so pick your season wisely if you're planning the perfect shot for Instagram sans photobombers. While it's not your traditional forest (it's just on the outskirts of Kyoto city for one), thousands of towering green bamboo plants line a weaving walkway making it the perfect space for quiet contemplation and a carefully posed photograph. In winter the bamboo is covered in snow making for an even more breathtaking sight.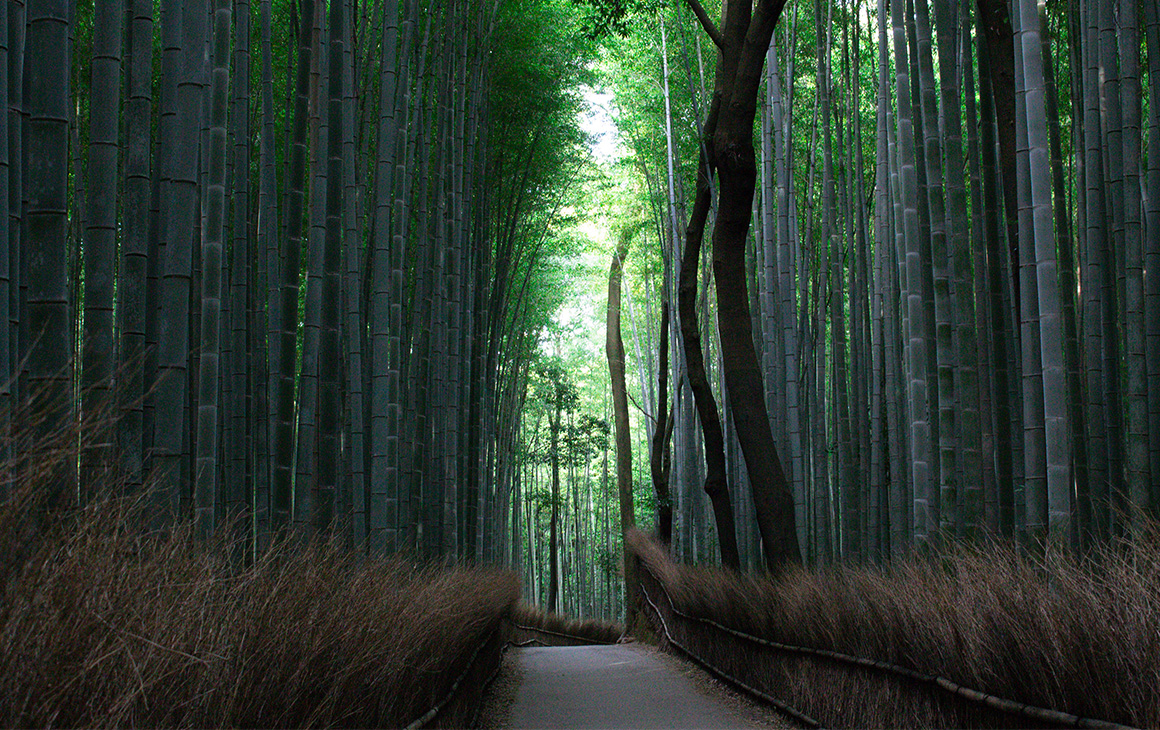 Jiuzhaigou Valley
China
If you're looking for a new happy place, China's Jiuzhaigou Valley National Park in the Sichuan province might be it. A tranquil escape from the buzz of Shanghai or Beijing, the best time to visit is between September and November when the trees change colour from deep green to red, orange and yellow. Paired with bright blue lakes, waterfalls, the possibility of seeing a panda and nearby Tibetan villages, visiting Jiuzhaigou Valley is a must for any nature-lover.
Sequoia National Park
USA
Known as the Land of Giants, Sequoia National Park is where you'll have to crane your neck to see the world's largest tree at 83 metres tall. A three and a half hour drive (traffic permitting) north of Los Angeles, plenty of hiking trails await exploration in this national park that offers stunning vistas everywhere you look. If you've got a bit of cash to splash, stay at John Muir or Wuksachi Lodge; but if you're not afraid of the wildlife, camping America-style is a must at least once in your life.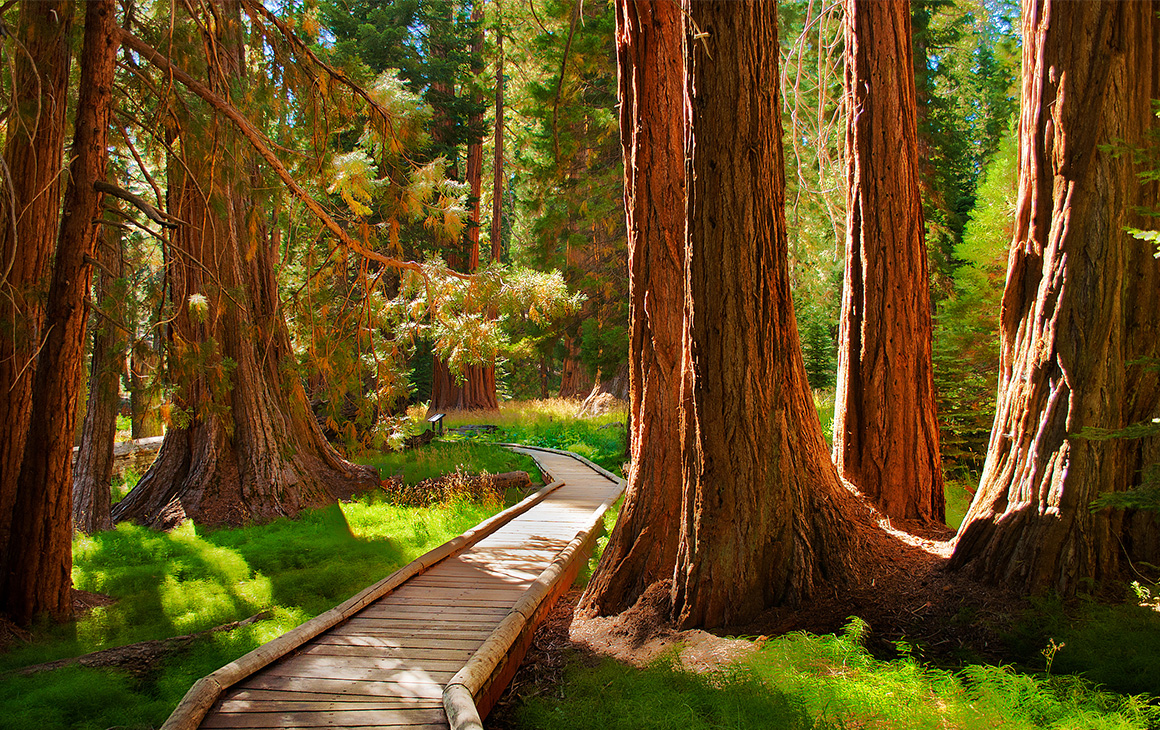 Sherwood Forest
England
You know what they say, if it's good enough for Robin Hood it's good enough for the 'Gram. Covered in ancient oak trees, and including one major oak that's been growing up out of the earth for nearly 1000 years, England's Sherwood Forest spans 375 hectares. Visit in August to take part in the annual Robin Hood Festival; don't forget to pack your medieval garb.
Corcora Valley
Colombia
Not your typical forest, but still amazing all the same, Colombia's Corcora Valley is the setting for the world's tallest palm trees. Scattered across the Andean mountains, a visit to Colombia is not satisfied without hiking through Corcora's famed wax palms, jungle and cloud forest. There are a few hikes to choose from, just pick your difficulty (and pack your grippiest boots, it can get muddy) and away you go.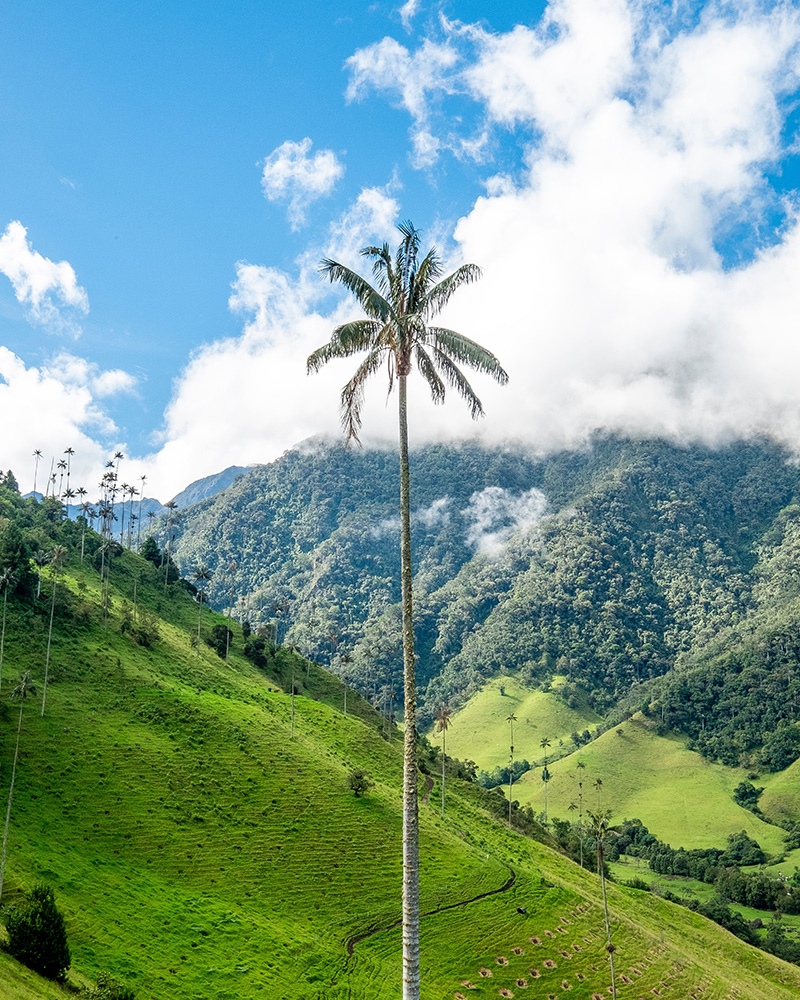 Mossy Forest
Malaysia
You'll have to tread carefully over the tangled web of roots that makes up the floor of the Mossy Forest. Part of Malaysia's Cameron Highlands, along with moss the forest also thrives with ferns, orchids, insects and birds. Opt for a tour and you'll get to take in stunning views atop the mountain range, as well as the misty clouds that float through the forest below.
Boreal Forest
Canada
552 million hectares make up Canada's Boreal Forest, stretching the entire width of Canada. Head to British Columbia for a soak in the Liard River hot springs, Ontario to canoe through the Wabakimi Provincial Park (watch out for bears, lynx, moose and wolves) and Manitoba to scuba dive in a meteorite-made lake. As for the rest of the forest, it's a beautiful jumble of conifers, birch, willow, mountain ash and alder trees, as well as a thriving habitat for birds, reindeer, insects and fungi.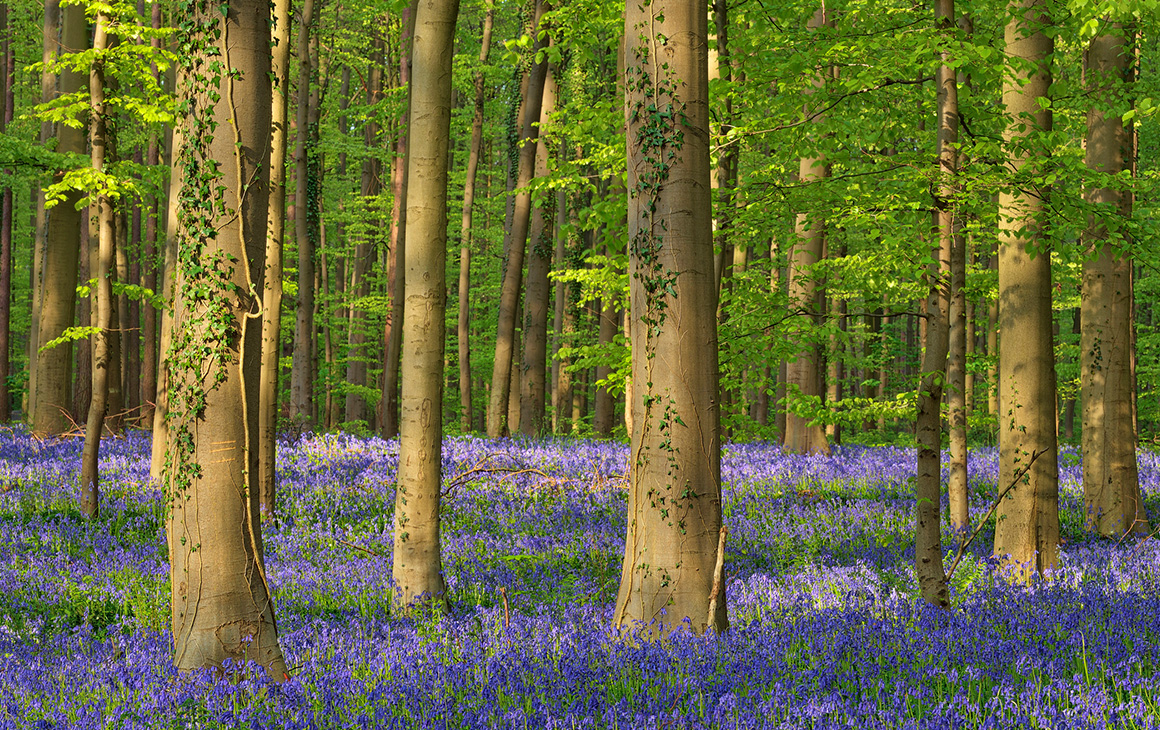 Hallerbos Forest
Belgium
Forget Disney, Hallerbos Forest is like a fairytale come to life. For a few weeks each April and May the forest floor is carpeted in beautiful blue hyacinth blossoms, and if you catch the light at the right angle you'll think you've died and made it to heaven. Making it even more idyllic, the forest is home to bunnies and deer—it's practically right out of a page from Bambi. There are numerous hikes for all levels and even some cycling paths, so plan to stay for a while to take it all in.
Looking for more wanderlust inspo? Go green on your next escape at the world's best eco-friendly accomodation.
Image Credit: Sandra Ahn Mode, Matteo Ferrero, Christian Holzinger, Ng Hock How, Onfokus, Quan Yuan, Posnov