Contouring your face is old news (even though the majority of us still haven't mastered it, ahem…) but what about contouring for your hair? Yep, hair contouring is a thing and it's set to be summer's hottest hair trend.
We've teamed up with L'Oréal Professionnel to get the lowdown on hair contouring so we can finally say goodbye to balayage.
So, What Even Is Hair Contouring?
Well, just like when you contour using makeup, it's a technique using darker colours to create shadows and lighter colours to draw attention to certain areas. But no, we aren't trying to make certain sections of our hair appear bigger or smaller (that'd be crazy), we're using it to elongate round and square face shapes, shorten diamond and rectangular face shapes and soften triangular face shapes. The technique is available at all L'Oréal Professionnel salons, and with over 2000 of them in Australia you're sure to find one close by.
Is It For You?
The beauty of hair contouring is that it suits absolutely everyone. But how can that be? Well it's a totally bespoke service, with colours and placement customised to your face shape and skin tone. So you know what that means—no trying this at home! You need a hairdresser who is a free hand pro to hand-pick the perfect colours for you and make sure they are placed in the exact right positions.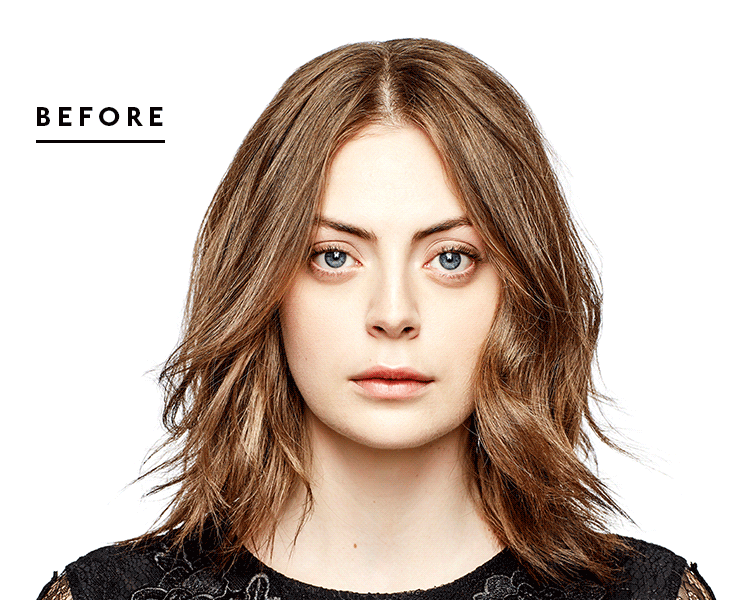 But You Don't Do High Maintenance Hair?
Perfect. Tell your hairdresser you're a low-maintenance kind of gal and they'll make sure lowlights and highlights are placed in a way that ensures regrowth is minimal. Then all you need to do is use is a colour protection masque to keep it fresh and hydrated.
How Should You Style It?
With summer just around the corner, we're all about the blonde contouring a la Miranda Kerr, Alexa Chung, Cara Delevigne and Khloe Kardashian (you didn't think contouring could be a trend without a Kardashian involved, did you?). And while you won't want to do the colour yourself, you can easily recreate these looks at home with a little texture spray.
Go Forth And Contour!
Considering your hair colour will last months and your make-up only lasts the day, hair contouring is starting to sound a whole lot easier than regular old face contouring, so we know what we'll be requesting next time we visit our hairdresser. Find your closest salon here.
Image credit: L'Oréal Professionnel
Editor's note: This article is proudly sponsored by L'Oréal Professionnel and endorsed by The Urban List. Thank you for supporting the sponsors who make The Urban List possible. Click here for more information on our editorial policy.