New Year's Eve, slightly akin to that loud and flashy, ego-inflated friend who is mysteriously popular despite a serious lack of positive attributes, is one of those occasions that can be very over-rated.
Anticipation builds, plans are made, and before you know it, you're locked in to some crazy plan to have "the best New Year's EVER!".
If you are like us, you probably don't want to go to a club, have your drink sloshed on you, and then stand in the drink (or toilet) line for four hours, before realising it's four minutes past midnight and you missed the whole thing. Irritating, and expensive.
To prevent any NYR this year (that's New Year's Regrets), we've rounded up some of Brisbane's best NYE soirees.
Hed Kandi NYE Carnivale at Bacchus
Miami-glam was a hit for Bacchus in 2012, so this year, this classy rooftop bar goes to Rio (Peter Allen, eat your heart out) with a Carnivale inspired party. Chill out to sweet House beats, while indulging in a premium drinks package. You'll even get to enjoy the fireworks from a primo rooftop vantage.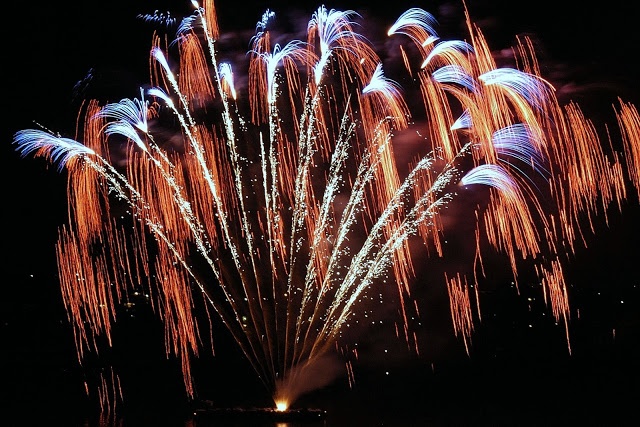 Riverlife Summer Nights NYE
Brisbane's favourite adventure - and awesome function space - folk are helping ease us in to 2014 offering up a great riverside party to celebrate the balmy Brisbane Summer Nights. We think delish' cocktails, moreish canapés and meals, a fun photobooth, and good music are a great way to ring in the New Year with friends. It's also pretty much the best seat in the house (the house being Brisbane) from which to take in the fireworks. Book your tickets here.
Watt Restaurant + Bar Midsummer Night NYE
Stunning riverfront locations are the best to celebrate the coming of a new year, we say. Get your forest Nymph on at Watt as they throw a Midsummer Night party—both sit down dinner and stand-up cocktail options available—that would make old man Shakespeare proud! There's something so fun about the idea of prancing around wrapped in ivy, cocktail in hand.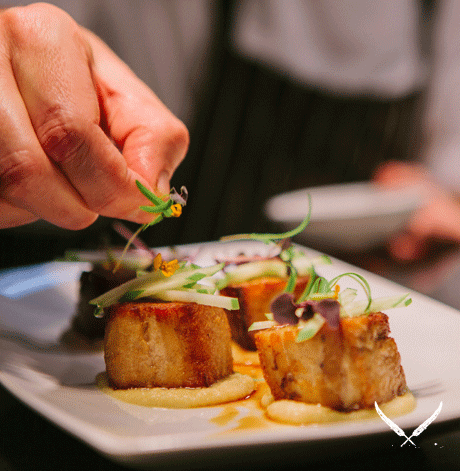 Totally in character, our suave friends over at Spicer's are keeping it understated-cool with a 5-course degustation with matched wines. Hello, sophisticated. Hello, 2014. Bookings are highly recommended for this event.
Keeping the dining theme going, Aria will be serving up a special 3-course menu devised by Matt Moran himself. Hot tip: Another good vantage point for the crackly sky fire (fireworks) everyone loves! Book this one early.
Stoke Bar at Stokehouse Long Recovery Party
New Year's Day is notorious for taking a hard left on to Struggle Street and staying there for the whole day. Because we are Australian, and no strangers to the concept of backing up, Stoke Bar will be facilitating the hair-of-dog strategy with cocktails and their classy-cool brand of casual dining, plus some of Brisbane's best DJs from midday on the 1st of January.
Limes Hotel's Nautical New Years Eve Party
Get nauti with the crew at Limes, and celebrate a new year, rooftop pool style! Unlimited cocktails, craft beers and a whole bunch of prizes for best dressed party lovers will certainly get the evening kick started. Tickets are available through Moshtix.
Alfred & Constance's Biggest House Party
We love the Tiki'd vibe of A&C all year round, so we know they will throw a mean party to see in 2014. Pina Coladas and floral leis all round! Bookings are encouraged and entry is free before 9pm.
Mr Alfredo throws a NYE party! The Valley's pizza 'godfather' will be serving right through till 5am so take a break from the revelry next door, and grab a snack to ensure you can continue on 'til the wee hours of the morning.
Chester Street Kitchen's Street Party
Chester Street are keeping it local and throwing a casual Neighbourhood Party. Open as usual for dinner and drinks, with a special NYE menu created by patron chef Jocelyn Hancock. There's limited seating so bookings are highly recommended.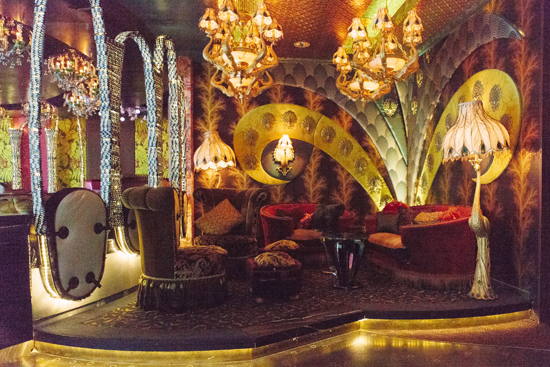 Cloudland's Enchanted Garden Party
Indoor gardens, twinkling lights, and a never ending supply (read: 5 hour package) of bubbles, wine and beer would certainly make us feel enchanted! Book now to enjoy a live band, DJs and captivating roaming performers throughout the night. Book your tickets here.
Emporium Hotel's Champagne & Chandeliers NYE
Celebrating everything sparkly and bubbly is so New Year's appropriate, don't you think? Emporium Hotel will be turning it on in style for their wonderful little soiree to say welcome to 2014. Find more info here.
Image Credits: Daniel Maddock, Spicers, Riverlife, Mr Magoo ICU