Ah, eating. Truly one of life's great pleasures. There are days where we'd even go so far as to say it is the greatest. Clearly, here at TUL we're big (big) fans of food.
But even though food is, quite literally, life, we are genuinely taken aback every time we look at our bank statement and see the actual percentage of our disposable incomes we spend on it (read: basically all). It's a little disturbing. Is it worth it? Of course. But is there a better way? Absolutely.
Thanks to our mates at RACQ and their Dining Rewards program we've found a solution to getting your foodie fix, even when your budget isn't co-operating. If you already have an RACQ membership and you weren't aware of this frankly exquisite life hack, we're about to make your day. If you don't, best pick up RACQ Lifestyle for only $26 (hear us out, it's going to pay for itself very, very soon). Then, simply link your Visa card to your RACQ membership (for free); eat a delicious meal at a participating restaurant and pay with your Visa, and voila! You'll receive 10% cash back–yep, cold, hard cash–automatically on your Visa. It's so easy you don't need to lift a finger–not to mention much less awkward than handing over a voucher!
We told you this was good. Want to know some of our top picks of where to go to take advantage of this epic little deal? Read on, or check out a full list here.

---

Urbane
Little did you know how easy it was to score a discount on some of the most esteemed food in Brisbane. A one-hatted, multi-award winning, fine dining icon, Urbane's refined modern Australian menu fuses classic techniques with inventive, contemporary flair for an off-the-charts dining experience. Have dinner here like it ain't no thang from Wednesday to Saturday and you'll get 10% of it back.

---

The Euro
We couldn't be more stoked that Urbane's sister restaurant, The Euro, is another participating restaurant in the programme, because it's a genuine fave of ours. Enjoy delectable dishes created from local, seasonal produce in a super-chic setting, accompanied by sensational cocktails (it's one of our faves for a reason) and get 10% of your bill back, Monday-Friday for lunch and Monday-Saturday for dinner.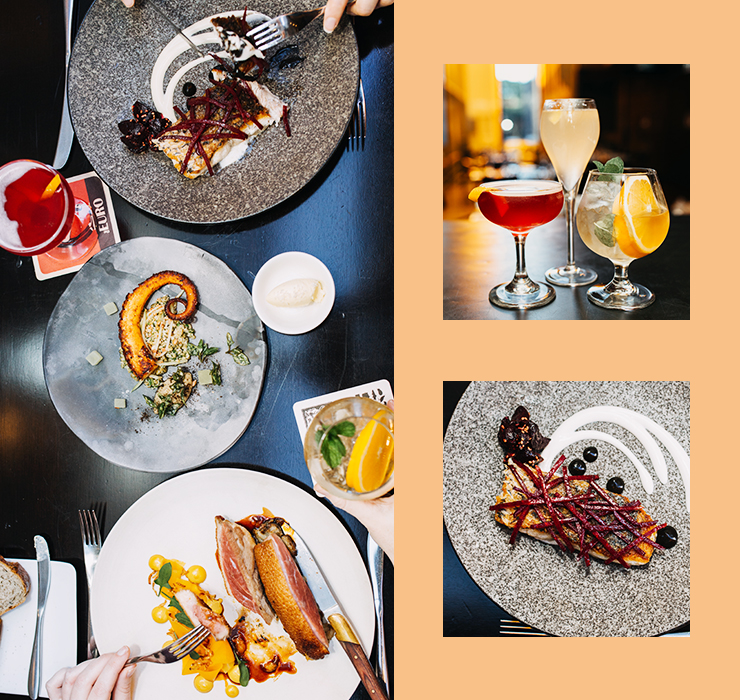 ---

Esquire
Esquire is Brisbane's first three-hatted restaurant, and boy, oh boy, can you tell. With a bold, forward-thinking degustation menu that is dreamed up daily depending on what's fresh at the markets that morning, a riverside meal at Esquire is a truly unique experience. RACQ's Dining Rewards gets you 10% off lunch Tuesday-Friday (which can be between five and seven courses) and dinner Tuesday-Saturday (which can be anything from 12 to 25 courses). Phew! BRB, we're off to make a booking.

---

The Alliance
Like we needed an excuse to frequent what is arguably Brisbane's best pub–but, the fact we can get 10% of our bill back for lunch and dinner, Monday-Saturday, makes a meal at The Alliance in Spring Hill seem like even more of a splendid idea. Their award-winning bistro menu is high-end pub grub at the top of its game, and the gorgeous fit out and extensive drinks menu guarantees a good time, every time.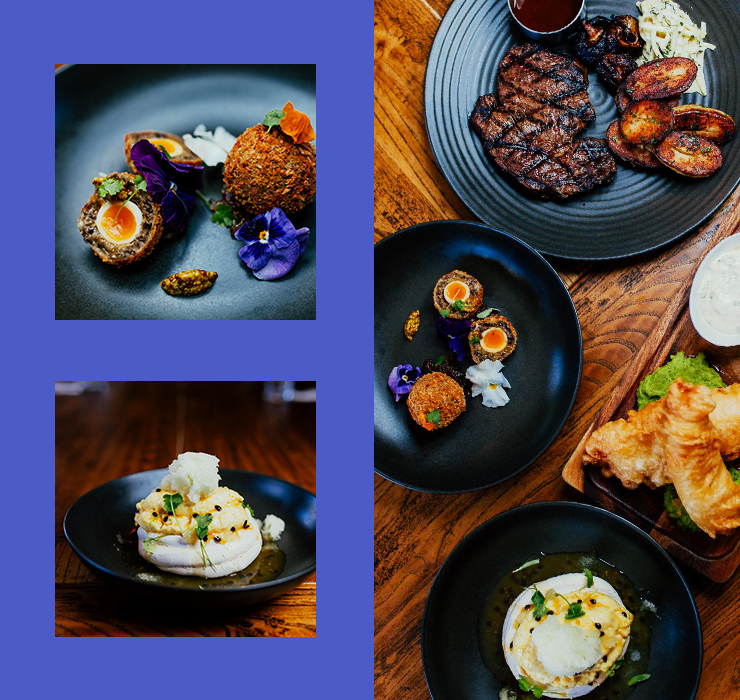 ---

The Yiros Shop
Sometimes it's the simple things that hit the spot: like tender rotisserie meat wrapped in a soft Greek pita, accompanied by juicy tomato, onion, parsley, tzatziki, feta and oregano. Yes, we're talking about yiros, those delectable parcels of deliciousness that are good anywhere, anytime. Luckily, dining at The Yiros Shop's South Brisbane, Fortitude Valley or Cannon Hill locations will get you 10% cash back, 7 days a week.

---

Clayfield Seafood Market
No ordinary fish 'n' chippie, Clayfield Seafood Market is seafood done right. We're talking locally sourced, fresh-not-frozen fish that's boned and filleted on-site, fried in Newstead Brewing Co's Amber Ale beer batter and served with beautiful house-made sauce. As well as loads of gluten-free options, they're also BYO, so you can wash everything down with your cold one of choice. Breakfast, lunch or dinner Monday-Sunday will see you get 10% back each and every time.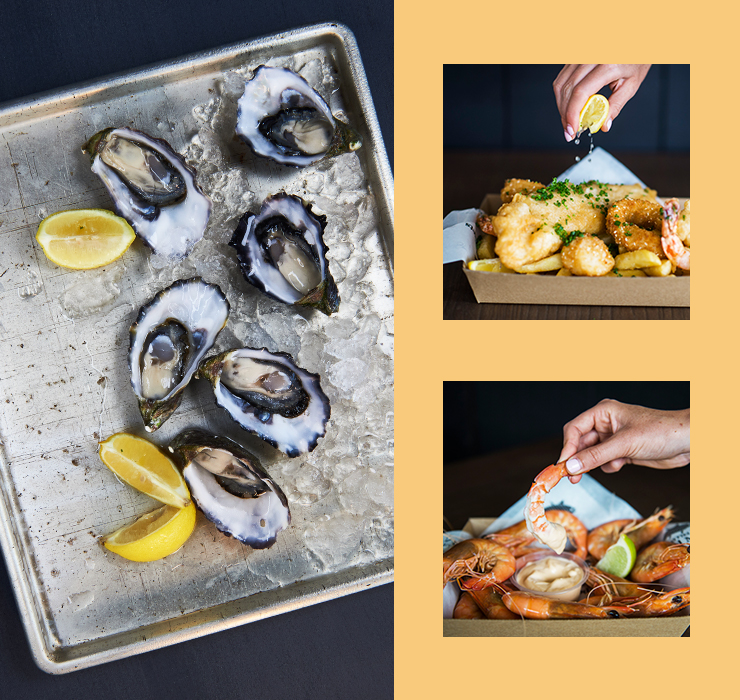 Make sure you check out RACQ for all the participating restaurants, and if you're not a member, grab your Lifestyle membership to get the savings rolling, or keep up with news and deals in real time on their Facebook page.
Editor's note: We've teamed up with RACQ for this article because we're all about scoring those discounts. If you're curious about why we make these partnerships, you can read more about the ins and outs here.