Look back at your mother's wedding album, and it will become immediately obvious that bouquet styles go in and out of fashion just as fast as hemlines and hats do. A spray of baby's breath might have been the finishing touch on the uber-fashionable '70s bride's bouquet, but these days you would be well advised to avoid it (unless of course you're a vintage bride—then you can go to town!). We asked the experts to share their picks of the hottest bouquet trends for 2014.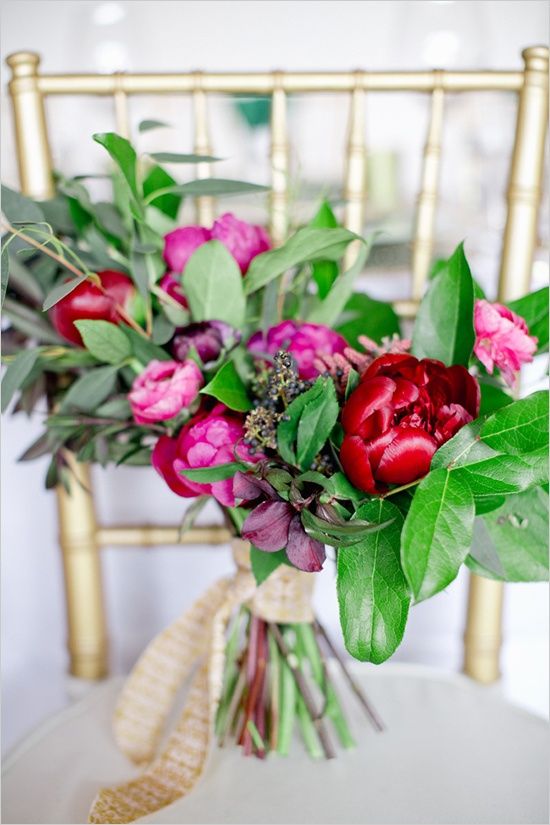 Trend | Informal Florals
All round bloom guru, Susan Williams, from Red Hill's delightful The Butterfly Lounge florist, says this wedding season the biggest floral trend is informality. She says we'll be seeing flowers styled with movement and energy, rather than the stuffy, over-arranged pieces we've seen in the past.
The Butterfly Lounge has been putting this style together for all kinds of celebrations, from black tie weddings to more low key affairs, and it's not just the hand held arrangements that are getting in on the act. Table centerpieces are also going casual, with arrangements styled to look as much as possible like living, growing plants. Different sized vessels are dotted along tables to add to the sense of informality.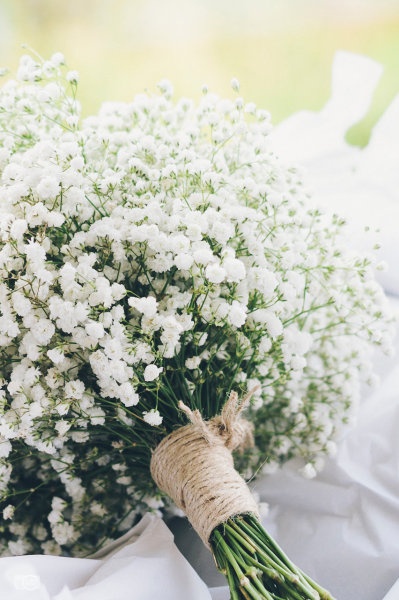 Trend | Ye Olde Bouquets
The Butterfly Lounge have also seen a rise in popularity of 'old fashioned' blooms, like soft fragrant garden roses, hydrangea, baby's breath?and even carnations?when used cleverly, are very hot right now.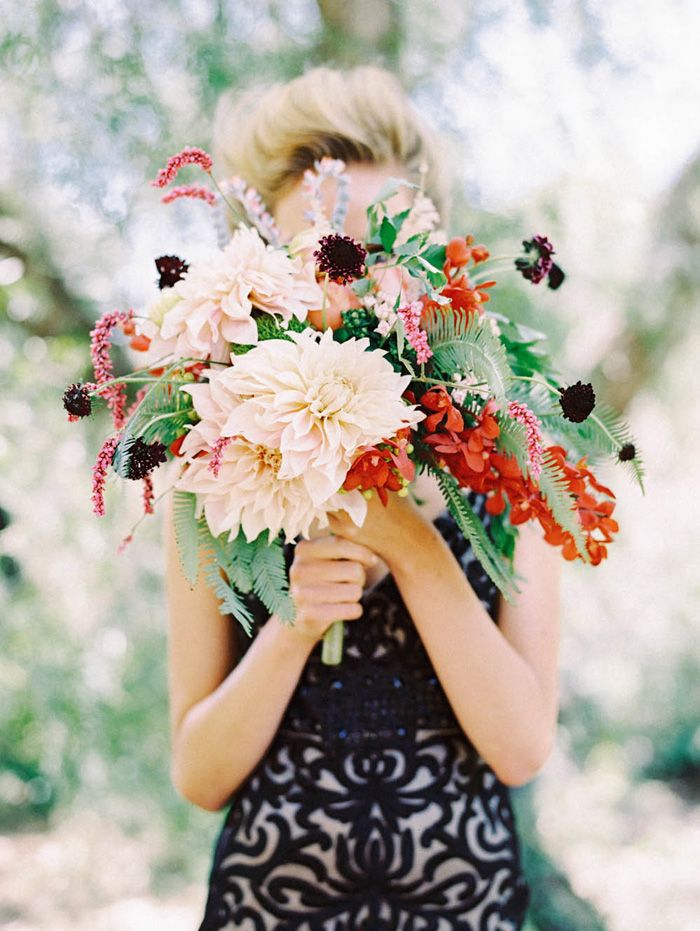 Trend | Natural Foliage
Geraldine Hore of Merthyr Road's Bouquet Boutique says we'll be seeing more and more foliage make its way into bouquets. Think long ivy, delicate ferns, variegated leaves, succulents, herbs, berries, and other natural bric-a-brac. The key to this trend is the element of surprise. The more unusual the plant, the better!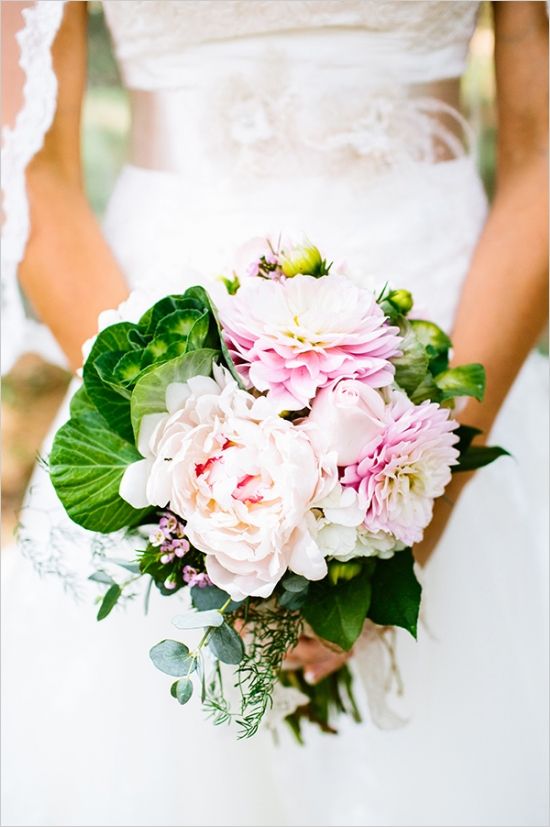 Trend | P is for Peonies
This soft, unstructured bloom has taken over the bouquet scene, and will continue to be a strong trend into 2014. Whether you choose an overflowing bundle in just one shade, a hyper-bright bunch, or go for a more natural cluster of blooms in the same shade family, peonies are indisputably the hottest flower around.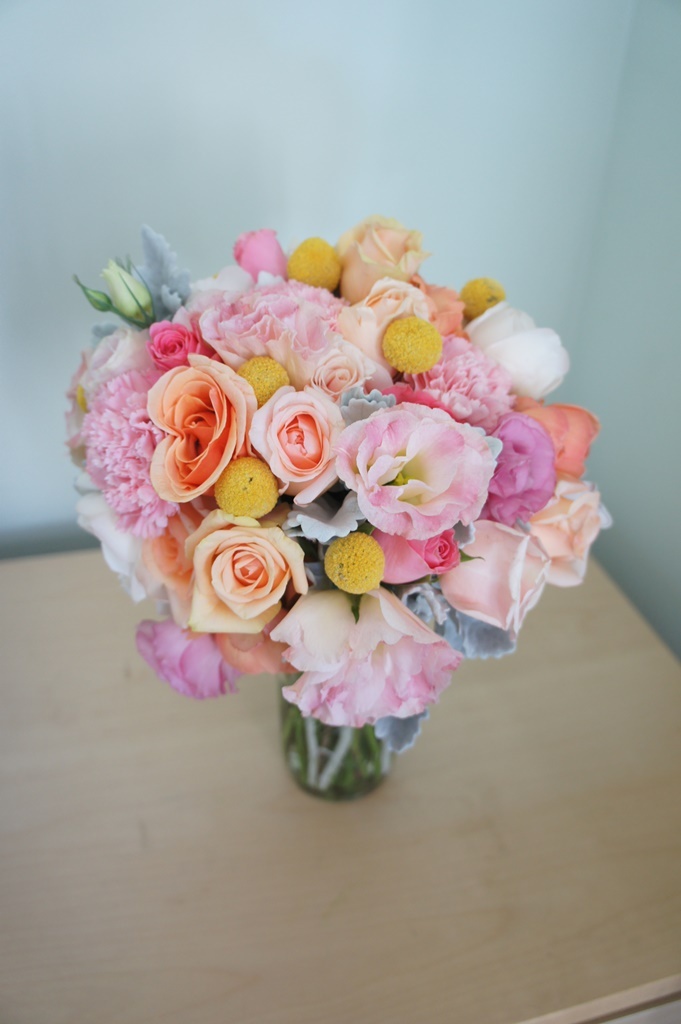 Trend | The New Pastels
Nobody knows what's hot in weddings better than white+white's Director, Danielle White, and right now she says it's all about the new pastels. Bright apricots, lemon yellows, corals, watermelons and oranges have all taken over from pink and cream as colours de jour. Choose these shades in peonies (see above) and you've got yourself a very on-trend posy.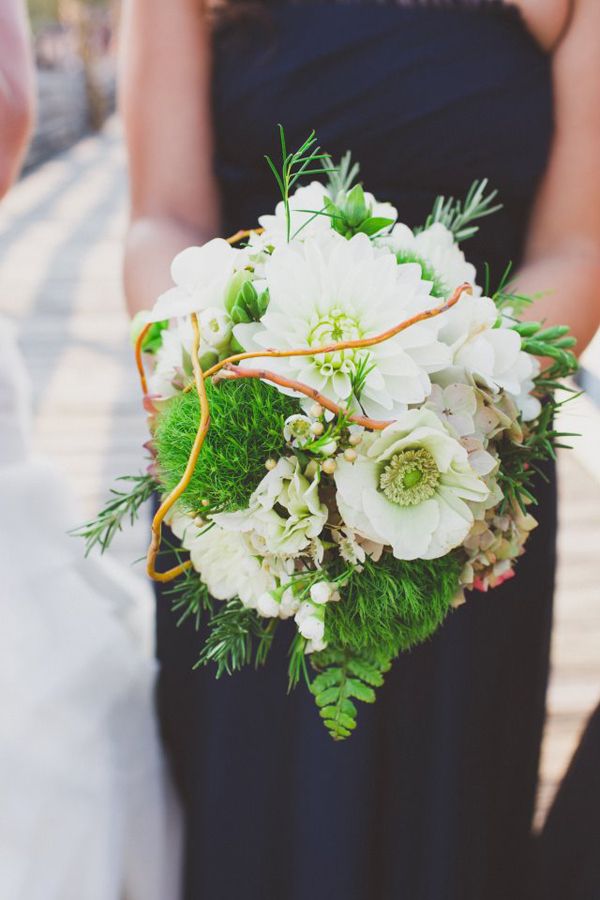 Trend | Super Green
A fresh shock of green looks very clean next to a white dress, and we're seeing more and more brides take up this au naturale trend. Leaves, grass, and green blooms are styled formally to create contrast. This is one for the non-traditional bride.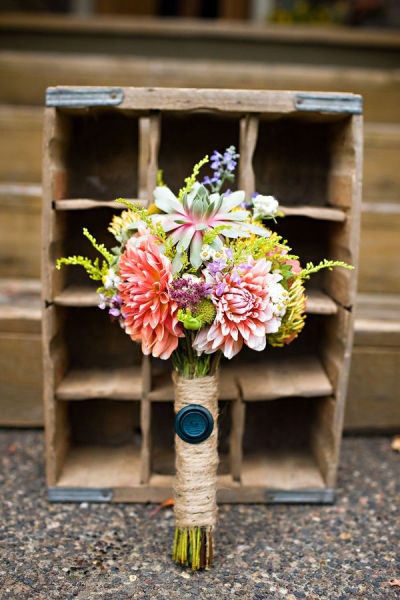 Trend | DIY Bouquet
Brides are becoming increasingly crafty when it comes to wedding styling, opting to create their own arrangements, and the results are often stunning! The rise of the 'hipster' wedding has also seen this trend take hold, with flowers in jars and bottles dotting tabletops, and casual clusters of thrown together 'wild' flowers adding a touch of whimsy to the wedding day.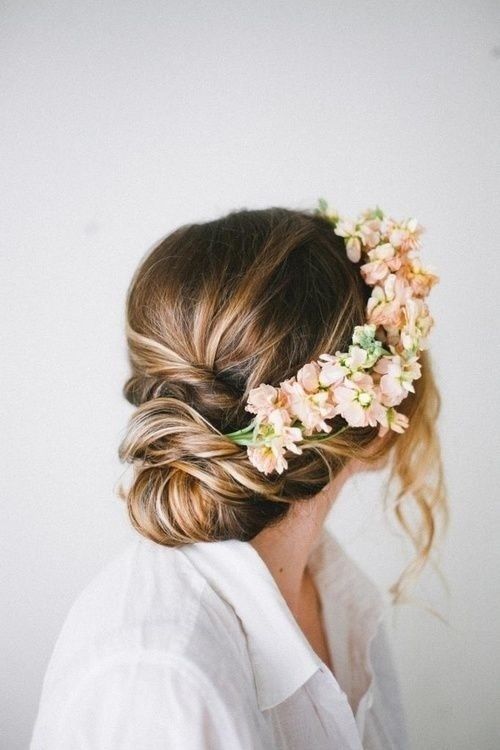 Trend | No Bouquet
Traditionalists, look away now. More and more couples are choosing to forgo the bouquet entirely, donning flower garlands, flower sashes, and parasols, and even carrying wooden words down the aisle, like 'love'. Another take on this trend is the four-legged flower girl (or boy), decorating your canine companion with flowers and letting them take centre stage on the big day.