It's now been over a month since we were thrown into iso, and even the most introverted of us all are starting to crack. Sure, puzzles are fun at first, but after four weeks, we're just about ready to flip the table over and send those puzzle pieces flying across the room. Iso calls for a creative outlet—something to express your emotions and unleash your creativity after all these weeks cooped up inside. And we have just the thing.
We've rounded up eight awesome locally made and delivered projects you can throw yourself into to send those iso blues out the door. Check out the list below, and prepare to get inspired.
Bonnie Hislop's Ceramic Painting Kits
Want some cool new earrings to spice up those work video calls? How about a new serving dish to make dinner-at-home a little more interesting? Bonnie Hislop's got the goods. Pick up some home painting kits with a twist from her online store, and prepare for a fun night in. Create your own customised ceramic cat earrings for the crazy cat lady in your life, or an iced vovo serving dish that will make you crave the real thing. Post your completed masterpiece back to Bonnie, and she'll ensure it's glazed, fired and returned to you within two weeks. Soon enough, your customised cat earrings will be the talk of the town.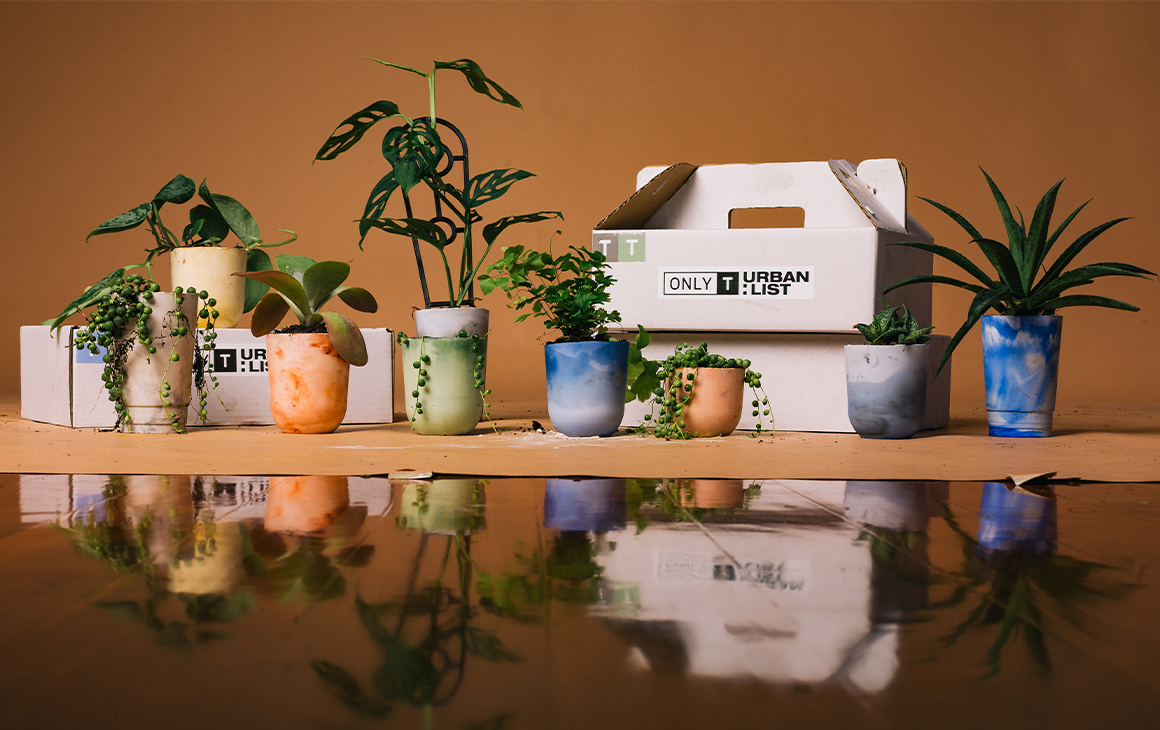 Only T's saniTEA Pot Making Kits
Feel like you're losing your sanity? From the minds behind Only T comes saniTEA, a DIY pot making kit perfect for anyone wanting to get their hands dirty. Choose from a range of colour combos (named after tea flavours, so it's totally on-theme) and have your fully equipped kit shipped right to your door. Jump online for a full set of instructions and kill a couple of hours giving all your cacti new homes. After all, they've been stuck there a whole lot longer than you have.
A Boy Named Aaron's Painted Hearts
When you're stuck at home all day, you tend to get sick of looking at the same décor that's been sitting in your house for the past few years. It may be time for a revamp. Give your walls a makeover by creating your own heart-shaped wall tile with a kit from A Boy Named Aaron. You'll get your own sketching pencils, paintbrushes, and acrylic paint pots, as well as some handy tips if you're looking for inspo. Sometimes, all it takes is something small to really bring a room together.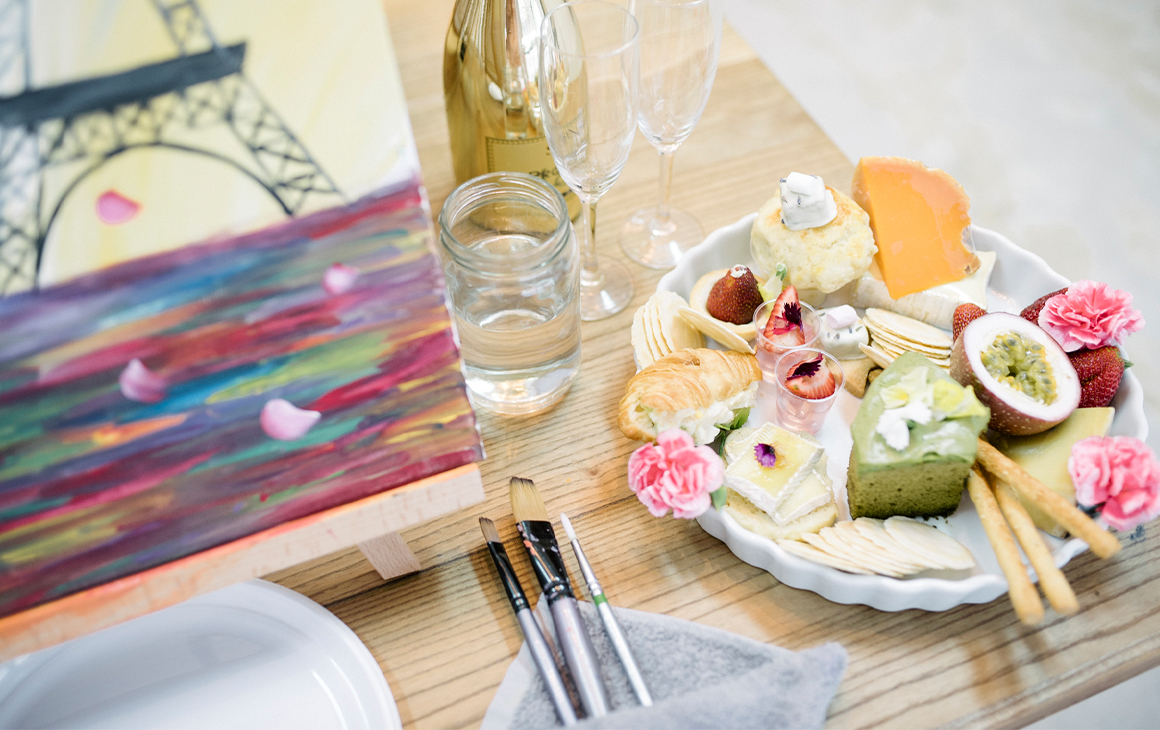 Cork And Chroma's Paint And Sip
Let loose and feel the flow of creativity with a paint and sip class from Cork and Chroma. Choose which painting you want to add your flair to by scrolling through their calendar, and get your art supplies delivered to your door with no shipping fee. Prepare your studio (and your drinks), throw on an apron and you're good to go! They even have sessions suitable for kids—but maybe make them sip on a juice instead.
Montana Art Project Paint Pouring
If you're incapable of painting in straight lines, wine or no wine, try your hand at paint-pouring instead, courtesy of the Montana Art Project. Don't worry, drinks are encouraged here too, but you'll also need a lighter, so prepare for some fun with fire. Painting packs can be delivered to your door in just a few days, so order now for a wild weekend.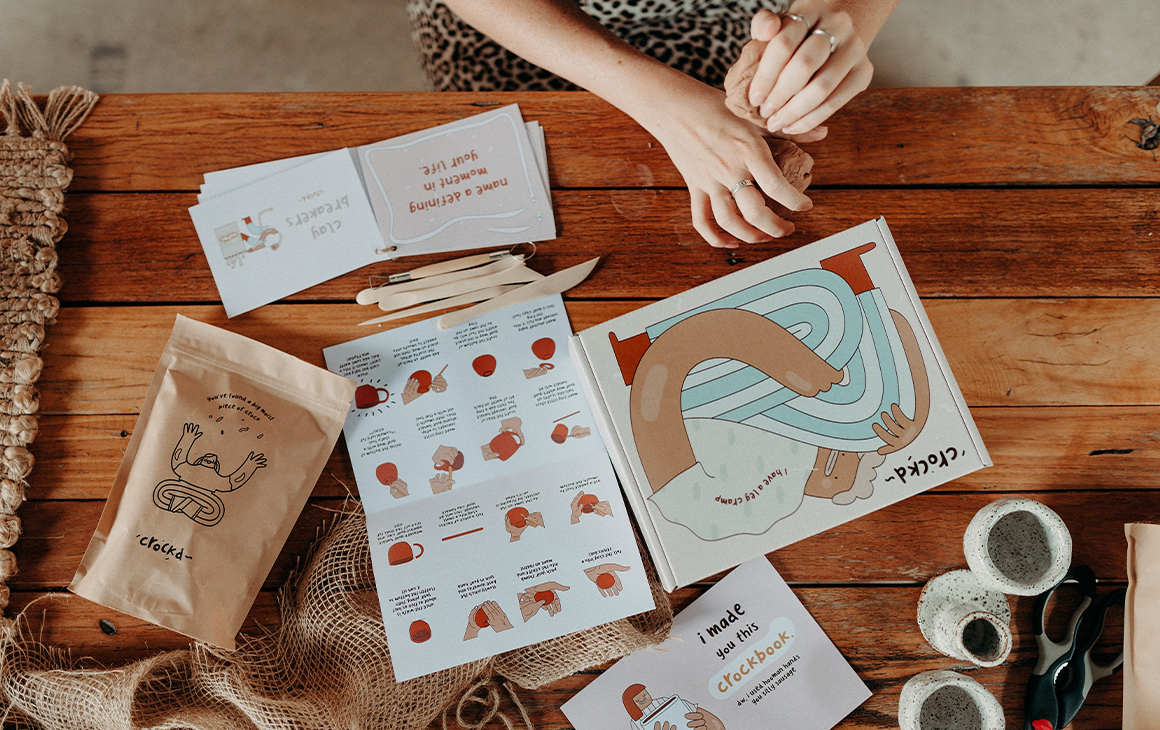 Crock'd DIY Clay Kits
Get Crock'd up in iso with the Gold Coast's very own DIY pottery kits. These Crock'd kits come with everything you need to learn ceramics from the comfort of home, including clay, carving tools, and a set of clay-breakers (think ice breakers, but more on-theme). The finished product will need to be fired to be usable, but don't stress—your clay creation can be left to dry for years before you find an open kiln. Order a kit through their site and prepare to get your hands dirty.
The Craft Parlour's Adult Craft Kits
Feeling crafty? Check out The Craft Parlour for adult craft kits that will make you feel like a kid again. Have a go at embroidery with the cosmic bee kit, or make your own macrame plant hangers to take your garden to new heights. If painting's more your style, pick up a botanical watercolour kit, or paint a planter. They have options for kids as well, so everyone at home can keep themselves entertained. The kits are being released in rounds, so jump on The Craft Parlour Insta page and turn on your notifications. These are sure to sell out fast!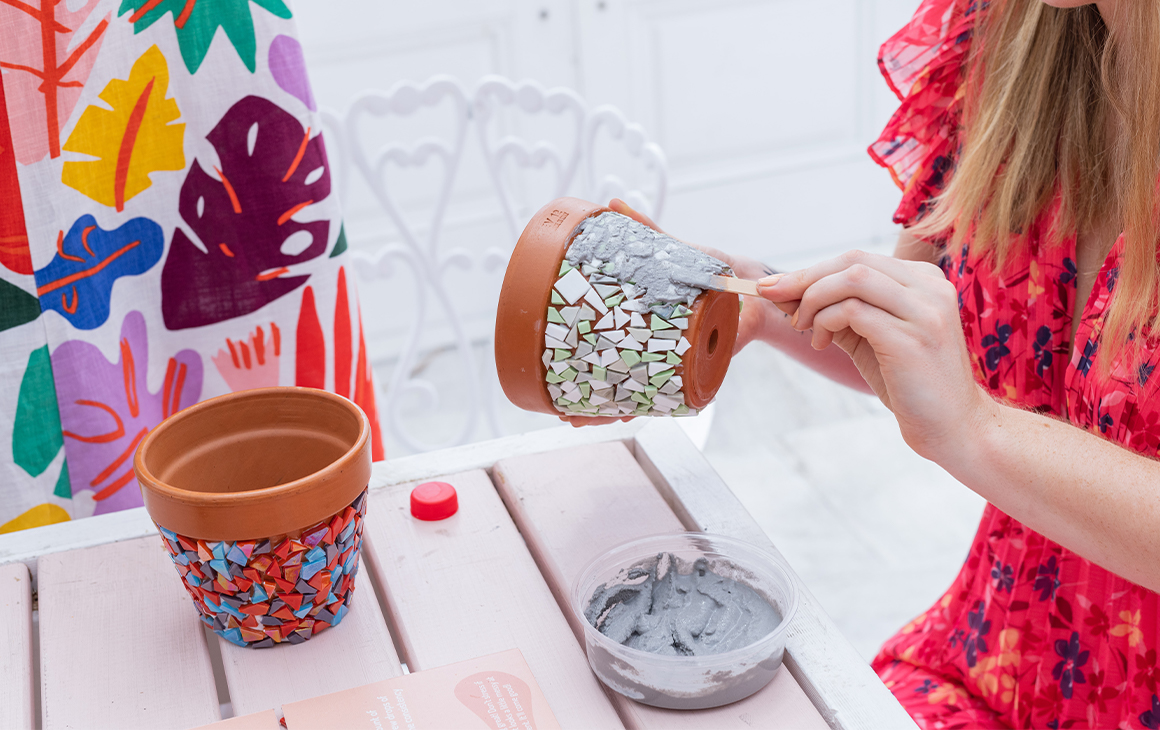 The Dawdle Box's Mosaic Terracotta Pots
Get your craft on by grabbing yourself one of Dawdle's mosaic terracotta pot craft boxes. Inside the box, you'll find everything you need to turn your typical terracotta pot into a work of mosaic art. Choose your tiles and grout, add your kit to your cart and voila! Your box will be delivered in no time. Clear your schedule and prepare for one heck of a crafternoon.
Feeling a little lovelorn in iso? Check out Brisbane's best lockdown date ideas.
Image credit: Bonnie Hislop