What do you do when you find yourself with a closet full of clothes and nothing to wear? You SWOP 'em in West End!
While it may be true that there's no such thing as a free lunch, you can pick up a new pair of shoes for your Friday night out gratis at Brisbane's newest haven for adorable pre-owned clothing.
Modeled on the genius premise of America's Buffalo Exchanges — where people trade the clothes they've fallen out of love with for things they actually want to wear — SWOP is a sustainable fashion hub where the racks are curated with all the care of other great quality vintage collections, minus the eye-popping price tags.
Intrepid eco-preneurs Brigid and Bethany set up SWOP as an affordable style haven that mines local reserves for its top-notch stock rather than shipping sacks of thrifted garments from overseas. Now housed in the cool concrete interior of the old Peter's Ice Cream Factory, it's quickly become a popular destination for hip boys and girls looking to refresh their sartorial karma by buying, selling, and trading rad vintage and modern gear.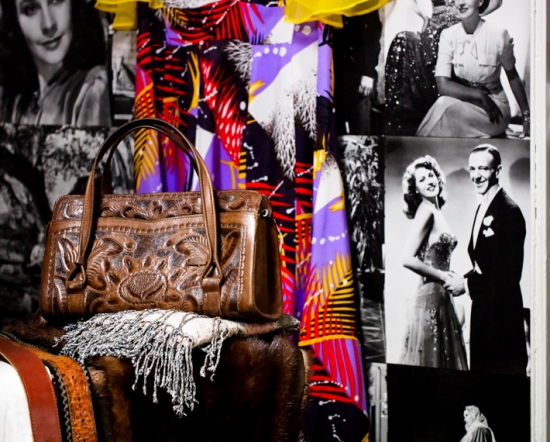 How it works:
When you bring a pile of old favourites to SWOP's sorting tables on a Friday (buying day!) Brigid or Bethany will chose the best, gently worn pieces and make you an offer for either 25% of the sale price in cold, hard cash or store credit at 50%. Basically, you can either walk away richer or choose to swap your proceeds for any of the great pieces hanging about in store. With average prices ranging from $10 to $80, you're sure to get a whole lot of sartorial bang for your bucks.
And if any of your treasures aren't quite up to SWOP's standards, the ladies will be happy to donate them to charity on your behalf, saving you that extra trip to the op shop.
SWOP
Where: Factory 1, 93 Boundary Street, West End
Phone: 0421 414 475
Open: Wednesday to Friday 10:00 am to 6:00 pm, Saturday to Sunday 9:00 am to 3:00 pm
TUL Note: Catherine is a Brisbane-based blogger and purveyor of neo-traditional food, craft, and home-styling wares at The Spring Shop. For more recipes, DIY projects, style tips, and notes from around town, you can follow her at The Spring Blog.