Anything that keeps our hands busy and our minds off the fact that we're slowly going iso-mad is a good thing these days, especially when it gets us some fancy new homewares into the bargain. So when we heard about Dawdle's crafty kits, we cleared our weekend in preparation for some serious hands-on activity time (ok, so our weekend was already clear, but we can dream).
Dawdle's mosaic terracotta pot craft boxes are filled with everything you need to decorate four mini terracotta pots with a colourful mosaic. And now that you're gardening to fill your time, those pots will come in mighty handy, right?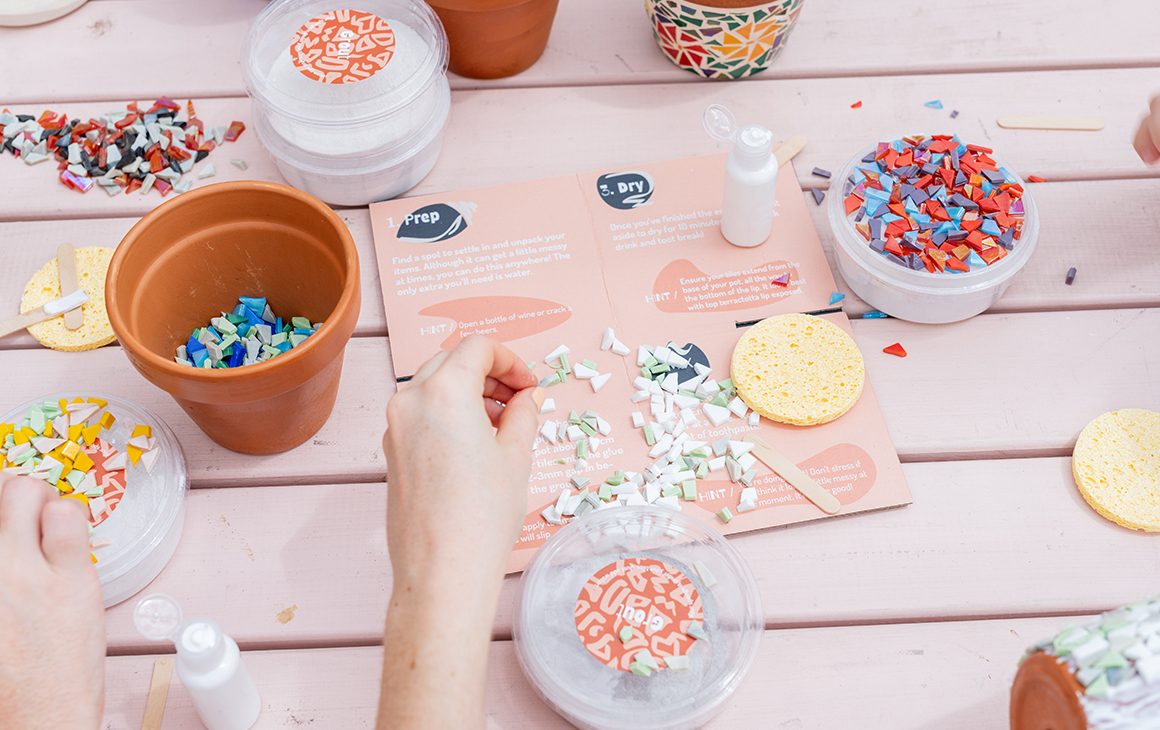 When you order, you can decide on a colour palette for your tiles and grouting, and each pot can have an individual palette. The boxes are designed for a couple of people, but if you don't have housemates to get crafty with, we're all for spending an afternoon decorating all four pots on your own—or perhaps a virtual craft-ernoon?
Check out the boxes and order on Dawdle's website for Australia-wide delivery (or you can opt for pick up if you live in Brisbane). We hear they're also preparing to launch satin flower crown and marbled scrunchy kits soon, so stay tuned.
If crafts are life right now, check out these DIY clay mug kits you can get delivered.
Image credit: Supplied