The Great Australian Beer Spectacular is Australia's undefeated champion of beer festivals. Our patriotic clapback to Oktoberfest, GABS features the crafty brewing power of Australia and New Zealand's best breweries, and this year it will be held in Brisbane for the first time. Ever.
Staking out South Brisbane's Convention Centre, GABS brings the finest of Australian brewing to one central location for a sudsy event to celebrate and indulge in the cutting edge of the craft—so it makes sense they're setting up in one of Brisbane's largest public spaces.
Pushing the boundaries of brewing beyond their natural limit, this year brews will feature some far out core ingredients including wine, hemp, popcorn, pho and green ants as the brewers collaborate with teahouses, gin distilleries, even an American BBQ smokehouse. More than 120 custom beers, made especially for the festival, will also be available so it's perfect if you're chasing an utterly unique jug.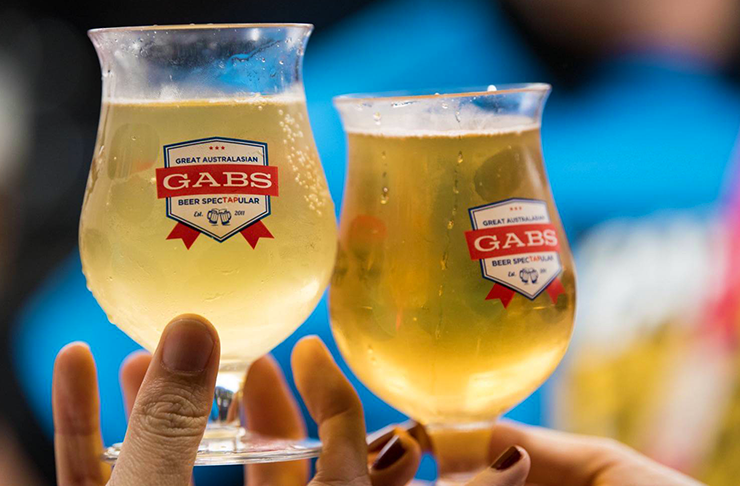 Besides beers there will also be a tonne of other attractions including a fleet of food trucks (eating ain't cheating) and entertainment courtesy of the Little Creatures House of Fun (where punters can get involved with card games, mini golf, and hay bale bowling), Stomping Ground's silent disco, Mountain Goat Trail's scavenger hunt, BentSpoke's Roller Racing Derby, and a walloping Balta Tiñata to take a swing at.
Naturally, this is an 18+ event so hire a sitter. Click through for more details.
The details
What: Great Australian Beer Spectacular
When: Saturday 27 April
Where: Brisbane Convention Centre
Tickets: $43, available here.
Image credit: provided