An inner-city temple that bows down to meat? Is it any surprise we couldn't wait to check this one out?
Tucked into the new M&A precinct in the Fortitude Valley, Mighty Mighty Cue and Brew's offering of American fare is some of the most authentic and moreish we've come across in Brisbane.
The menu, which includes such classic Americana as corn with maple butter, jambalaya (albeit a slightly nouveau duck version), and prawn and clam chowder, is like a tasty trip to the South. When you add the varied selection of American beers on offer to the mix (they've got brews hailing from Boston, Brooklyn, and Cali) you get one thoroughly authentic meal.
Being the total suckers for wings that we are (like, big time) we had to try the mighty mighty hot wings. They were nicely spicy and went down a treat with our Brooklyn Brown Ales. And the jalapeno corn bread, combining two of our favourite things in the whole world—jalapenos and corn bread—was just the thing to accompany.
Then we hit the ribs. For comparative purposes, obviously, we had to try both the beef and the lamb. The beef was short-ribbed, smoked and glazed, and came with sweet potato fries. The lamb ribs were slow-cooked in cola and came with a pickled peach relish. Both were perfectly cooked and totally to-die-for.
If meat's not your thing, Mighty Mighty offer a vegetarian special that they promise to serve with the same flavour punch and American grunt as the rest of the food.
Stuffed as we were, the dessert menu, which features some desirable dishes like the S'more ice cream sundae with maple ketchup and pie crust crumble, the salted maple whoopee pie with sweet corn ice cream, and the apple pecan pie with pecan butter ice cream, was calling.
We got our Twin Peaks on and ordered the sour cherry pie with doughnut ice cream. Agent Dale Cooper would have approved.
Mighty Mighty is open 7 days a week for lunch until late. For all the details click here.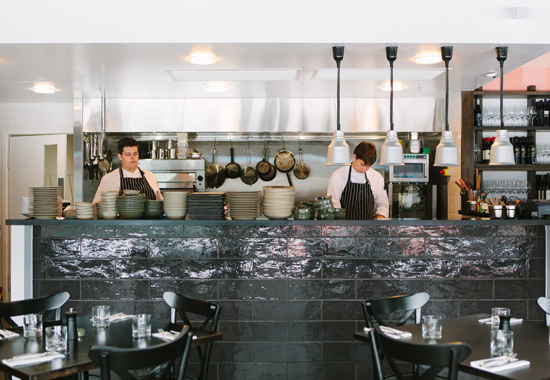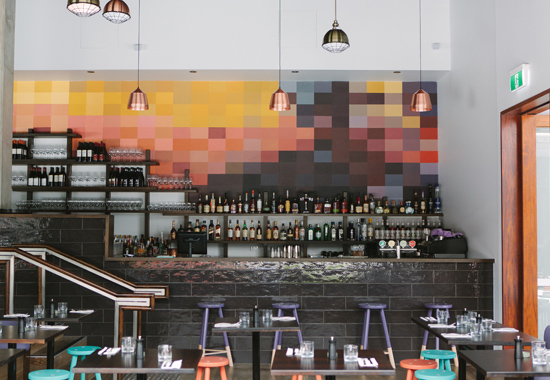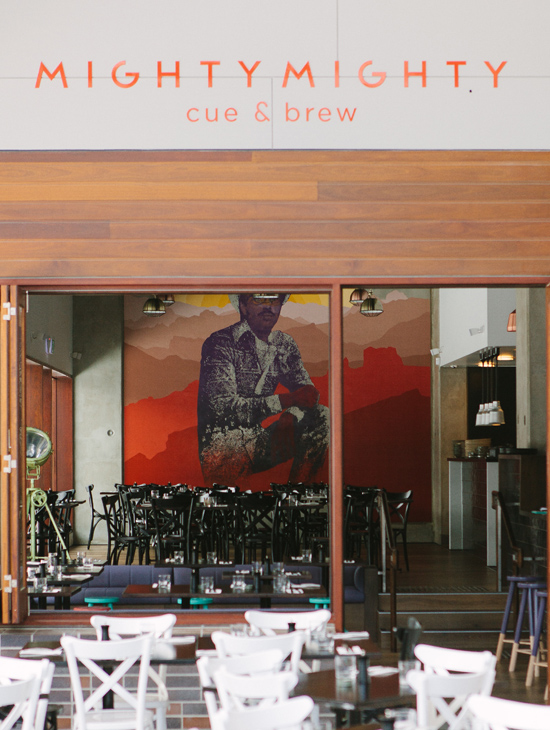 Image credit: Daniel Maddock, Lifestyle