A 50 metre chimney, the last remnant of the Newmarket Brickworks, is the guiding point on the horizon leading you directly to Alderley's The Tiller Coffee.
The industrial theme continues as you walk up behind the battered orange shipping container which, inside, has been transformed into a quaint coffee bar proudly displaying a teal La Marzocco machine.
And the Tiller is fast becoming a favourite with local businesses, regular patrons, and curious drivers by.
Owners Charlie and Chris are dedicated to providing speciality coffee and quality, crafted products while creating a friendly, community-focused vibe.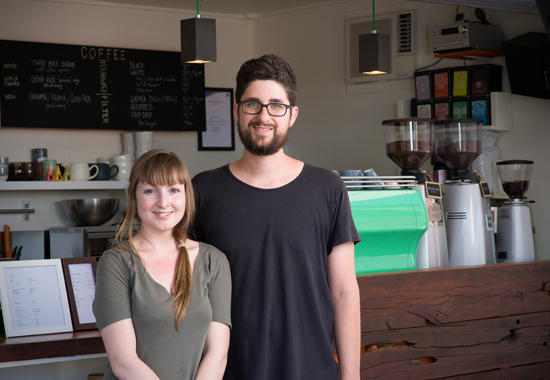 And they certainly put theory into practice as regulars are greeted like old friends, and new faces welcomed warmly into the fold.
Open only a few short weeks, the couple serve their house blend created by Wolff Coffee Roasters. Named Three Mile Scrub, it pays homage to Newmarket's former moniker and is based on a Kenyan grown bean.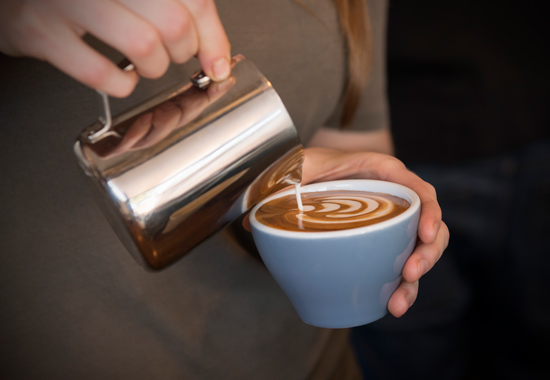 If coffee is not your thing, there are plenty of other options — teas, hot chocolate, milkshakes, and bottled juices.
Pastries and snacks are currently supplied by neighbour, Crust & Co. (read our verdict here) but the team have just launched their menu which includes ginger bircher muesli, cheese toast (mini baked Brie on sourdough with a spiced plum jam) and croissants with prosciutto, camembert, chilli jam.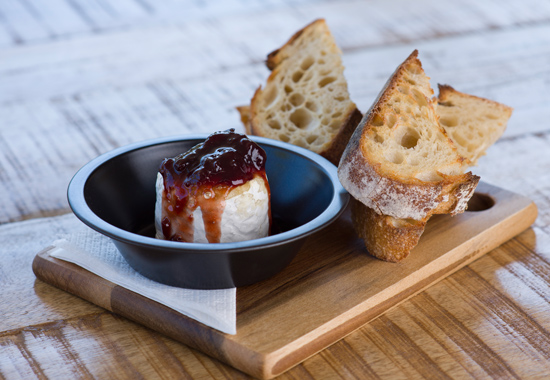 The small courtyard offers plenty of seating options —- you can squat down on a cushioned milk crate, perch high on bar stools overlooking the road, or relax at the large wooden table that takes centre stage.
The Tiller Coffee is open Monday to- Friday,: 6:30am to 2:30pm, and Saturday from: 7:00am to 12:00pm.
If you can't last the weekend, why not take a piece of Tiller home with you from their range of hand-made chocolates from Bahen & Co., homemade dukkah, coffee, and tea?
Image credits: Megan Popelier