By the time Friday drinks time rolls around, it can be tough to muster the energy to get your butt off the couch and out and about in our fair Brisbane.
The drinks session in question needs to be more appealing than, say, a Game of Thrones marathon and a family block of Kit Kat, and, frankly, that's a hard sell for even the coolest bar. But we think we've found a worthy contender to your choc-fuelled TV marathon for a Friday drinks location at Iceworks, up there on the hill in Paddington.
Just a hop, skip and slightly boozy jump from the on-the-up strip of Caxton Street, or 'Relaxton' Street, as various tastemakers are now calling it (Brewski, Statler & Waldorf, and Lefty's, we're looking at you), Iceworks can help you out at either end of the weekend, really.
Fridays are Francophile (it's French for French) at Iceworks with their Oh La La Fridays session.
Dust that beret off (not really, this is a joke), grab a group of willing participants (preferably your friends) and head to Iceworks from 4-7pm for $1 shucked oysters and Frenchy tipples like St-Germaine carafes, Kronenberg, and Moet & Chandon bottles.
Then, once you've cured the hangover with some late Saturday or Sunday brunch, why not take yourself back to the scene of the crime for a good ol' Sunday session with their Cider Sundays event?
Live music, cider (obvs) in the form of very respectably priced Kopparberg cider jugs and make-your-own duck pancakes for the seriously decent price of $12. If nothing else appeals to you (are you crazy? Did you read the part about the $1 oysters?) then the duck pancakes surely will.
So, that's your weekend sorted. Don't say we never do anything for you, Brisbane.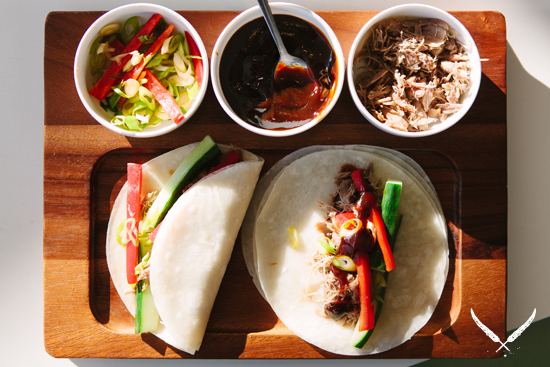 Image Credits: Daniel Maddock
TUL Note: Today's List Love post is proudly sponsored by Iceworks and endorsed by The Urban List. Our sponsored posts will never be a secret - the List Love seal will be stamped on any sponsored material you see on the site. Thank you for supporting the sponsors who make The Urban List possible.