If you're feeling a little uninspired by the likes of a sweaty Christmas in Australia, then you'll want to read this. We've compiled this list of the best Christmas markets from across the globe and if this doesn't get rid of your inner Grinch, then nothing will. That's right, we're talking legit winter wonderlands filled with snow, lights, mulled wine and carols.
From Europe to America, and even Asia, we're welcoming in the silly season with some truly envious Christmas getaways.
Bath Christmas Market
England
Get ready to bathe in all the glory that is the Bath Christmas Markets. This one features oh-so Christmassy twinkling chalets spread throughout the Georgian streets of Bath. They've packed the place with handmade and local Christmas gift ideas so good even the Grinch couldn't resist. Set against the historic town of Abbey, the stalls are found in super cute wooden huts selling the best the UK has to offer. This year it runs from 28 November to 15 December.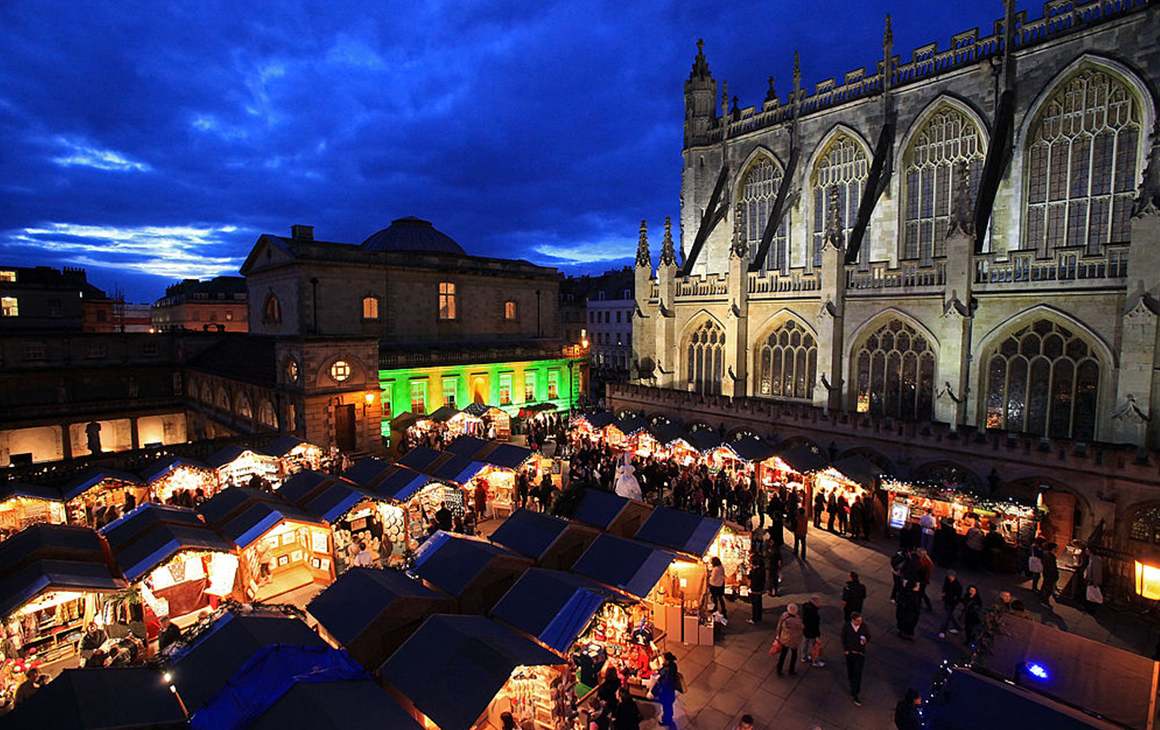 Winterfest Christmas Markets
Hong Kong
Fair warning; this one is ridiculously cool. In Hong Kong, bigger is always better—and these markets are no exception. Literally set on an island, expect panoramic views over the city and twinkling lights everywhere. On Lantau Island, you can pick up almost anything from the multitude of stalls, or even venture to the Hong Kong Disneyland market where every kid's dream comes true (fake snow included). Check it out from 1 December to 1 January.
Christkindlesmarkt
Germany
This one's an old classic—we're talking Jingle Bells and It's a Wonderful Life kind of classic. The Nuremberg Christkindlesmarkt is one of the most famous (and oldest) Christmas markets in the world—when you think of Christmas—you're definitely picturing this. The scents of mulled wine, rum punch, roasted almonds and gingerbread fill the air while you peruse the adorable stalls. You can catch all the Christmas feel-good vibes from 29 November to 24 December.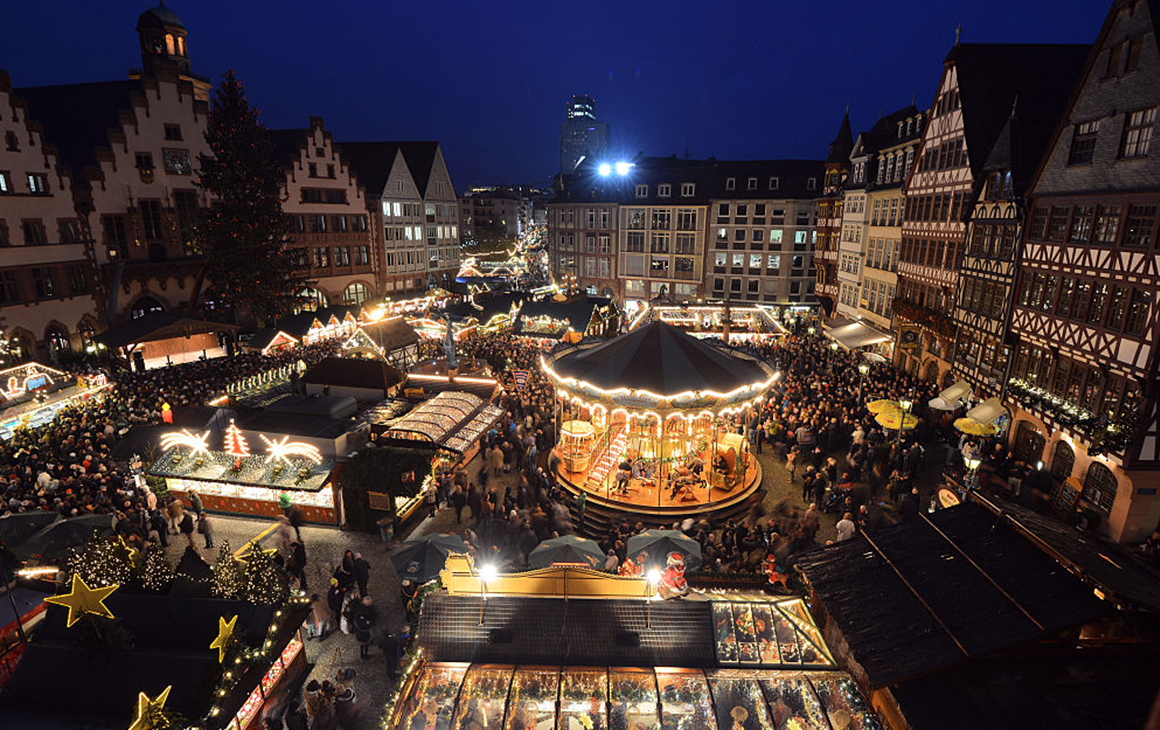 Old Town Square & Wenceslas Square
Czech Republic
Prague is so Christmas crazy they needed two markets. And they're both next level. They're only a few minutes' walk from one another so you can easily tick them off in an afternoon and you'll want to—there's pilsner galore and traditional food happening everyday. It runs from 30 November to 6 January so there's plenty of time to soak of those Christmas feels.
Harbour Christmas Market
Germany
The Harbour Christmas Market in Cologne is set against the picturesque Rhine River that brings a little seaside saltiness to the silly season. Famous for their cute gingerbread house-style huts, this market stocks up on all the goods—picture decorations, nutcrackers and even fish. It runs from 22 November until 23 December.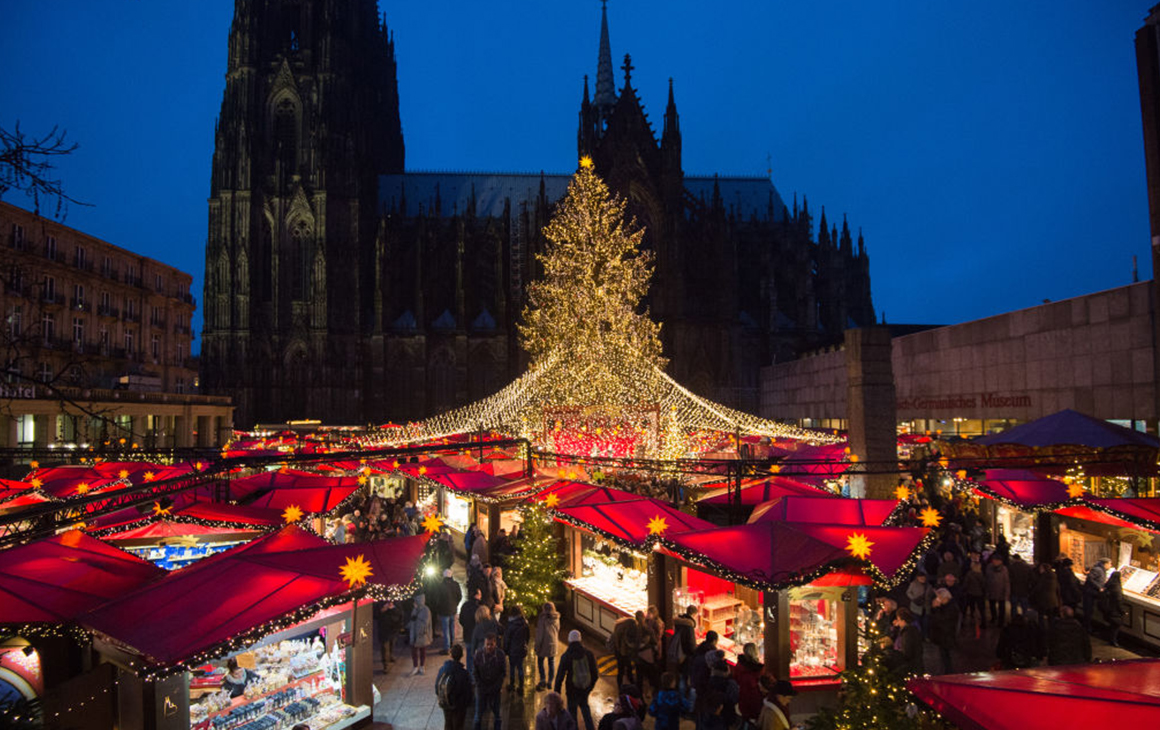 Hyde Park Winter Wonderland
England
Assuming you're an Aussie, you're probably bypassing London on your way to, well, any other place in Europe. Cue Hyde Park Winter Wonderland. This is where you'll find the UK's biggest ice rink, a circus and allllll of the foodie stalls.
Dresden Striezelmarkt
Germany
This one is world famous for a reason guys and that reason has a lot to do with the fact that it breaks records year on year. It's Germany's oldest market and that means you'll be in for all the traditional treats—cakes, mulled wine, music and markets. The Dresden Striezelmarkt runs from 27 November to 24 December.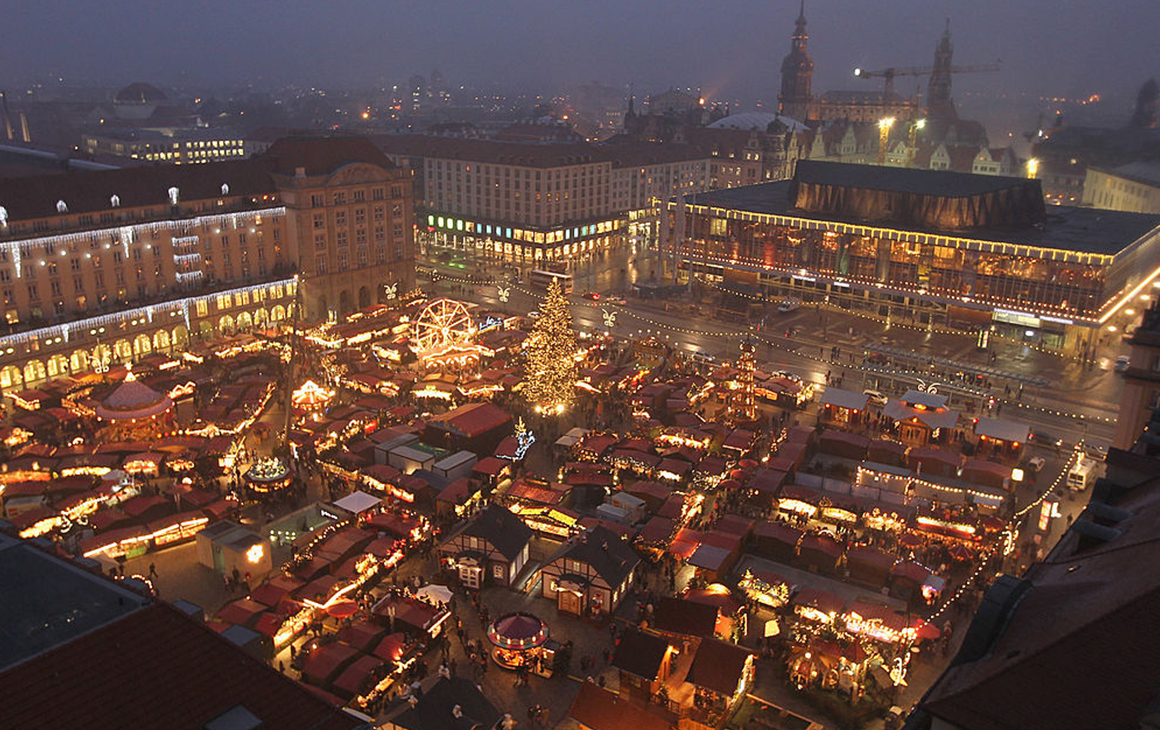 Viennese Christmas Market
Austria
You could call the Vienna Christmas Market the O.G. Seriously, this one has been around since before time, and by that we mean 1298. Yep, we'll just let that sink in for a second. It's safe to say these guys have the whole Christmas market thing down and once you're done diving into the boozy punch and scoffing a traditional Austrian sausage, take a spin on the huge ice rink. Catch all the Christmas goodness from 15 November to 26 December.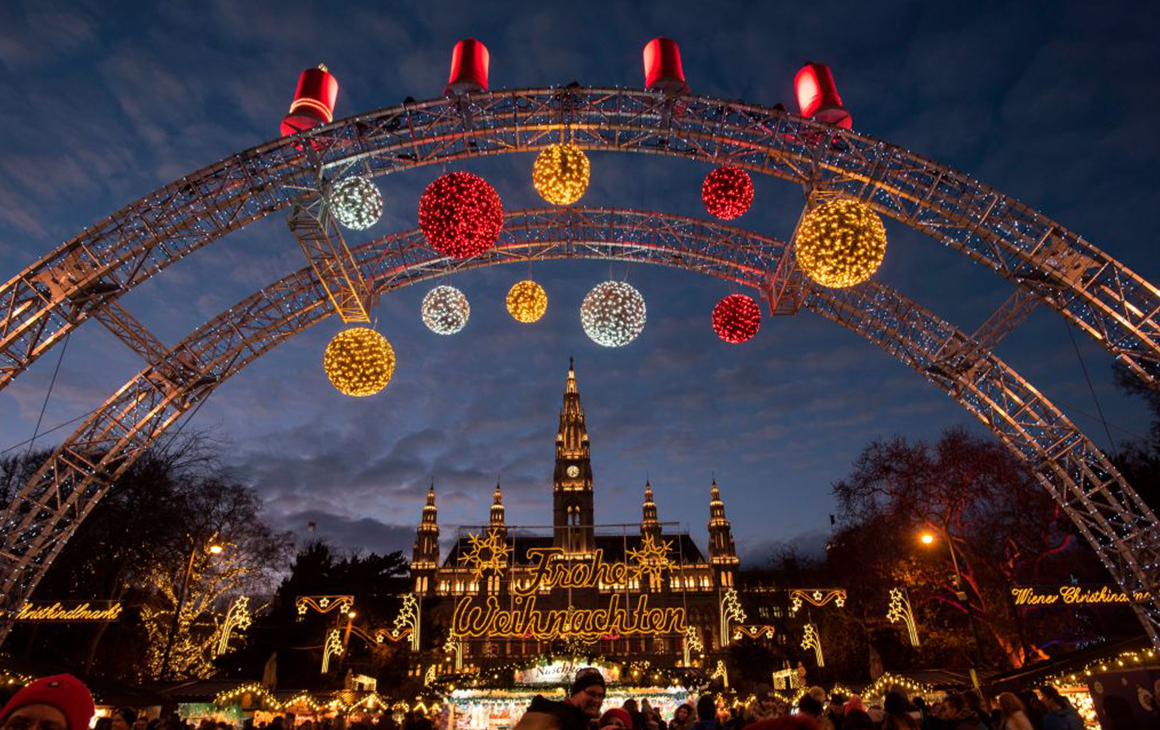 Christkindelsmärik
France
While we're not too sure how to pronounce this one but the Christkindelsmärik market sure looks like a good one. It's one of the biggest Christmas markets in France with 300 stalls. With the city so close to Germany and Switzerland boarders, cultures clash in all the yummiest ways. Chow down on spiced bread-shaped little men (grittibaenz), fish quenelles (oval shaped dumplings) and the best for last—wine. They're open 22 November to 24 December.
Toronto Christmas Market
Canada
Alright, so Europe is cool and all but have you been to Canada? Well, lucky for you, our favourite maple loving nation hosts a doozy market every single year. In Toronto's Distillery District you can find loads of wooden stalls set against cobblestoned streets that'll make it a bit tricky (read: downright impossible) to navigate your way back to your hotel after a few drinks. There's even a life-sized gingerbread house and Canada's favourite Christmas calorie contributor—poutine. You can enjoy this beauty from 14 November to 22 December.
Meanwhile, if warmer weather is your thing, check out these stunning hidden beaches.
Image credit: Joe Klamar, Frank Bienewald, Sean Gallup, Thomas Lohnes, Matt Cardy/Getty Images