The annual event when the world's biggest, freshest and best beauty brands come together in New York City for one mammoth weekend to celebrate all things beauty, Beautycon is a cult movement just as much as it is a 'trade' event.
From workshops to talks, jaw-dropping displays and q&a's with some seriously high profile individuals (Cardi B was just one of the keynote speakers) and getting your hands on exclusive merch, Beautycon is the place where brands bring bulk BDE to influence and inspire the latest looks.
Attendees brought their A-game this year, showcasing not only the hottest trends for SS 2019 but the rise of individuality and the unique self. These are the three trends that rocked Beautycon 2019.
Silver Strands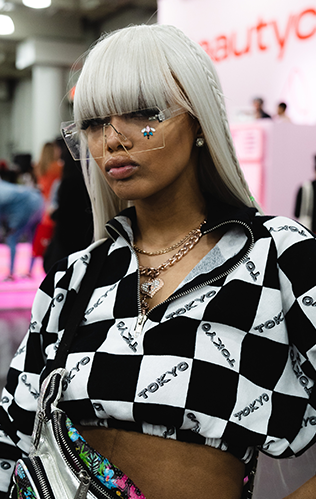 A breakout look from the A/W '20 runways, grey hair has had a revamp. From glosses and temporary tints to full blown commitment to the grey, everyone from Winnie Harlow and Cara Delevigne have been seen rocking a glossy grey hue.
Get the look: Lunar Tides Temporary Hair Colour in Silver Lining
Washed Out Neon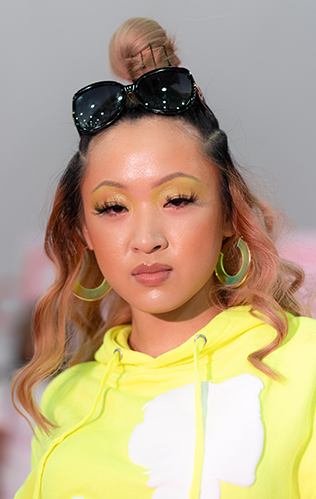 Neon's not even close to being out of the spotlight, so if you thought you'd be getting a reprieve; guess again. This time though, think clashes of saturated colour paired with faded out hues—a bold hair hue with a gentle wash of colour over the eyes will keep this trend feeling fresh.
Get the look: MAC Cosmetics Eye Shadow in Shock Factor
Spring Pastels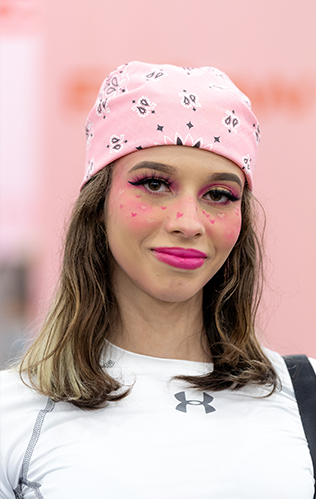 While we prepare for cooler weather, the northern hemisphere is gearing up for spring, so naturally pastel hues in every colour were everywhere. To avoid looking too polished, try gentle washes of one colour (pastel pink or lilac) across lids and cheeks, then simply finished off with a generous slick of mascara and a clear lip gloss.
Get the look: Nomad Cosmetics Holographic Illuminator in Ko Pha Ngan Moonlight
Image credit: Beautycon; Matthew Reyes via Unsplash