What goes hand in hand with a weekend session in the sunshine? A heaping plate of tasty-as-hell nachos, that's what!
Anyone can throw together a basic version of this Tex-Mex staple, but layer it with love, spice, and a touch of creativity and you'll win us over any day.
Here's our pick of seven of the best nachos on the Gold Coast, where there's nary a soggy corn chip in sight.
JR's Smokehouse Barbecue | Barbecue Volcano Nachos
Vegos look away, 'cause this joint is a meat lover's utopia. Follow your nose to the wafting aromas of meat slow-cooking on the wood-fired BBQ pit, and order the nachos topped with smoked brisket pit chilli, pulled pork pinto beans, cheese, house made salsa, sour cream, and jalapenos. Open Thursdays to Sundays from 5pm in the retro Sunhouse Surf shop, if you're yet to hit up JR's Smokehouse, late-arvo Sunday sessions are your best best for the full experience, or tightarses will love Thursdays when this plate of spicy goodness is on special for just 10 bucks. Get some!
Where: Sunhouse Surf, 41 McLean Street, Coolangatta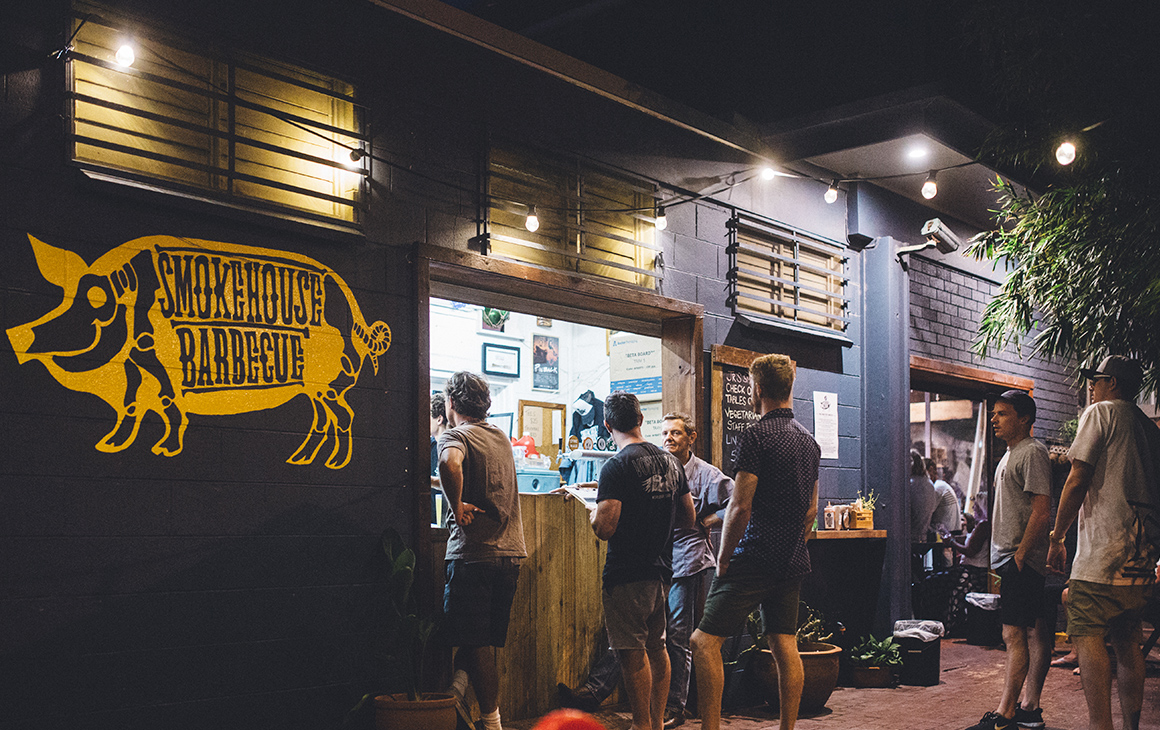 Little Mermaid | Pulled Pork Nachos
Taking the prize for some of the best nachos on the Gold Coast, Little Mermaid has put their own spin on this Mexican classic and has absolutely nailed it. A drool-worthy flavour explosion loaded with pulled pork and topped with fresh guac, sour cream, and cheesy goodness. So good in fact, you're not going to want to share.
Where: Corner Sunbrite Avenue and Gold Coast Highway, Mermaid Beach
House of Brews | Mexican Beef Nachos
You can count on a rockin' American joint to know a thing or two about Tex-Mex eats. House of Brews is no ordinary Orchid Avenue establishment, with plenty more character than most. Their menu is loaded with soul-satisfying burgers, fajitas, ribs, and buffalo wings, but the nachos with Mexican beef and cheese sauce should be your go-to share plate when washed down with any one of their 32 craft brews on tap. Or the bong cocktail… there's always House of Brews' cheeky Purple Haze that's guaranteed to give you the munchies.
Where: 17 Orchid Avenue, Surfers Paradise
Fiery Deli | Venezuelan Nachos
Fiery Deli transports us further south of the border, to Venezuela to be precise. We love that these guys literally sailed their way to our shores to bring us authentic South American street eats. Serving up some of the best nachos on the Gold Coast (meat, vegetarian, and vegan options all catered for), you'll find their bricks and mortar store in Burleigh Heads, or hunt down their red and yellow food truck plying the local truck round ups and markets. If your stomach is really growling, we also recommend chowing down on one of Fiery Deli's signature arepas—a stuffed cornmeal pita somewhat like a taco burger hybrid.
Where: 2/1718 Gold Coast Highway, Burleigh Heads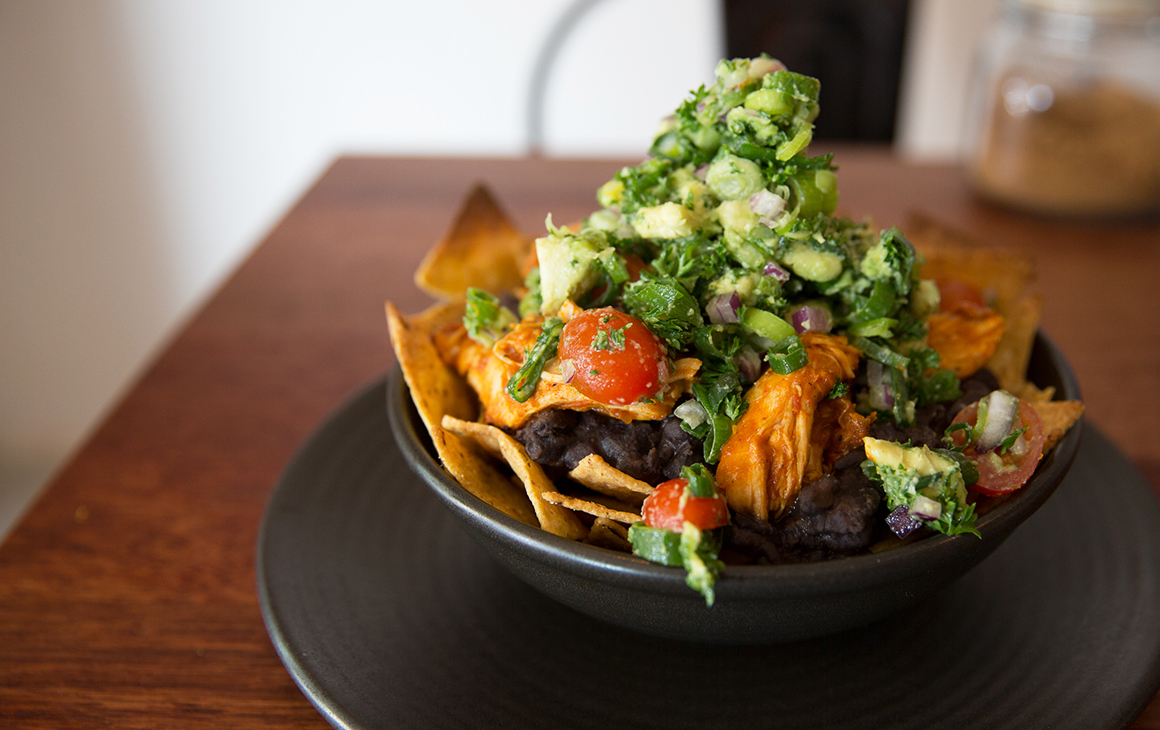 California Tacos | Over the Border Nachos
One of the Gold Coast's fave Mexican restaurants for a hearty feast, California Tacos is plating up some pretty awesome nachos. Loaded to the eyeballs, California Tacos' nachos consist of warm corn tortilla chips, melted cheese, home-style refried pinto beans, and jalapeno avocado aioli, with your choice of extra toppings such as pollo asada (chicken), carne asada (steak), adobada (pork), or even cactus!
Where: 1/1718 Gold Coast Highway, Burleigh or NightQuarter, 1 Town Centre Drive, Helensvale
Greenhouse Canteen | Quinoa Chilli Loaded Nachos
Vegan or not, we challenge you to not be impressed by everything that comes out of the kitchen at Greenhouse Canteen. Impossible, right? Same can be said for their Quinoa Chilli Loaded Nachos that is bursting with freshness, flavour, and love. The best nachos on the Gold Coast for non-meat eaters? Without a doubt.
Where: 1916 Gold Coast Highway, Miami
Miss Margaritas | Chilli Con Carne Nachos
If you prefer your nachos straight up, classic steeze with no funny business, Miss Margaritas has your back. Their simple yet delish Chilli Con Carne Nachos is the bees' knees and, given this joint's namesake is margaritas, you'll want to be adding a few rounds to your order.
Where: Shop 101, 89 Surf Parade, Broadbeach
What do ya reckon? Are these the best nachos on the Gold Coast? Tell us in the comments.
Photo Credit: Brooke Darling, Hayley Williamson and Mitch Richardson for Metropolist