Most weekends are spent in board shorts, bikinis and bare feet. But for the rare times when you do need to be fully clothed, the Coast has some epic stores to choose from. From skatewear and surf apparel to sneaker shops, here are seven of the Gold Coast's best streetwear stores.
Sneakerboy
Broadbeach
Step into Sneakerboy and you enter sneaker heaven. The omni-channel store features brands such as New Balance, Adidas, Air Jordan, Nike, Prada, Dior and Gucci. Their VM display feels futuristic with LEDs signs running underneath each shoe. Once you decide on a shoe, you place your order on an instore tablet & it will be delivered to your door.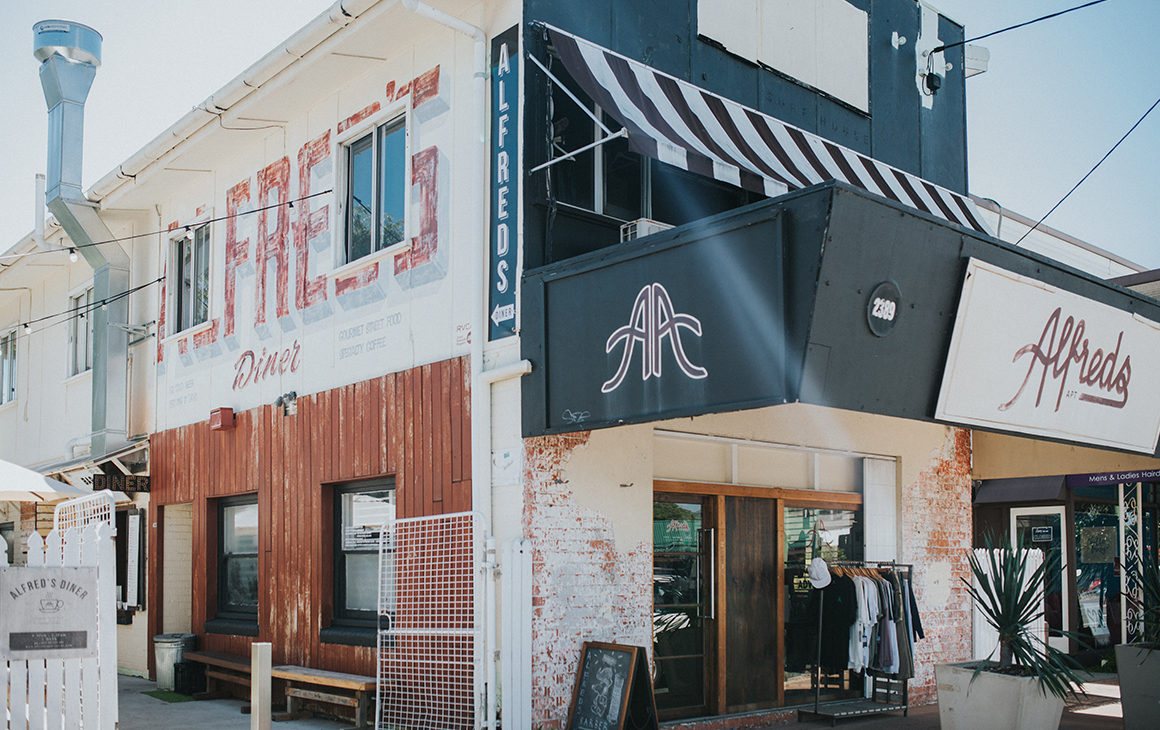 Alfred's Apartment
Mermaid Beach
Have you ever wanted to buy new threads, get a fresh cut & have a coffee all at the same time? The boys at Alfred's have provided. The flagship store is inspired by the 60s with raw exposed brick, hand painted signs and an original record player. Shop brands such as Brixton and Banks Journal, then head to their barber for a fresh cut or their diner for a burrito and a tinnie.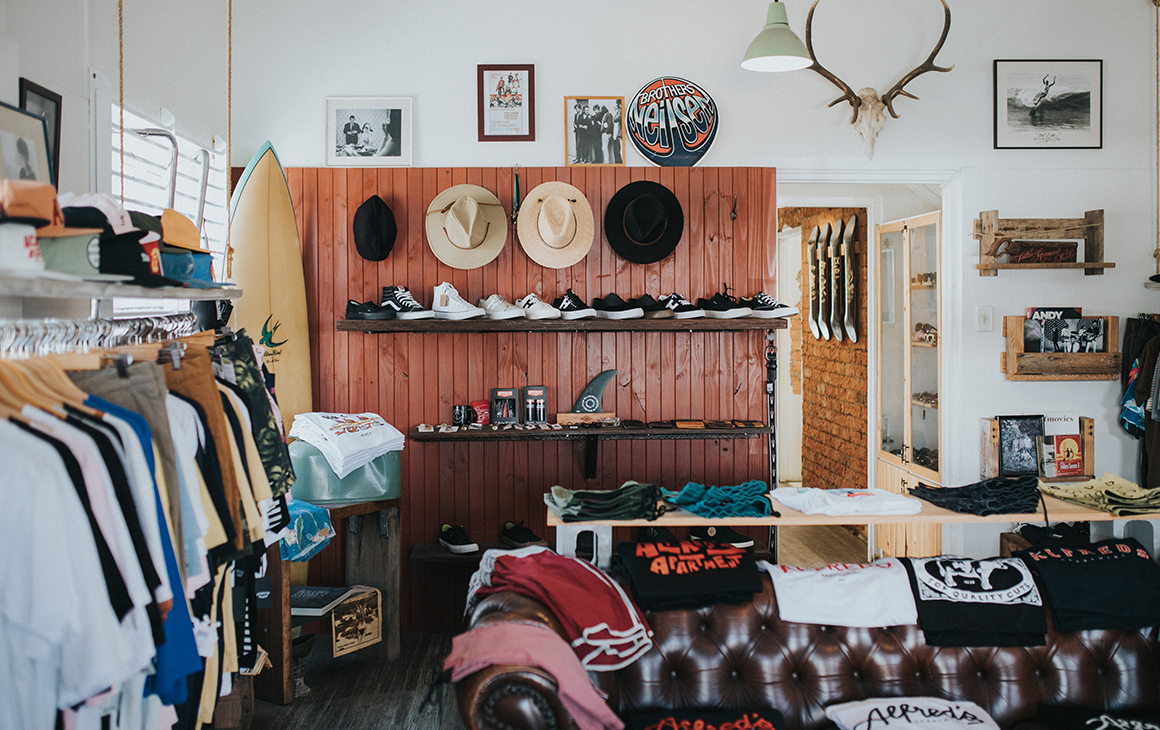 Sean Scott Boutique
Burleigh Heads
Sean Scott is a renowned Australian photographer who captures the beauty of our beaches, marine life and landscapes. Lucky for us, he also has a boutique tucked on James Street where he sells photography prints as well as surf inspired apparel.
Mr Simple
Broadbeach
The doormat in Mr Simple sets the scene. On the way in, it reads 'G'Day' and on the way out it reads 'Cheers'. Simple yet effective. This simplicity translates into the store design as well with white walls, gold lettering and minimal visual merchandising. Shop their collection of tees, chinos and shirts (including their schmick linen range) made for every day at Pacific Fair.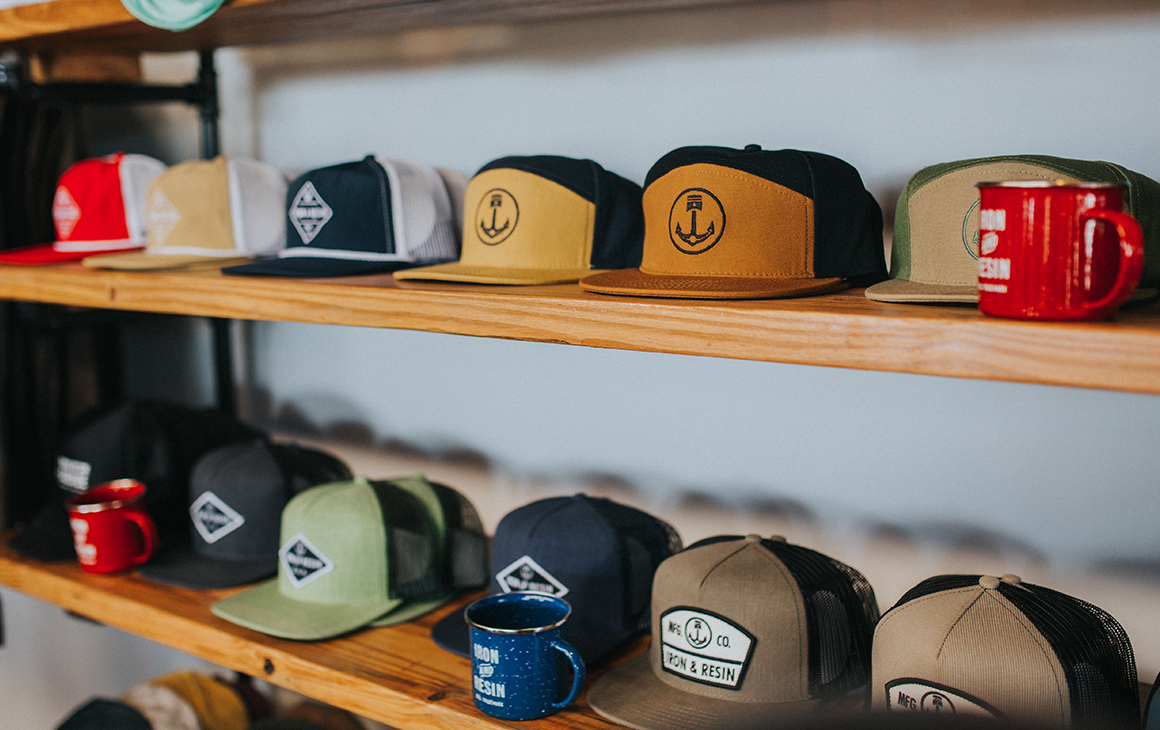 Iron And Resin Garage
Currumbin
Calling all motorcycle enthusiasts. Iron & Resin Garage in Currumbin not only sell riding gear, but their own range of tees, jackets and boardies, as well as a concise collection from Roland Sand, Biltwell and Death Collective. With a cafe on-site, they also offer cold beer and juicy burgers too. Fuel up, gear up and then go for a ride on some of the Gold Coast's most scenic routes.
Precinct Skate Shop
Mermaid Beach
Located on the Gold Coast highway, this shop is a skateboarder's dream. One side of Precinct is dedicated to the latest in shoes, caps & apparel. While the other side has dozens of colourful boards lining the timber walls. The passionate crew who run this place will deck you out in the slickest threads, then tell you the best skate parks to hit around the Coast.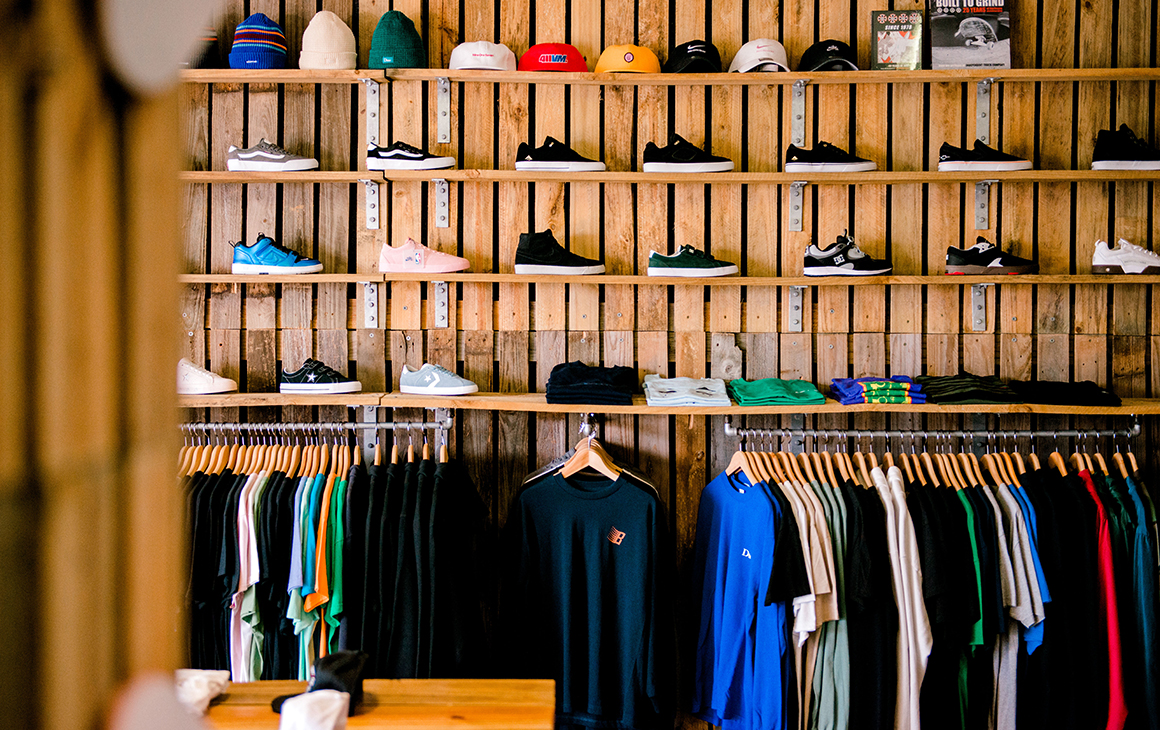 Culture Kings
Broadbeach
Culture Kings is leading the way in epic retail experiences. Located on level 1 in Pacific Fair, this streetwear store features a half basketball court, a barber shop and an instore DJ playing RnB. They stock streetwear, sneakers and accessories.
Not done treating yourself? Check out our round up of the best barbers on the Gold Coast.
Image Credit: Kaitlin Maree Photography and Hayley Williamson for Urban List.