If you haven't heard of Cinnabon, you're missing out on one life's sweetest pleasures. The freshly-baked, aromatic cinnamon rolls lathered in cream cheese frosting are dangerously addictive and have rightfully gained an almost cult-like following.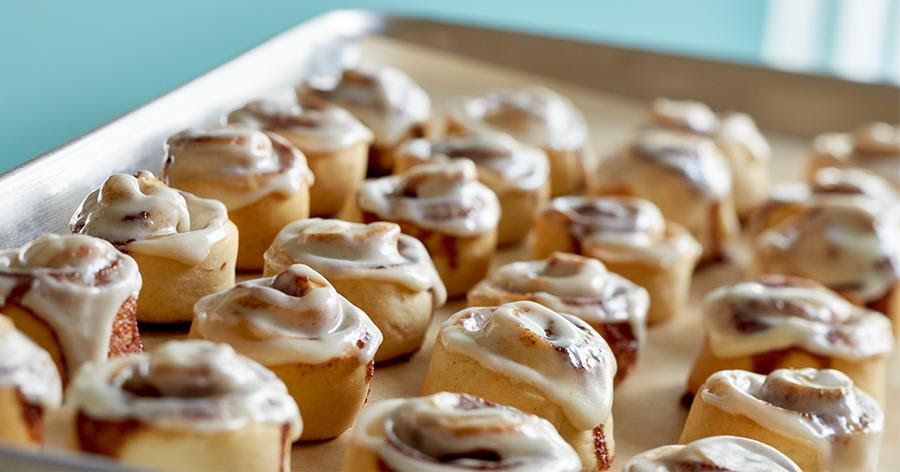 Prepare to drop everything 'cause these beloved goodies are rolling into the Robina this Saturday 28 November with the arrival of a new Cinnabon bakery. Lock the date in your calendar—from 9am this Saturday, you'll be able to get your hands on all of Cinnabon's signature rolls and oh-so-craveable baked treats.
The Cinnabon bakery is located in the Kitchens Precinct opposite the Bavarian but just follow the scent of oven-fresh cinnamon-y goodness and you'll find your way there. The bakery is just the third permanent Cinnabon location in Queensland and will be pumping out drool-worthy delights daily.
Choose between the three beloved original flavours of Classic Cinnamon, Chocobon and Pecanbon or indulge your sweet tooth with other favourite flavours such as Choco Hazelnut, Caramel Apple, Strawberry, Milkylicious and Blueberry Crumble. It's almost impossible to choose just one flavour so we recommend grabbing a Cinnapack which is loaded up with four or six deliciously naughty rolls. They're perfect for sharing or keep them all for yourself (we won't judge).
THE DETAILS
What: Cinnabon Robina
When: Officially opening 9am Saturday 28 November
Where: The Kitchens, Robina Town Centre
For more information, click here.
Looking for some healthy inspo? Detox with the Gold Coast's healthiest cafes.
Image credit: Supplied