We know we're not the only ones who've been rubber necking as we drove past, intently watching the progress of this boutique retail precinct as it took shape over the past 12 months.
Well, southerners, the wait is officially over. Cornerstone Stores opens this weekend and, by gosh, she's a thing of absolute beauty!
Located on the grey divide between Currumbin and Tugun, Cornerstone Stores is well placed to become a local's favourite gathering place and shopping destination; and will set a seriously high benchmark of what's possible in a retail environment.
Honestly, Gold Coast, you've not seen anything like this!
Cornerstone Stores is the dream project of a local family who held onto this prominent corner block for four years while planning their space—including a six-month development delay while fighting to keep two towering gum trees that today throw shade over the precinct. Not only did they painstakingly design and develop the concept, they remain hands-on with daughter Renee Honey and her husband Benjamin taking reigns of the cafe, mum Kath seizing proud ownership over the fromagerie and wine cellar, with son Luke Conforti and partner Bec curating the wellness boutique. Yep, they're the most beautifully humble and passionate family you could ever meet.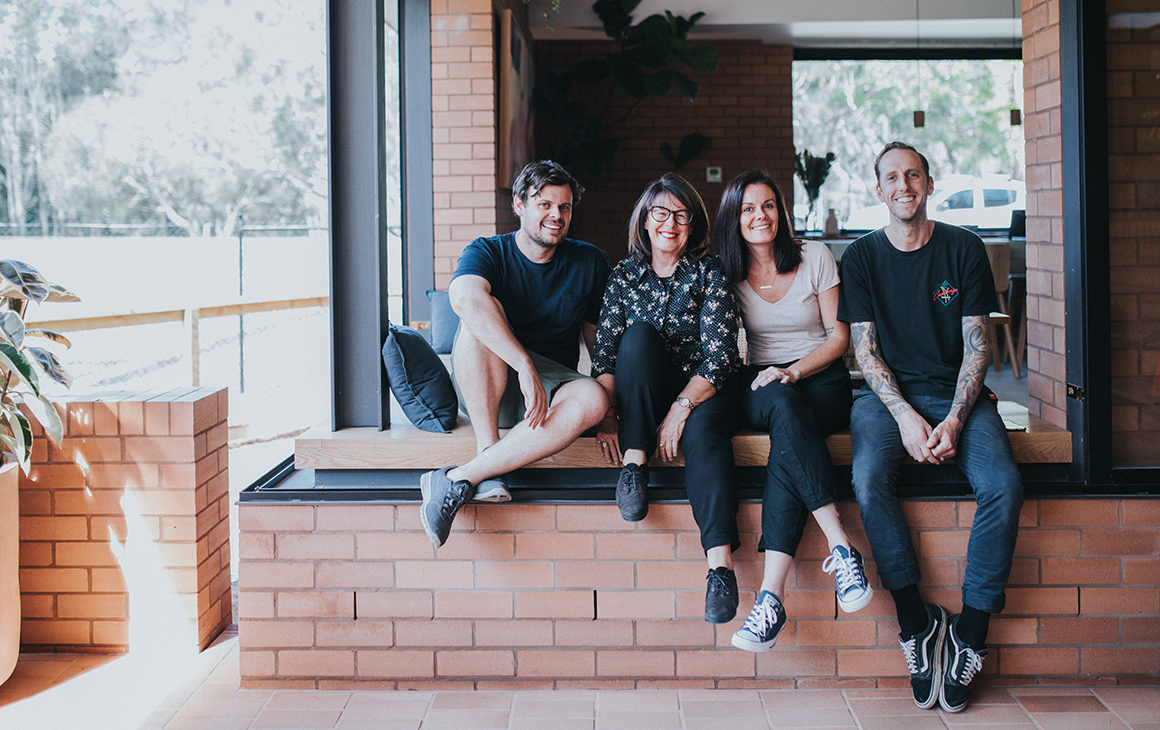 With a nod to the distinctive red brick units of Gold Coast circa 1960s, Cornerstone Stores was architecturally designed by Richards & Spence (who was responsible for Brisbane's lauded 19 James Street, no less!) and simply oozes charm from the word go.
What you'll first notice is, unlike other retail complexes that usually front out onto the car park, the design sees all boutiques facing into a breezy central courtyard at the rear, which overlooks a feature Pandanus palm, grassy lawn and views to the Currumbin Wildlife Sanctuary across a small creek.
Each vendor has been hand-selected to ensure they marry together seamlessly, delivering on a vision to create a one-stop retail destination that the local community would be proud of. And as locals to the immediate area ourselves, Cornerstone Stores is more magnificent than we could have ever imagined.
Okay, enough of the design lusting! It's the thoughtful mix of retailers you'll be falling over yourselves to patronise.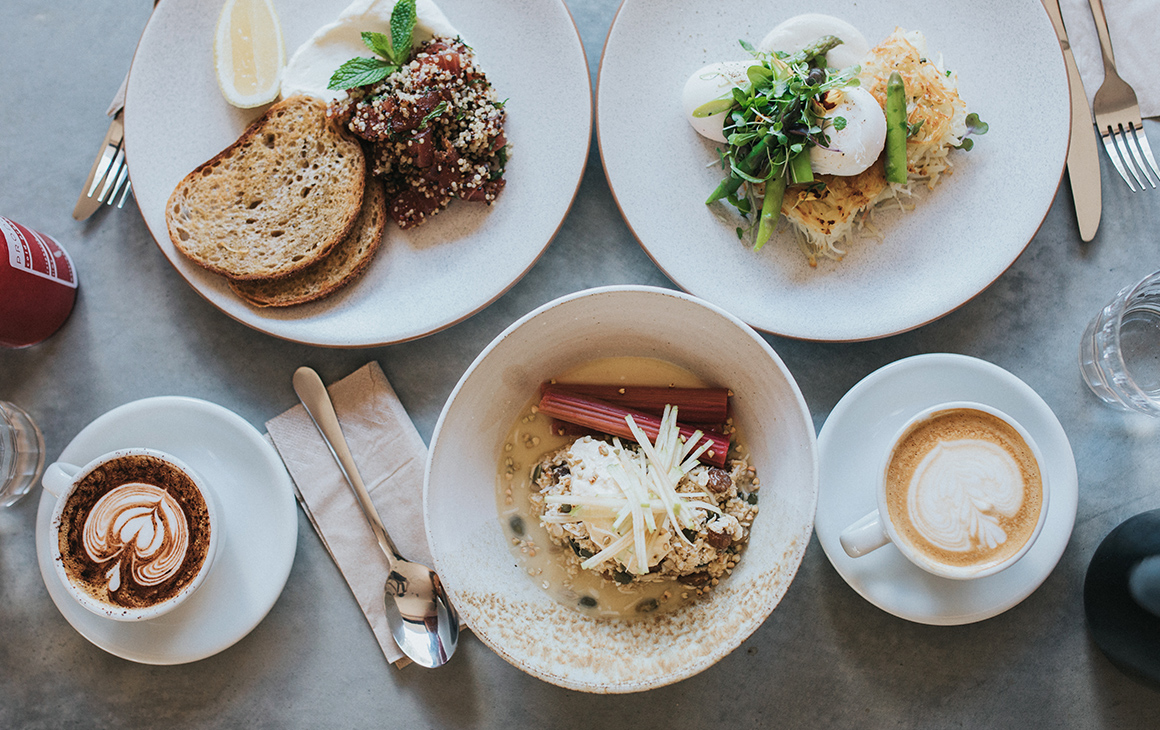 Stable Coffee & Kitchen
But first, coffee. And we're calling it now… Stable Coffee & Kitchen is one of the most aesthetically stunning cafes we've seen open its doors on the Coast, ever. We're crushing on Stable's blush pink stone-top island table—which will no doubt become the bucket-list Instagram backdrop for many breakfast dates—retractable floor to ceiling windows, courtyard seating, oak wood accents, artwork by Claudio Kirac, and a unique cement breakfast bar which adjoins the barista station and is lined with custom built stools by Martin Johnston. With ex-Gwinganna health retreat executive chef Stacey Tarleton heading up the kitchen, almost everything is made in house from the jams to sauces and creams, and the real food menu is simply brilliant. We tucked into the Overnight Oats with rhubarb and burnt orange yoghurt, the Raw Tuna plate with quinoa and salted labne, plus the Potato Hash with poached eggs and miso cashew cream. If these are not some of the best breakfasts to grace the Gold Coast, we will eat our words.
While we often walk straight past the glass display cabinet salad options, at Stable, they're the star of the show. Made fresh daily will be five different salads, piled high and loaded with nothing by fresh, seasonal goodness. With coffee beans from Melbourne specialty roaster Seven Seeds, Balter beer on tap (yes, they're licensed!), signature drinks (like a Japanese-inspired Bloody Mary), kombucha by Probiotic Kitchen and lightly sparkling lavender and rose water by Madame Dry, we're honestly ready to move in and never leave.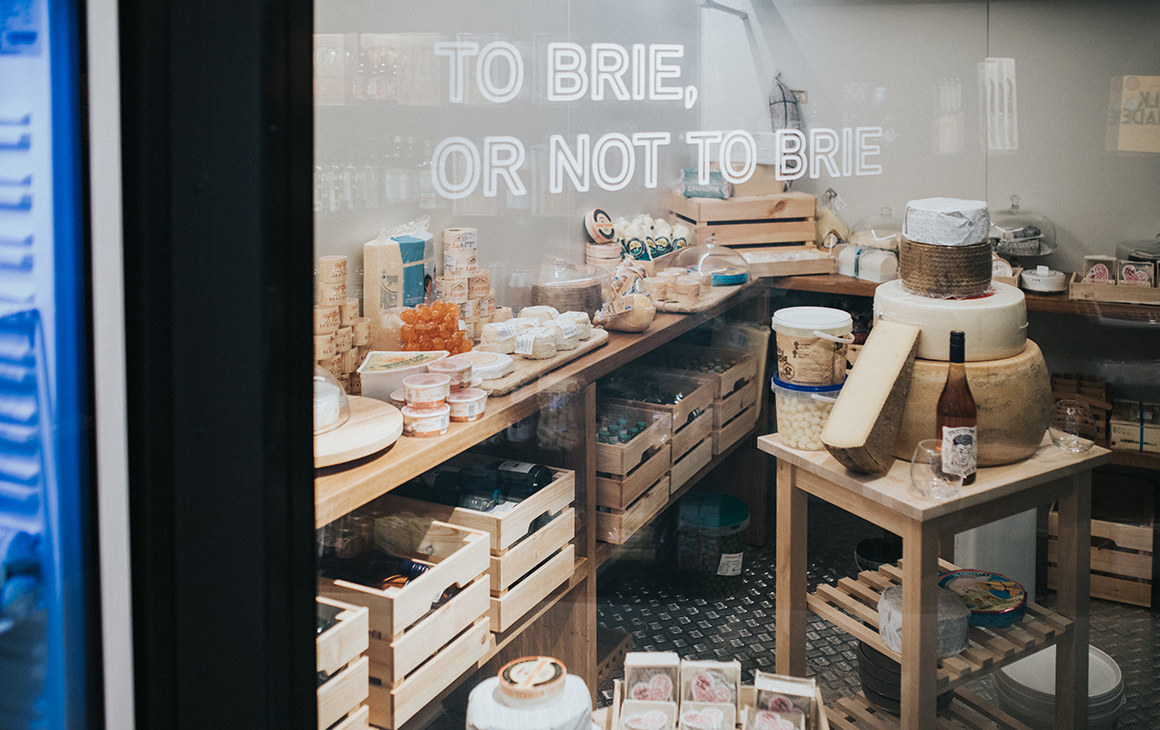 Quince Fromagarie
It's true, cheese lovers, the southern Gold Coast has just gained its very own European-style cellar and fromagarie—with a freakin' walk-in cheese room. Hurrah! Quince is the super sweet edible offering by owner/mum Kath and manager Raff. Grab an African woven basket and fill it with boozy delights from a selection of both European-sourced and organic, biodynamic Australian wines (including the hard-to-get range from Delinquente), Husk Distillery Ink Gin and rums, and Strange Love tonics. Or, plan your gourmet picnic or dinner party with deli pastas (hello, Per Tutti!)), sauces, mustards, oils, olives and cured meats. But it's the walk-in fromagarie that's making us weak in the knees. Imported from France, Italy and Spain you can pick up the creamy Cremeux de Bourgogne or Kath's fave, the Crottin D'Antan, which pairs perfectly with a Savvy B. Or wait 'til they cut into the 36-kilogram wheel of Gran Moravia Italian Parmesan… Or just buy one of everything, we won't judge.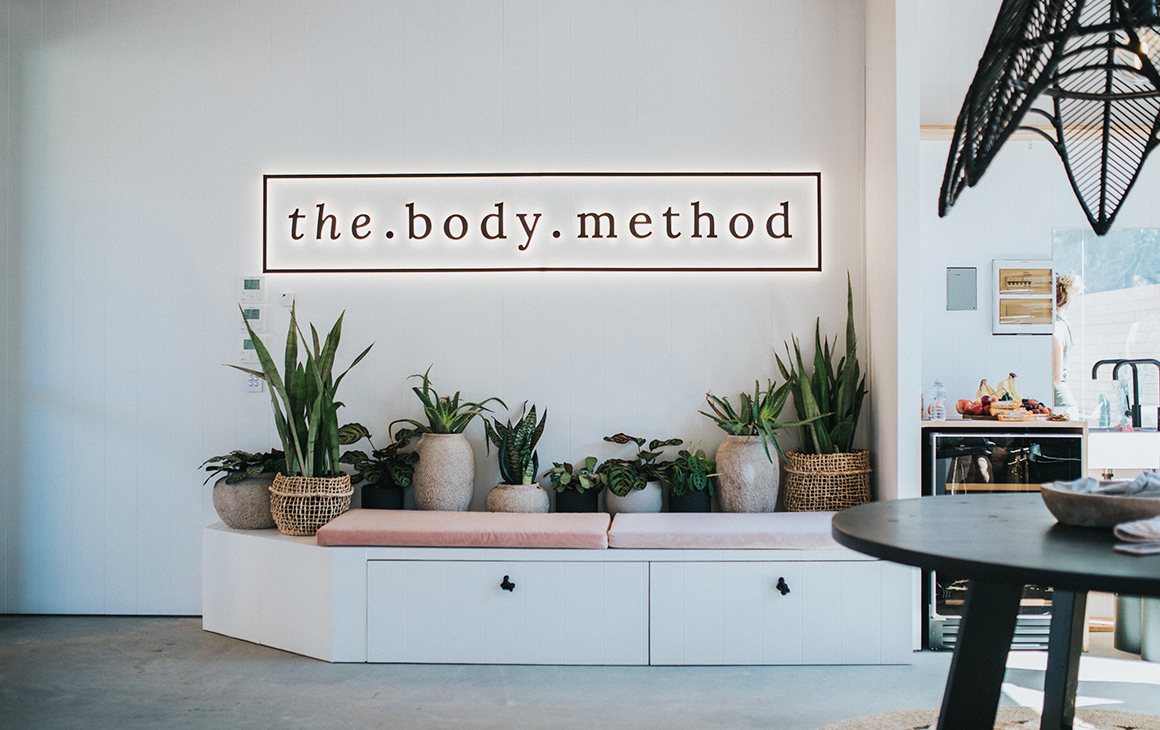 The Body Method
If you're a Pilates fan, you'll already be familiar with The Body Method brand, who boast one of the most attractive studios on the Coast. An organic expansion of their flagship studio in Tugun, this larger, even more magical new space will be hosting yoga, Barre, meditation, as well as Pilates and workshops (from pregnancy yoga to women's wellness), and we're so ready to sign up. Seriously, this dreamy, light-soaked space needs to be experienced to be believed, and it'll be impossible to walk away from a class without slipping into a total Zen-like state of mind. Keep an eye on their website with schedules to be added soon.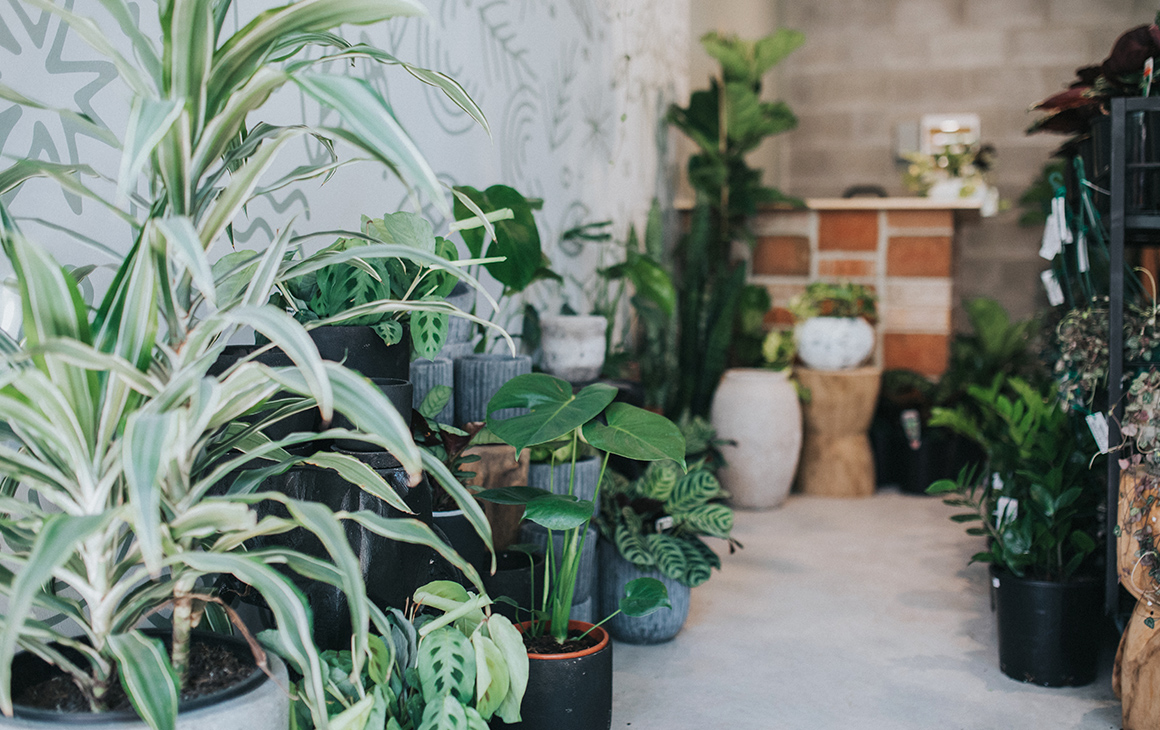 The Borrowed Nursery
The Borrowed Nursery is already a household name, so we were as delighted as anyone to see Lauren bringing her green thumb to the southern end. A leafy oasis specialising in indoor plants, the compact space is home to much-coveted species like Fiddle Leaf Figs and Devils Ivy, with lesser known, harder-to-get plants like the Chain of Hearts (just in time for Valentine's Day!) also available. On top of bagging a new plant friend, there's also a gorgeous range of candles, home wares by local ceramicists Grit Ceramics and Cindy Hamrey, plus hand-woven lamp shades, baskets and cement pots to take home.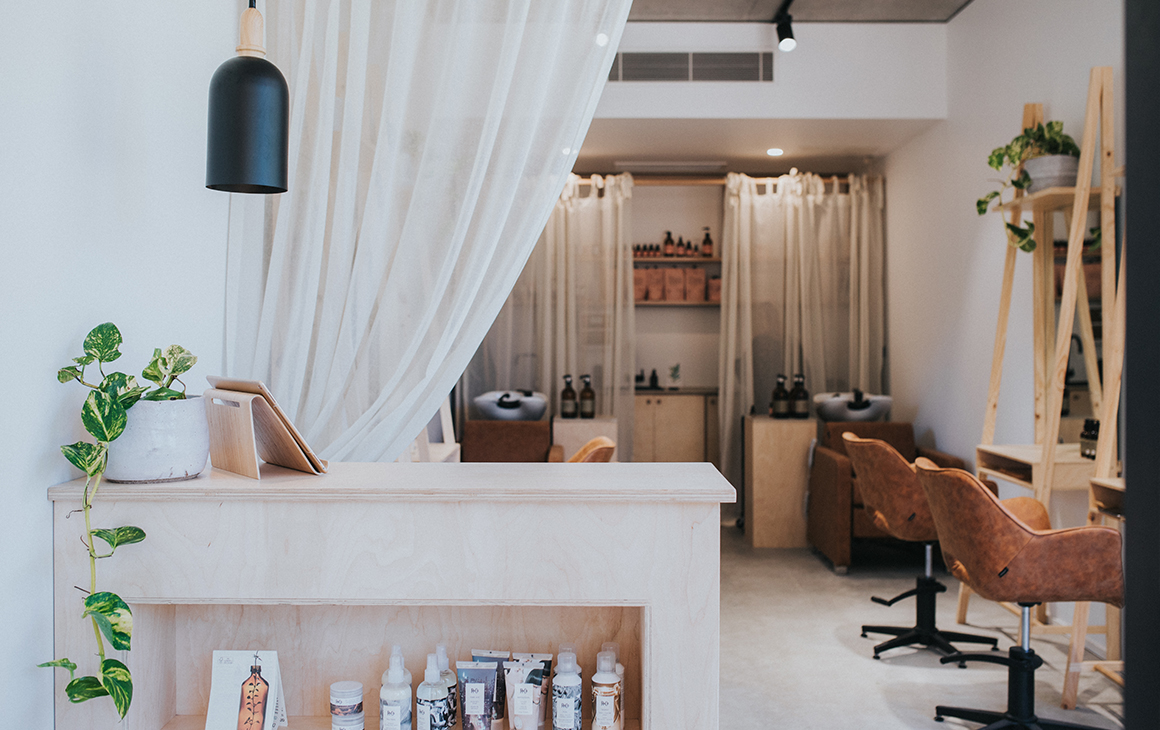 Zanzi Hairdressing
Pops of pink, loads of white, nude wood and cute pendant lights above the sunny window nook make this place totally Pinnable. But there's so much more to this gem than the interior. Easily one of our fave new hairdressers on the Coast, Kerri and her team at Zanzi Hairdressing are already pros at delivering perfectly primed cuts and colours. With a holistic approach to hairdressing, eco-friendly Zanzi is part of the Sustainable Salons program, where 95% of salon waste is carefully recycled. Zanzi has also eliminated the need for unnecessary paper (there are iPads instead of magazines!) and exclusively uses organic OWAY products that are free from toxic chemicals, while still providing a quality treatment without comprising the health of the hair, client and environment. Where do we sign up? (Here, in case you're wondering.) PS: Technician Danielle is a barbering specialist too, with space for the savvy gent on weekends.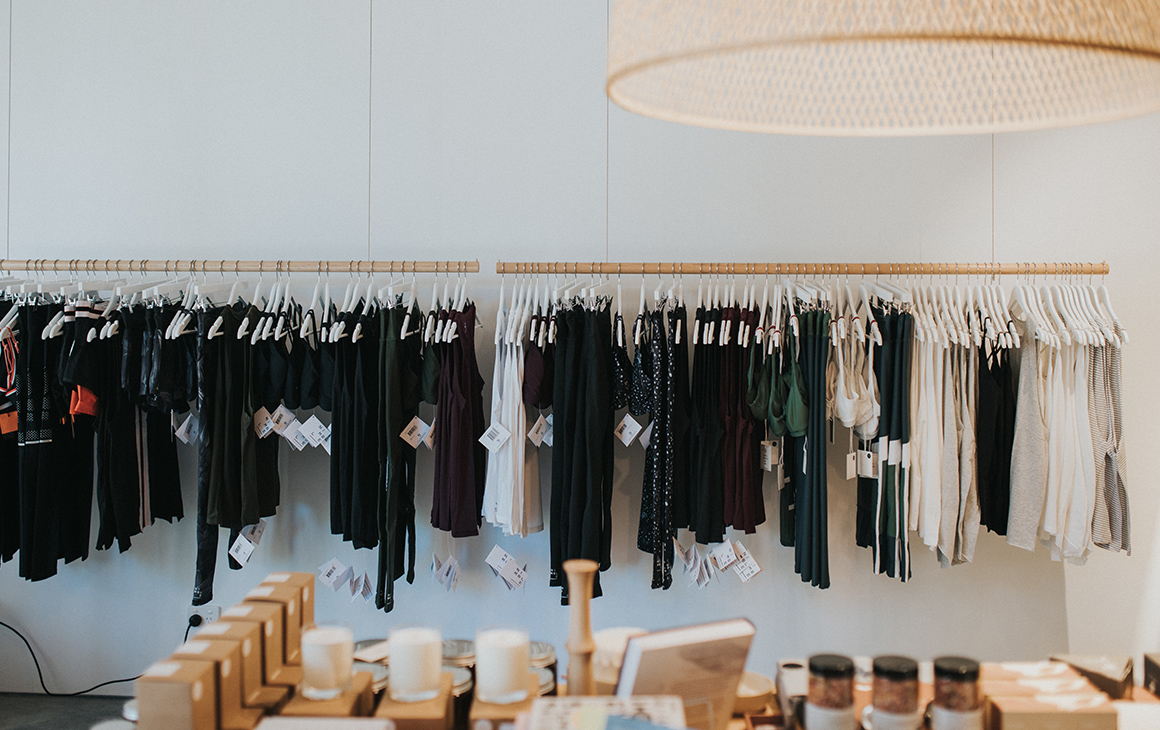 Prae Store
Fitness mavens, if you're lurking around the southern end and NEED a new something-something for your activewear collection, this one is for you! Walk through the doors at Prae Store, and you'll be whisked into a calming boutique lined with hand-selected active wear pieces from P.E Nation, First Base and Nimble. Together with a range of teas, incense and natural skin care ranges; Prae Store stocks make up by Inika, serums and creams by Cedar + Stone and Edible Beauty, plus more. Not forgetting a wellness-focussed collection of fine jewellery and stones from By Charlotte and Violet Grey, respected for their therapeutic characteristics, and you're practically gliding into an I-want-to-buy-everything dream.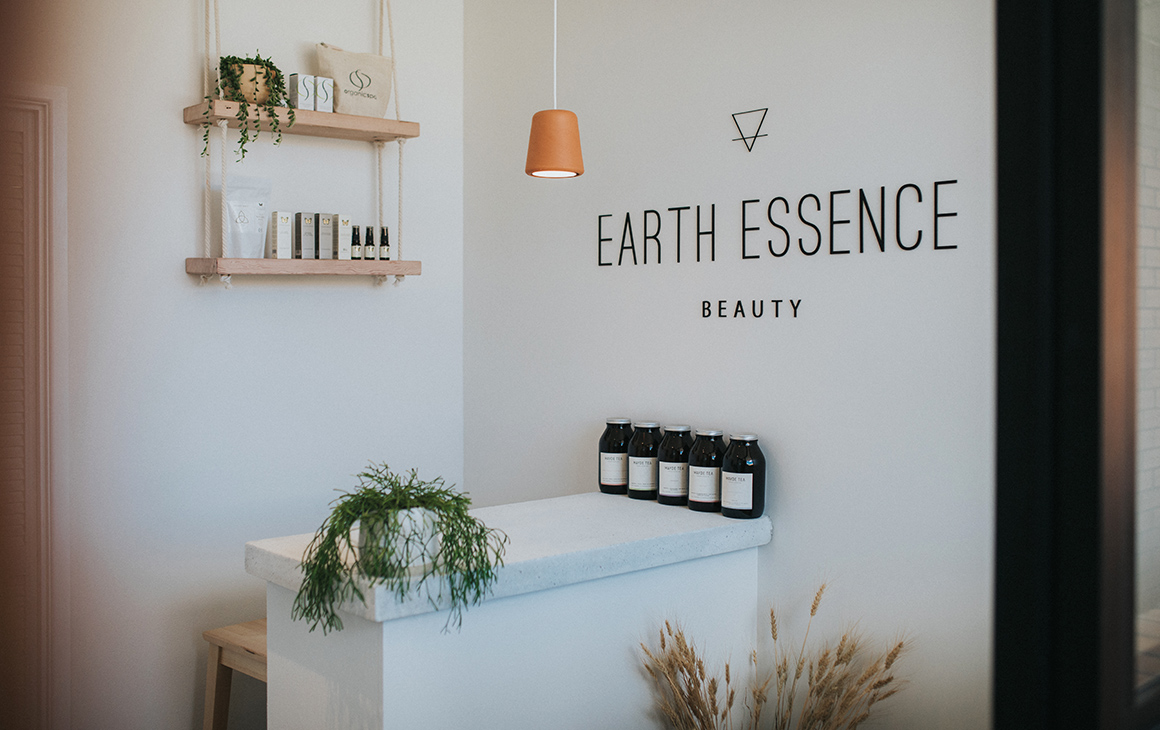 Earth Essence Beauty
Size definitely does not matter when it comes to creating a tranquil space, so sashay upstairs at Cornerstone Stores to Earth Essence's private treatment room. With its leafy outlook, here you can indulge in an organic spa menu from facials to manis and pedis, waxing, microdermabrasion, eye lash extensions and tanning. Or, benefit from a technology originally developed by NASA to grow plants in space—infrared light treatment for cell generation and anti aging. Ah ha, it sounds like we all need a little Earth Essence in our lives.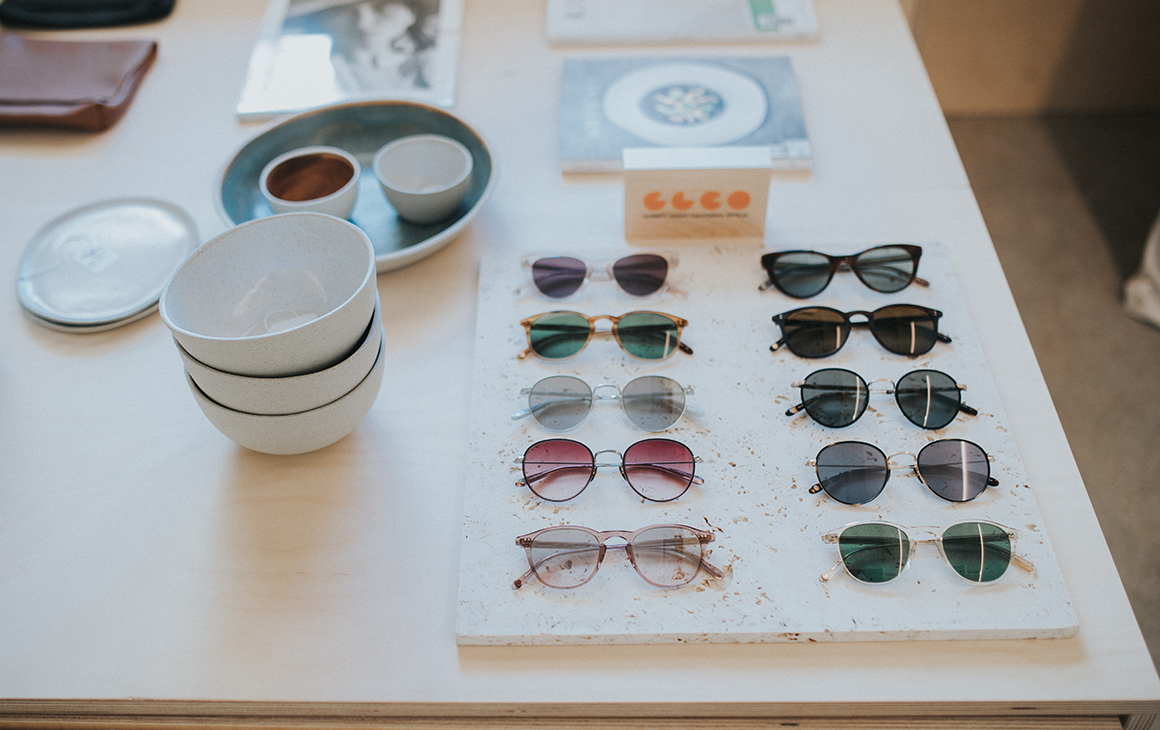 Kind Curations
If you're the kind of person who won't add anything to a space without some serious thought, or who puts in hours of contemplation for that perfect birthday gift, Kind Curations is your store. Minimalist yet perfectly pieced together, Tugun local Kasey is bringing a bunch of new-to-the-Coast brands together under one roof. Such as LA's Garrett Leight eyewear, Stone Cold Fox and the only Australian stockist of Christy Dawn womenswear. You'll also lust over footwear by Woven Palm, ceramics by locals Jo Norton, Hunchmark and Sunny Coaster Kim Wallace, or glass wear and candles by Maison Balzac. Yep, we're already coveting wayyy too much for our bank balance.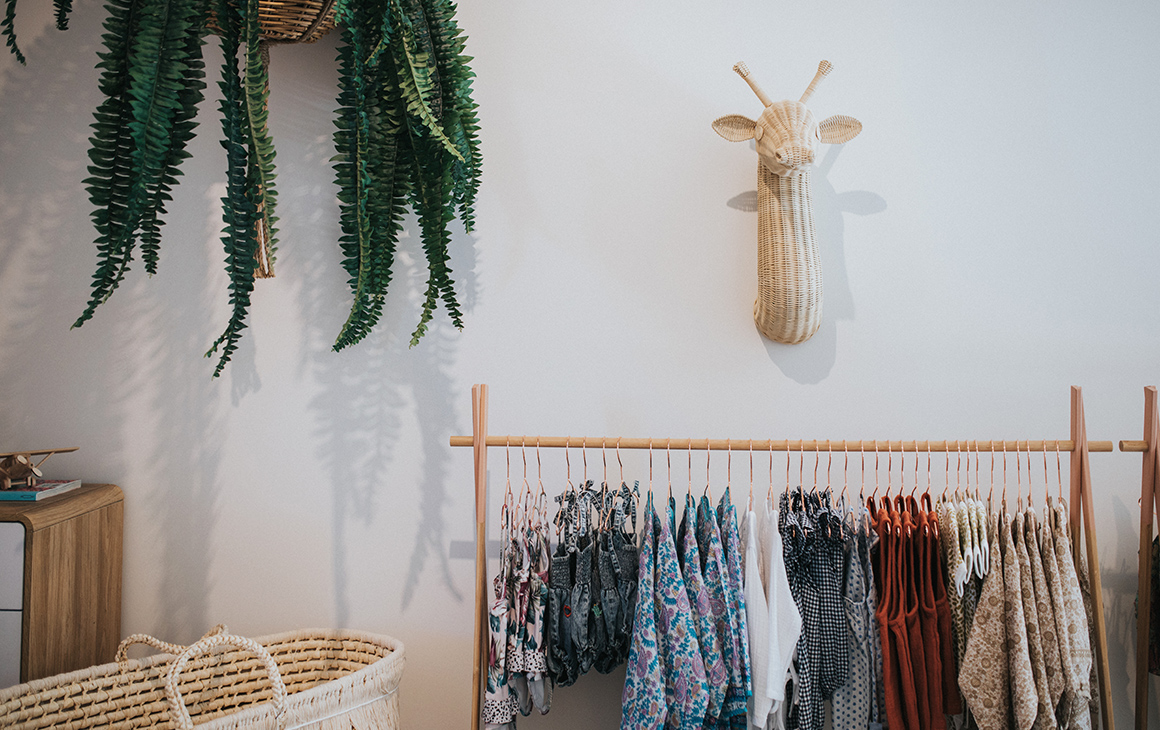 Little Loves Studio
The last, yet most adorable addition to the Cornerstone Stores family is Little Loves Studio by familiar faces Kahrissa and Jarrad Bell. Inspired by their ever-smiling baby daughter Lola (and one of the best-dressed babes in town), Little Loves brings together local and national kidswear brands including Children of the Tribe, Sweet Child of Mine, Kaisea Swim, Two Tykes, Pop Ya Tot, Our Folk and the Scared Bundle bassinets of your mummy dreams. They can help you out with a sweet selection of nursery finds for all those upcoming baby showers too.
If you're not already sold, swing into Cornerstone Stores this weekend, grab a coffee, wander the boutiques and prepare to pick you jaw up off the floor.
The Details
What: Cornerstone Stores—boutique retail precinct
Where: 570 Gold Coast Highway, Tugun/Currumbin
When: Open seven days; 9am to 4pm (cafe 7am to 4pm)
Image credit: Hayley Williamson for The Urban List