Here on the Gold Coast, we're spoiled for choice when it comes to our shopping options.
From large department stores and shopping centres to beachside boutiques and market stalls, good clothing stores on the Coast are not hard to come by. Above all, however, we love shopping at homegrown stores and supporting local creatives who've grown their brands right here on the Gold Coast.
So, to celebrate fashion month here at Urban List, we've rounded up eight of the best fashion brands that started on the Gold Coast.
Peony Swimwear
From humble beginnings in 2012 to now being stocked in Net-a-Porter and Revolve, Peony has enjoyed great success in the often-saturated market of swimwear. Based in Burleigh Heads and created by Becky Morton, Peony Swimwear is leading the way in sustainable fashion and in a true nod to its spirit element, the ocean, they use a regenerative nylon made from abandoned ocean and industrial waste. With a conscious effort to preserve the environment and a mission to create beautiful swimwear for all body shapes and sizes, Peony Swimwear are kicking goals and setting standards all brands should strive for.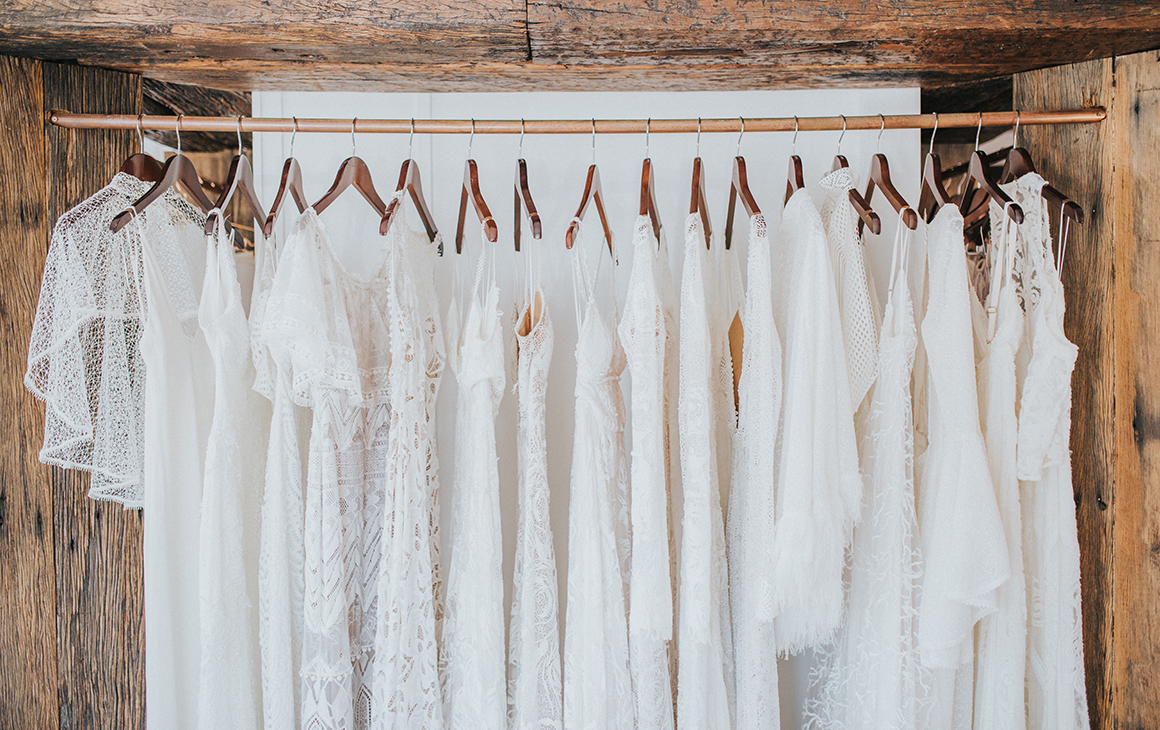 Grace Loves Lace
Bridal wonderland, Grace Loves Lace, was born in 2010 by founder Megan Ziems after a frustrating search for 'the dress'. And she's been making bride's dreams come true ever since—she even has the world's most pinned wedding gown on Pinterest! GLL truly stand out in the fashion retail market not only because they source the finest French lace to hand make works of wedding dress art but more importantly, they believe in kicking the trend of price jacking just because it's your big day. International sophistication, unique designs and a touch of bohemian free spirit, book a visit to their Burleigh boutique or swoon over their gowns online.
Dylan Kain
It's like a leather, rock n roll, minimalist, handbag dream come true. Dylan Kain is the ultimate handbag and accessories brand with their luxurious, buttery leather and super chic aesthetic. Designed by Bonnie Davis—along with her sister, local legend and pro surfer Stephanie Gilmore—Dylan Kain are stocked in stunning boutiques as well as David Jones and The Iconic. The Gilmore sisters grew up in Kingscliff just south of our border and have successfully created a brand that though local to us, has a modern and worldly appeal worthy of the international attention it's receiving—Kendall Jenner, Kaia Gerber and Margot Robbie are huge fans.
Rhythm
Paddle out at any Gold Coast surf break and no doubt you will see a bright, bold pair of Rhythm board shorts adorning a local frother. Started by GC legends Neal Purchase Jnr and Jamahl Grey the brand was born in Burleigh back in 2002 has since grown to include a full men's and women's clothing range (think laid back pieces that are make for sun seekers), an uber cool store in James Street Burliegh and a fan base the world over—we're talking stockists in hundreds of stroes across Australia, Europe, USA and Canada. This is yet another brand we're proud as punch to say started in our backyard.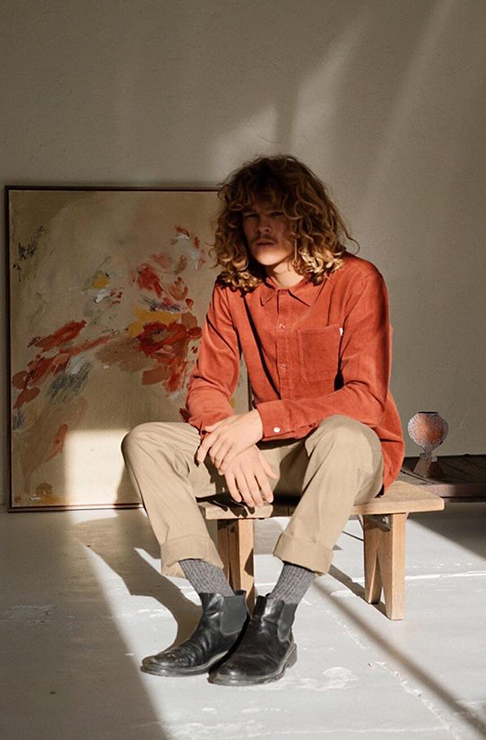 Jaymes Swimwear
Take one look at Jaymes Swimwear's socials and you'll find an appreciation for bodies of all shapes, sizes and colours! With over 120k followers on Instagram, women the world over are flocking to their buy their pieces which are fun, feminine and fierce! Despite their international fan base, Jaymes Swimwear was started by GC local Jamie Allen, a sun-chasing adventure lover who wanted to share our Australian lifestyle through her designs. Locally hand-made right here on the Coast, it's only the beginning for this amazing brand.
Outland Denim
When Gold Coast local and former welder James Bartle had an encounter with an anti-human trafficking group and learnt more about how this illegal industry impacted women in Asia, he set out to provide a sustainable career path to help in secure them a better future. How did he do it? Bartle created Outland Denim and a production facility in Cambodia to create a denim brand with a difference. And if you needed further proof these guys have hit the big time, the Duchess of Sussex herself, Meghan Markle is fan, wearing them on her latest trip to Australia. Outland Denim posted on their socials that, "Thanks to the Duchess' choice in denim, we're pleased to announce that it will be possible to employ a further 15 to 30 seamstresses in our Cambodian production house in the coming weeks, and the recruitment process has already begun." Now we think that's pretty special. Find their flagship store in Mt. Tambourine and be part of the movement.
Nine Lives Bazaar
Soul sisters Rose Madden and Vanessa Cave created the 1970's inspired wonderland brand that is Nine Lives back in 2012. What started out as vintage finds soon progressed to making their own bold statement pieces and collections that can be found online or at their gorgeous Coolangatta boutique. What really makes these guys stand out? It's a fearlessness not often found in fashion these days, nostalgic, adventurous and free. What more could you want!
Spell And The Gypsy Collective
Look, they started at the Byron Bay markets but we will gladly add in Spell and The Gypsy Collective here because they are so damn worthy! More than just a boho staple worn by celebrities (think Miley Cyrus and Kate Hudson), Spell is as ethically and environmentally conscious as a company can get. One glance at their socials and you'll find stories about sustainable fibres, independently certified suppliers, compostable postage and recycled packaging and thrifty ways to reuse old pieces!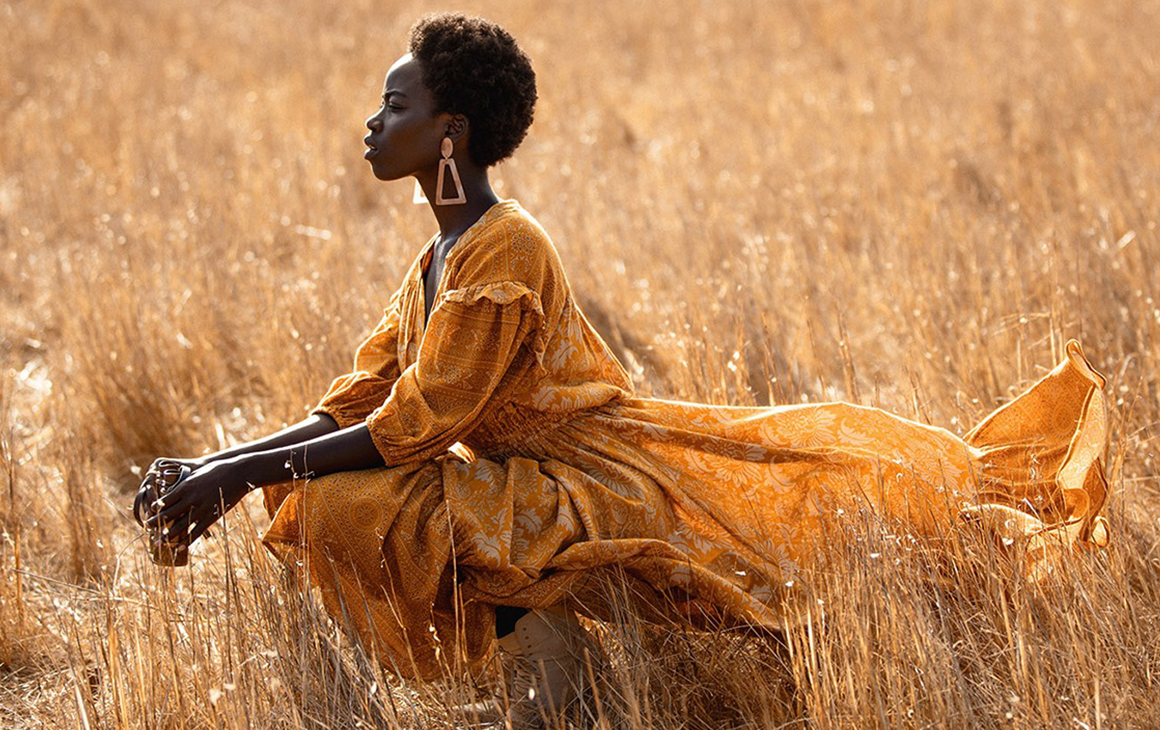 Want to hit the shops? Check out our favourite fashion boutiques on the Gold Coast.
Image Credit: Hayley Williamson for Urban List, Spell, Peony Swimwear, Rhythm, Outland Denim