Nobby Beach is having a serious moment right now, cementing itself as the place to be and be seen this summer. With four new venues opening within as many weeks in this hip neighbourhood, progressive dining and bar hopping is on the agenda now more than ever before.
May we introduce you to the more sophisticated and romantic of a good bunch—Mr.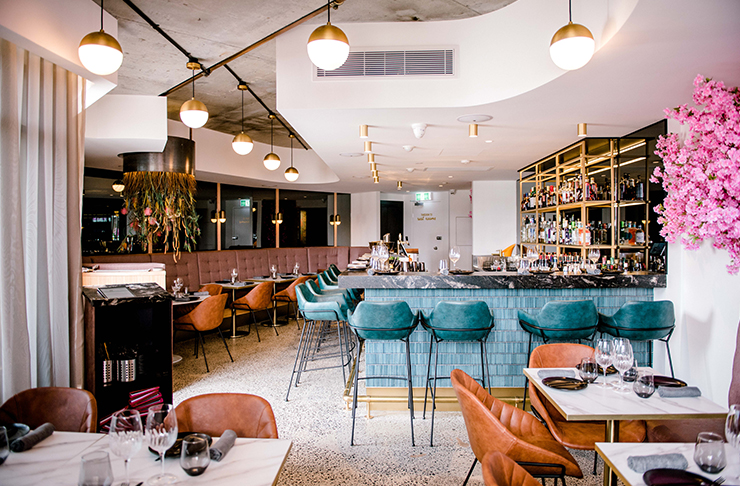 Mr.—as it's so simply named—sees the same team behind Forreal Kitchen and Nobby's Arc take a stronghold over Nobby's southern corner. Now with a venue catering to whatever mood you're in, Mr. is here for those times you're eager to treat your faves to an intimate dinner in a refined setting or sip on a fancy cocktail before seeing where the night takes you.
First to catch your eye is the brass geometric paneling and photo-worthy cherry blossoms that hug the exterior. Inside, this narrow and intimate 30-seat dining room is hidden away from the action outside by sheer drapes, where a mushroom-hued banquette-style couch lines the perimeter and stools at the bar scream cocktails. An elegant blend of colours and textures will have you running your hand over every surface from the soft leather seats to the intricate mosaic tiles and plush pink-lined menus.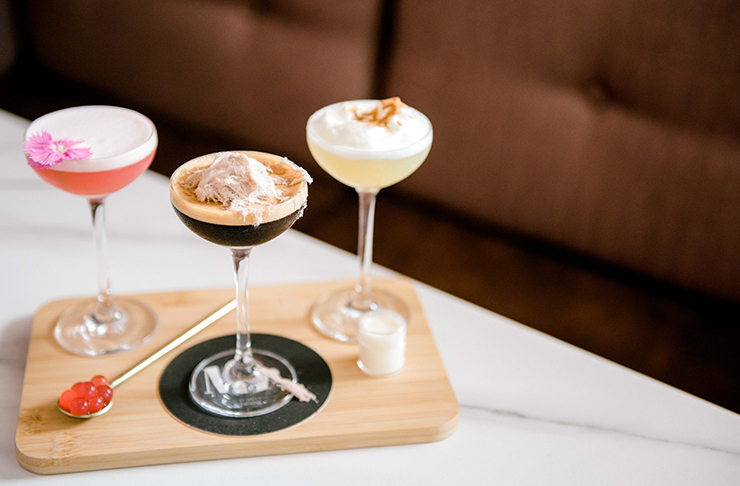 Renowned for their quirky creations, your first visit to Mr. must start with the signature Assiette of Teeny Tinys. That's a platter of cocktails—three of their favourite martinis—including The Mr. (a generous pour of Zubrowka vodka, Licor 43, cloudy apple juice and lemongrass foam) and the Coco Chanel (shaken Kahlua, vodka, Licor 43 and topped with a Persian chocolate fairy floss float). Making this a drink to remember, the Assiette of Teeny Tinys is served with a miniature tub of hand cream infused with essentials oils, which when slathered on your hands creates a multi-sensory experience with each sip. Mr.'s one-of-a-kind cocktail list and excellent selection of gins will inevitably send you down a rabbit hole.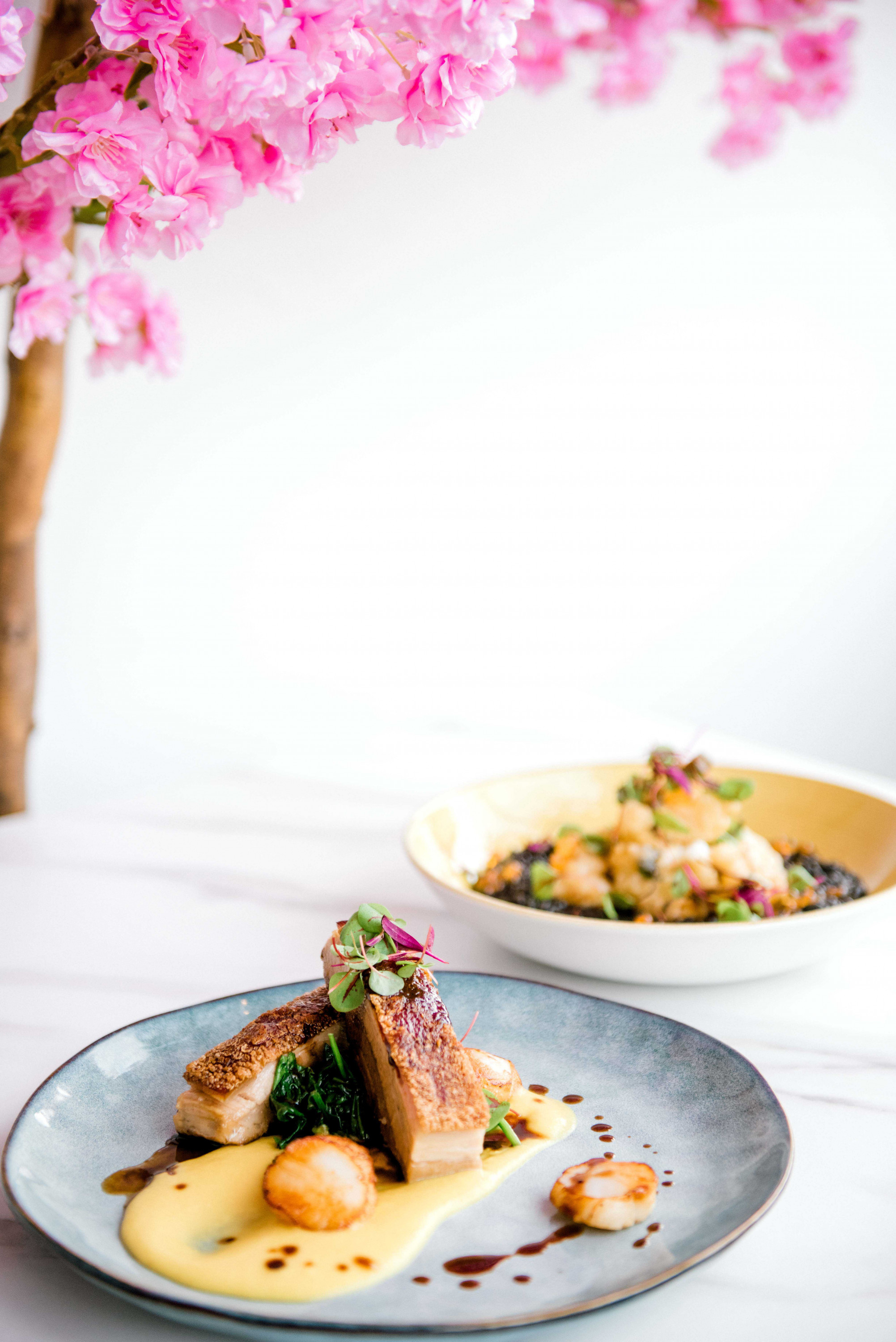 Catering to a wide range of tastes, Mr.'s modern Australian menu basically means anything goes. From the cabernet mignonette oysters to the cuttlefish Asian salad and Kingfish ceviche with wasabi pea mousse to start. Or larger share plates such as the squid-ink risotto nero topped with tempura Moreton Bay bug tails and the crispy pork belly served on a sweet corn puree and smattered with scallops—they're dishes you'll totally want to keep all to yourself. We recommend handing the decision making over to the chef, where the $65 Feed Me menu features a selection of seven dishes certain to result in a food coma, of the best kind.
Mr. is now open in Nobby Beach for dinner on Wednesdays and Thursdays from 5pm and Friday through Sundays from 12pm until late.
The Details
What: Mr. restaurant and bar
Where: 6/28 Chairlift Avenue, Nobby Beach
When: Open Wednesday and Thursday (5pm until late) + Friday to Sunday (12pm until late)
For more information, click here.
Looking for more Nobby Beach goodness to check out this weekend? Try Australia's first and only dedicated plant-based ramen bar at i like ramen.
Image credit: Kaitlin Maree Photography for Urban List