It has never been easier to choose an exclusively plant-based lifestyle on the Gold Coast. Only four short years ago, you could count the number of vegan dining vendors and retailers on a single hand. Yet today, there are more than 20! And last weekend marked a monumental leap for this ethical local movement as it morphs from misunderstood to mainstream.
Yep, you've waited, and we're here to tell you, your patience was totally worth it!
The LC, Australia's first multi-vendor foodie marketplace dedicated exclusively to plant-based eating is now a reality, with its prominent position on the northern bound lane of the Gold Coast Highway between Miami and Nobby Beach. After visiting this weekend, we're confident The LC will fast become a vibrant new hangout for every Gold Coaster, regardless of their typical eating preferences.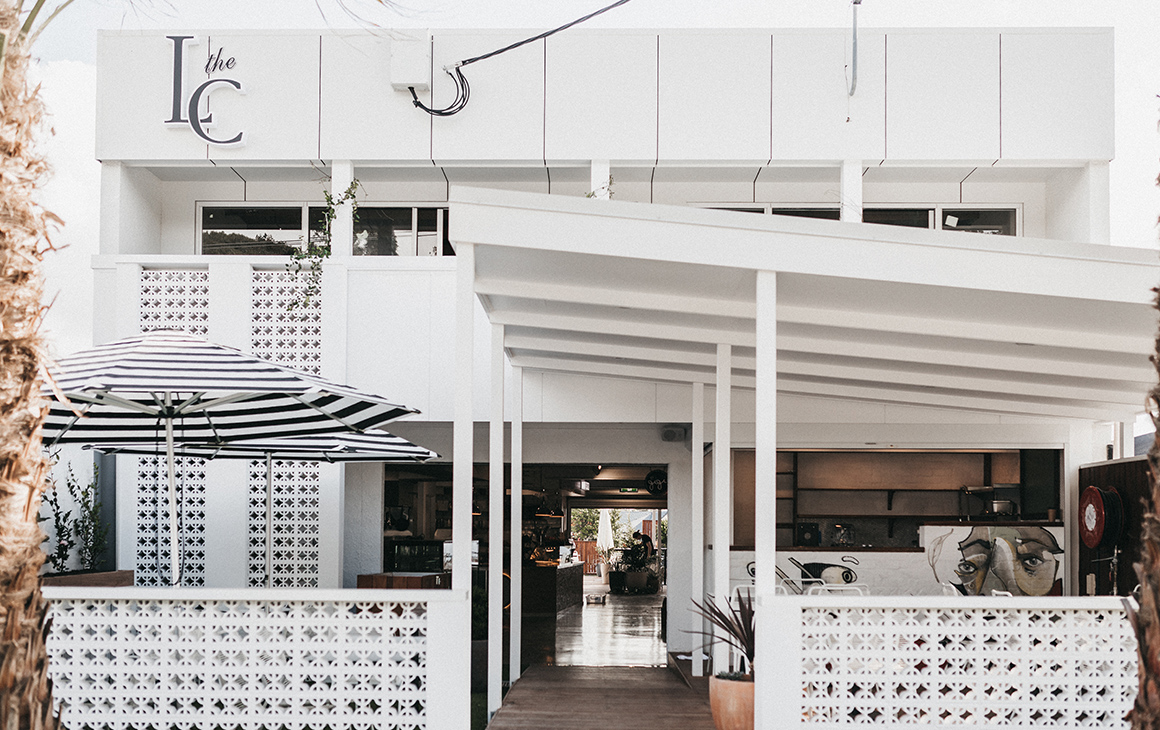 And what was the ultimate goal of this gutsy young team, you might ask? Their vision was to create an inclusive foodie destination to attract all (not to establish and 'us vs. them' scenario) and we reckon they've absolutely nailed it.
The LC is a plant-based eater's dreamland, where you can wander through the doors knowing nothing on the menu is off limits. Across FIVE kitchens, take your pick from the world's first vegan kebabs to Australia's only exclusively vegan ramen bar, 100% gluten-free pizza, or perhaps meat-less pies and sausage rolls that would convert even your most devout carnivorous friends.
Now open seven days for breakfast, lunch, dinner and drinks, grab your meal and pull up a seat at the front under umbrellas, alongside a breeze block wall and greenery-filled garden—adjoining the gelato bar. Or, at the rear, get comfy on the grand wooden deck spanning the 200-square metre alfresco dining zone, with a licensed bar (hello craft beer and cocktails!), festoon lights, a grassy nook complete with mini wine tables for lounging, DJ tunes and more good vibes than you'll possibly poke a fork at. Inside you'll find: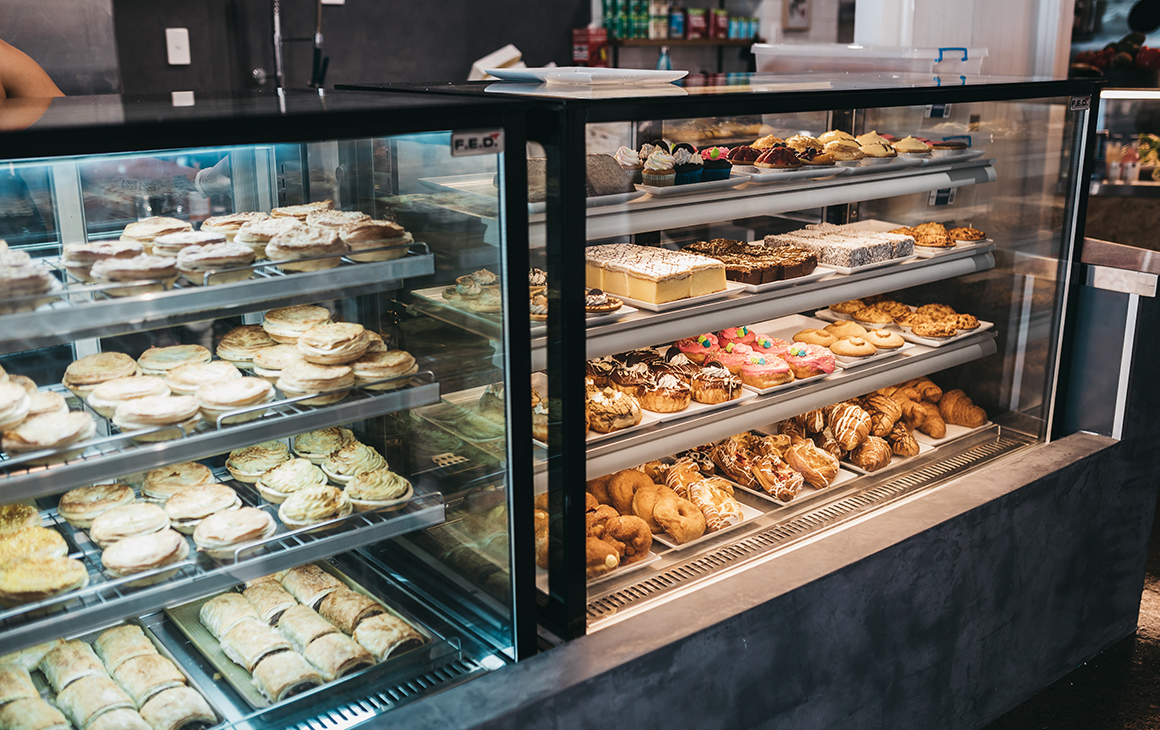 Flour Of Life Bakery
No longer do southern fans need to trek to Helensvale for their fave baked and sweet treats, oh no! Flour Of Life Bakery is now operating every morning with vanilla slices, doughnuts and cronuts, croissants, 'sausage' rolls and savoury pies (cue childhood memories!) and more, whisked in fresh daily from their northern bakery. Open from 6am 'til 2pm, seven days.
Flora By Greenhouse
The trailblazing Greenhouse gals are ensuring you can now get your Greenhouse fix at any hour; with Natalie, Charlie, mum and the team introducing a gourmet delicatessen open for brekkie and lunch. Serving generous brekkie boxes and sandwiches (there's even a Rueben with pastrami-style seitan), wraps, towering daily salads, kombucha and cold pressed juices. They've also got your caffeine needs covered at The LC and are All Press Coffee's first exclusively cow milk-free account, with your morning cuppa served in their totally Insta-worthy cups. Open from 7am 'til 3pm, seven days.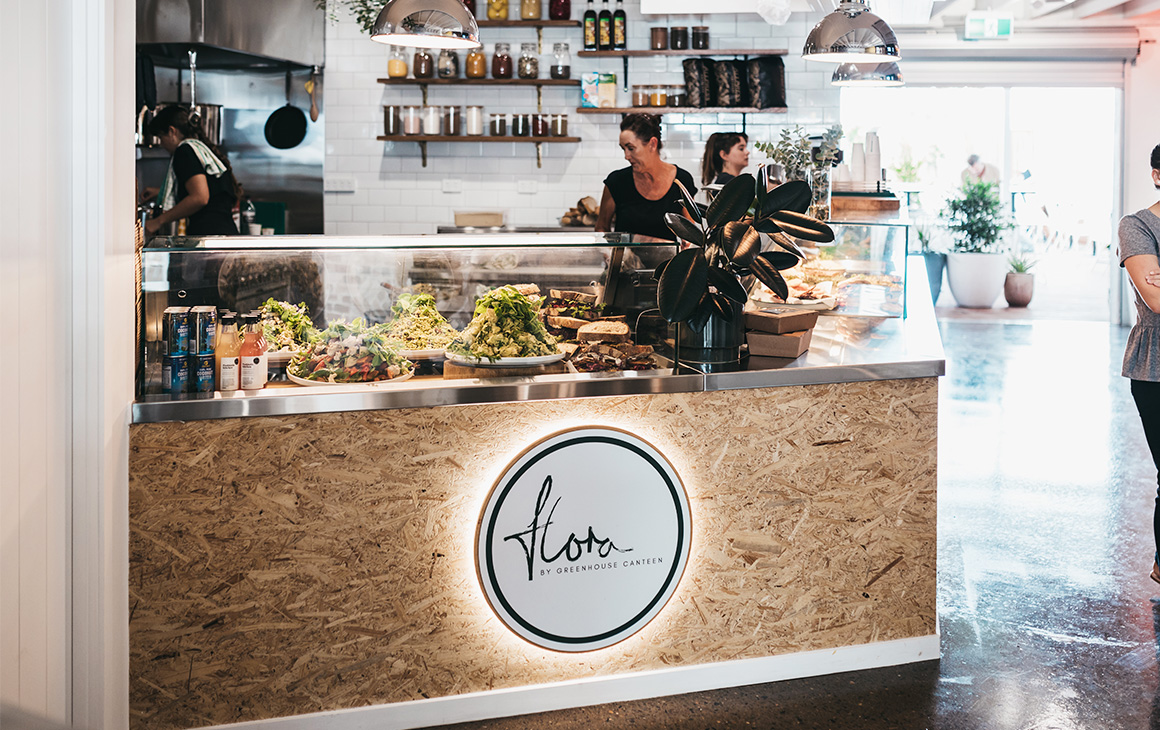 Gigi's Pizzeria
A huge win for the Gold Coast, this authentic Sydney pizzeria has a cult following in its original Newtown location, even after making the bold move two years ago to go exclusively vegan. Promoting a totally gluten-free environment, ensuring even those with Coeliac disease are thoughtfully catered for, Gigi's traditional approach to pizza-making and meat-free pizza by the slice is the stuff you've been dreaming about. Oh, and their dairy-free Parmesan and Italian gelato (from the gelato bar out front!) needs to be experienced to be believed. Open from 11am 'til 10pm, seven days.
i like ramen
You've already fallen head over heels for these guys, so you'll no longer need to wait for their next pop-up appearance or kitchen take over to get your fix. At The LC, i like ramen is now serving their delicious vegan-friendly ramen on the reg. Take your pick between bone-free broths like spicy Korean kimchi and an earthy shiitake and soy mushroom. Paired with other savoury deliciousness such as their ever-popular panko mushrooms, meat-free po'boys, plus more. Open from 11am 'til 10pm, seven days.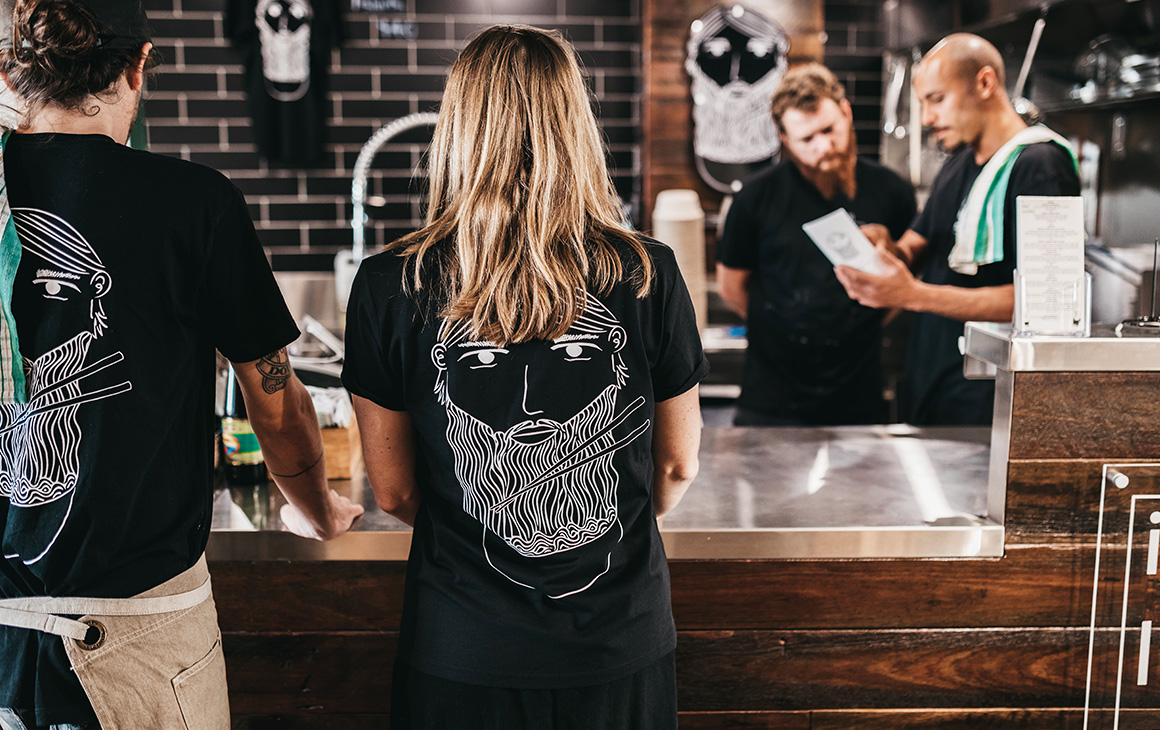 BVK (Burgers vs Kebabs)
New global trend? BVK is bringing fancy fast food to Miami and being touted as the world's first (go Gold Coast!). Selling plant-based KEBABS (yes, we're serious!) using seasoned seitan straight off the rotisserie and stuffed with loads of crunchy veggies and flavour-packed sauces. Together with a delicious line up of 'cheesy' burgers and fries, a visit to BVK is certain to become a bucket-list item for any Australian plant-based foodie. Basically, anyone really. Open from 11am 'til 10pm, seven days.
In addition to the fancy fast food dining options downstairs, stage two should be complete within a few weeks and will see Abbey Jones moving and expanding her uber popular Lovechild Place clothing and wares into the second level retail space; with more retail businesses to be announced soon.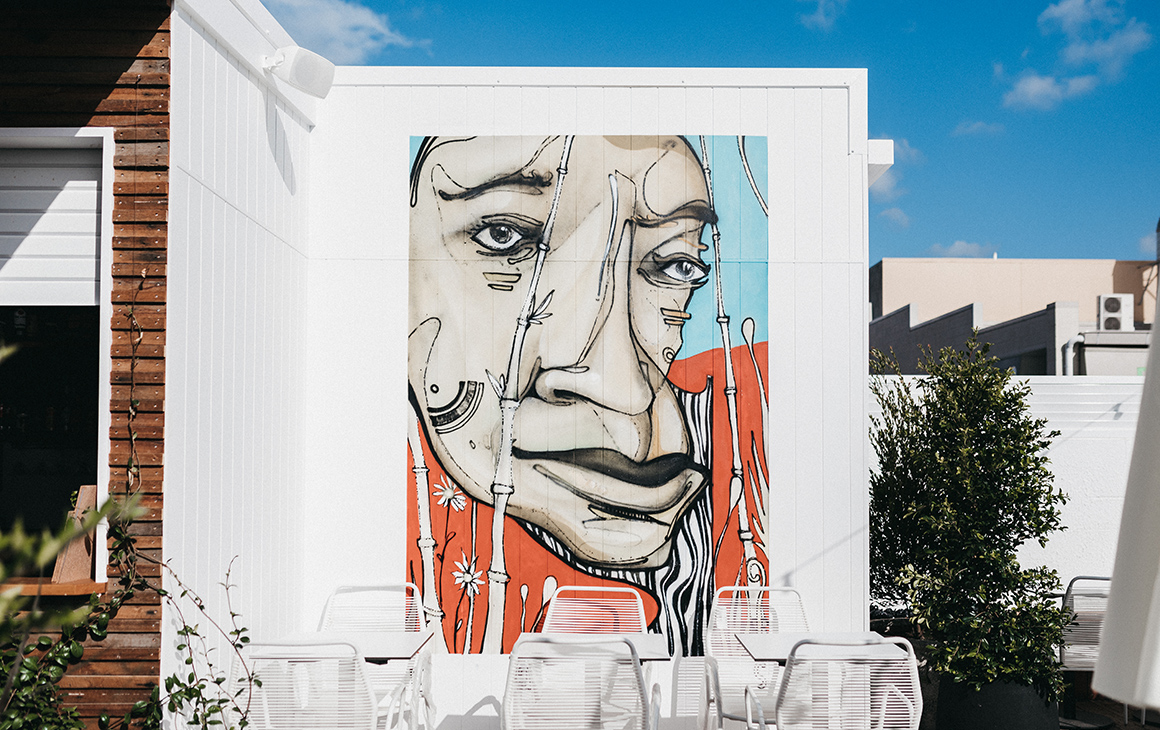 Intrigued? You should be!
For the rest of you, put your skepticism aside for one afternoon, open your mind and make a date with The LC. 'Cause if we could ever be more proud of a game-changing crusade, where the Gold Coast's next generation was leading the charge and breaking down outdated stereotypes, this our friends, takes the cake.
THE DETAILS
What: The LC—A casual, high-end food and shopping experience, plant-based restaurants, weekend entertainment and retail
Where: 2176 Gold Coast Highway, Miami
When: 6am 'til late, seven days
For more information, click here
Looking for more plant-based goodness? Have you checked out The Bathhouse by Greenhouse or Clean Beauty Market yet?
Image credit: Hayley Williamson for The Urban List