Coworking office spaces are having a serious moment, so it only stands to reason that the same idea could work for the world of beauty. Enter The Studio Upstairs, or as we like to call it, a little slice of beauty heaven.
The space, which sits high above the hustle and bustle of Burleigh's Connor Street, is a bright, calming oasis, home to a collective of talented hairdressers, make-up artists and yogis alike.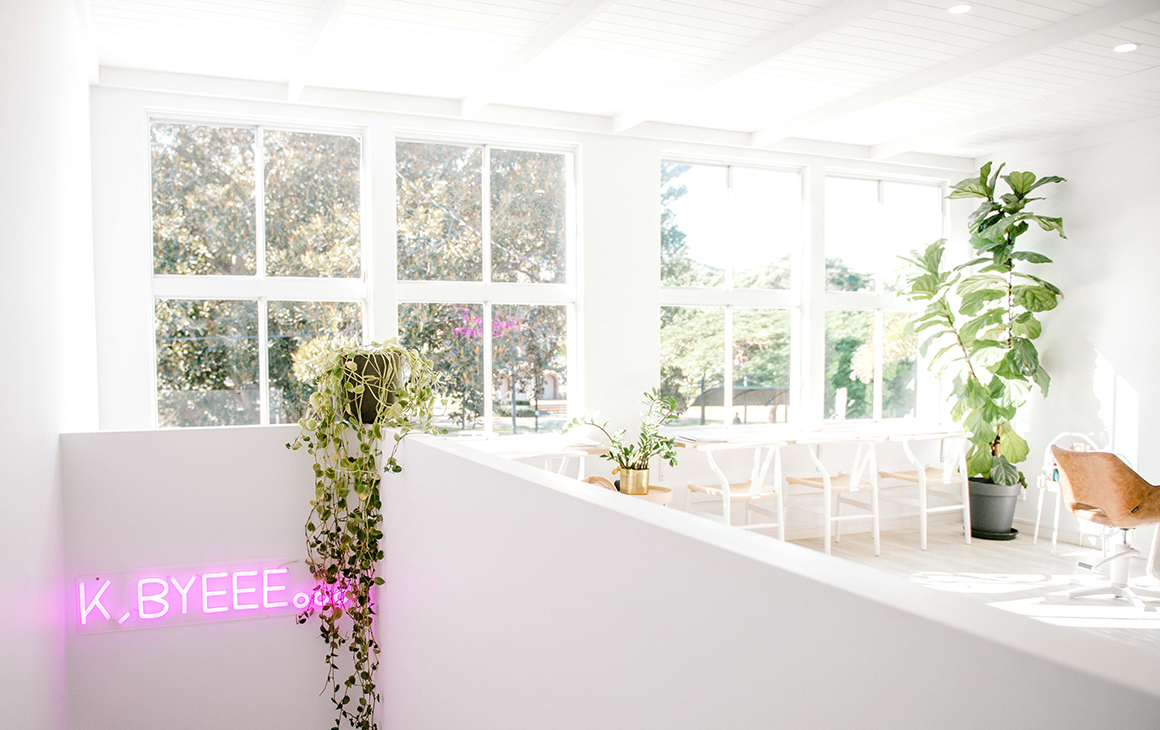 But perhaps our favourite part about The Studio Upstairs (aside from their killer blow dry) is their commitment to the environment. Here, the collective know your beauty regime is important, but they don't want it to come at a cost to the planet.
The hair salon is proudly part of the Sustainable Salon movement, having up to 95% of their waste taken away to be recycled and repurposed. Even better, their incredible colour range is free from harsh chemicals, their retail products are packaged from recycled plastic taken from the ocean and they use 100% biodegradable, eco-friendly towels.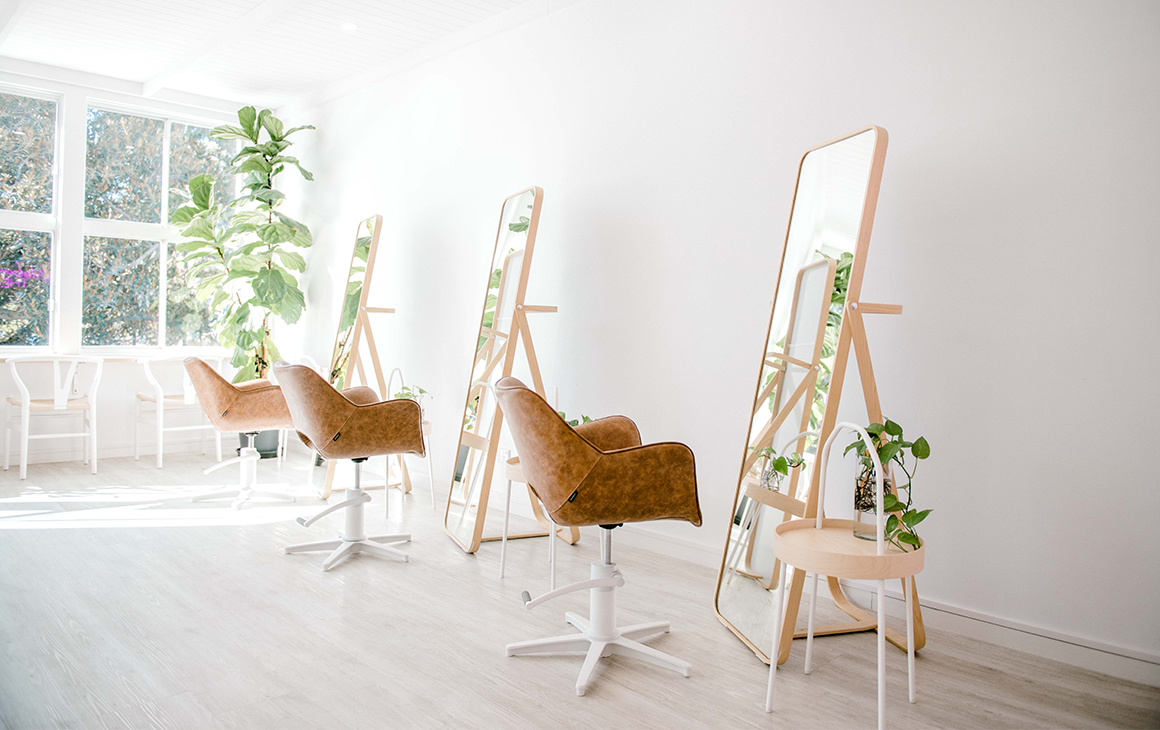 They want to ensure you seriously bliss out here, so your appointment begins with a complimentary stress releasing massage followed by a chakra alignment before leaving to prepare you to enter back into the outside world. Each of the talented, freelance stylists have their own vibe so you'll be sure to find just the right fit for your tresses. From creamy balayage to mermaid locks, they've got you covered.
Need your make-up done before a special event? Some of the country's best and most talented have set up pop up studios here, so keep an eye on their Insta to see who is in town. They even host special masterclasses (including champagne) to show you how to recreate looks from celebs and the runway.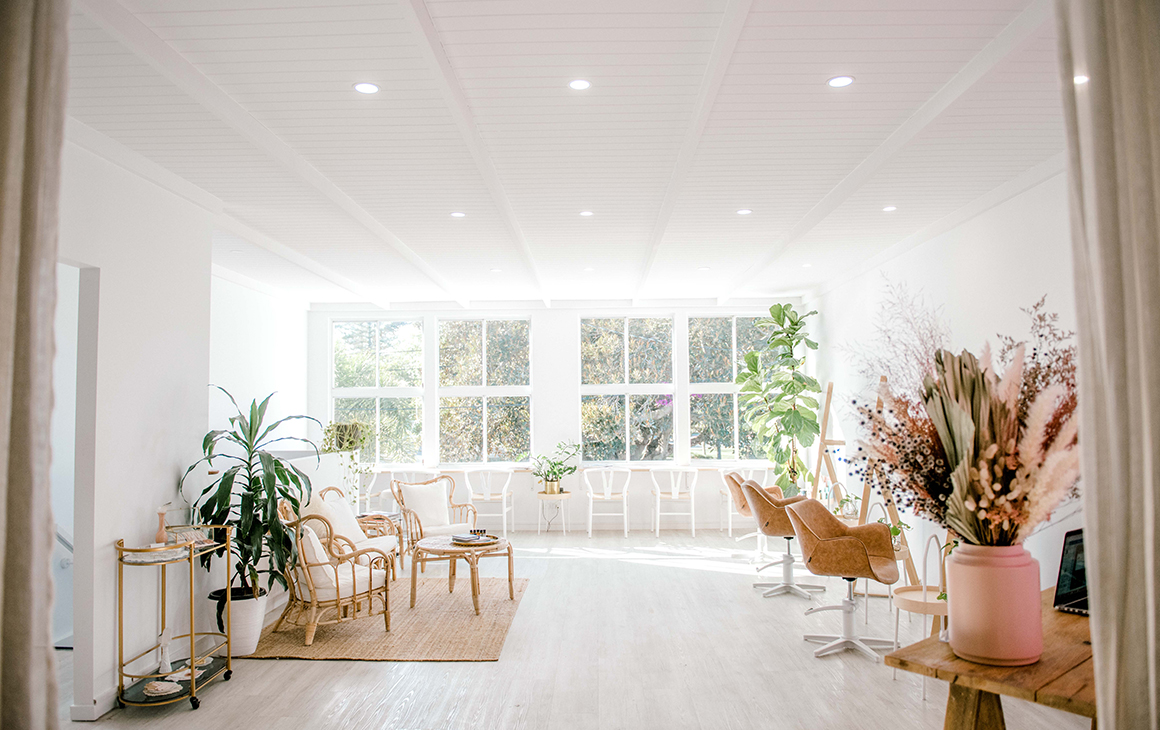 The stunning studio is also available for private hire so expect anything from yoga sessions and crystal classes to soul workshops and photo shoots.
Yep, The Studio Upstairs is here to get you healthy from the inside, out.
Image Credit: Kaitlin Maree Photography for Urban List