So you've asked your mum/significant other/friend/anyone who will listen for a puppy and to be honest, the probability of this happening is not looking great. But what if we told you that we had an even better idea than a puppy…and you don't even have to walk it!
What's pretty, doesn't make a mess and won't steal your dinner off your lap? A pot plant! Lucky for you, our mates at Greener House have given us the lowdown on which indoor plants you need for 2018.
New year, new you, new pot plant, that's how it goes right?
#1 Spathiphyllum Sensation aka The One Everyone Has
This dark leafy plant is a favourite of ours. Why? Because it dead set requires minimal effort and it looks damn good inside, especially when it's in full bloom. No direct sunlight needed, nor a mass amount of water—just chuck it in the corner of your room and pretend you're somewhere other than your dark and dingy share house (we can only dream!).
#2 Philodendron Panduriforme aka The Vine Climber
We like this plant because it's rare, so you can brag to your mates about how cool you are by having a totes unique plant in your house. If that's not enough, this bad boy climbs like a vine, so not only do you have a cool plant, but one that'll make your house look like a jungle.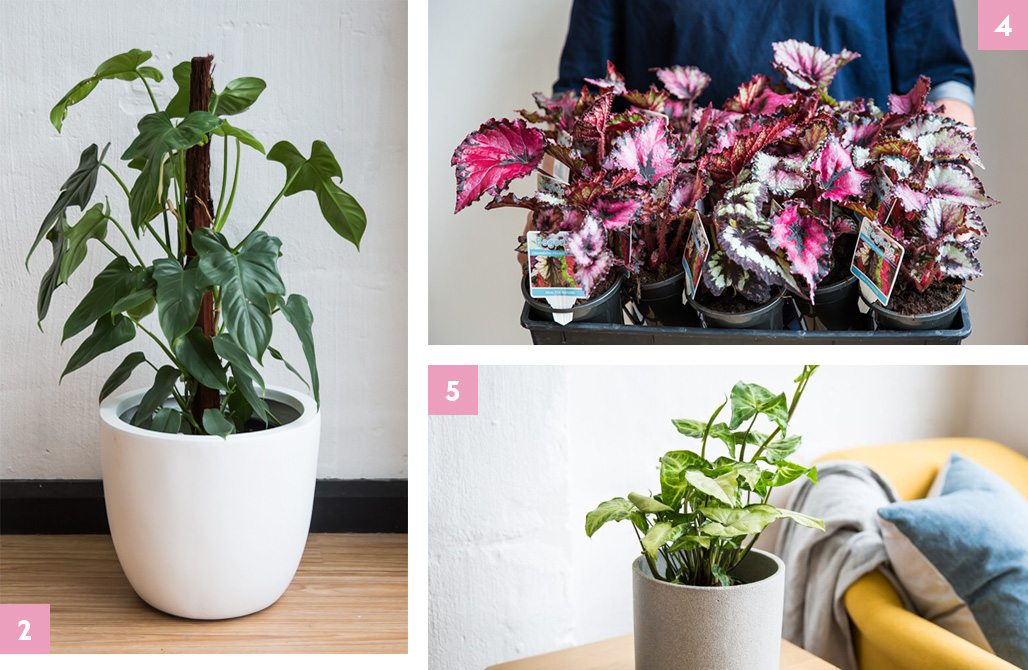 #3 Strelitzia Nicolai aka The Tropical One
Also commonly known as the Bird of Paradise, this plant gives out serious tropical vibes. Put it in a cool decorative pot, chuck it in the lounge room and put your favourite floral shirt on because you may as well be in Hawaii with this beauty staring back at you.
#4 Begonia Rex aka The Pink One
You had us at pink leaves! Although, let's be honest—there's no way you'll be able to stop at just having one of these adorn your house. Sorry to your bank balance #sorrynotsorry
#5 Syngonium Spp aka The Attention Seeker
Perfect for 'tszujing' up that lame table you have next to your couch. These guys are tough, although we are going to warn you—there's a little bit of pruning involved, but it's only to stop their leaves flopping because nobody got time for that.
#6 Dracaena aka The Low Maintenance One
This spikey little number works pretty much anywhere you'd like to put it—sunlight or not. They do prefer warmer temps to the cold, so purchase this one in summer.
#7 Peperomia Scandens 'Variegata' aka The Leafy Machine
The 'Variegeta' needs some lovin' because this plant is hugely underrated. It looks all great now, but with not much water, this little baby will soon be overflowing with foliage, turning this one into a winner in the impact stakes. Nice.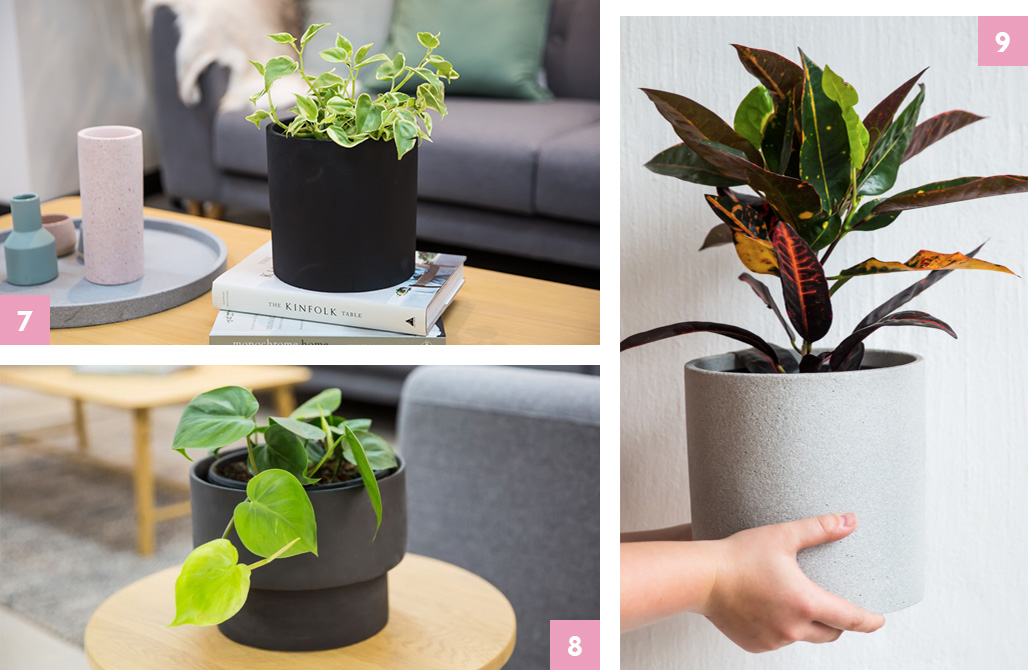 #8 Philodendron Cordatum aka The Housewarming Gift
The best trailing plant going around! Hang this one above and watch the leaves cascade gloriously down the wall. We reckon this is the house-warming present you actually want to get.
#9 Croton aka The Colourful One
Throw some colour into the mix with the Croton, thanks to the rich red leaves that really make this indoor baby pop. Having it in direct sunlight is fine, but pro tip—have a little bit of shade covering and only water when the soil is dry to touch, you'll get a lot more life out of it. You're welcome.
#10 Lady Palm aka The Indoorsy Type
Doesn't she look great on the kitchen table? The Lady Palm thrives indoors, although they like to drink once every two to three weeks, so place it somewhere you'll remember to water it because no one likes a death in the family.
So, not only does your house resemble that of an urban jungle, but you can now also dazzle all your friends with your newfound plant knowledge. 2018 is looking up!
Image credit: Hugh Davies for The Urban List
Editor's note: This article is proudly sponsored by Greener House and endorsed by The Urban List. Thank you for supporting the sponsors who make The Urban List possible. Click here for more information on our editorial policy.