If Australia had a national drink—it would be coffee (beer is trailing, let's be honest). From sipping a delicate single origin to downing skinny lattes, our friends at Veneziano Coffee Roasters are experts at producing our favourite morning drink.
One of Melbourne's top coffee roasters providing brewtiful beans to some of the best cafes in our cappuccino guzzling city, Veneziano Coffee Roasters have been teaching us a thing or two about coffee. Besides filling your morning mug, here are all the weird and wonderful ways coffee can make your life better.
#1 Keep The Cats Away From Your Garden
Who needs fertiliser when you've got plant boosting coffee ground? Make sure to use it on acid-loving plants because coffee is naturally acidic. You can also outwit your neighbour's cat by sprinkling fresh (unused) grounds around soil to keep bugs and kitten claws at bay. Fresh coffee has also been credited for suppressing weeds, just in case you don't want to spend your whole weekend in the garden.
Bonus tip: If you're thinking about planting carrots, use coffee grounds while sowing carrot seeds. Carrots need their caffeine hit too! You'll get a better, 100% organic harvest free of little critters.
#2 Channel Your Inner Child And Make Coffee Play Dough
Like making a (literal) mud cake, except not as messy. Combine flour, coffee grinds, instant coffee—for colour, of course—cream of tartar, hot water and oil for some delectable smelling play dough. Edible-ity is not guaranteed.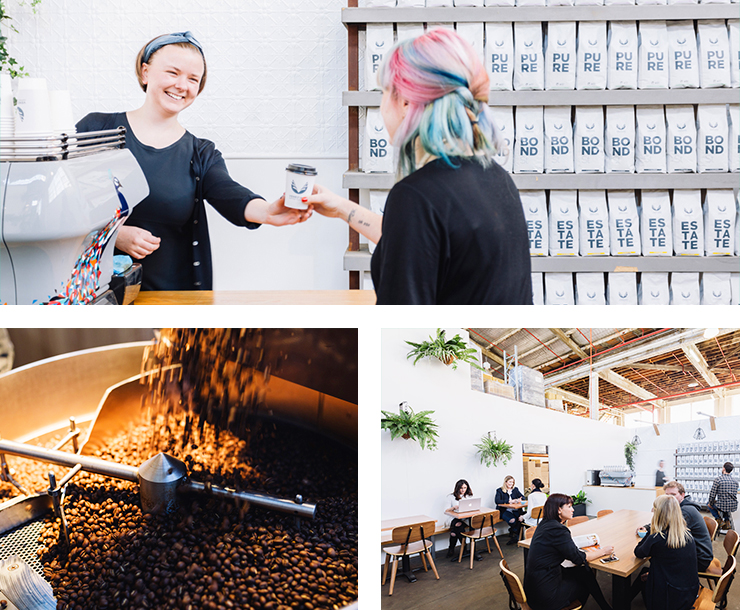 #3 Clean Your Kitchen Like You're On A Caffeine High
For that one hideously stained pan—which your roommate still hasn't owned up to ruining—grab your old grounds and sponge. A natural abrasive, the waste from your morning cuppa will cut your time in the kitchen. You'll wonder where this trick has bean all your life.
#4 Rub A Long Black On Your Favourite Steak
Next time it's your turn to cook dinner – create a showstopper with your best friend in the AM. Dry rubbing ground coffee with a touch of sugar, paprika and loads of fresh spices will supercharge your favourite meat. It'll taste like drinking your third espresso in the morning.
#5 Bronze Your Creative Endeavours
Espresso yourself this weekend! Coffee doubles as a fantastic watercolour. Brew your favourite cuppa and let it chill in the fridge until cold before creating your monochromatic masterpiece. For lighter browns, add extra water to dilute. Darker hues can be concocted by boiling black coffee until thick and rich.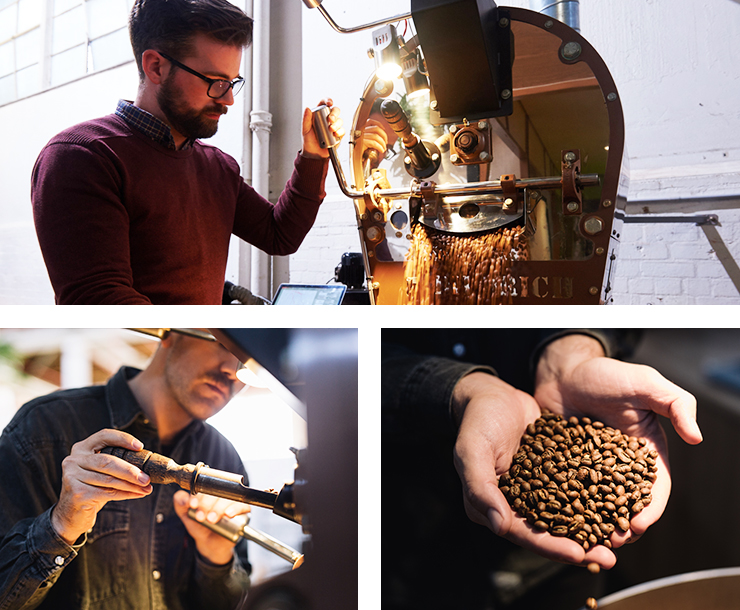 #6 Secret Shiny Shampoo
Add a few tablespoons of ground coffee into your favourite bottle of shampoo for faster growing, glowing hair. Better yet, brew a cup of coffee and let it cool. Resist the urge to down it and pour over your hair. Make sure to use a shower cap while you wait for these magical beans to make your hair brewtiful.
#7 Exfoliating Magic
Coffee beans are credited for reducing inflammation, redness and the appearance of dark circles. These beany dreamy creations also double as a fantastic exfoliator. Simply make a paste with coconut oil and finely ground coffee beans, apply to your face and allow it to sit for anywhere between 15-60 minutes. Better latte than never to start caring for your skin!
To learn everything there is to know about coffee (not just the stuff that ends up in your morning mug...), head to the Veneziano Coffee Roasters website!
Own a business? Good on you! Veneziano Coffee Roasters is one of the best local coffee roasters in the business, so why not give them a call today and find out what else you could do with their quality coffee beans?
Image credit: Jess Prince for The Urban List.
Editor's note: This article is proudly sponsored by Veneziano Coffee Roasters and endorsed by The Urban List. Thank you for supporting the sponsors who make The Urban List possible. Click here for more information on our editorial policy. For full T&Cs click here.