Peanut butter and caramel. In a biscuit. If Elvis Presley and the best dream we've ever had produced a love child, it would be this peanut butter caramel biscuit confection from epic bakers, Alistair Wise and Teena Kearney-Wise. Stop slobbering on your keyboard. Go forth and bake these beauties. Immediately.
And don't forget a plate, or at least a good mug of tea for dunking them in. Manners people. Manners.
Ingredients
125g butter
100g caster sugar
100g soft brown sugar
1 egg, lightly beaten
225g pastry flour (low protein flour), sifted
1 tsp baking powder
70g peanuts
Topping
Cafe con leche (caramel)
Peanut butter
Vanilla frosting (make your own or as a shortcut use store bought)
Method
Preheat the oven to 150C.
Cream the butter and sugars for about 5 minutes in an electric mixer. Add the egg, slowly until well combined and the mixture is pale and creamy.
Add the flour, baking powder and peanuts, being careful not to overmix. Roll the dough into two logs, about 5cm in diameter. Cover with plastic wrap and freeze for about an hour until firm.
Line two baking trays with baking paper.
Cut the logs into 24 slices and space them apart on the rays. Bake for 10-15 minutes or until an even golden brown. Remove and cool on the trays.
Combine some peanut butter with the vanilla frosting to taste. Pipe a ring of the frosting around the edge of half the biscuit. Place 1 teaspoon peanut butter in the centre of each and then top with a spoonful of caramel before adding a second biscuit as a lid.
Biscuits will keep for 1 week in an airtight container.
Recipe (with slight adaptations for style) and image from Sweet Envy by Alistair Wise and Teena Kearney-Wise (Murdoch Books) $39.99 available now.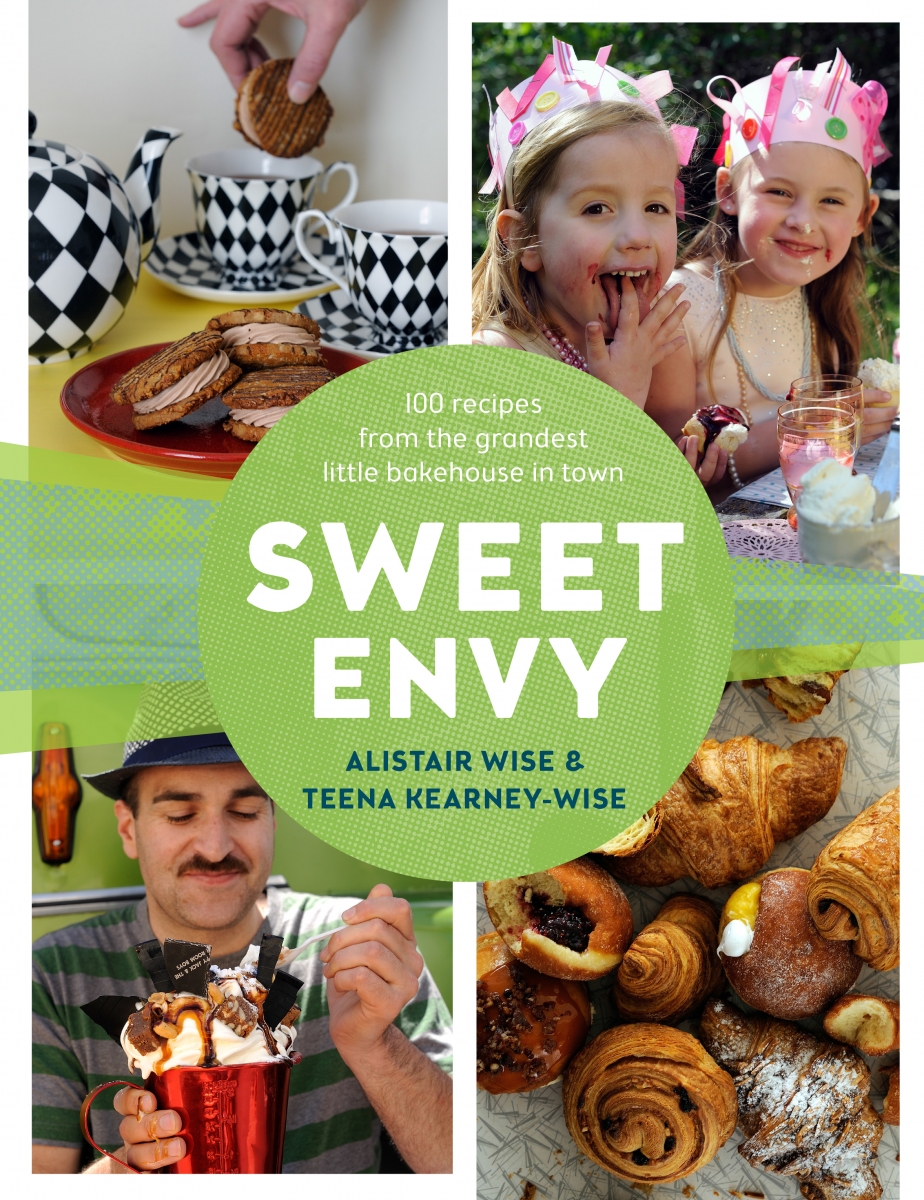 TUL Note: Katrina Meynink is a freelance food writer, author and all-round freak in the kitchen. She has published two cookbooks - most recently, the insanely delicious, Bistronomy: French Food Unbound with Murdoch Books, and her first book, Kitchen Coquette (Allen & Unwin), was awarded Best First Cookbook 2011 (Australia) at the Gourmand World Food Cookbook Awards (buy both books here!). So, basically, she's the real deal.
Image credit: Katrina Meynink