Got a huge thirst for a big night out, but a near-empty wallet? Drown your sorrows in a cheap drink.
Here are 10 places in Melbourne offering top-notch drinks at rock-bottom prices. Cheers!
Sticky carpet! Cheap beer! Live music! Unlike many other places in Fitzroy, The Evelyn has stuck to its rock n roll roots, from its charmingly crumbling exterior to its often raucous bandroom, and we wouldn't have it any other way. On Thursdays, pots of Carlton are $2.50 and vodkas are $5. If all that drinking is making you hungry, there's a bottleshop on site, making it super easy to BYO to a nearby restaurant. Music to our ears.

The Evelyn Hotel | 351 Brunswick Street in Fitzroy
Tight-arse Tuesdays are given a Mexican twist at Footscray's favourite big ol' grungy pub, with $3 Rio Bravo beers and moreish $3 tacos (including gluten-free and vegan options). Feel like splurging? Hit the frozen margaritas. They're served slushie-style in a salt-flake-rimmed pot glass for $8 – not exactly class in a glass, but hey, they're fun. Get in early as the place gets packed and the specials are only available from 6pm to 9pm.

The Reverence Hotel | 28 Napier Street in Footscray
It is a truth universally acknowledged that Mondays suck – unless you're sipping $10 Champagne cocktails at Cabinet. Down the delightfully named Rainbow Alley and up a flight of stairs, this cosy, welcoming bar knows how to start the week properly with some of Melbourne's best cheap drinks!

The $10 specials are available all day Monday, so you'll likely need some hair of the dog on Tuesday. Luckily, Cabinet offers $3 draught beer and $5 house wines from 5.30pm to 6.30pm every day – and all day Tuesday. You reckon that's a bargain? Head out to the balcony, and views over Swanston Street are free.

Cabinet Bar & Balcony | 11 Rainbow Alley in Melbourne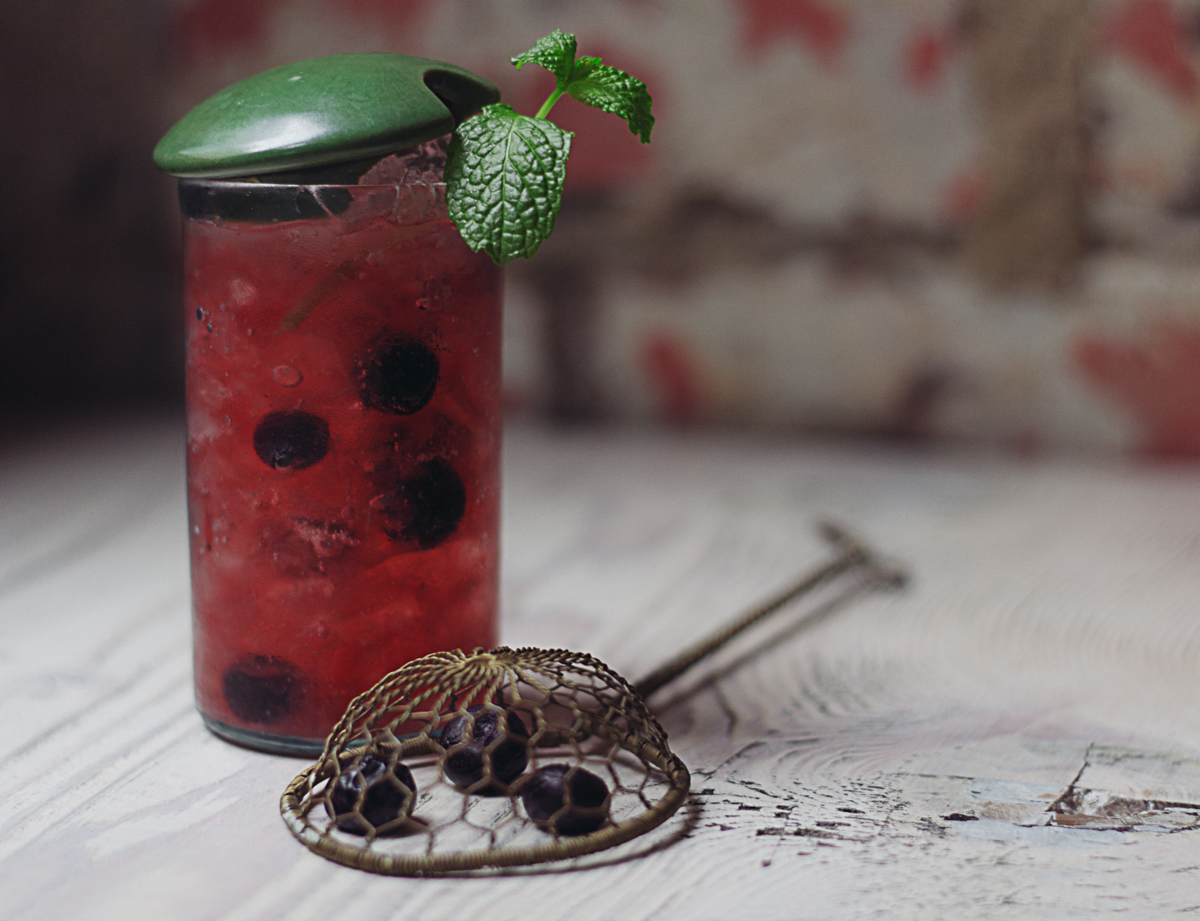 duNORD cocktail. Image credit: Tess Maree Photography.
Need more fruit and veg in your diet? Worried about food miles? Want to support local markets? Sounds like you need a drink – specifically, a Market Price Cocktail at the Scandinavian-inspired bar duNORD. This $12 glass of goodness is made from fresh produce sourced at Queen Victoria Market. The drink often features vodka as its base, and changes weekly according to which fruits are in season – that's gotta be good for you.

duNORD | 367 Little Bourke Street in Melbourne
Si Senor
Melbourne's ever-growing Mexican wave has extended to this bright, funky place, where the décor features a hot pink fridge and a skeleton in the toilet and the drinks list features $8.50 cocktails. Keep it classic with a margarita, or try a refreshing Paloma – a mix of tequila, lime and grapefruit soda, served tall in a chilli-and-salt-rimmed jar. It's the perfect accompaniment to a long, sunny afternoon in Si Senor's chilled-out courtyard. Don't leave without sampling some of Melbourne's most authentic Mexican food – on Taco Tuesday, four tacos are just $15.

Si Senor | 193 Carlisle Street in Balaclava

Spent all day bargain hunting at Bridge Road's factory outlets? Feeling pretty spent? Revive yourself at The Collection, where the cheap drinks include cocktails at a low $10 from 4pm to 7pm. Exposed brick walls, plush banquettes and a cute courtyard create a comfortably chic space in which to imbibe.

Sweet tooths will love the strawberry-vanilla flavour of the Nilla Killa, while those with Champagne tastes on a beer budget should go straight for a Cucumber Gimlet. This sophisticated combination of gin, elderflower syrup and bubbly will leave you swooning for more – it's quite possibly the best bargain on the whole street.

The Collection | 328 Bridge Road in Richmond



The LuWOW. Image Credit: Tash Sorensen.
Let's see, you want a tropical holiday, you want cheap drinks and you definitely don't want vodka? Then get out of town – all the way to Fitzroy's fabulous tiki bar, The LuWow. This temple to tropical kitsch specialises in rum-based drinks and fun, fun, fun.

Palm-fringed huts, seaside paraphernalia and tiki everything will have you believing you're in another country before you've even downed your first $12 Mai Tai. After a few of those, plus a Jamaica Jump (white rum, pineapple and grapefruit, also $12) or two while you're on the dance floor, you'll be forgiven for thinking you're on another planet.

The LuWOW | 62–70 Johnston Street in Fitzroy
There's a bit of a buzz around Honey Bar – home to some of the best cheap drink deals in Melbourne. It's bee-loved by locals for its Friday Happy Hour (5pm–7pm), when Coronas, house wine and Monteith's cider are $5, and it's a hive of activity from 5pm to 9pm on Saturdays, when white peach sangria and mojitos are only $16 by the jugful.

Can't wait for the weekend? Head in on Thursday for two-for-one cocktails from 5pm. The espresso martini's made with honey vodka, naturally, and at $16 for two, it's a super sweet deal. If you're after dessert in a glass, try the Passionfruit Meringue ($17 for two on Thursdays) – it's the bee's knees.

Honey Bar | 345 Clarendon Street in South Melbourne
The best cheap drink is the one you make yourself, right? So learn how at Maeve Fox. Fun, hands-on cocktail classes ($65 per person) cover muddling, shaking and mixing, and the recipes can be easily replicated at home. You'll make (and drink) three cocktails during the two-hour class, which also includes nibbles and bubbly on arrival. After the class, toast your newfound knowledge with a half-price cocktail. Cheers to that!

Don't want to get your hands dirty? On Fridays from 9pm to 11pm, cocktails are $12.

Maeve Fox | 472 Church Street in Cremorne
If you've got a big mouth, you'd better stick a drink or three in it. This St Kilda institution is here to help, with $5 house wines and $12 Coopers jugs during happy hour (4pm–7pm weekdays, 4pm–midnight Sunday) and $6 cocktails on Fridays (4pm–10pm). Streetside seats fill up fast on hot summer nights, while winter has everyone getting into the warm, welcoming vibe upstairs.

Whatever the weather, expect a mix of locals, international backpackers and the odd Acland St Zombie – we mean the rum-based Big Mouth signature cocktail, of course, not the people stumbling about after a few too many!

Big Mouth | Corner Acland and Barkly Streets in St Kilda

What say you Listers? Where's your pick for the best cheap drinks in Melbourne?

Main Image Credit: How Sweet It Is