When it comes to styling my hair, the extent of my skills include straightening with my faithful GHD and attempting to curl with a tong. Oh and buns – where on earth would I be without this go-anywhere, do-anything, super easy updo?!
I'll admit, though, that I don't really know how to style said easy updo. You, ummm, pull back your hair, wrap it around the hair tie and secure with pins right? I can hear Melbourne hairdressers collectively thinking, "Sure, but that's boooooring!"
According to Debbie Pereira, founder of The Poodle Blow Dry Bar, home to Melbourne's best blow dry, there's a slew of easy updos for you to try. "Buns in particular are not only simple but incredibly versatile. Whether it's for a wedding, engagement, formal, or something else altogether, there's a range of different bun varieties you can try that can be done quickly and look amazing."
Updos are one of the The Poodle's specialities (in addition to their famous blow dries and braid bar of course!) and are hard to resist when you consider a wash, blow dry and style is a mere $60! Hello hair saviour!
ONE BUN, FIVE WAYS | TOP TIPS FOR THE PERFECT UPDO
We're always on the lookout for hair tips and tricks so when Debbie starts talking, we start listening! Read on for the five easy updos that'll become staples in your hair styling routine…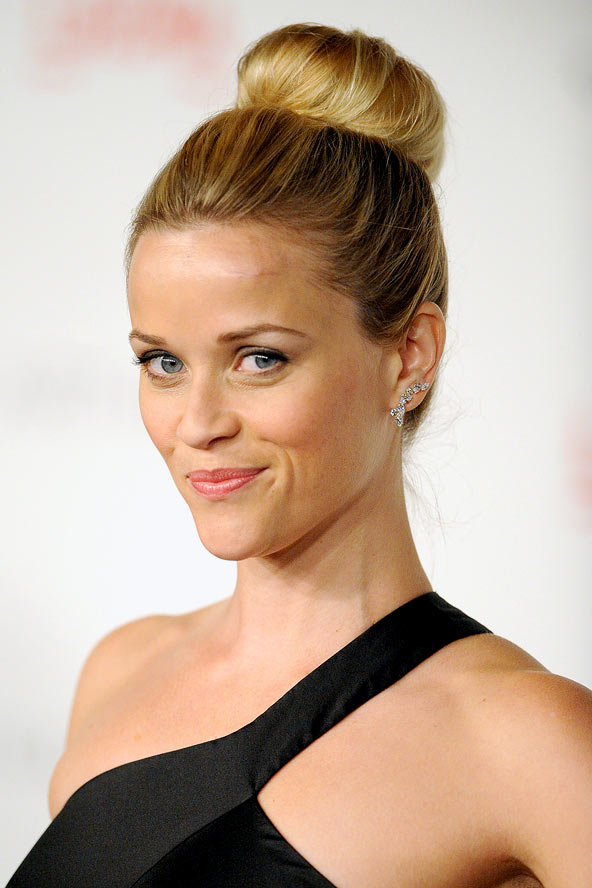 THE BALLERINA BUN | REESE WITHERSPOON
"This is a classic, quick and very easy updo. Start with a high ponytail before placing a hair donut around the base. From there, use bobby pins to secure your hair around the donut, making sure you cover it completely. The ballerina bun is a classic everyday style…it's also perfect when your hair is dirty and you're too lazy to wash your hair."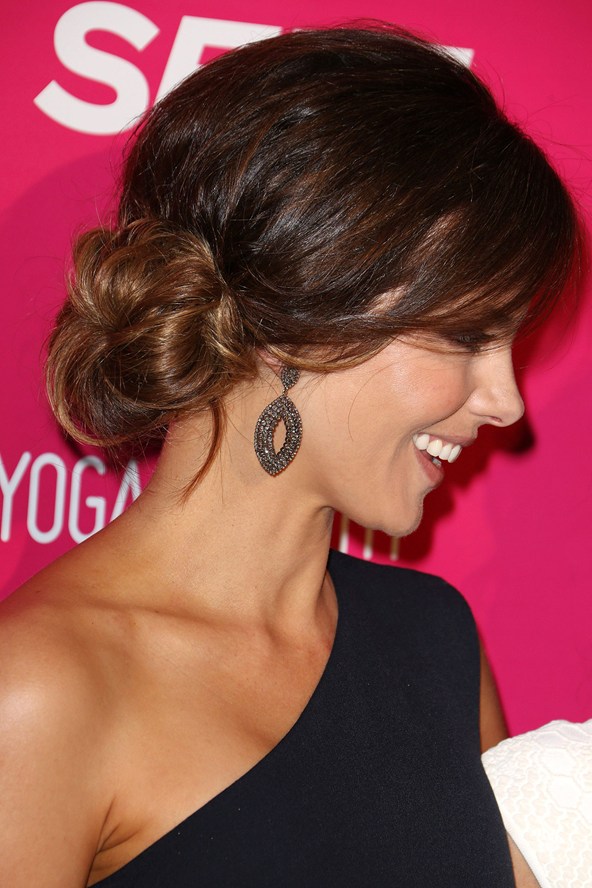 THE LOW BUN | KATE BECKINSALE
"Start by blow drying your hair to create a sexy bouncy look, making sure to use just enough volumising lotion. Once dry, create a side ponytail and twist and pin hair to form a low bun…this can be as loose or as structured as you like! The low bun is a casual, fun, easy updo that's great for a girls night out or date night."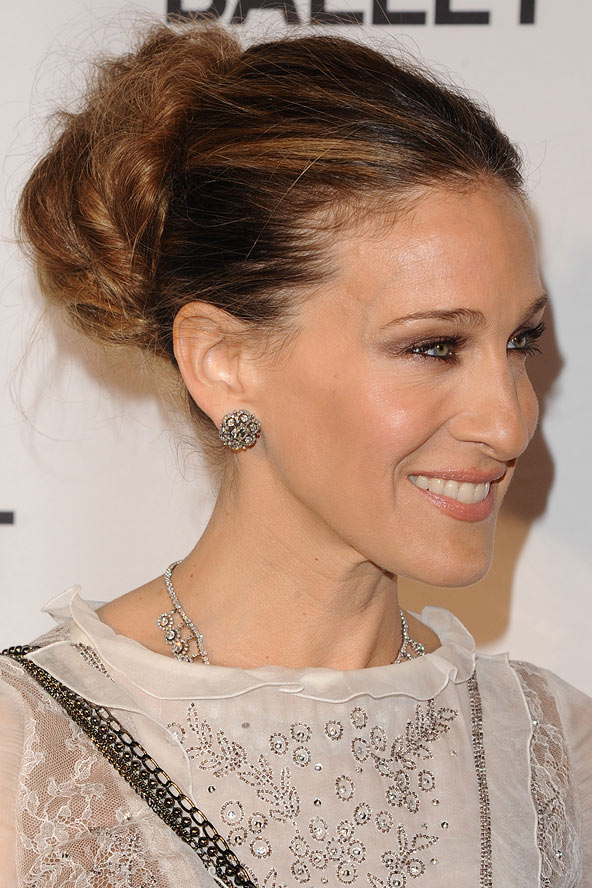 THE MESSY BUN | SARAH JESSICA PARKER
"Firstly, wash and blast dry the hair using volumising foam from the roots to the ends. Then create a ponytail between the crown of the head and the nape of the neck. Tease the ends and spray with a good amount of hairspray before pinning the hair messily around the base of the ponytail. You'll love the messy bun for last minute drinks, after work cocktail parties and birthday parties."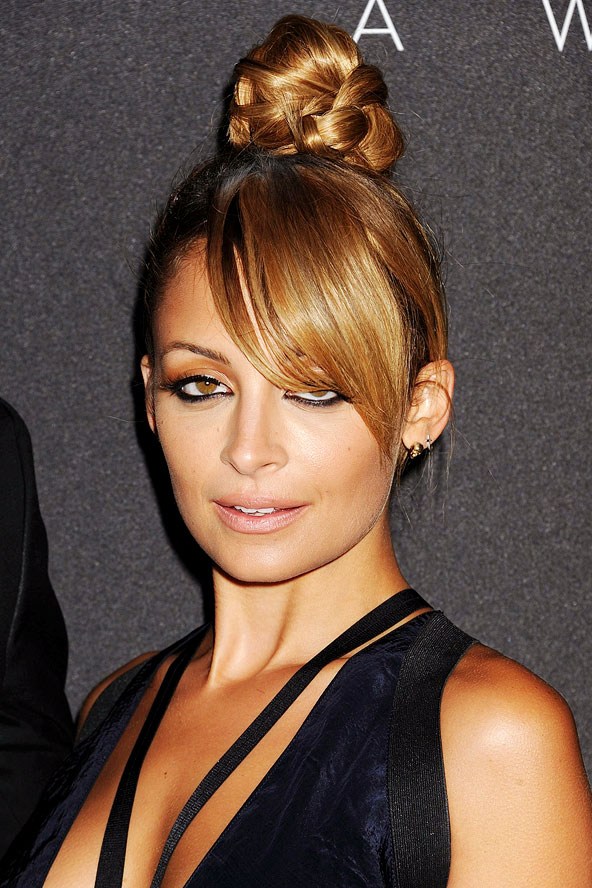 THE PLAITED BUN | NICOLE RITCHIE
"To recreate Nicole Ritchie's plaited bun, start by pulling your hair into a high ponytail before separating the hair into two sections. Plait each section separately and then pin the plaits around the ponytail base, ensuring you pin one plait on top of the other (this is so you get the height). A few spritzes of shine spray is the perfect finishing touch. This style is great when you're looking to try something with a bit of edge…or just when you want to look hot!"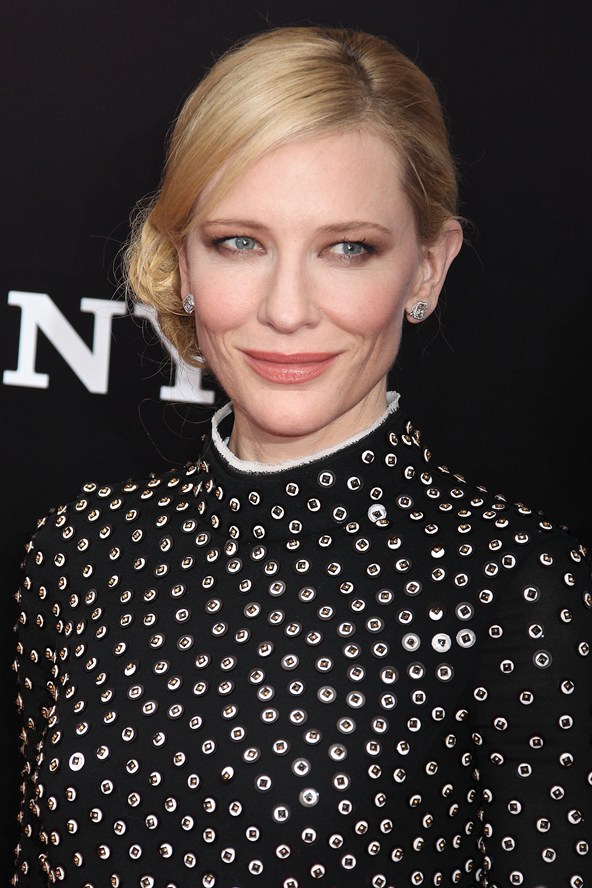 THE SIDE BUN | CATE BLANCHETT
"The side bun is a super easy updo, and looks great to boot! Start by blow drying and smoothing the hair, before using a tong on the mid-length and ends to give the hair more texture. Create a very low side parting on one side (this gives a swept over look) and a low ponytail on the other side. Pin the hair around the base of the ponytail and then spray with hairspray for a polished look. The side bun is great when you're looking for a sleek, chic style with a modern touch."
Still a total hair klutz? Head to The Poodle Blow Dry Bar in South Yarra, and Debbie and her team will sort you out with the hottest updo or banging blow dry in Melbourne. Call 03 9827 7728 to make an appointment or book online now.
Images 1 and 3 Credits: PA Photos / Images 2, 4 and 5 Credits: Rex Features
TUL Note: Today's List Love post is proudly sponsored by The Poodle Blow Dry Bar and endorsed by The Urban List. Our sponsored posts will never be a secret. Thank you for supporting the sponsors who make The Urban List possible.