It's a well-known fact that ye olde Melbourne town is a city of hidden gems; places and spaces that consistently come through with the goods yet somehow stay a secret to the masses.
It's another well-known fact that we're not ones to keep secrets here at The Urban List. Quite the opposite actually – in fact, we'll shout it from the rooftops, especially when it's to do with food!
So what's Melbourne's best kept dining secret?
Well funny you should ask because we think we've stumbled across it…and we're here to let the secret out. Urban Listers, let us introduce you to GG Restaurant – an East Melbourne dining institution with a menu so good that just thinking about it causes us to drool.
Tucked away on Clarendon Street, opposite the Fitzroy Gardens and just minutes from both Richmond and the CBD, GG Restaurant (or GG's as it's often known) is a sleek and sophisticated space that offers dining, drinking and functions in one. Chef Paul Dunlop has created a menu full of European inspired fare – think pizzas, pastas, share plates and their signature rotisserie meats (more on that later!).
The drinks list is just as considered, with sommelier Luca Montebelli responsible for one heck of an impressive wine list – yep, we spied some fine Australian and international wines on there! If caffeine's more your calling, you'll be well looked after, too, with the beans coming from Veneziano Coffee.
That said…back to the food. Oh, the sweet, sweet food.
Not ones to miss out on the foodie fun, we stopped by GG Restaurant for a long lunch with the team. (Hot tip: book your next team lunch or meeting at GG's…it's great for group bookings and they do a sweet two-course lunch deal!)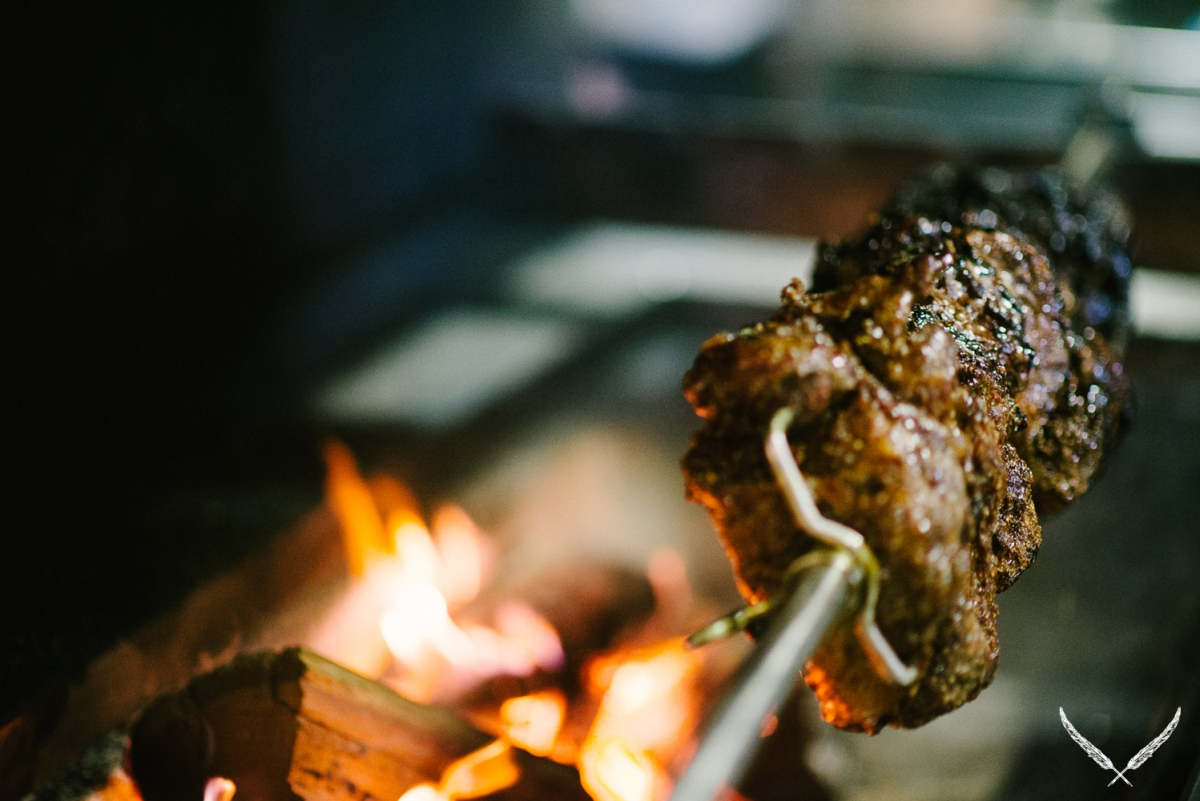 The menu is constantly evolving at GG Restaurant so we chose a range of dishes, all perfect for sharing. The crab beignets, sesame-crumbed crab parcels served with a creamy coconut mayo, were the perfect starters and the cabbage and parmesan salad was light, fresh and flavoursome.
As for meats, the crumbed veal schnitzel is a must-try with olives, parsley and parmesan crisps on top as a finishing touch. If you're looking for Melbourne's best steak, then the grilled eye fillet could well be what you're looking for – perfectly pink and oh-so-tender, served with a béarnaise so good we could've drunk it. Oh and if you think you can get away without trying the Piggy pizza – pancetta, buffalo mozzarella and sugo – think again!
However the dish we take our hat off to is the rotisserie – one of GG Restaurant's calling cards. Slow roasted to perfection, the rotisserie meats include either lamb or marinated chicken and come served with crispy hand-cut chips. Even Sam Kekovich says the rotisserie is some of the best meat he's tried (true story). If the ambassador for Australian lamb is making that call, then that's saying something!
We thought we were full…but then the dessert platter came out. Cue the unbuttoning of our jeans. Then cue the demolition of the Bombe Alaska lollipops, soft chocolate drops, passionfruit macarons and chocolate mousse with passionfruit sorbet. That dessert platter didn't stand a chance.
We've got one last secret for you…the fine folk at GG Restaurant are offering TUL readers 15% off the bill when you mention The Urban List! You can book online now or call 8415 0411 and the GG Restaurant staff will get you sorted.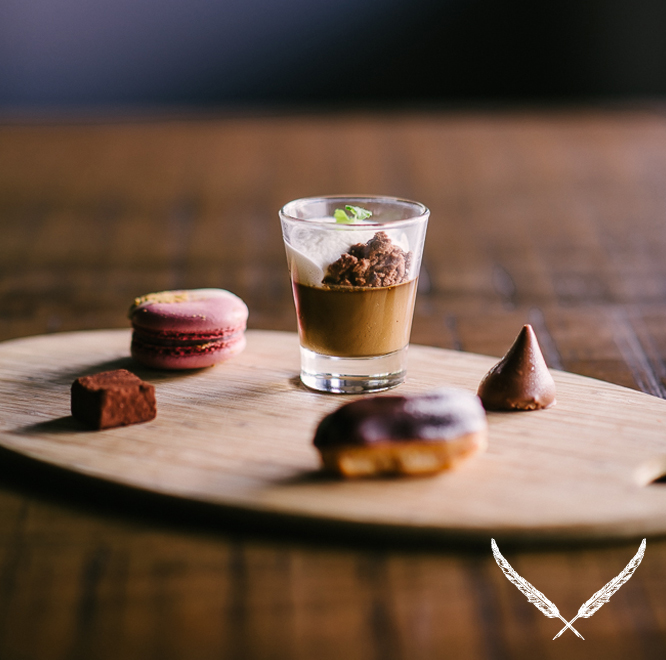 Image Credits: Ryan Noreiks, The Urban List.
TUL Note: Today's List Love post is proudly sponsored by GG Restaurant and endorsed by The Urban List. Our sponsored posts will never be a secret — the List Love seal will be stamped on any sponsored material you see on the site. Thank you for supporting the sponsors who make The Urban List possible.