A stone-faced chef flutters his fan and the hibachi coals glow tangerine orange. We've got the best seat in the house tonight.
Future Future is heaving with trendy Richmond locals, but we've nabbed two spots up at the pass. Two feet away from sizzling yakitori chicken skewers. It's triggering some Tokyo scent memories. Where are we right now?
"It's definitely the best place to sit," says co-owner Stefanie Breschi. "You're nice and close to all the action."
Action there may be, but the kitchen at Richmond's hottest new restaurant doesn't feel chaotic, despite the bustling service. Sous chefs fry up nuggets of karaage chicken, others patiently assemble meatball katsu sandwiches, tweezing wafer-thin daikon slices. This place is a well-oiled Japanese machine.
You might have seen Future Future doing the rounds on Instagram. It's the newest venue from the Milieu Hospitality group, the same guys that opened Congress in Collingwood earlier in the year.
Congress was a smart move (a wine bar in cashed-up Collingwood), but this feels more ambitious. It's a two-storey, Japanese-Melbourne hybrid, set inside a crumbling 1908 corner building. Deliberately crumbling, we should say. Stef and the team have left the bones of the structure intact. The décor is half Bladerunner, half Peaky Blinders. Lots of exposed turn-of-the-century bricks, brushed concrete, terrazzo stone and slick lighting.
It's not traditional Tokyo, but Stef says that's kind of the point.
"It's really a Melbourne restaurant, not a Japanese restaurant," says co-owner and venue manager Stefanie Breschi. "We're quite purist in terms of flavours though. It's not pan-Asian. There's no Korean twist or anything."
What does she mean by that? She means Future Future isn't afraid to take the mick. Take our favourite dish, the Crumbed Meatball Katsu Sando. It's literally deep-fried beef meatballs, smushed between two crust-off slices of white bread ("Just normal white bread. Nothing fancy," Stef says), then topped with daikon, tonkatsu sauce and the obligatory kewpie mayo.
Or how about the raw tuna and housemade avocado tofu, served in a bowl with nori crisps and wasabi mayo. This thing gave the Katsu Sando a run for its money, and Stef confirmed it's fast becoming a signature dish. "How yum is it? I was in Tokyo last year and tried avocado tofu for the first time and thought, 'Oh my god, I need to bring this to Melbourne.'"
You should order those two things without blinking, but the rest of the menu takes some sussing. Do you cave and go karaage chicken (crispy, golden, not too greasy)? Or mix things up with pumpkin agedashi tofu, pork belly and 'onsen egg', and raw Wagyu strip loin, sliced thing and served with wasabi crème fraiche?
Like most restaurants in Melbourne these days, the best plan is to trust your waiter, take their advice, and load up with several smaller share plates. Word to the wise: the okonomiyaki is delicious, but monstrously big (especially if you've already smashed a few Katsu Sandos). Skip the pork belly too ($7 extra)—it's solid as is.
Restaurateurs know they have to cover a lot of bases these days. You don't want to pitch too fancy and become known as a 'special occasion' eatery, at least not when you've got this many seats to fill. But Stef says they have tried to borrow the best bits from fine dining.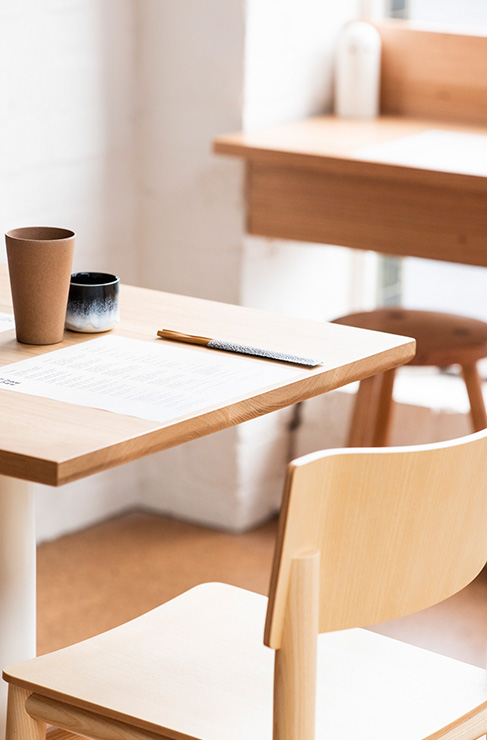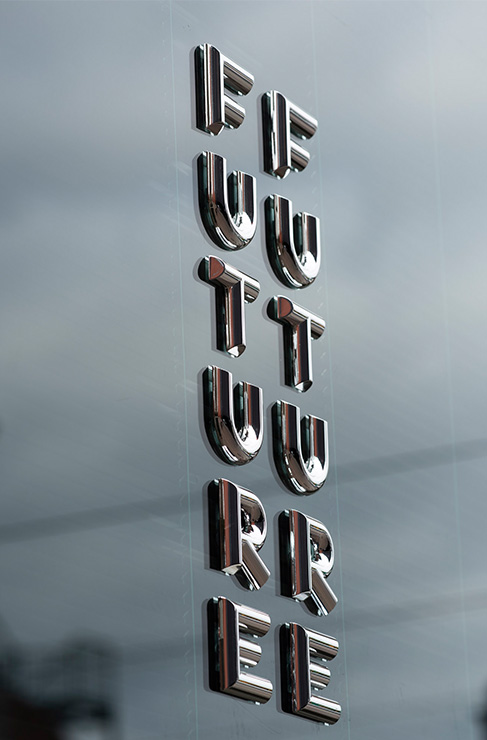 That's why every diner gets a complimentary otoshi appetizer (some well-salted sweet potato crisps) and a cup of fizzy iced tea on arrival. We could have bathed in a pool of that iced tea—think zesty and refreshing, spiked with chamomile and mandarin. "There are elements of the service that are reminiscent of fine dining," says Breschi, "but we're going for a slightly more casual feel."
That casual feel will soon extend to al fresco dining—the guys are planning to open up the back courtyard (and the north-facing, second storey deck space) for summer. Chuck in a few umbrellas. Get some tunes out here. Maybe an outdoor hibachi grilling away in the corner. Who knows?
"We're very lucky with the space," says Stef. "We have a lot of plans for the future. There's even room for a private function room upstairs."
It's interesting watching the gentrification flow east along Swan St. Ten years ago the best meal you could get around here was a parma at The Swan. (Still nothing wrong with that.) Then came Fonda...then Salona, Bahari, Demetri's Feast, Feast Of Merit, Botherambo, Union House. It's getting crowded along here.
Judging by the crowd in here tonight though, demand is still exceeding supply. On the way out we overhear a couple of punters reviewing the merits of the meal.
"How fucking good was that Katsu sandwich thing?" says one. "I'm coming back here for sure."
Want to learn more about Future Future? Check out our Directory page.
Image credit: Future Future